Every week, it is our duty to spend obscene amounts of time scouring Twitter for the funniest stuff we can screencap and share with you.
And every week we narrow it down to our 50-ish favorite funny tweets that popped up in our feeds.
Now, they might be from this week or they may have been retweets of some very funny tweets from long ago. Also, we update this list weekly, so be sure to scroll for past winners!
Either way, these were the 50 or so funniest tweets we saw this week.
Funniest Tweets On Twitter
1.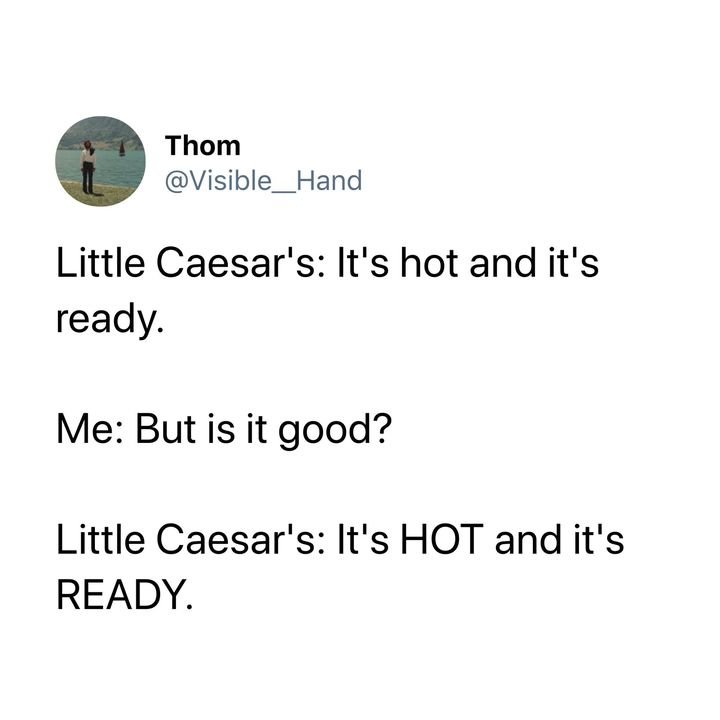 2.
3.
4.
5.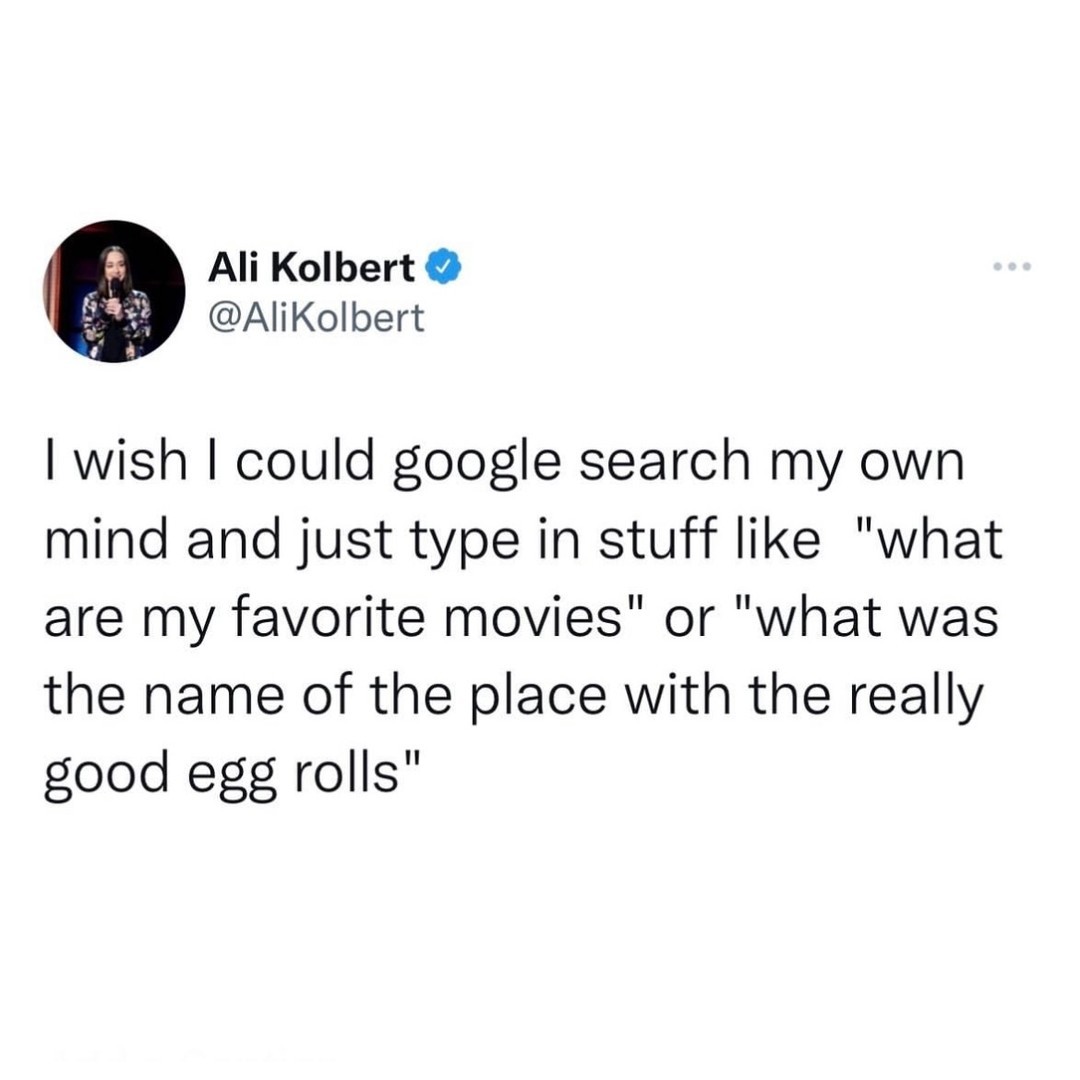 6.
7.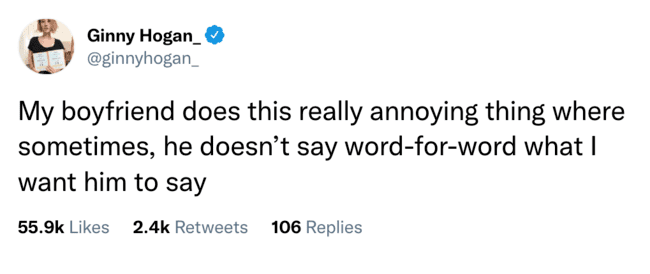 8.
Them: You've heard of Elf on the Shelf but have you heard of–

Me: NO! NO! I HADN'T 'HEARD' OF ELF ON THE SHELF THEY JUST APPEARED ONE DAY WITH EVERYONE ACTING LIKE THEY'RE SOME ANCIENT CHRISTMAS TRADITION BUT THEY'RE NOT. WHERE DID THEY COME FROM?? WHAT DO THEY WANT FROM US???

— discordiankitty.bsky.social (@DiscordianKitty) December 7, 2021
9.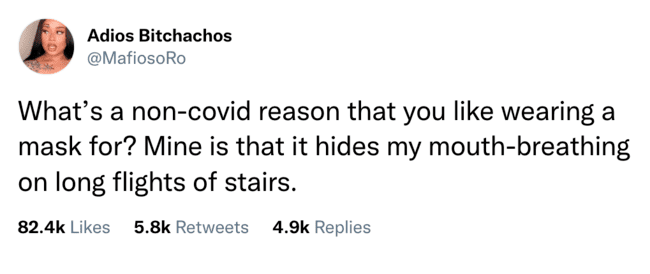 10.
*walking on a completely smooth path*
my ankle: pic.twitter.com/9P26OsBZ18

— UBEX (@UbexBtt) October 7, 2021
11.
As the world gets dumber, I can't help but think Pizza Hut should give a personal pan pizza to every adult who reads 12 books over the summer.

— SCOTTY (@MarylandMudflap) July 10, 2019
12.
Congratulations on becoming a contestant on the Price is Right. Please, put on this clothing from 1979 and follow me.

— Chad Read (@squirrel74wkgn) May 2, 2016
13.
me chasing after the ice cream truck pic.twitter.com/uFh6F3ad7x

— @[email protected] (@batkaren) May 1, 2016
14.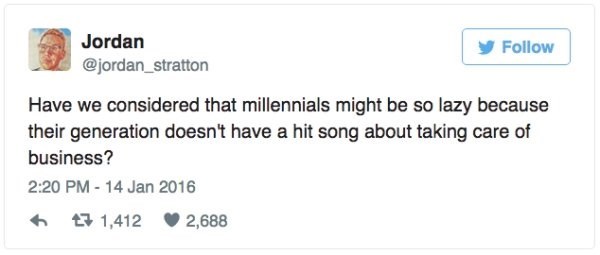 15.
tired of these mfs pic.twitter.com/NX6G3I2TMi

— Joe Dirte (@DickFooDog) July 16, 2019
16.
this is it. this is peak comedy. nothing will ever be funnier than this https://t.co/qNCwtrDtYm

— jen merritt!!! (@jennifermerr) June 23, 2019
17.
I'm sorry the what now pic.twitter.com/OpxK1FKiZY

— skepanie (@goodhairperson) July 16, 2019
18.
https://twitter.com/miracleunique_/status/1317192536293662720
19.
When your anxiety is at a 12 but you're just going about your workday like pic.twitter.com/HN0aMx6RGx

— Mike Primavera (@primawesome) July 16, 2019
20.
God: you're my son

Jesus: do I have super powers 😀

God: you can turn water to wine, walk on water, uh bread

Jesus: :/

God: …fish

Jesus: so who's my enemy

God: Satan. he has shapeshifting, fire, rock n roll, charm

Jesus: wow that's cool 🙁

God: oh he's super duper cool

— slate (@PleaseBeGneiss) June 13, 2019
21.
Me, in hell: I was told there would be a "special" place for me?

— Alice Wetterlund (@alicewetterlund) February 25, 2019
22.
when u got a promotion at work but the chardonnay is subpar & your marriage is slowly crumbling pic.twitter.com/Rwo8cuwURt

— lil jon lovitz (non-seasonal) (@liljonlovitz) April 28, 2016
23.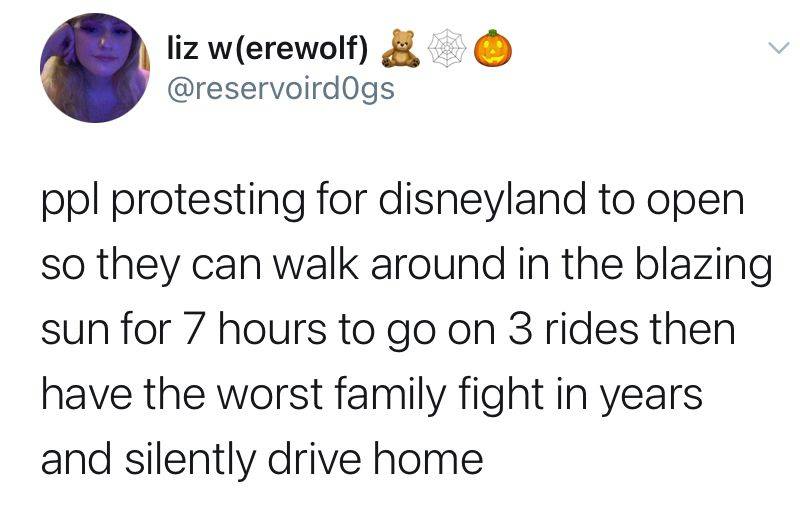 24.
Thinking about the time I drunkenly spilled an entire bowl of soup on my new macbook & then tried to tell the apple store it just broke out of nowhere & then the guy had to look me in the eye & say "we opened it up and there's just…so much soup in here…like chunks of carrots.."

— Arianna Rebolini (@AriannaRebolini) October 17, 2021
25.
HER: do u have a condom
ME: u bet [whistles]
[an eagle flies thru the window & drops off a cat]
H: holy shit
M: ya sometimes he brings cats

— Conservative MLK Fan (@AbrasiveGhost) May 3, 2016
26.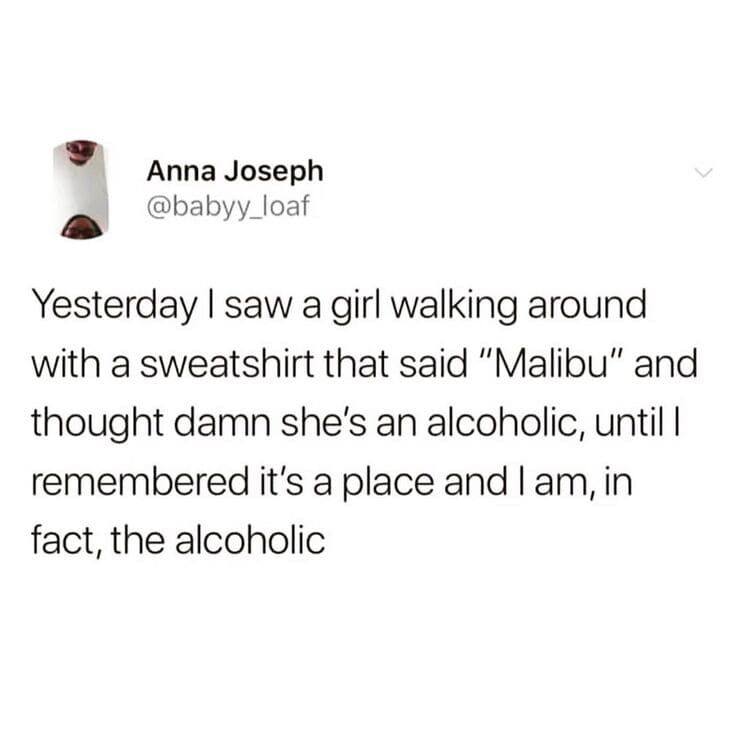 27.
FIRST PERSON TO GET A CAT: haha this thing is an asshole I'm gonna keep it

— tater tot bros (@thetits) May 3, 2016
28.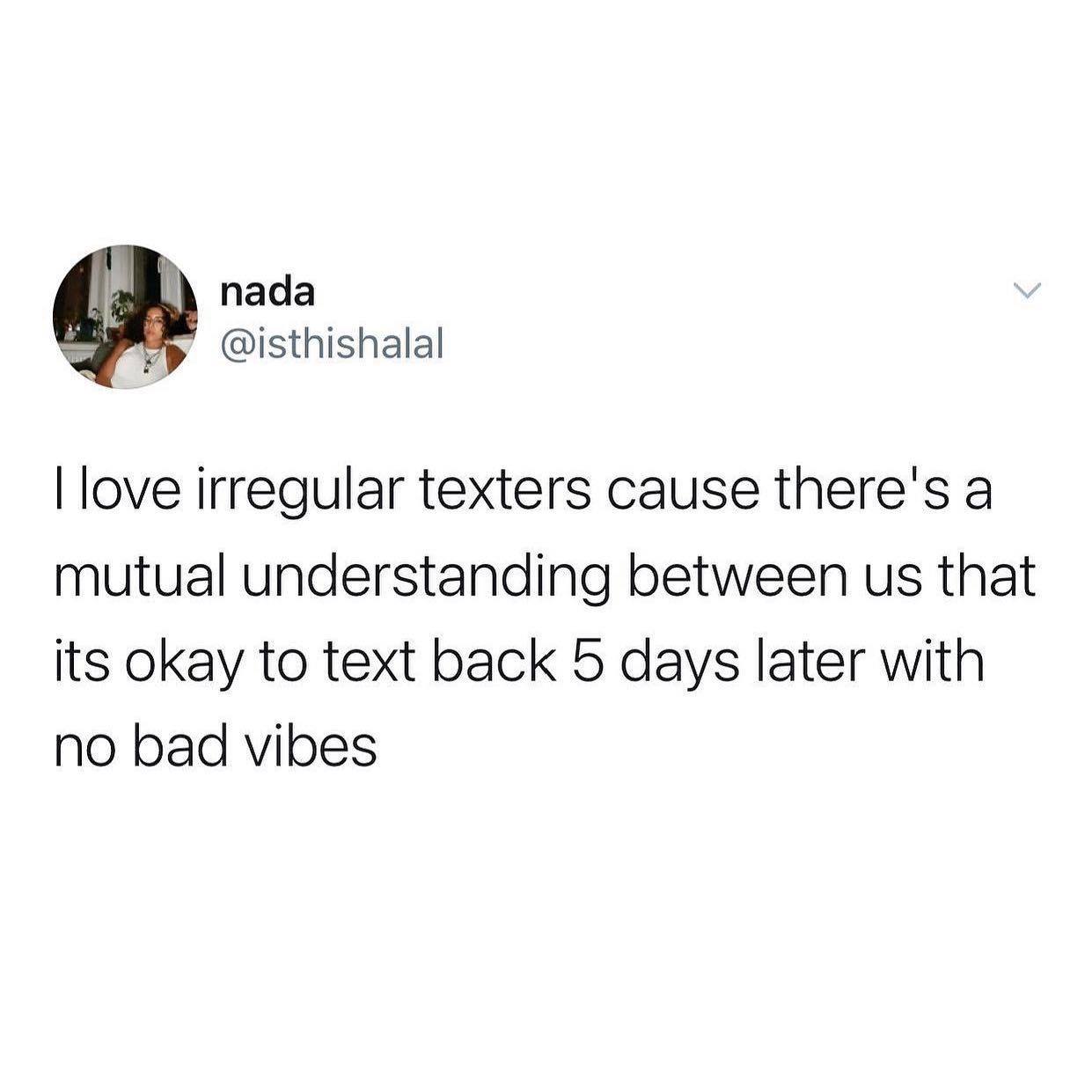 29.
MY DENTIST ASKED HIS ASSISTANT TO SUCTION (THE WATER OUT OF MY MOUTH)BUT I THOUGHT HE WAS TALKING TO ME SO I SUCKED HIS FINGER. IM MORTIFIED

— Sarah Lyons (@sarbeaaaar) January 3, 2017
30.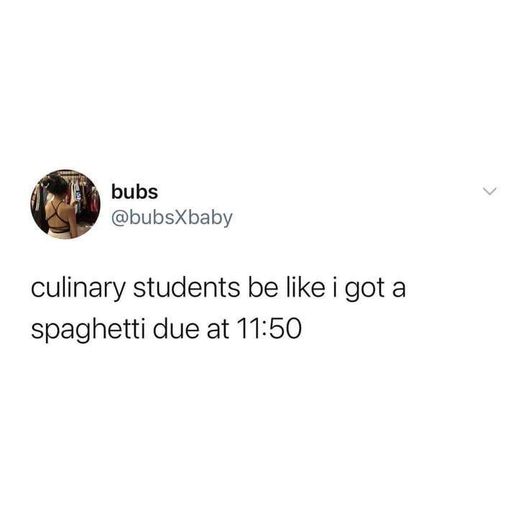 31.
wheres my fuckin son pic.twitter.com/QM2nh5AYKs

— gary from teen mom (@garyfromteenmom) January 9, 2019
32.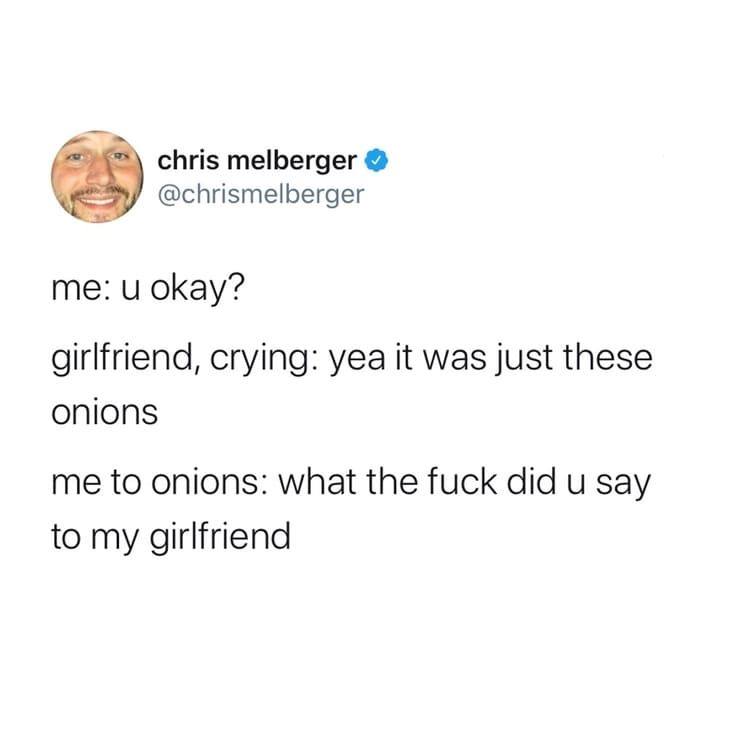 33.
I like it when they put 'the end' after a movie, so that you know not to stay sat in your seat for the rest of your life.

— a skeleton head (@Death_Buddy) May 2, 2016
34.
Every meeting when you suffer from imposter syndrome pic.twitter.com/J3XdTUUX5k

— Chris 🏳️‍🌈 (@chrispaget1) October 18, 2020
35.
"Yea, when my mom fell down the stairs and broke her hip, we just shot her." pic.twitter.com/7t197jKoD0

— Jason Mustian (@jasonmustian) April 16, 2018
36.
obviously therapists go to other therapists. but who's at the very top? do they know everyone's secrets?

— broti gupta (@BrotiGupta) October 20, 2021
37.
i just heard my neighbor crying which means unfortunately she could probably hear me singing monster mash in different voices

— pascalle (@pasxalle) October 18, 2021
38.
WOLF: I can't do this

FEMALE WOLF: Just focus on me, babe.

DAVID ATTENBOROUGH: The male penetrates the female

WOLF: He's so creepy

— Brian Doyle (@WritePlay) April 14, 2016
39.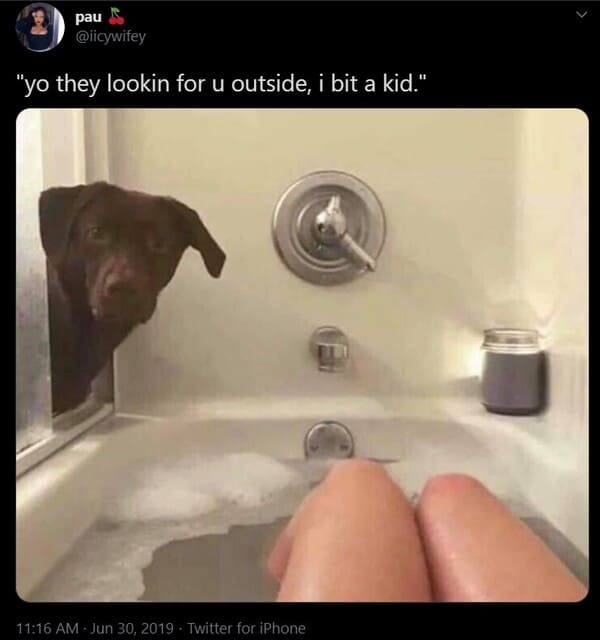 40.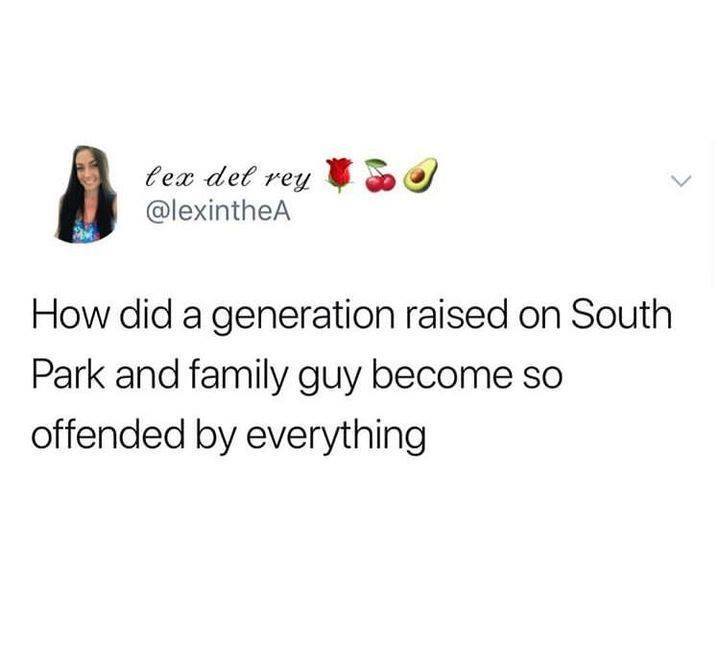 41.
Lord give me the commitment of a guy they forced into a polar bear costume going full method during an escape drill at a zoo pic.twitter.com/wPSBZ6hwpb

— James Felton (@JimMFelton) June 27, 2019
42.
43.
3 am thoughts pic.twitter.com/apqXUw2Pcg

— Fairy Boy (@akafairyboy) October 19, 2020
44.

45.
(to my date after each preview at a movie) the actual film will be much longer than that

— Bob Vulfov (@bobvulfov) May 2, 2016
46.
47.
48.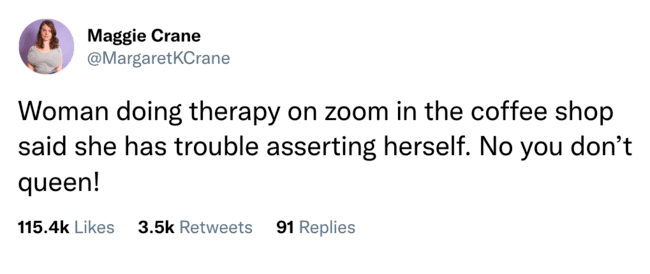 49.
this still cracks me up pic.twitter.com/UJGEN34Yma

— glo girl (@tatsinluv) November 21, 2021
50.
Me watching you in the Google Doc pic.twitter.com/sIXjpdAvtn

— Carly Severn (@TeacupInTheBay) October 25, 2021
51.
NYC LANDLORDS: It's not that bad in the apartment.

THE NOT THAT BAD APARTMENT: pic.twitter.com/Yk3F48jzlP

— The Nostalgia Queen (@Snow_Blacck) November 4, 2021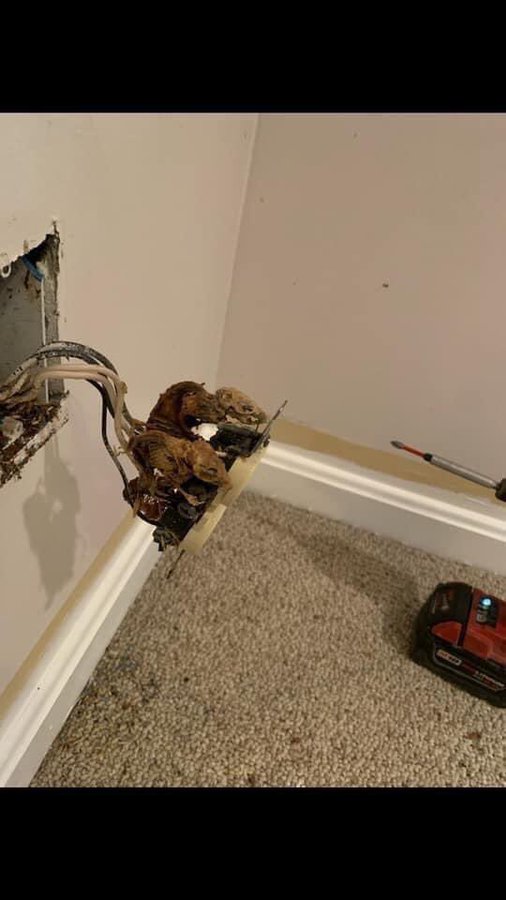 52.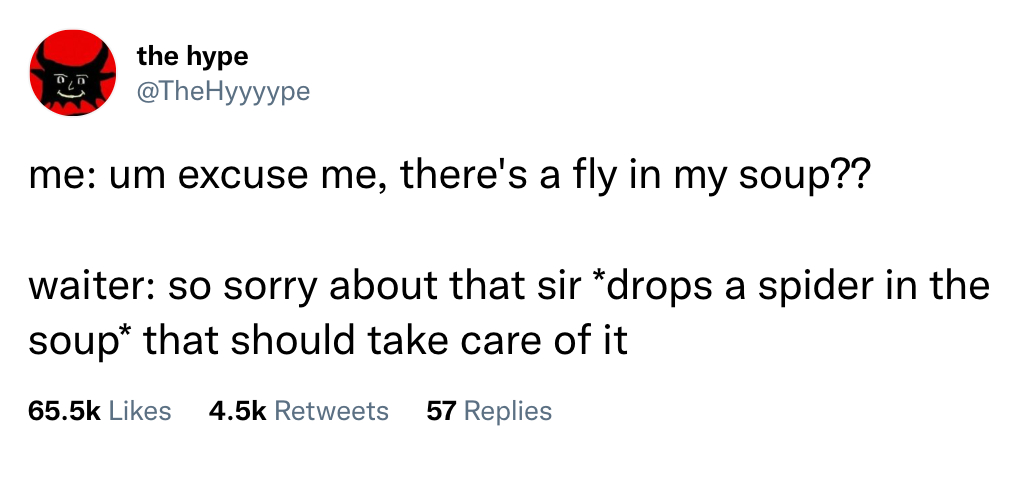 53.
She definitely called that dog a slur or sumn in doggy language lmfaooooooooooooooooooooooooooo pic.twitter.com/NWR0SWZvqG

— A (@MANlTHEDON) November 11, 2021
54.
I love dry cereal it feels like im eating dog food for girls

— helena (@freshhel) November 24, 2021
55.
5 seconds after sending "no problem! happy to help!" pic.twitter.com/oWGpME6ZAb

— ꧁Madimoiselle꧂ (@drivingmemadi) November 5, 2021