There are a lot of ways to let people know you've accepted a job offer.
Most of them are pretty straightforward and boring though.
Sure, you could just tell them about it, but where the hell is the fun in that?
So, next time you need to announce a job offer, take some notes from the girl in the photos below.
If you don't do something equally or even more clever, none of us want to hear about it.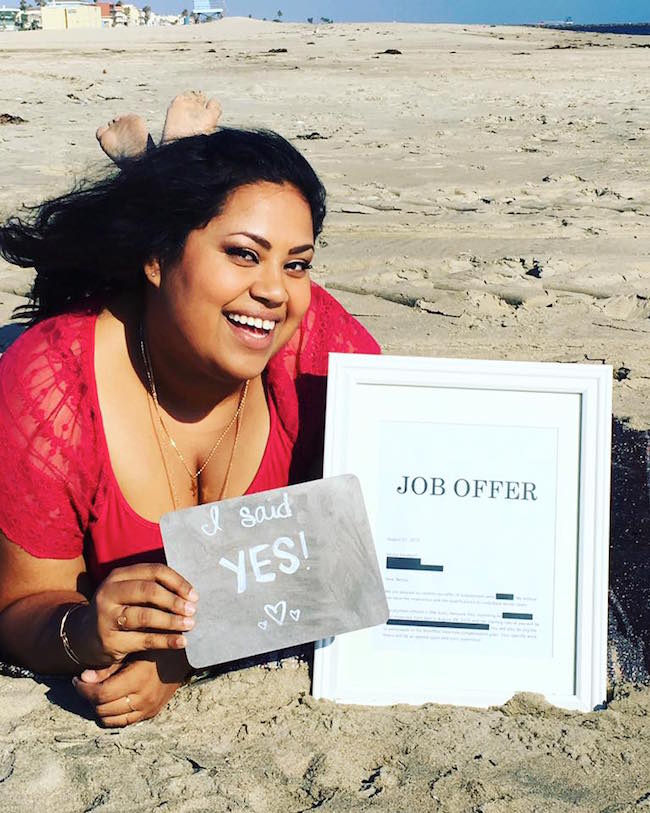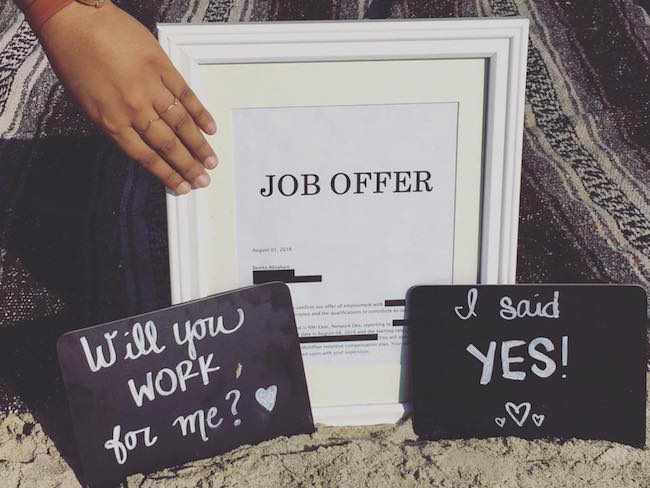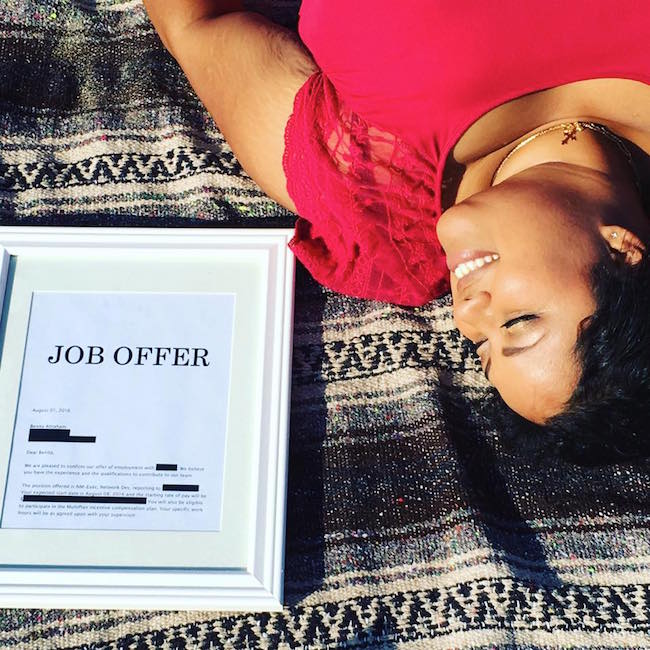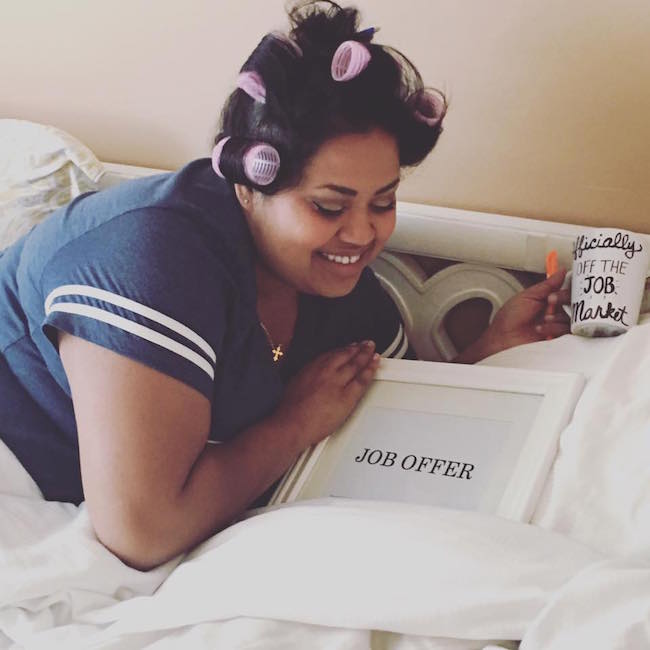 Anyway…I give it three months before these two are both sick of each other.
(via Benita Abraham, h/t frogshit)
Now that we're feeling all romantic here, take a look at These Marriage Proposal Fails Are The Complete Opposite of Romantic.
Save