If there is one thing the people of the Internet can come together for, it's to all be a bunch of total assholes to a complete stranger. When the Greater Manchester Police posted a wanted photo of a guy with big ears, it was only a matter of time before the hilariously brutal comments came flooding in. And boy, did they deliver. Eventually, the police department had to take the photo down, but not before someone grabbed screenshots of all the best comments so that they could live on in Internet infamy. Good luck trying to be a somewhat decent human being and not laughing at these comments.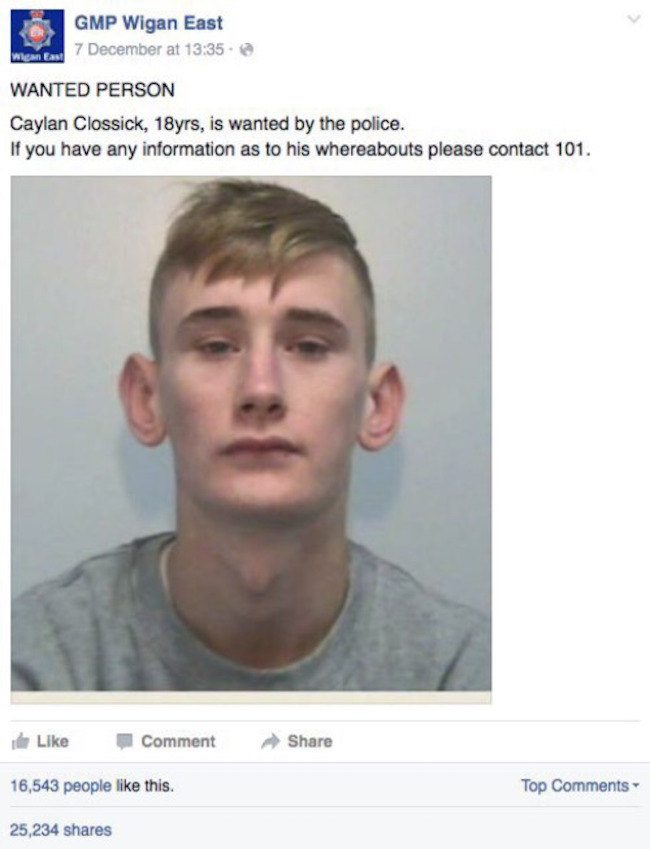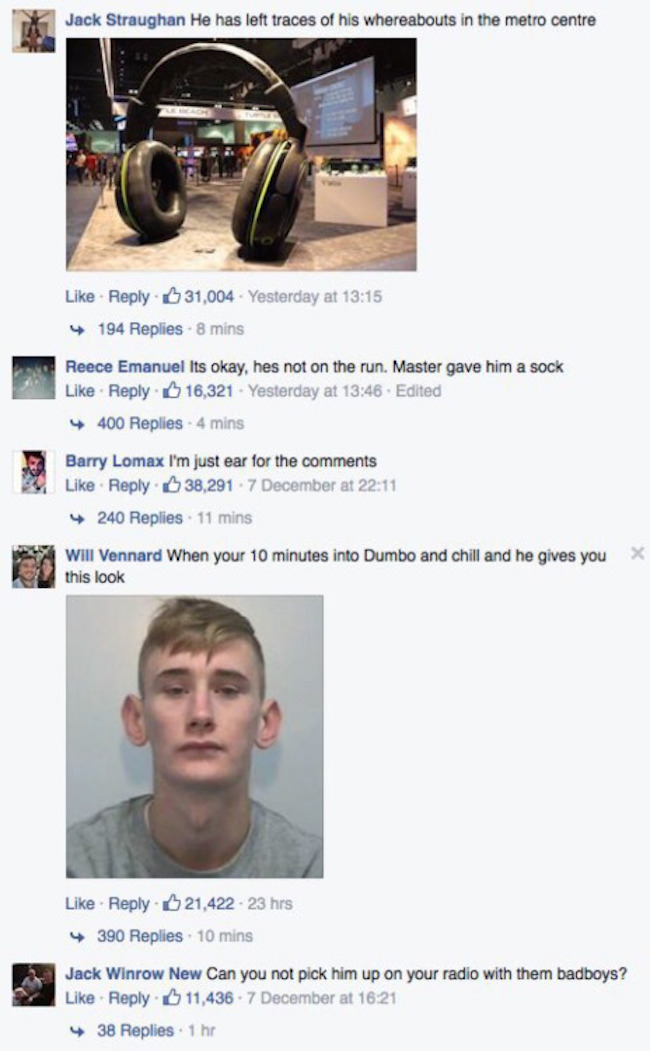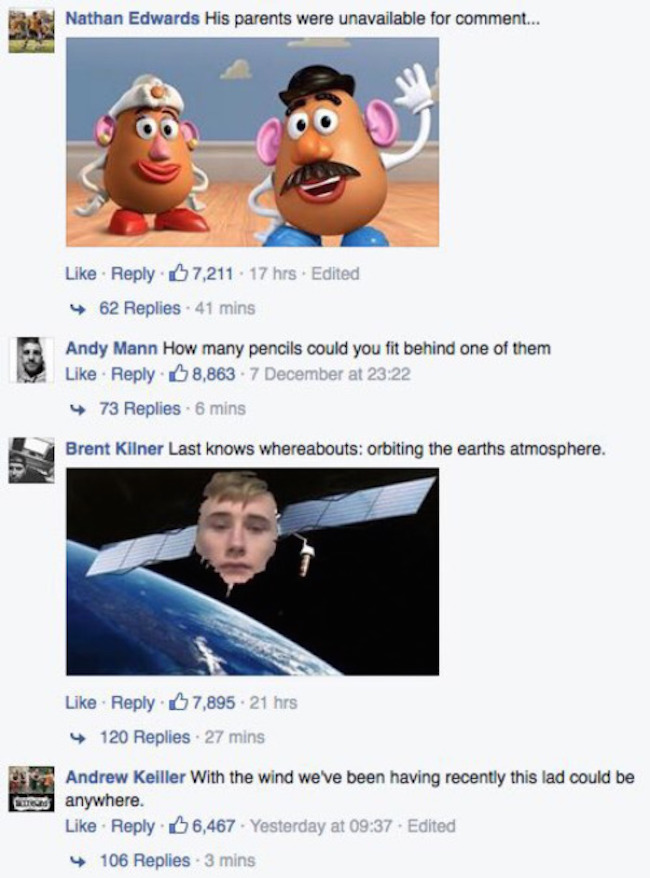 (via GMP Wigan East)
And if you enjoyed that, you should probably have a look at this: So It Turns Out Facebook Can Be A Pretty Hilarious Place.
Save
Save