University of Houston student, Hanna Blewett was probably a excited when she received a pretty large package from home. I mean, most parents tend to send some pretty excellent care packages, right? But then she opened it…And suddenly her world was filled with nothing but confusion. Have a look for yourself and then enjoy the text she sent her dad after he sent her this hilarious college package.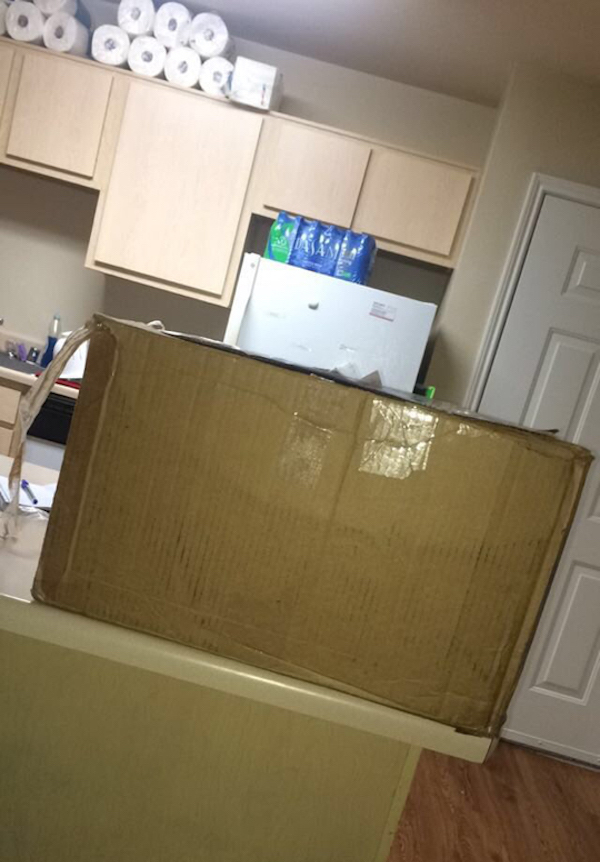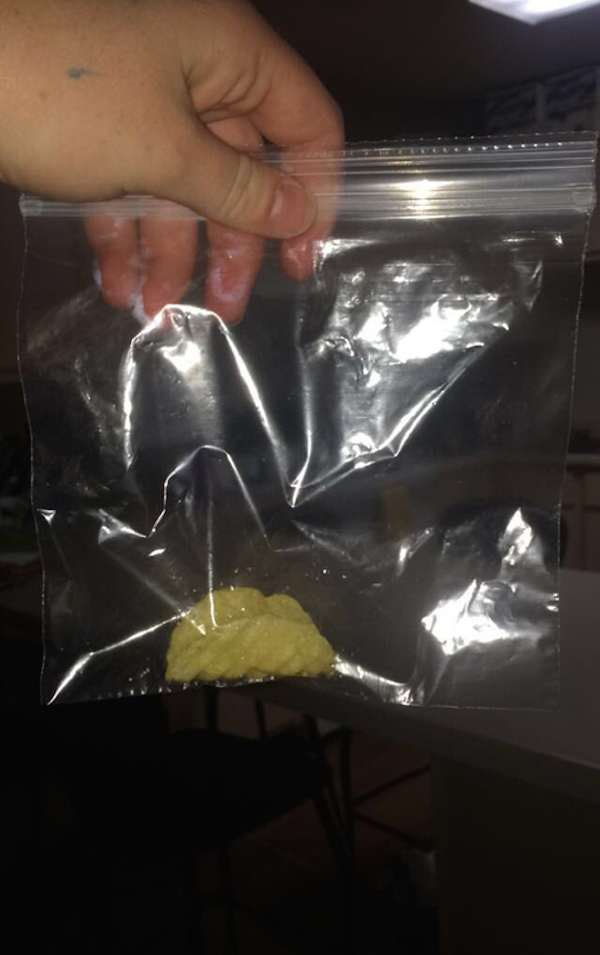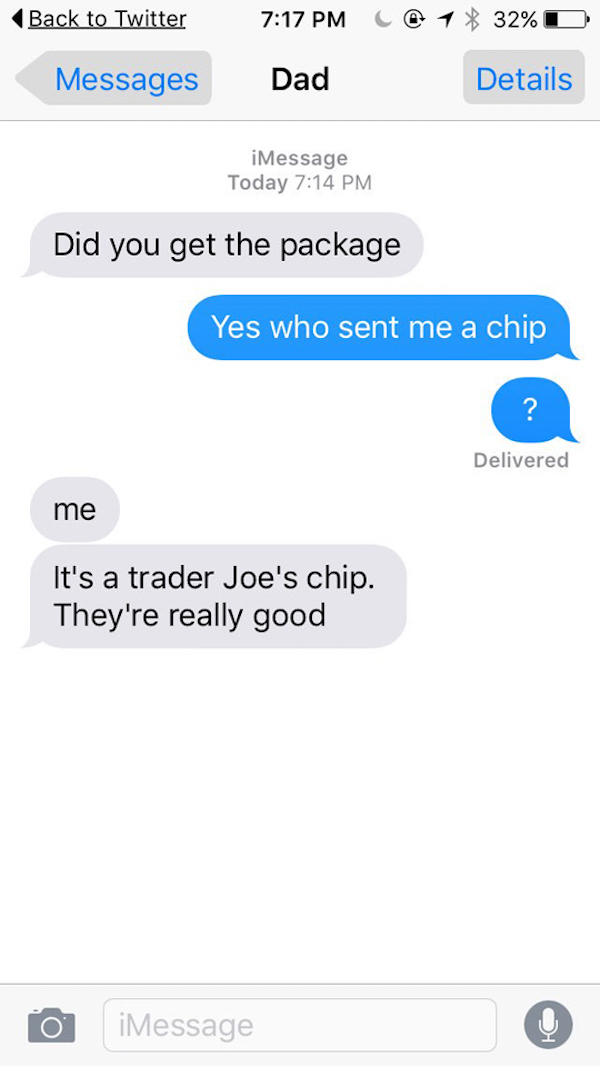 She better have at least tried that chip. It's gotta be pretty spectacular for her father to have gone through all that trouble.
(via Hanna Blewett, h/t Tastefully Offensive)
And while I'm delivering humorous finds to you, This Is Probably The Last Note You Want To See If You're A Mailman.
Save
Save