If you're one of those people who think romance is dead, get ready to be proven wrong. A user on Reddit recently received some flowers from her husband and it came accompanied with the note below. I think once you give it a read, you'll have butterflies in your stomach and hearts in your eyes. So have a look at this hilariously inappropriate flowers note and let cupid take care of the rest. Ah, love.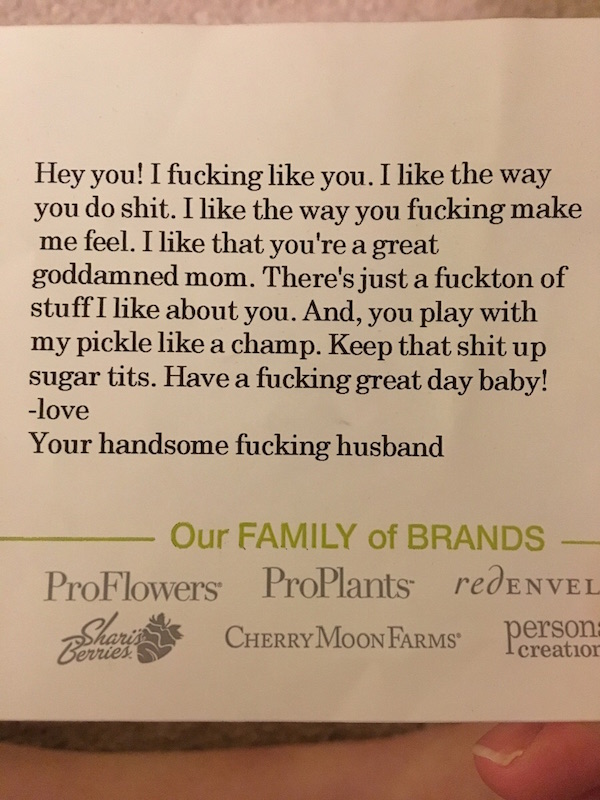 On a side note, I'd love to see the face on the person working out Pro Flowers who had to print this baby out. Although I'm sure they have to print all types of crazy shit on there these days.
(via: DelightfulAsFuck)
While we're on the topic of love, why not have a look at Some of The Most Hilarious Wedding Fails Ever.
Save
Save