Gamers have been waiting for the PlayStation 5 for a while and were made only more impatient by the pandemic. They are excited and they want to play FIFA. On June 11, Sony gave its first look of the PS5 to fans, showing off the new design for the video game console.
While the PS5 is set to go on sale in just a few days— on November 19—a bunch of folks are probably going to have to wait until 2021 to actually get their console. Sony didn't really think this one through.
So the rare PS5 has forced the Internet's hand, giving birth to PS5 memes. People who didn't preorder it and can't afford it are making PS5 memes, as are the people who are flexing on everyone else. Here are the best PlayStation 5 memes and tweets on the Internet right now. Have a laugh until you can play a game:
1.
Sony Board Meeting – "how many PS5s should we make?"
Intern who thought they asked what time it is – "3 maybe?"

— Fred Delicious (@Fred_Delicious) November 16, 2020
2.
bitches wanna buy their boyfriends the latest consoles but when was the last time he CONSOLED you? ps 5 years ago

— cal? (@cal_gif) November 14, 2020
3.
we have PS5 at home pic.twitter.com/mXvIu3AJNn

— Jingle Payer Healthcare (@ElSangito) November 13, 2020
4.
— Zack Fox (@zackfox) November 13, 2020
5.
Jesus.. Already ? 😭😭🤣🤣🤣 pic.twitter.com/jSQgsPNbtd

— ᑢᗩSS.♡ (@girlthatscass) November 13, 2020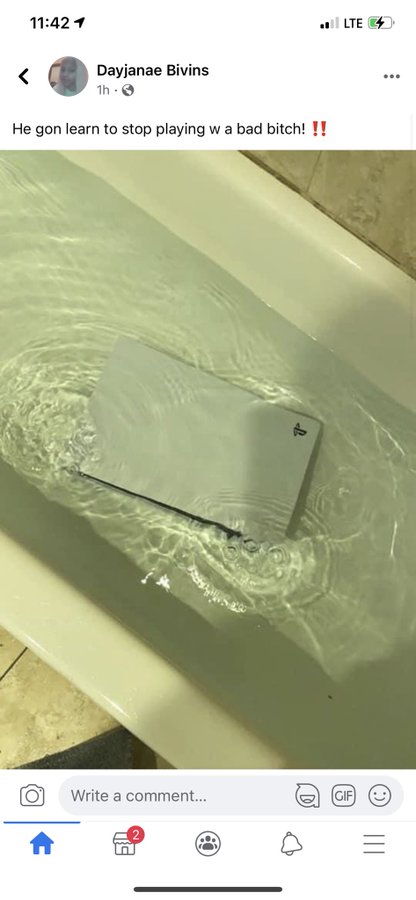 6.
WTF IS UP WITH MY PS5 pic.twitter.com/LMTfxpjUes

— Nicolas Cantu (@JunkyJanker) November 12, 2020
7.
i'm not getting my boyfriend a PS5 because then i'd have to get ALL my boyfriends a PS5 and that's just not financially feasible for me rn

— CapriCornyCait♑️ (@CapriCornyCait) November 12, 2020
8.
My 3 month old son said: "Daddy, I don't need a PS5. Use that money to buy land, or get an LLC started in my name" 😢

— Lu 🥷🏿 (@SkipToMyLu_) November 12, 2020
9.
Giving my bf an empty ps5 box with a positive pregnancy test inside

— threw up in 3 separate dennys (@jaynooch) November 12, 2020
10.