If you're a lawyer, you better know your kids are gonna pick up on how to cover their asses whenever they might have a bit of trouble coming their way. Take this kid, for example, who provided his lawyer father with some legal documents prior to telling him something that would clearly be upsetting.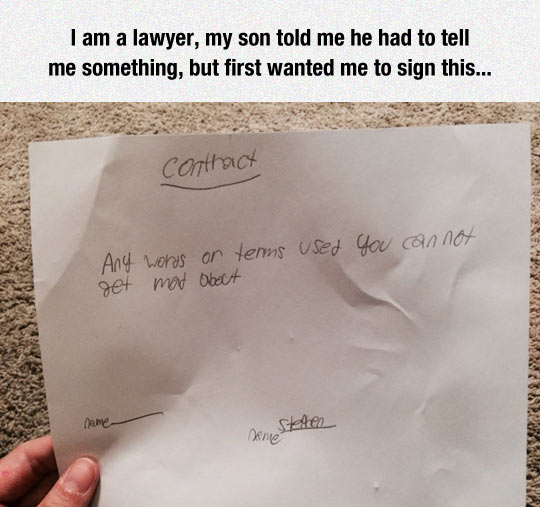 Well done, little lawyer in training. Well done.
(h/t The Meta Picture)
If, for some reason, you prefer to see kids getting punished, check out this hilarious GIF collection of Kids Getting Hurt.