You better believe it when I tell you that kids will repeat EVERYTHING at the WORST times. Sometimes that's fun — I love teaching tiny tots ridiculous words or historical facts for them to parrot wildly.
Sometimes, however, it's a bit mortifying, which is exactly what ClementsAustinJ shared when his 2-year-old yelled a curse when seeing a snake. Twitter users chimed in with tales of their own! We rounded up the best of the best. Enjoy!
1. Are you???

2. Correct!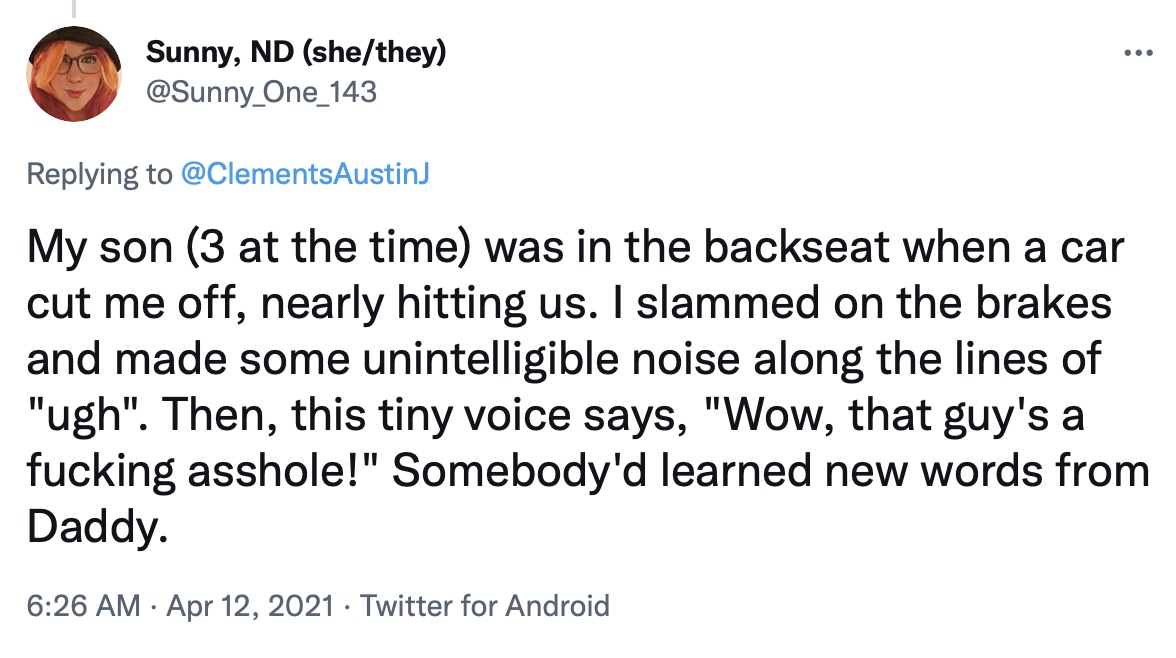 3. Yikes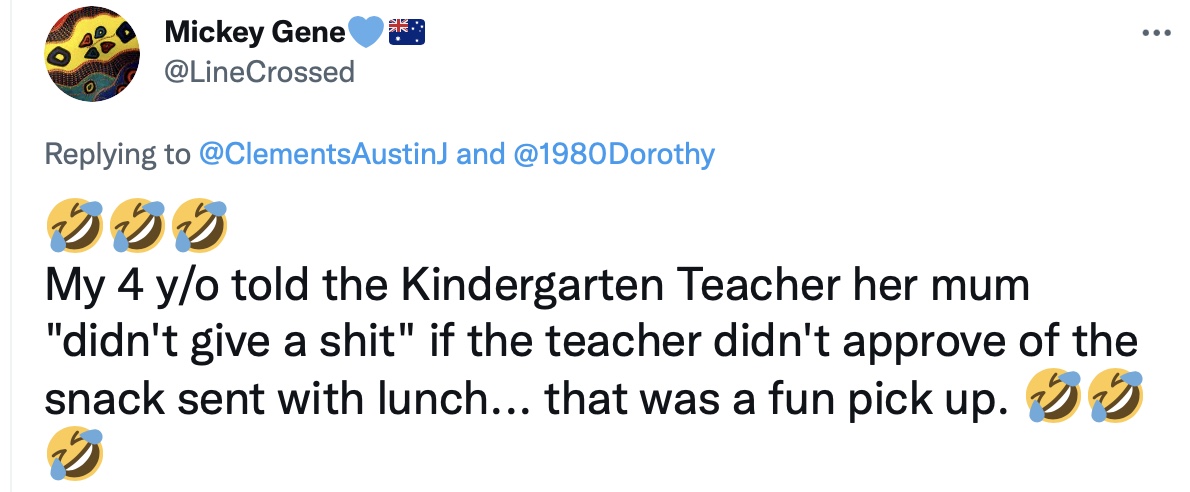 4. Saucy!
5. What even?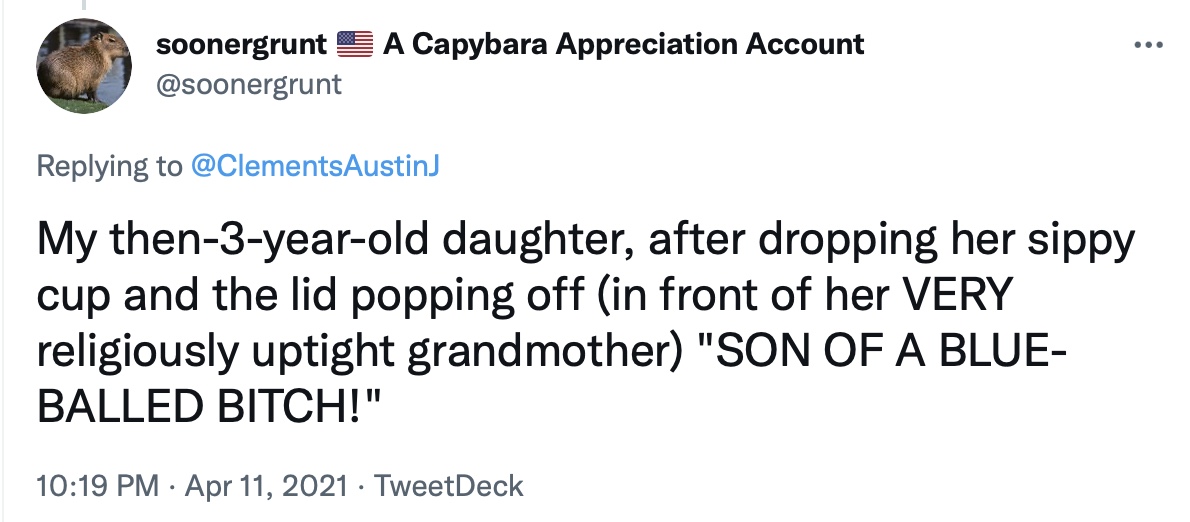 6. He's not wrong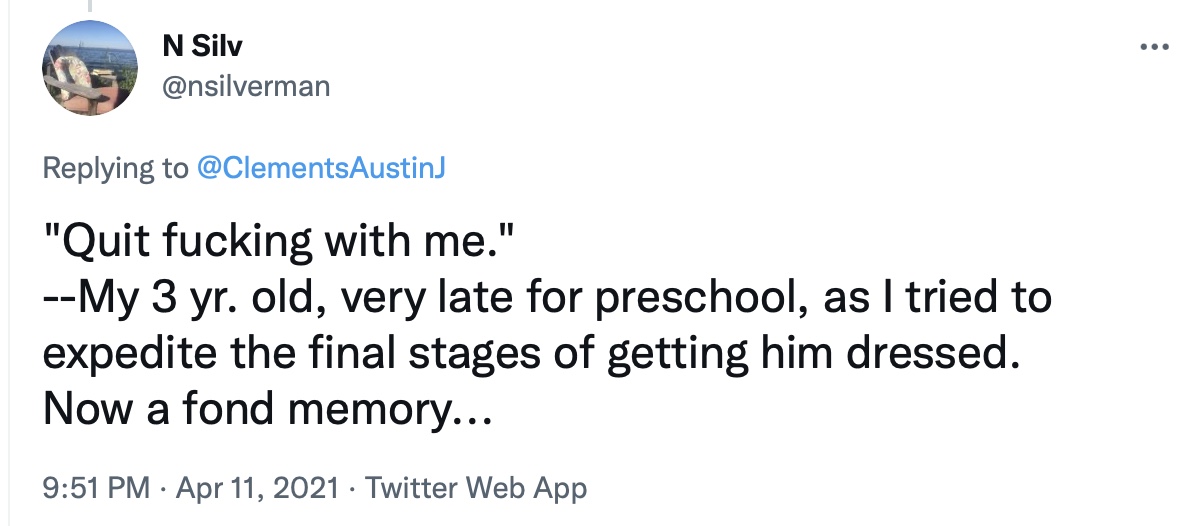 7. Love this grandma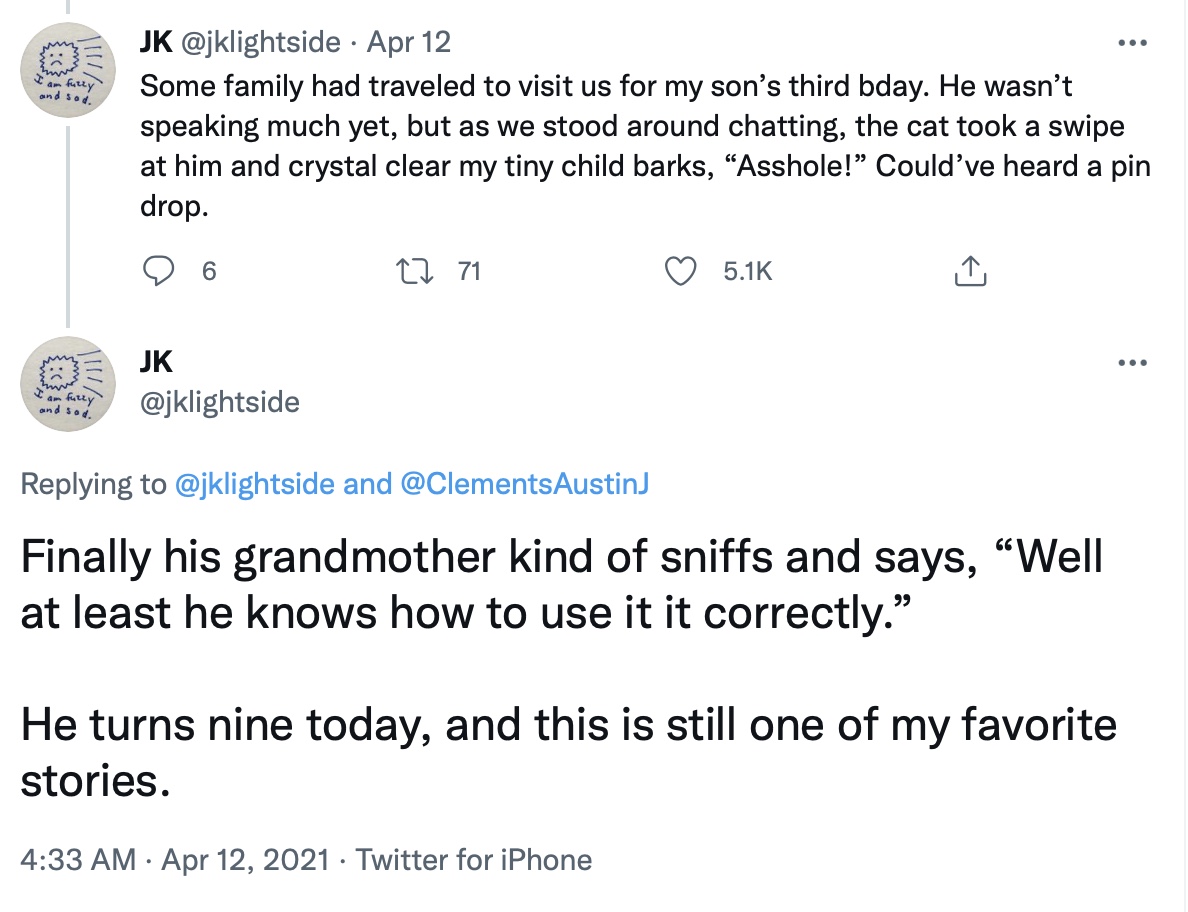 8. Helpful chap
9. Correction!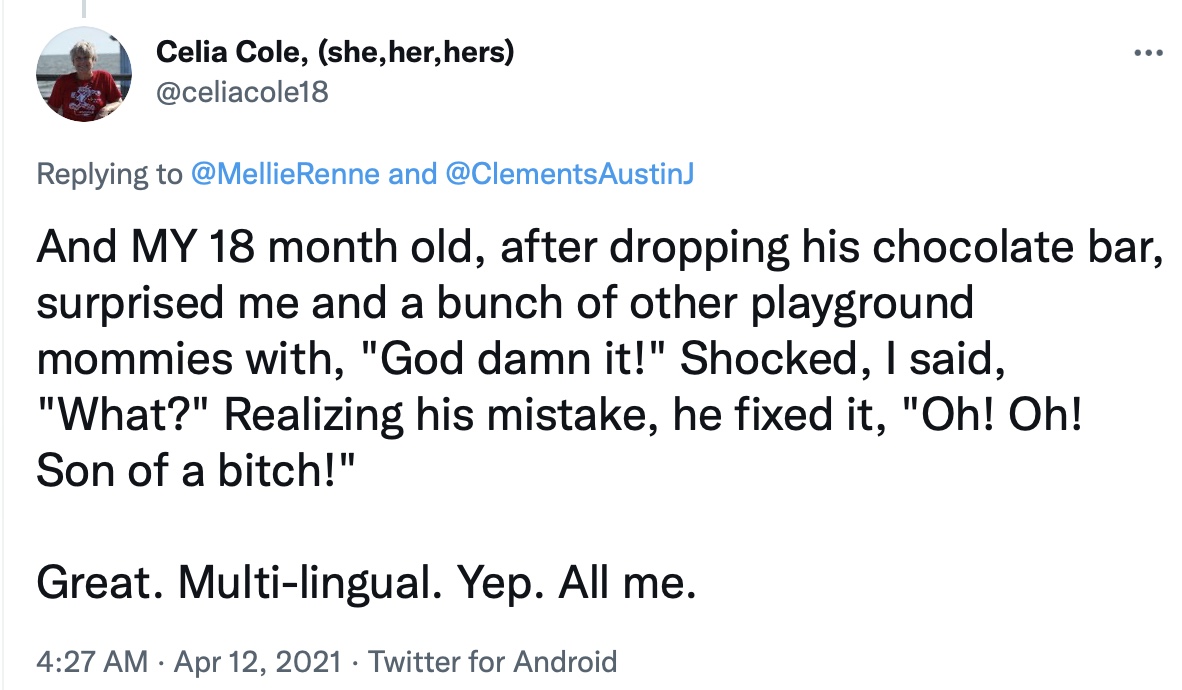 10. Too tight!

11. She's out

12. Just like mom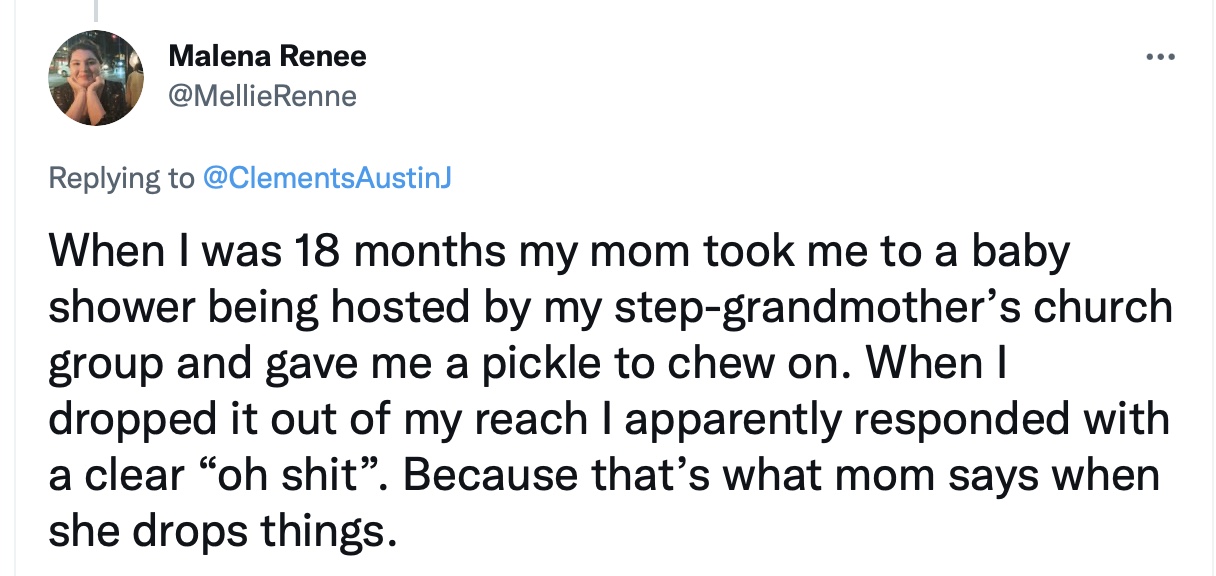 13. ONE
14. Well, you are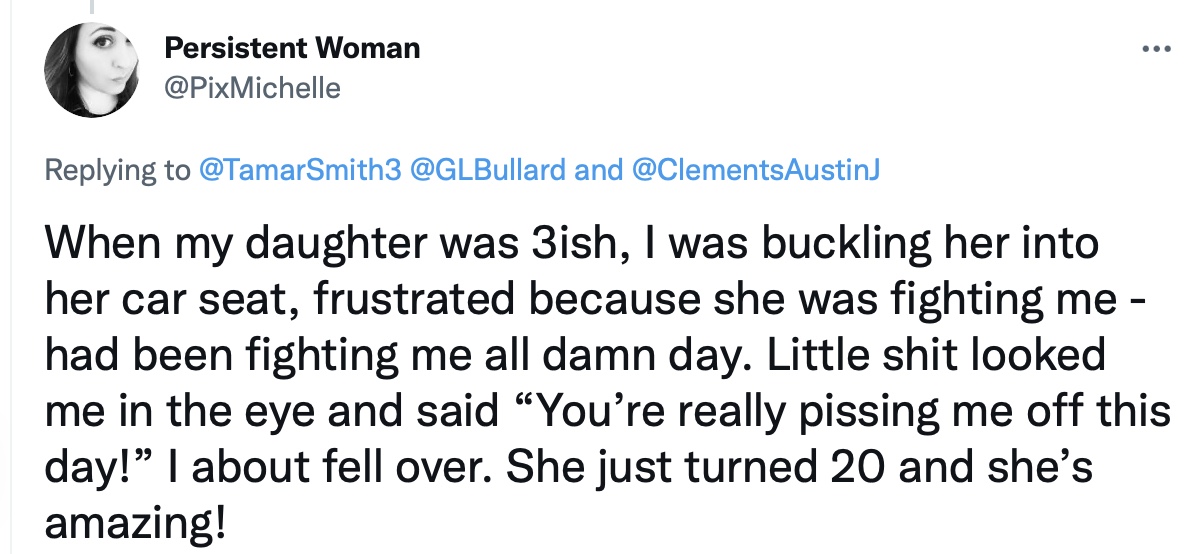 15. Hope not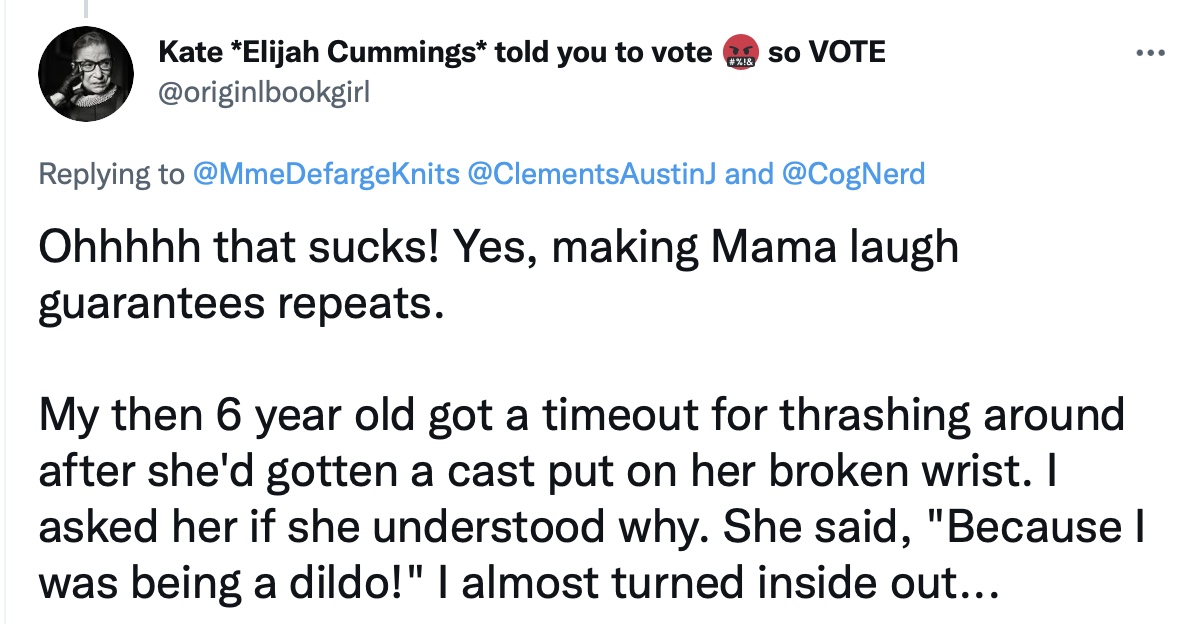 16. Tighty Whities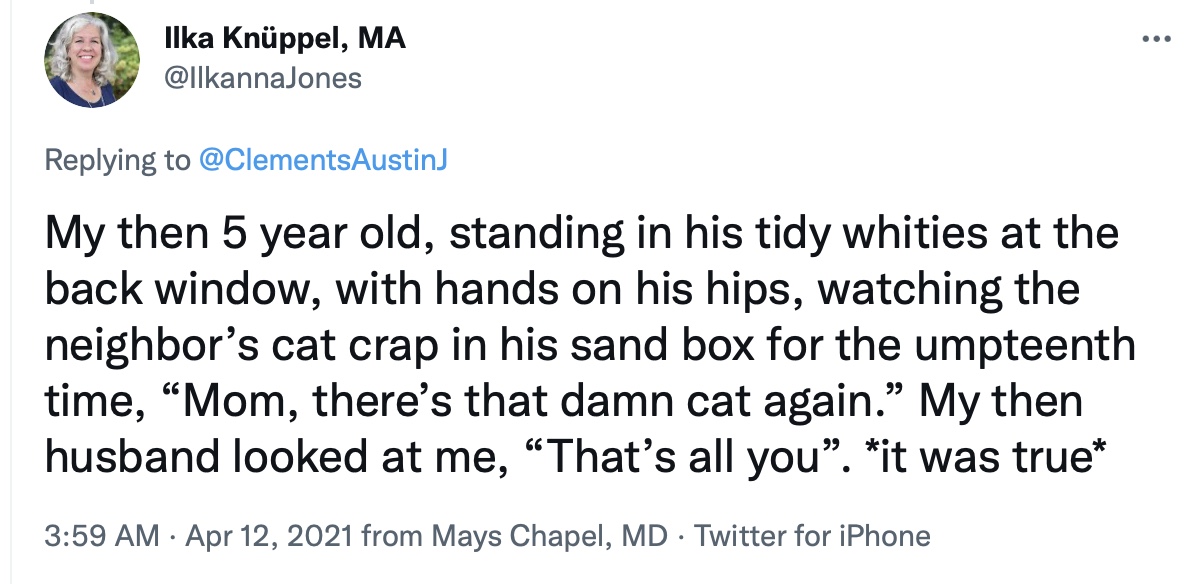 17. Geography lesson