Ellen DeGeneres loves nothing more than busting out a surprise for her guests.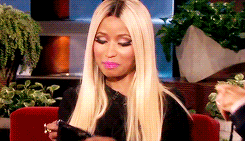 She introduced Missy Elliot to her singin', dancin', "funky white sister." She introduced Justin Bieber's biggest fan to him by sending the Biebs to the 15-year-old's house. She blew Tiffany Haddish's mindby bringing Oprah onstage. She's gifted hundreds of thousands of dollars worth of money and smiles to people all across the nation.
But a new Twitter format—titled the "Me on Ellen" meme— sees Ellen's generosity reimagined in a dark and twisted way.
Twitter users imagine themselves on The Ellen DeGeneres show, where she surprises them with their twisted, often fatalistic desires. Here are 21 of the best "Me on Ellen" memes the social media platform has to offer:
1.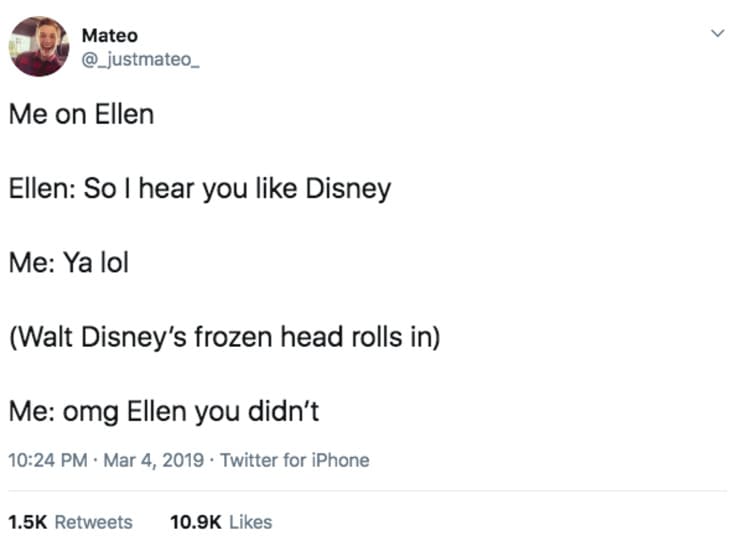 2.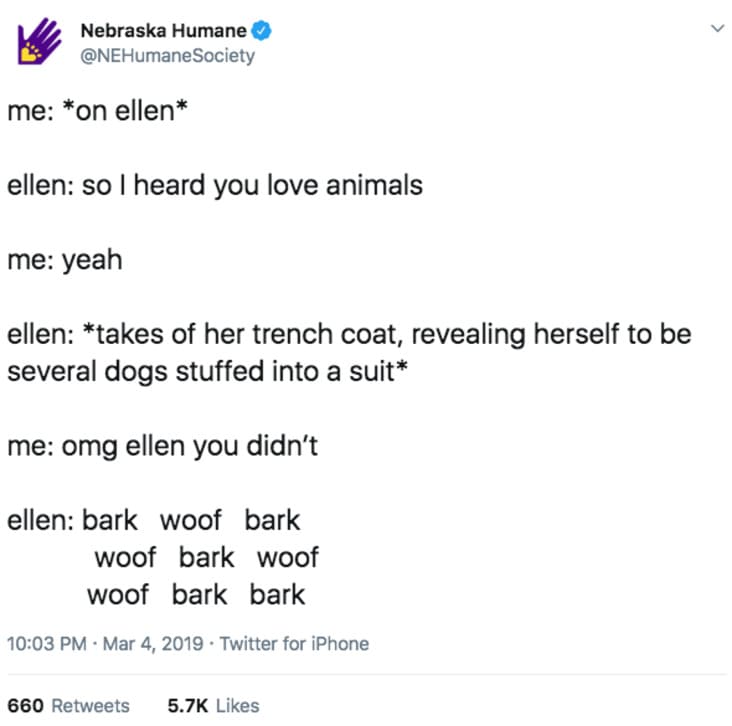 3.
4.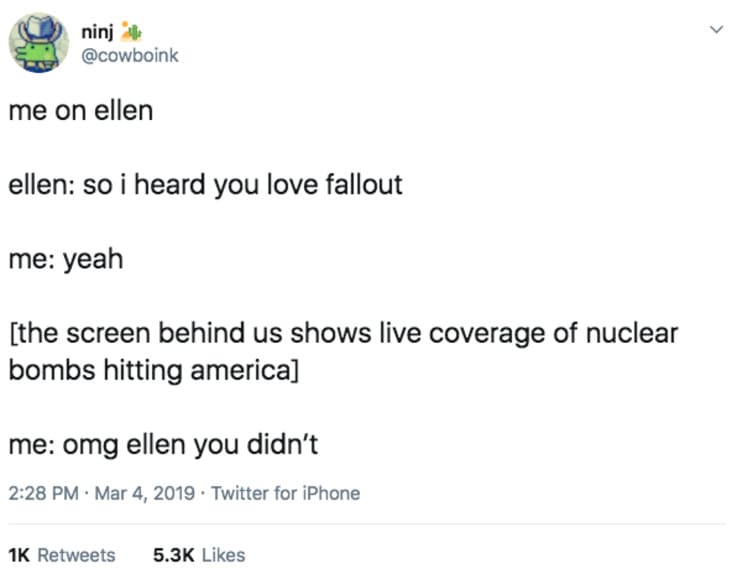 5.
6.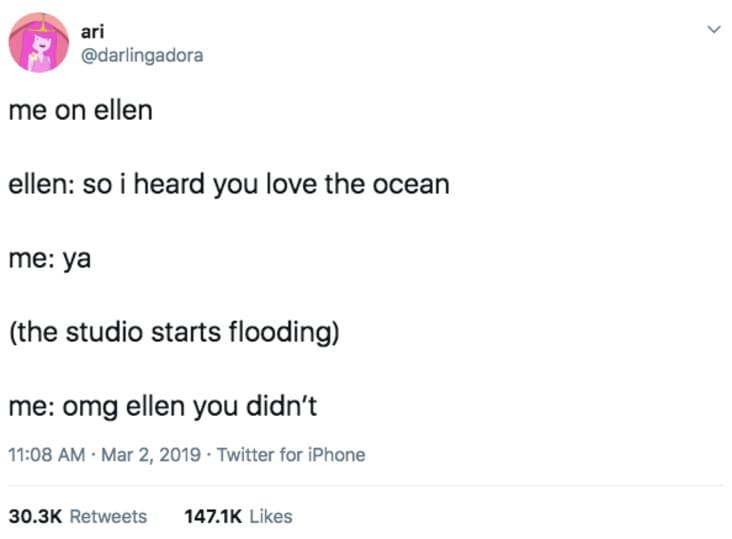 7.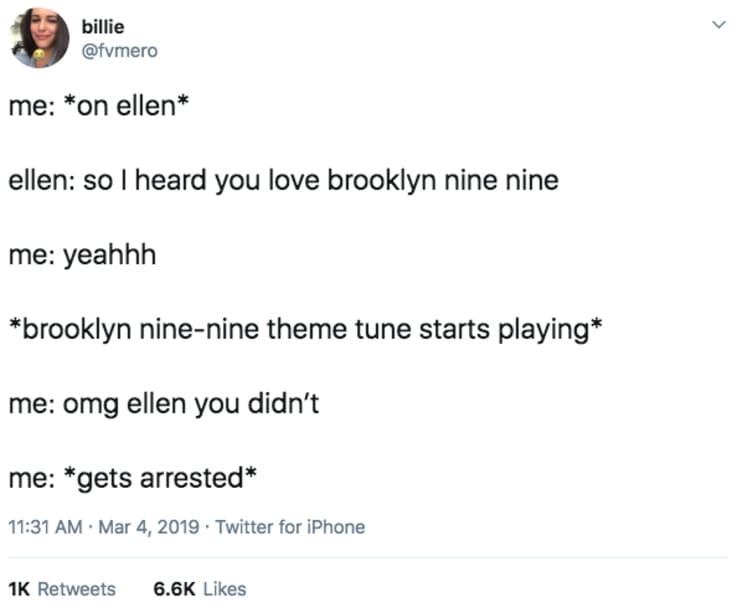 8.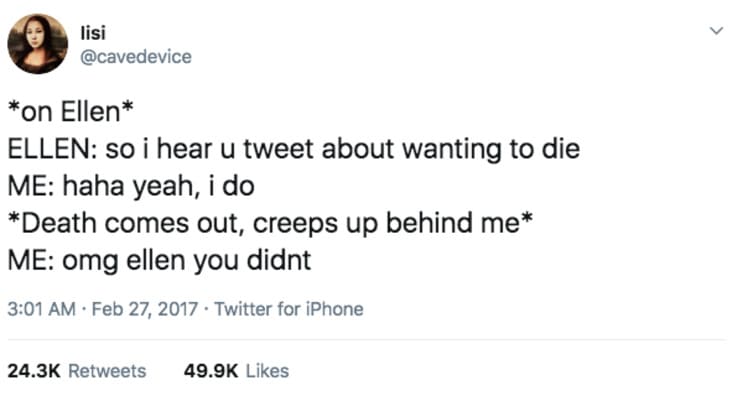 9.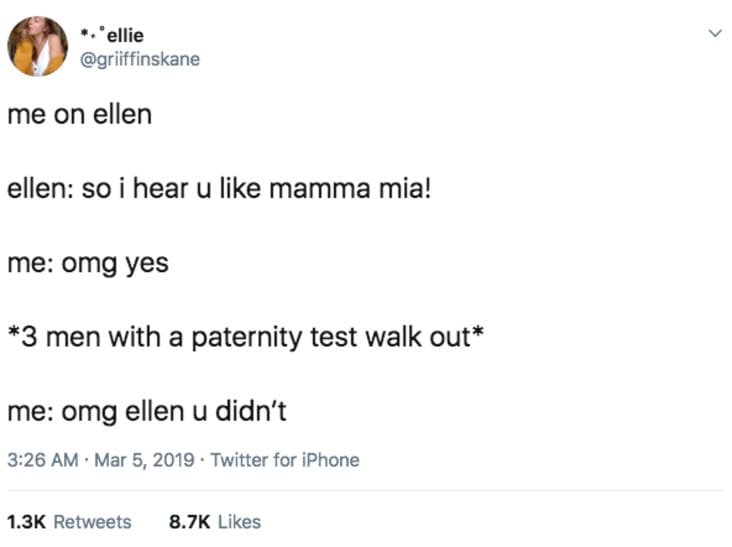 10.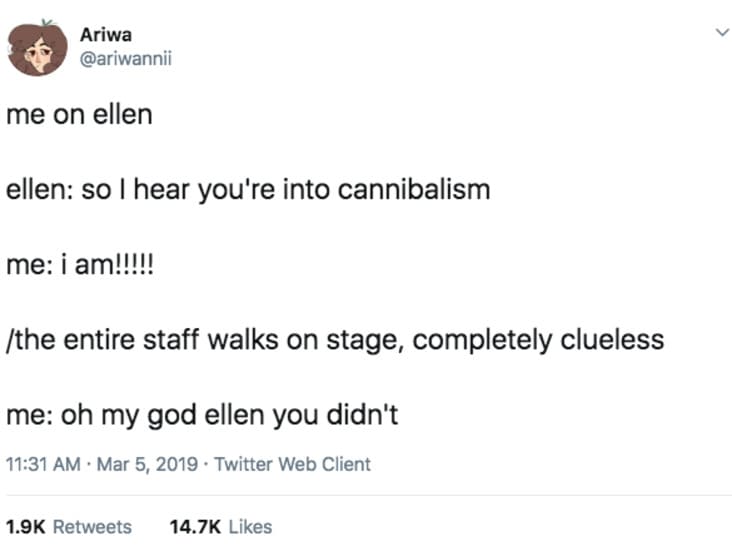 11.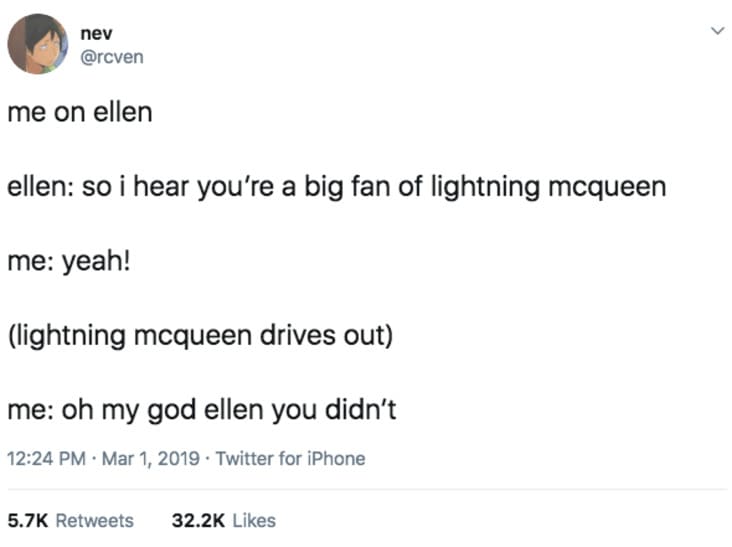 12.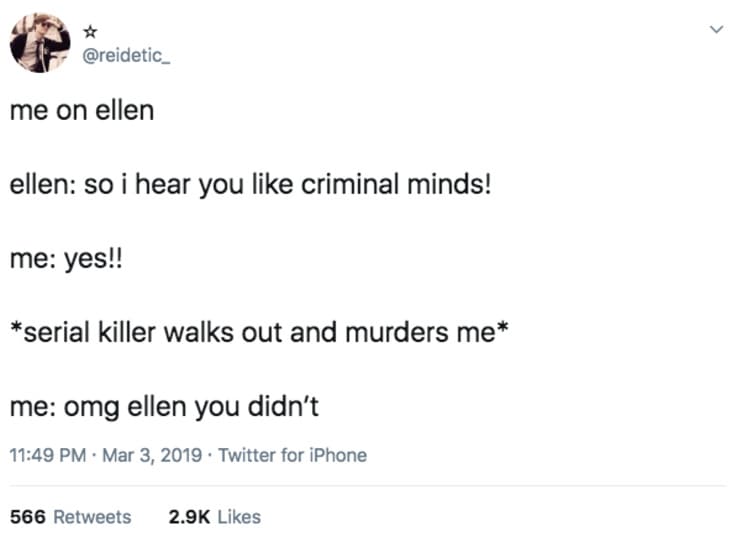 13.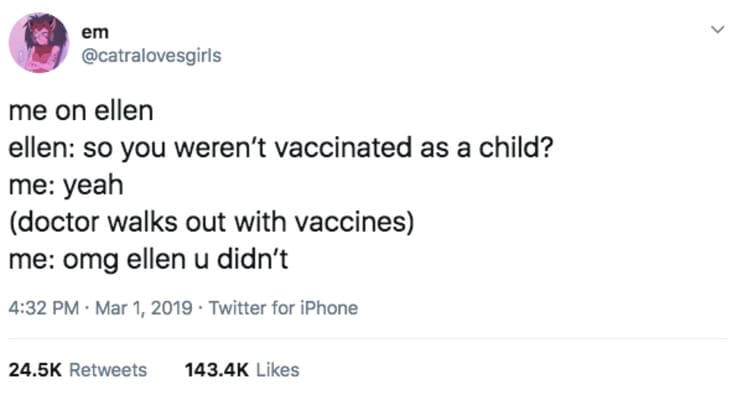 14.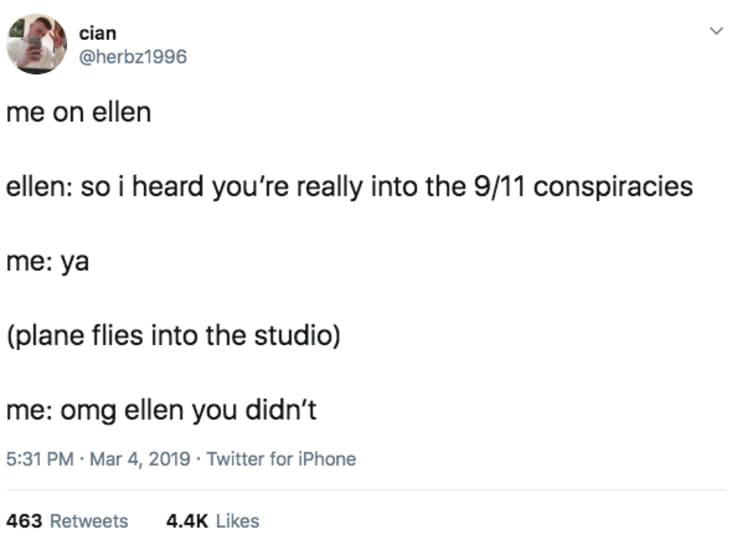 15.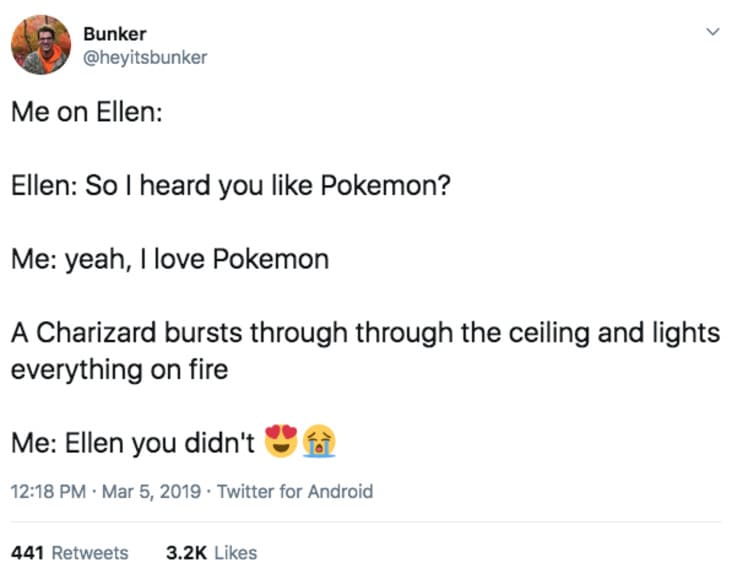 16.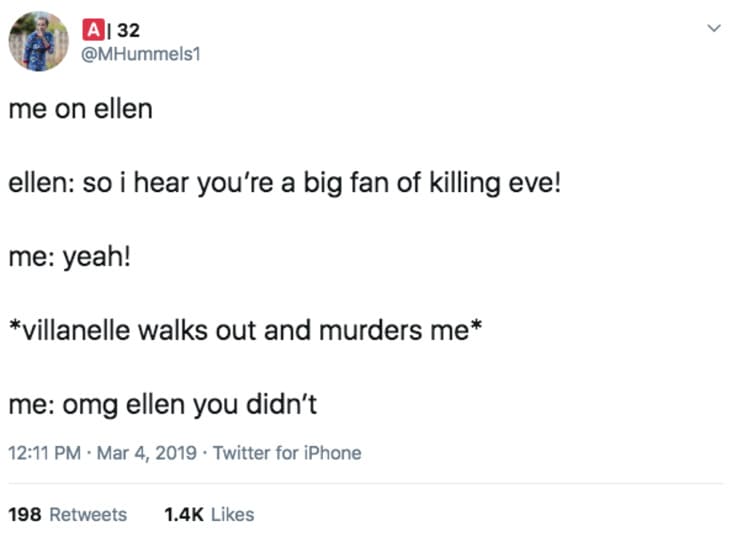 h/t BuzzFeed