Imagine this.
You've had a long day and are really looking forward to just kicking off your shoes, tossing your feet up, and spending a nice relaxing hour or so in your living room only to find that it was been sectioned off from the rest of the home.
That's pretty much what happened to Twitter user Nick Denbow when his mom decided to close the living room until the holidays.
She even included a hilarious note to compliment the homemade barrier she made.
The entire thing is transcribed below, so give it a good read so you can see what life is like when your mother closes the living room for a month.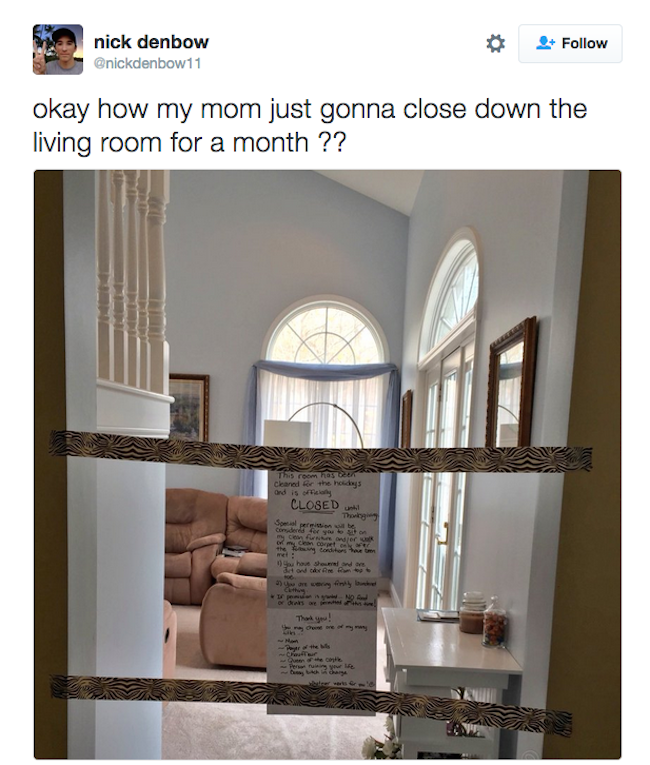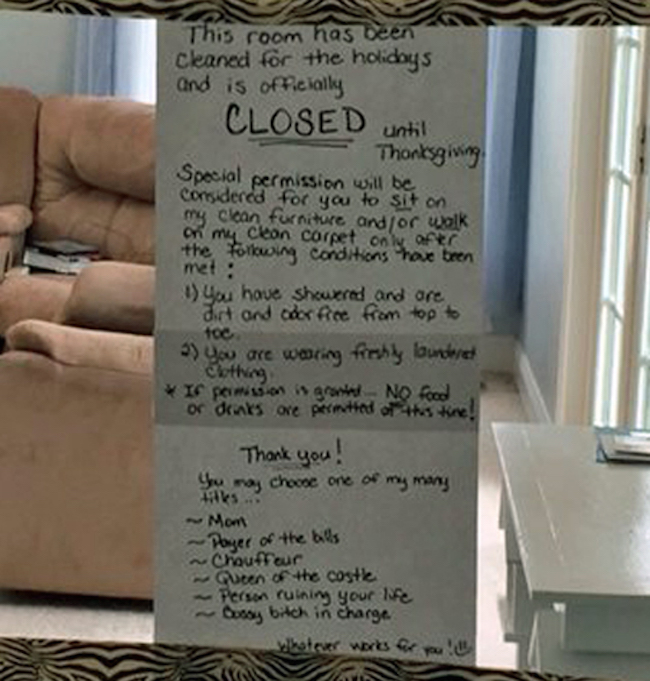 "This room has been cleaned for the holidays and is officially CLOSED until Thanksgiving. Special permisssion will be considered for you to sit on my clean furntiuter and/or walk on my clean carpet only after the following coniditons have been met:
You have showered and are dirt and odor free from top to toe.
You are wearing freshly laundred clothing.
*If permission is granted – NO food or dinks are permitted at this time!
THANK YOU!
You may choose one of my many titles…
Mom
Payer of the bills
Chauffeur
Queen of the Castle
Person ruining your life
Bossy bitch in charge
Whatever works for you!"
(via Nick Denbow)
The mom humor doesn't have to end here. Now when Snapchat Has Been Invaded By Moms And It's Basically The Best Thing Ever.
Save
Save