There's a reason dads are in their own category when it comes to jokes. Though a dad joke is easy to spot—you know it when you see it—it escapes easy definition. It's a mix of silly, punny, cringey, and wholesome. It's those cargo pants that unzip into shorts, but in the form of a joke.
It's always great when dads' own jokes are USED AGAINST THEM. Which is exactly what Twitter account @TheDad did when they prompted people to prank their dads by sending a picture pretending they'd used olive oil in their car instead of motor oil.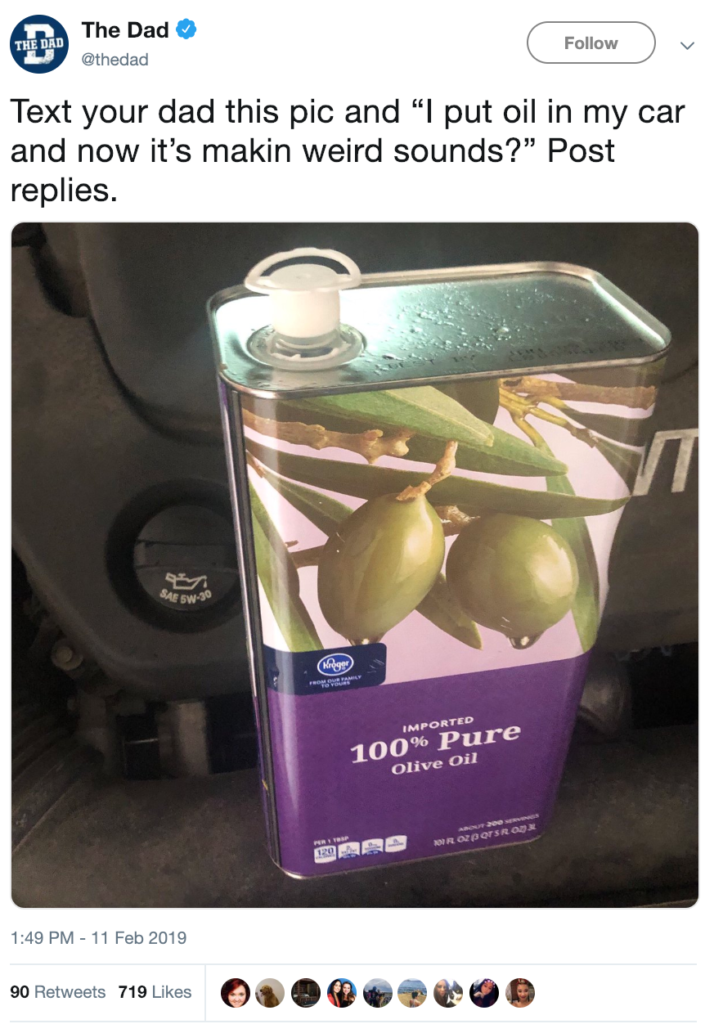 1. And BOY did dads deliver.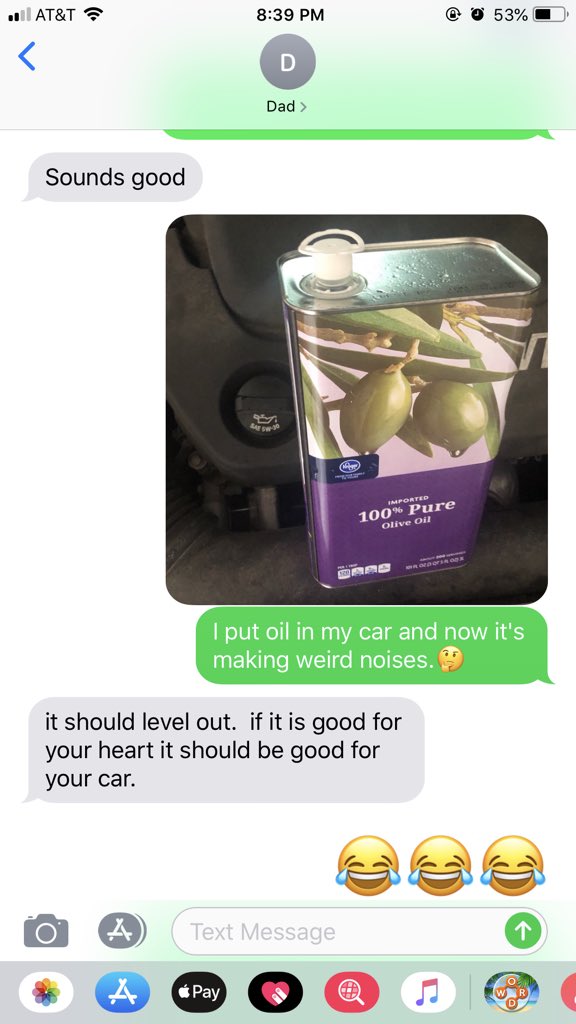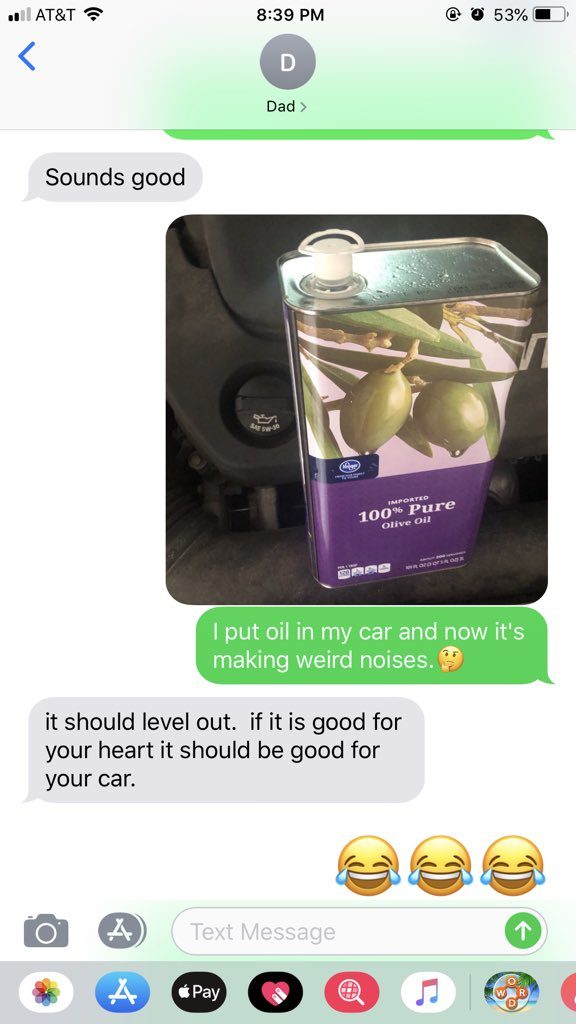 2. Some dads fell for the prank hook, line, and sinker: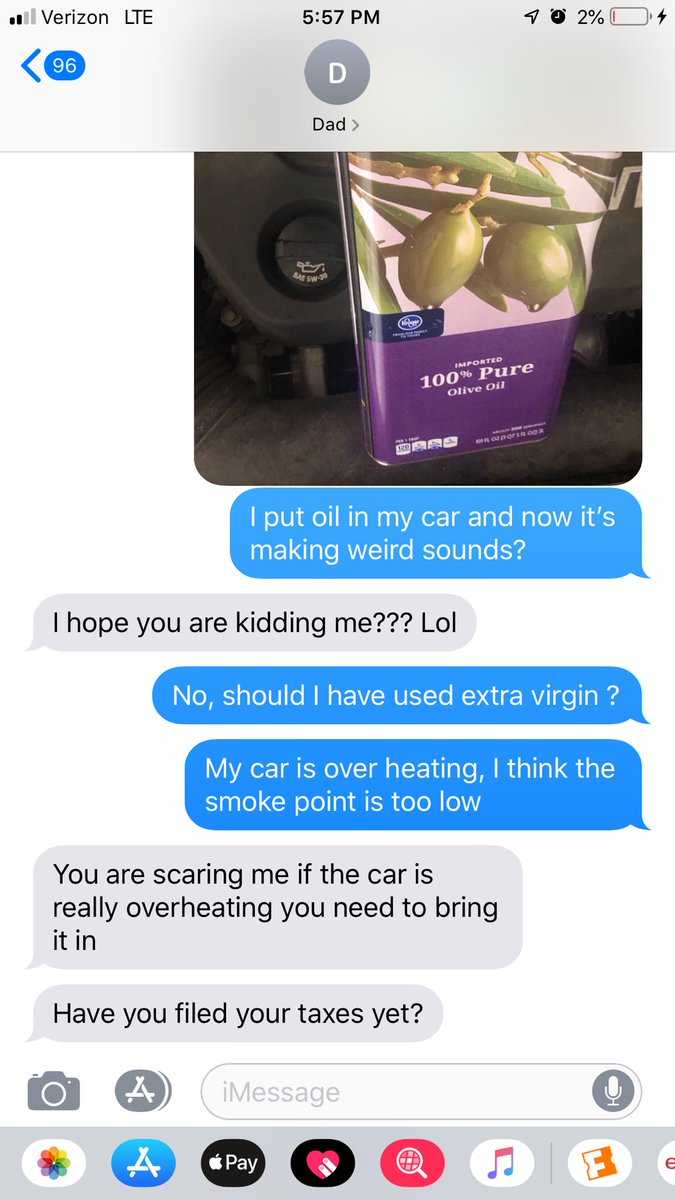 3. And were upset: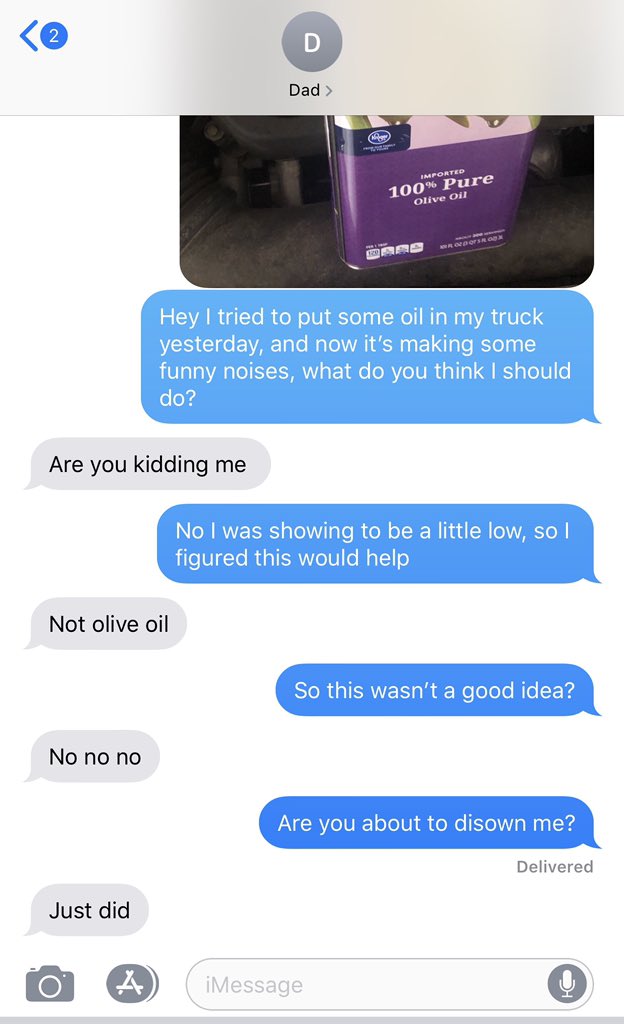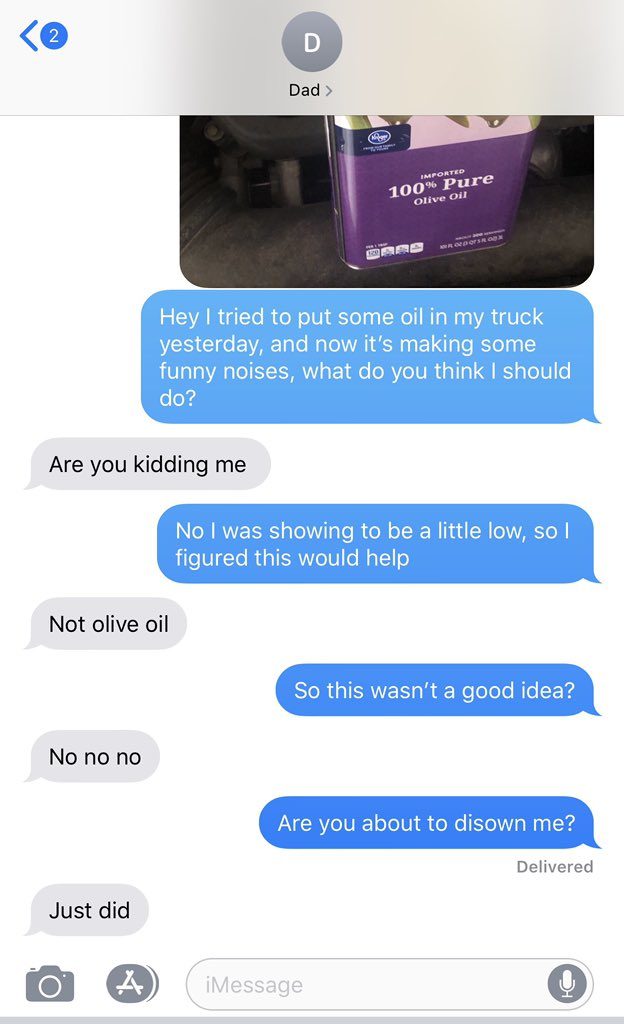 4. REALLY UPSET: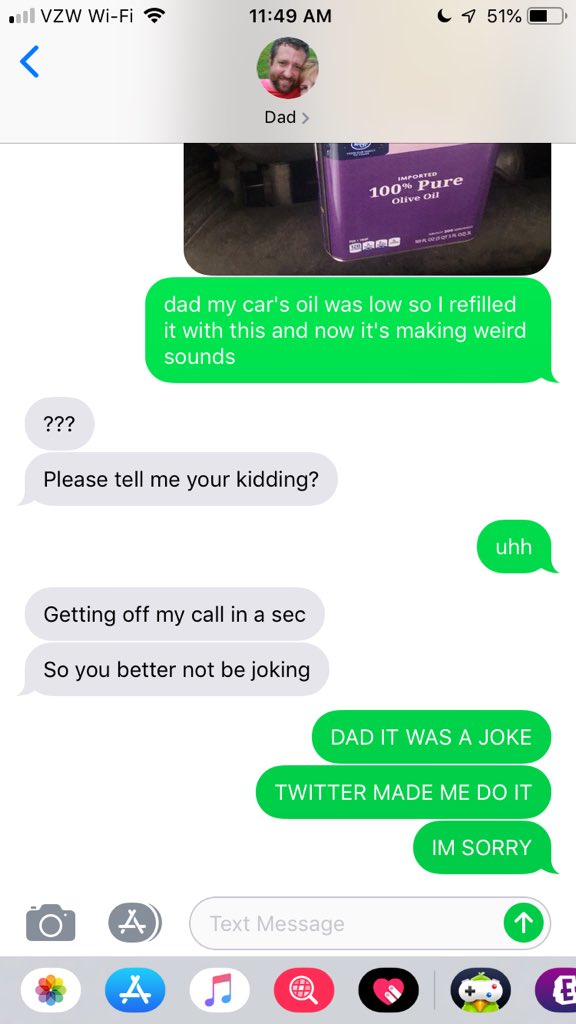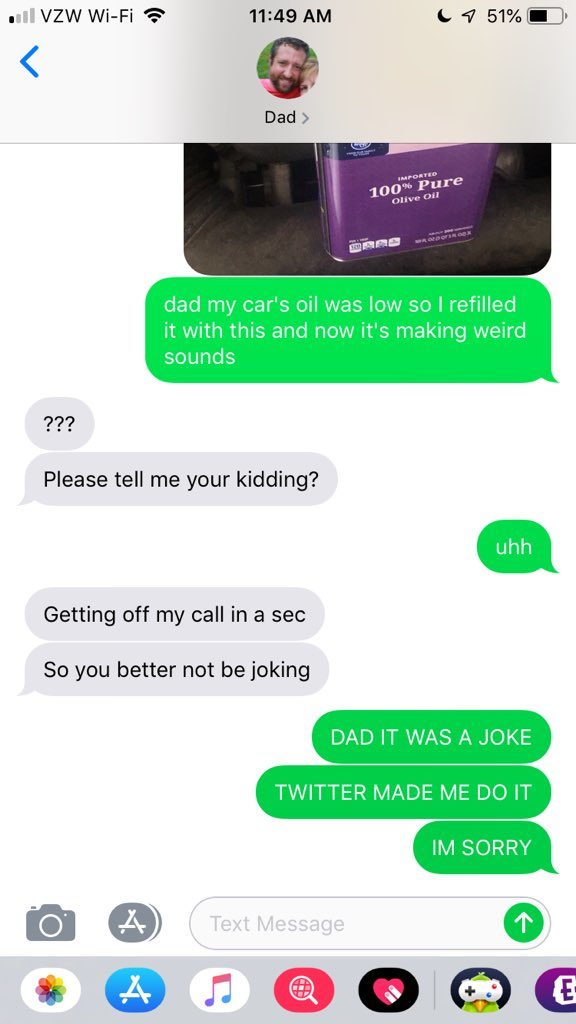 5.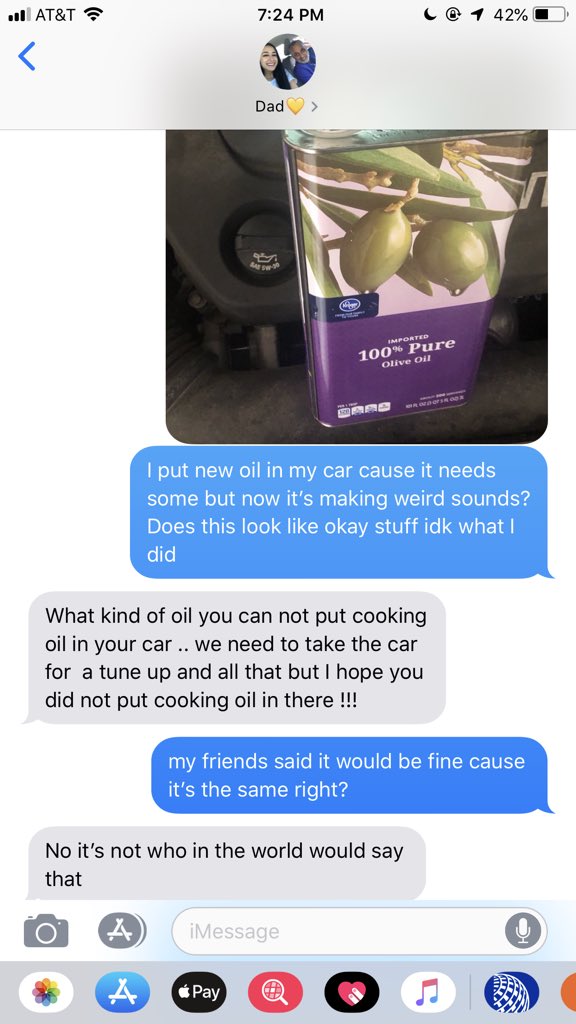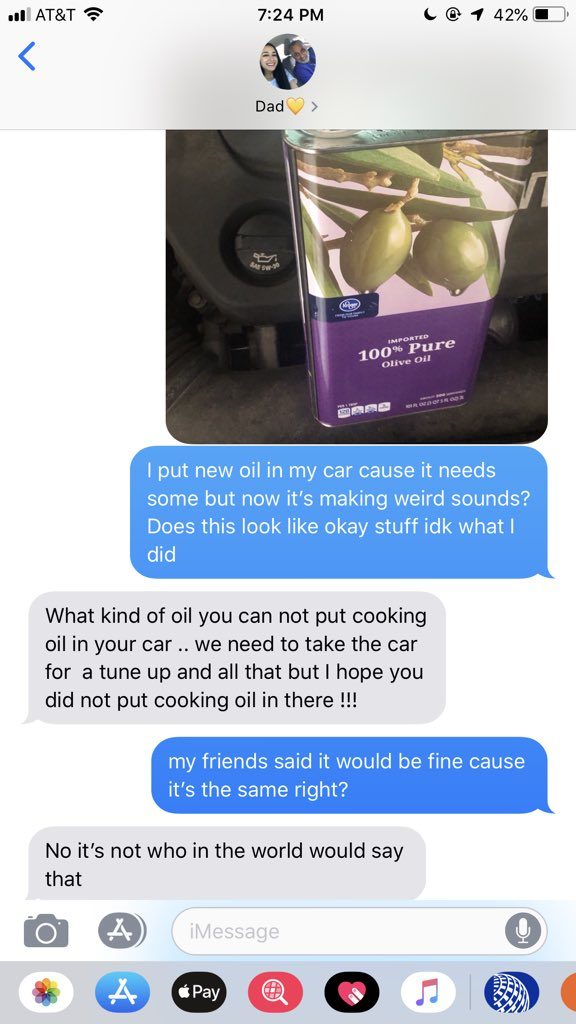 6.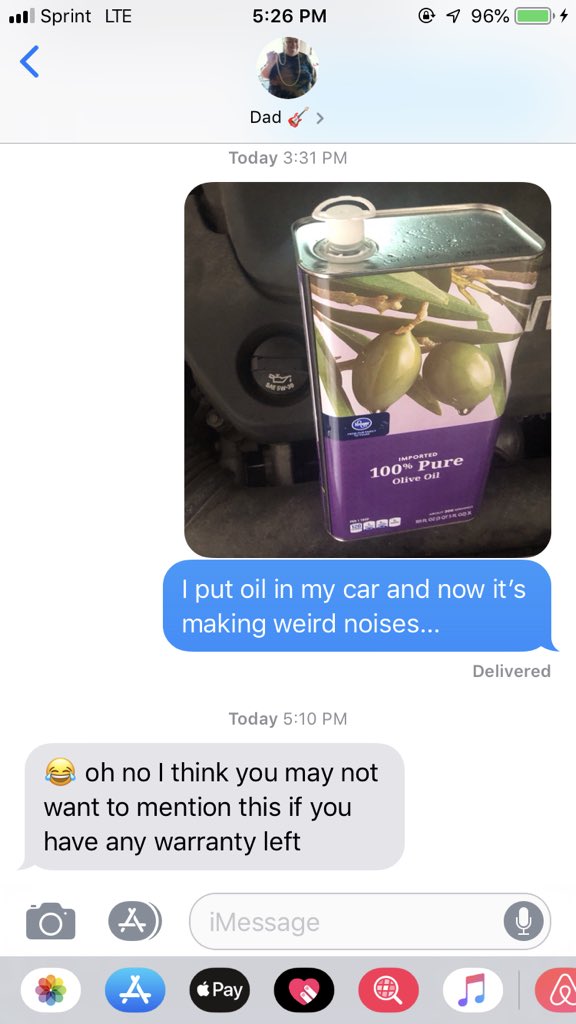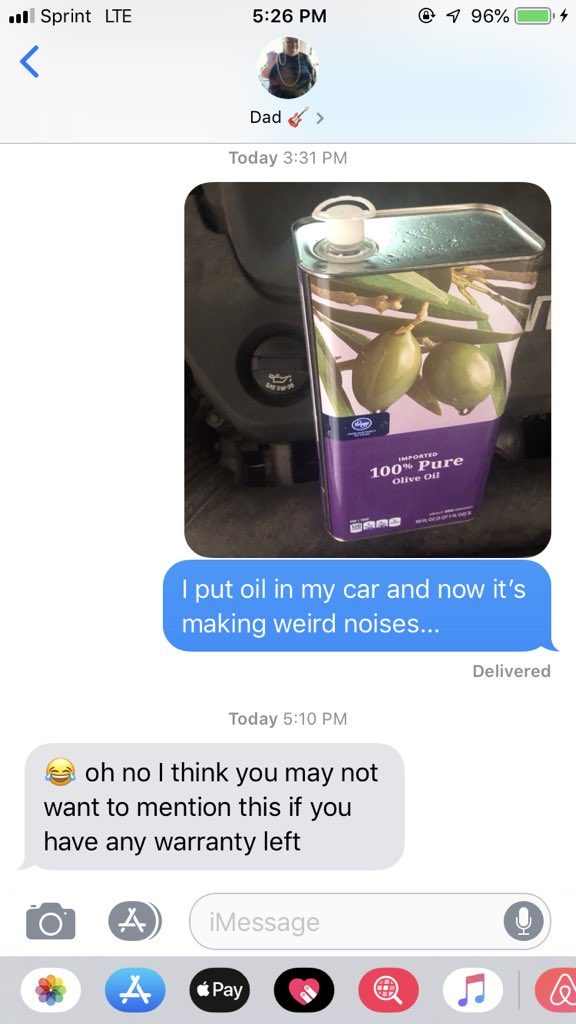 7. Some dads demanded to be told they were being pranked: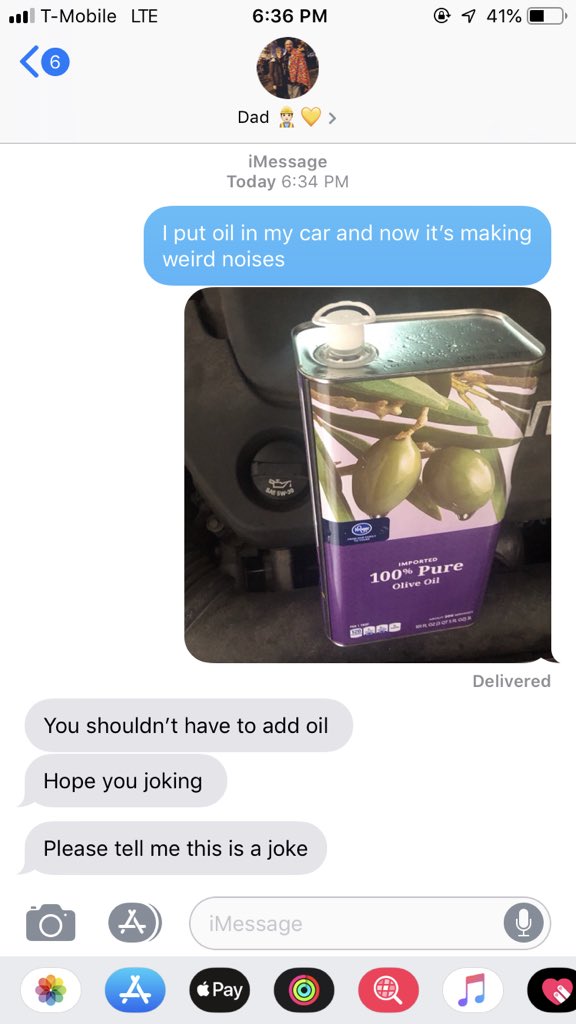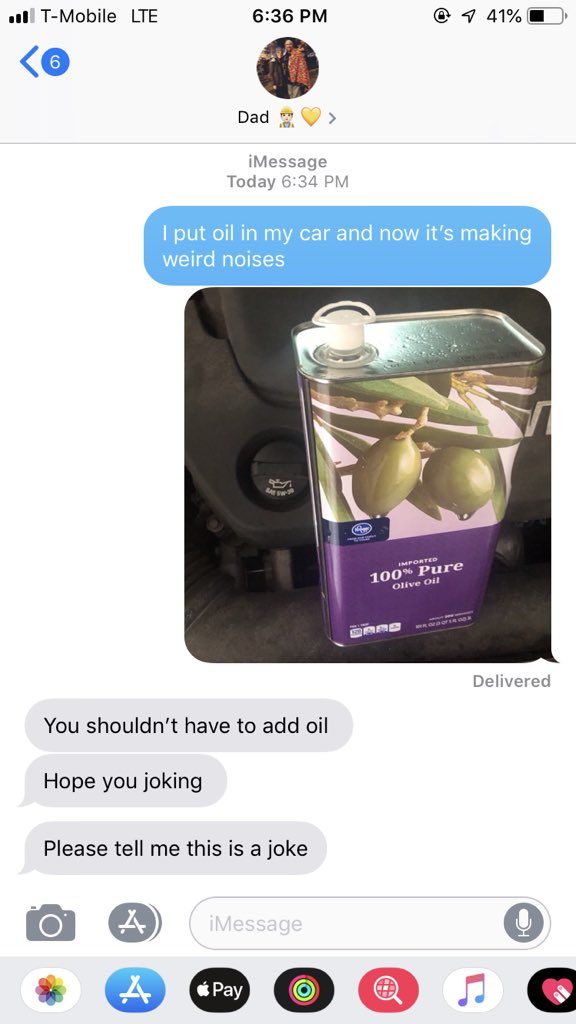 8.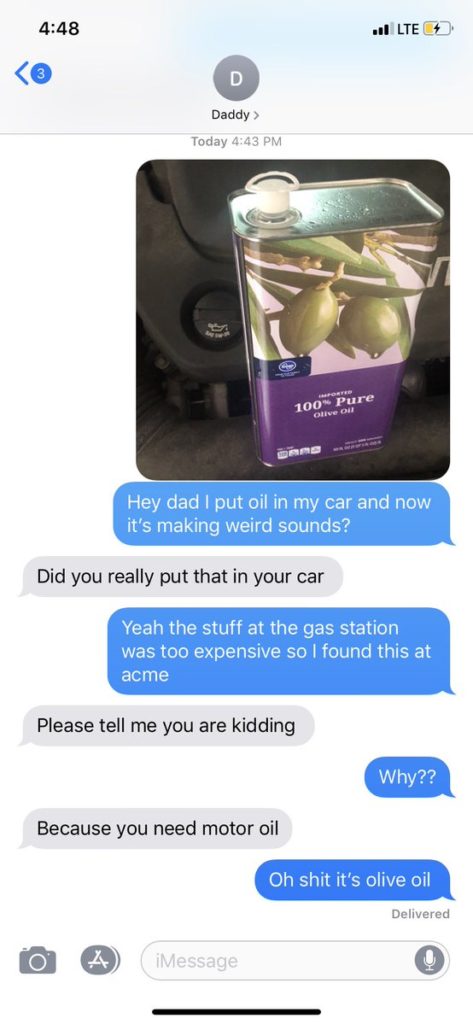 9.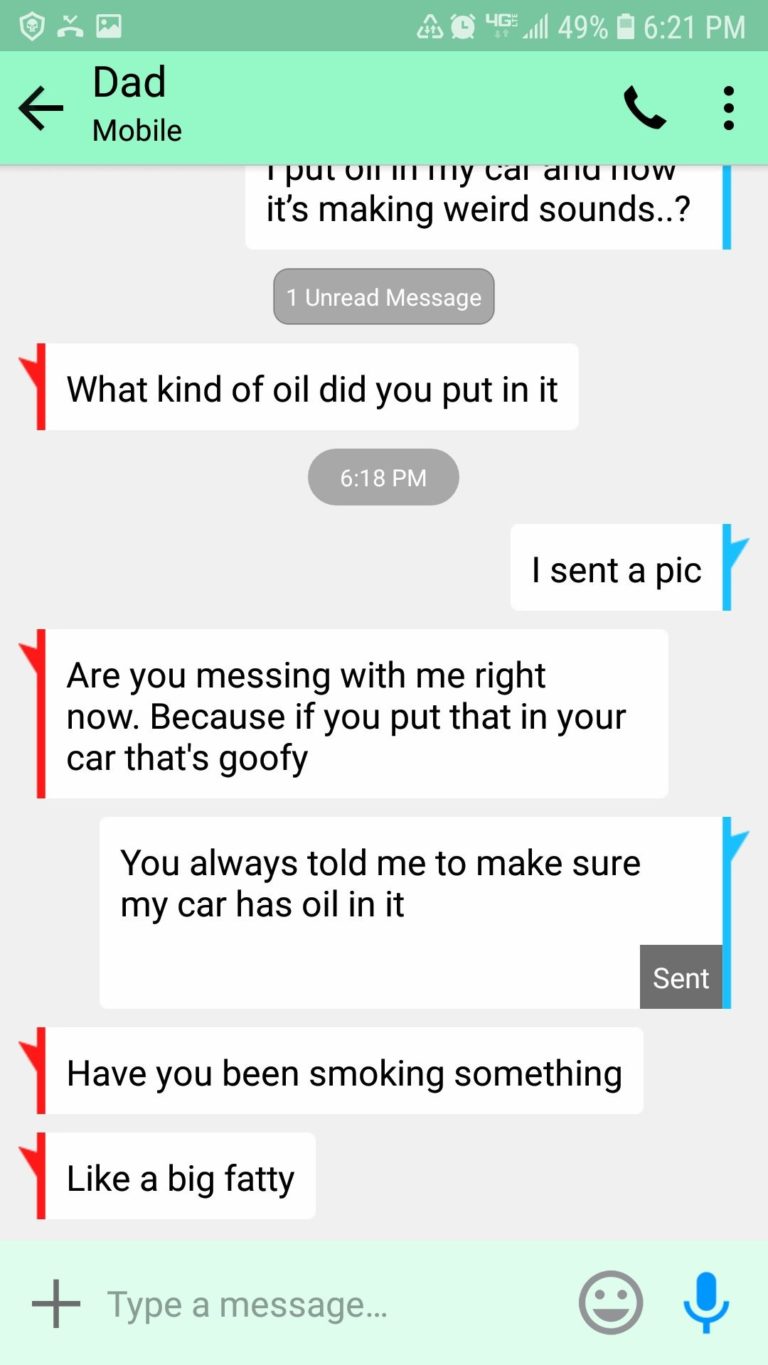 10. Others went full throttle on the dad jokes: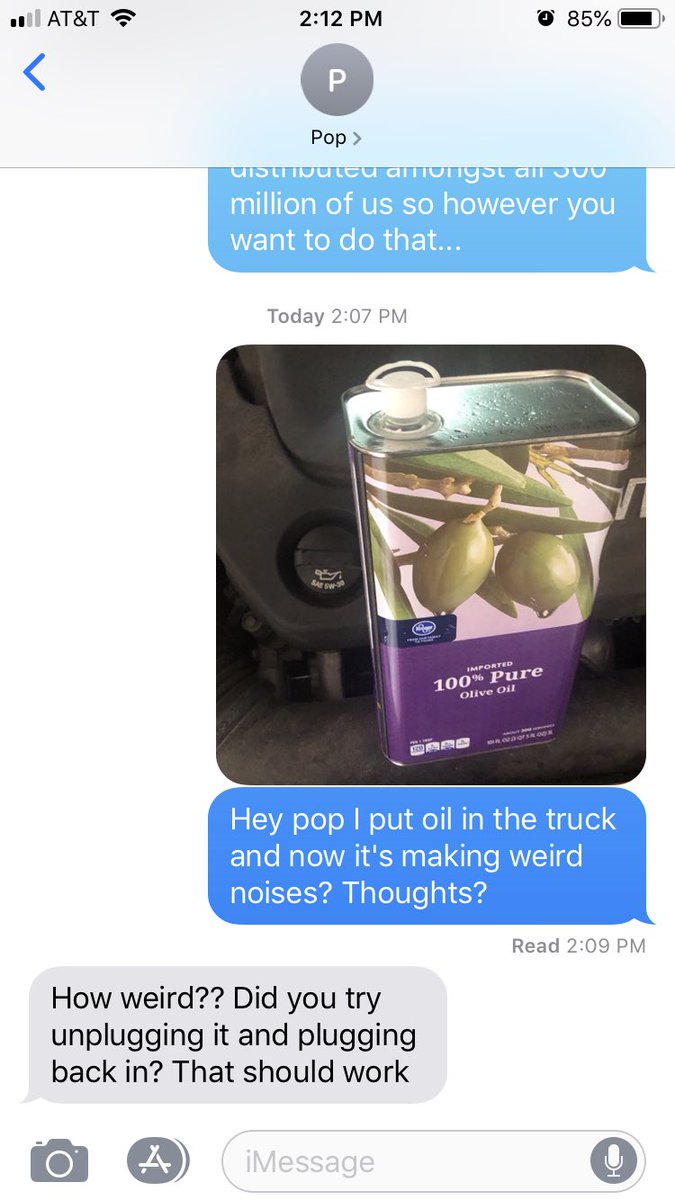 11.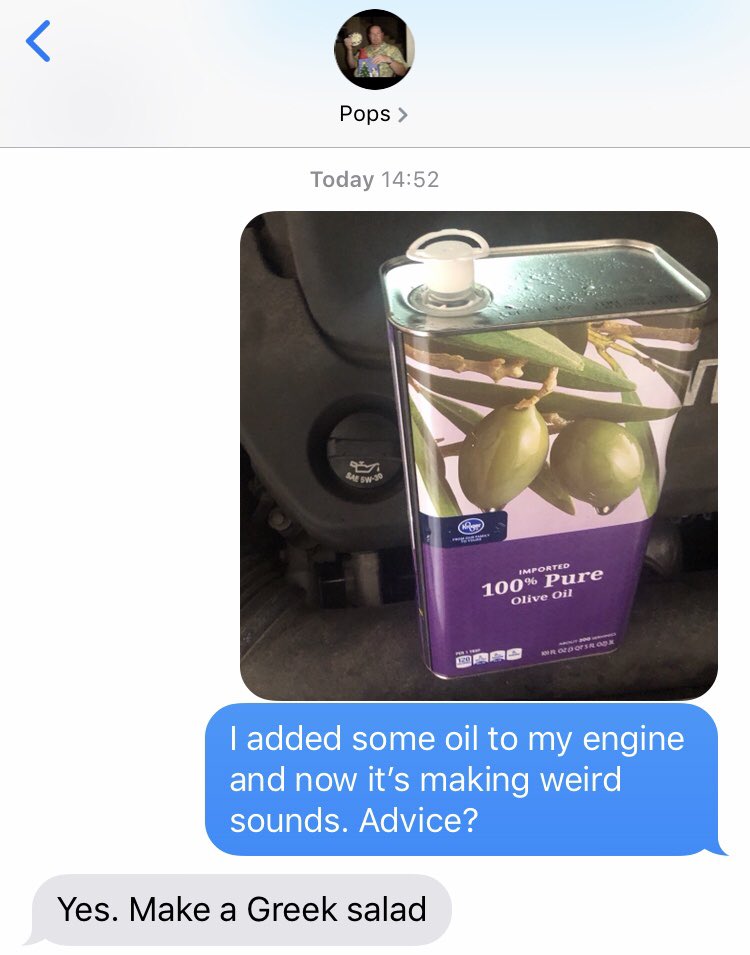 12.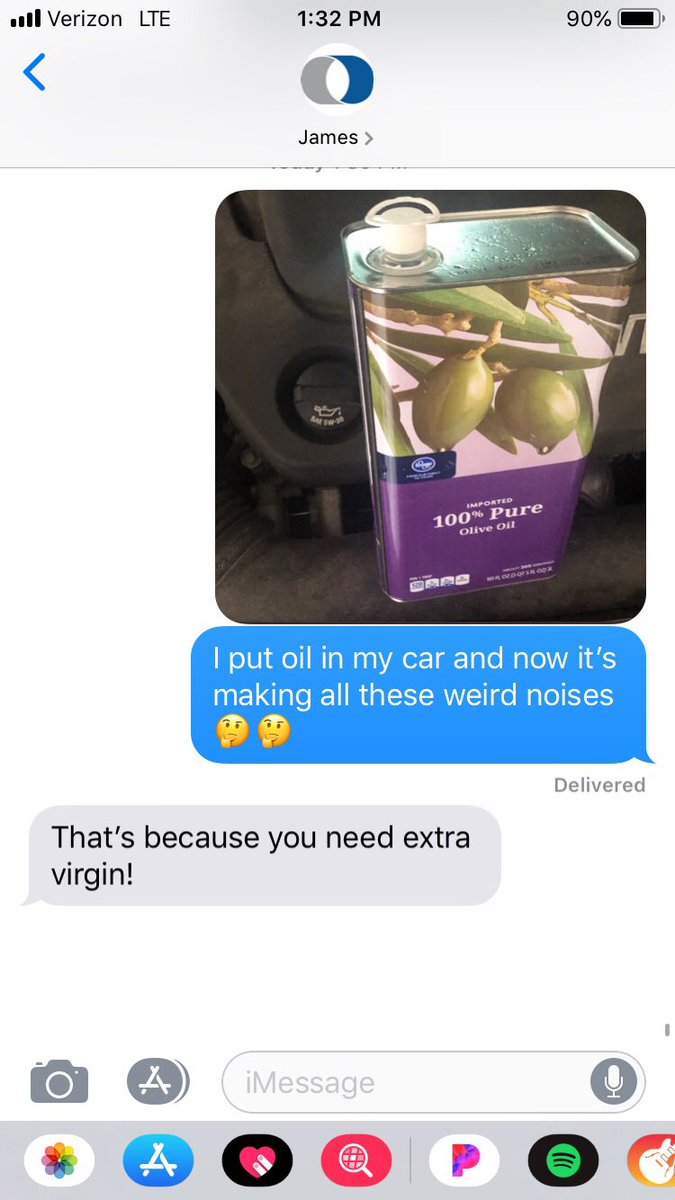 13. Dad jokes abounded: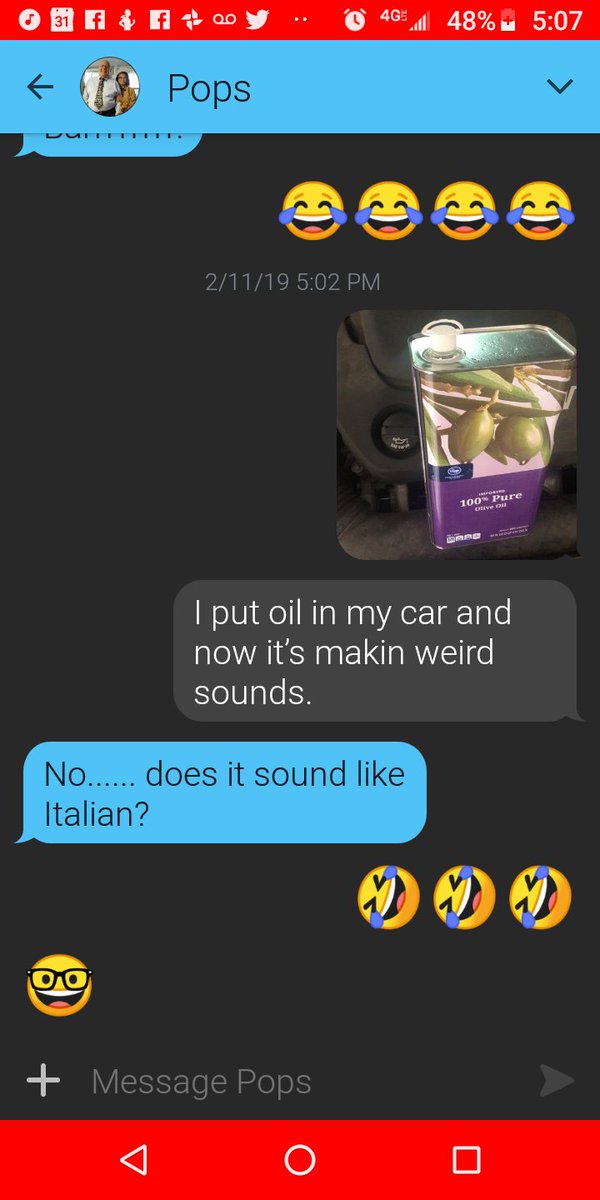 14.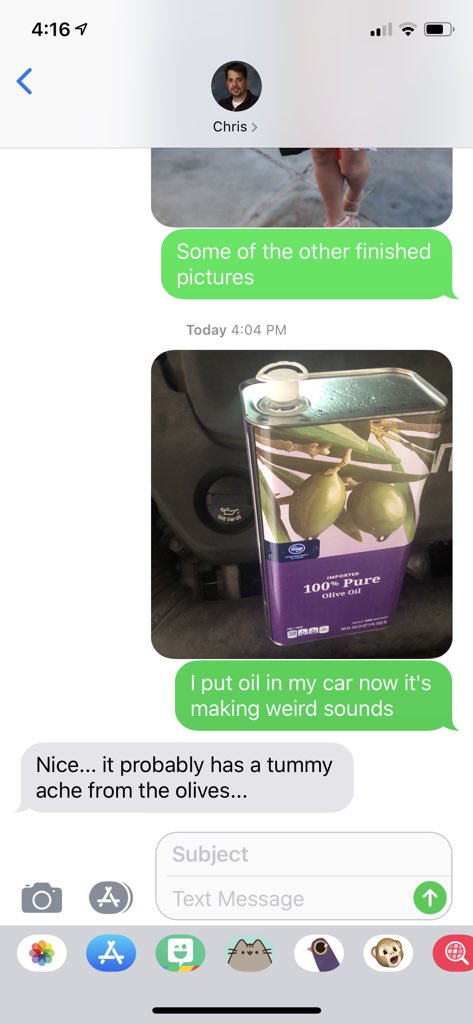 15.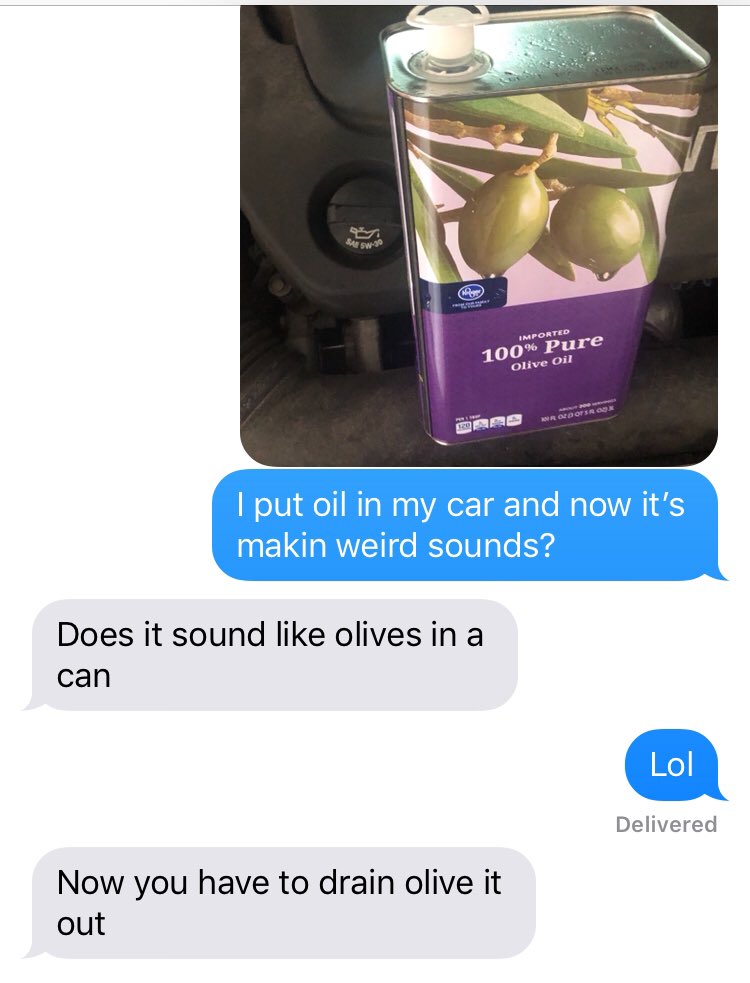 16. One dad replied simply with a horrified bitmoji: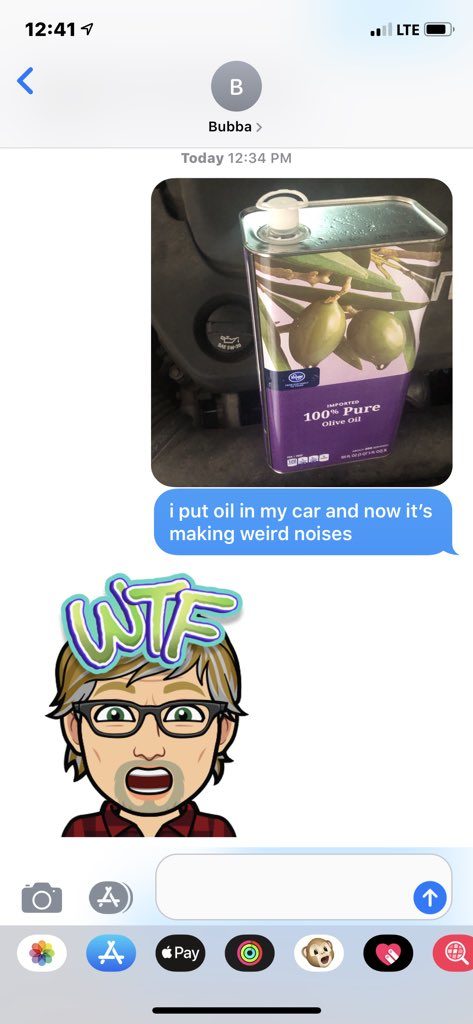 17. A lot of dads couldn't be fooled: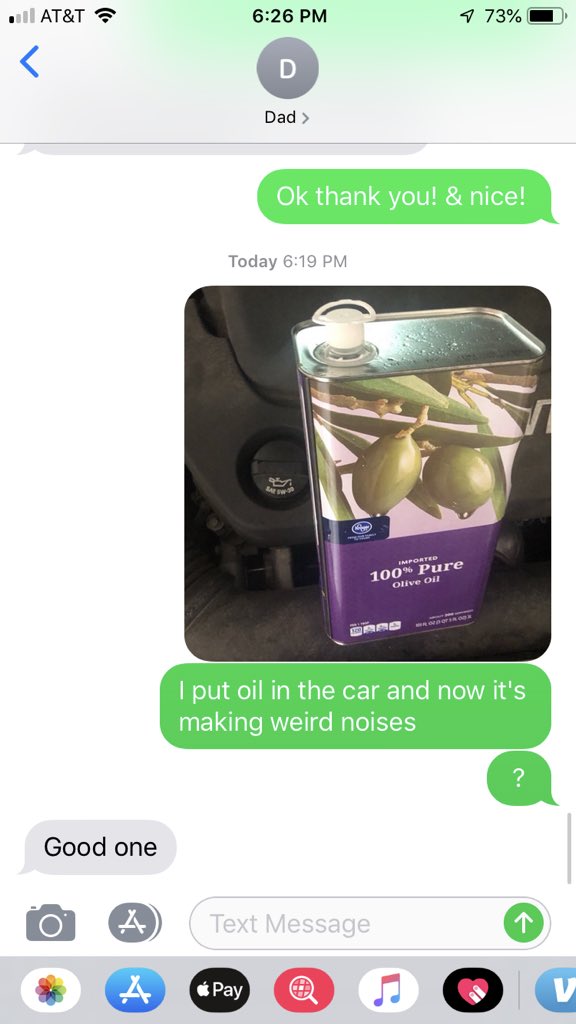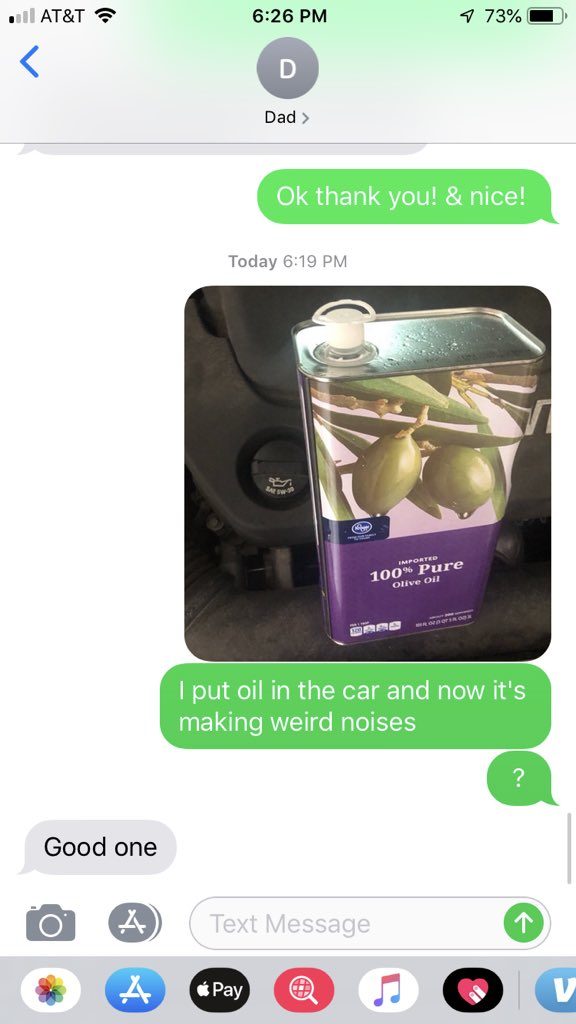 18.
19.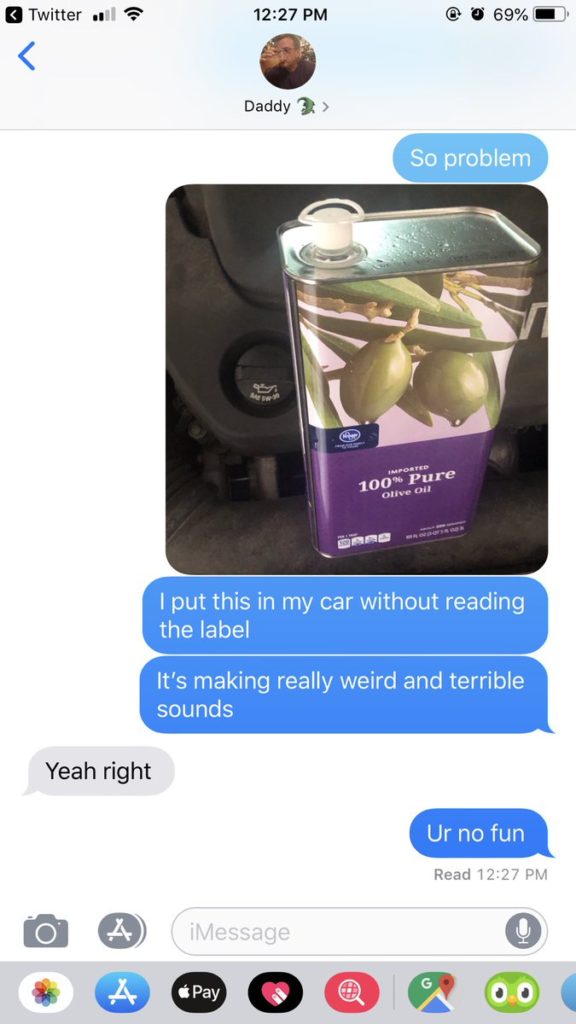 20. This dad gave a straightforward tip: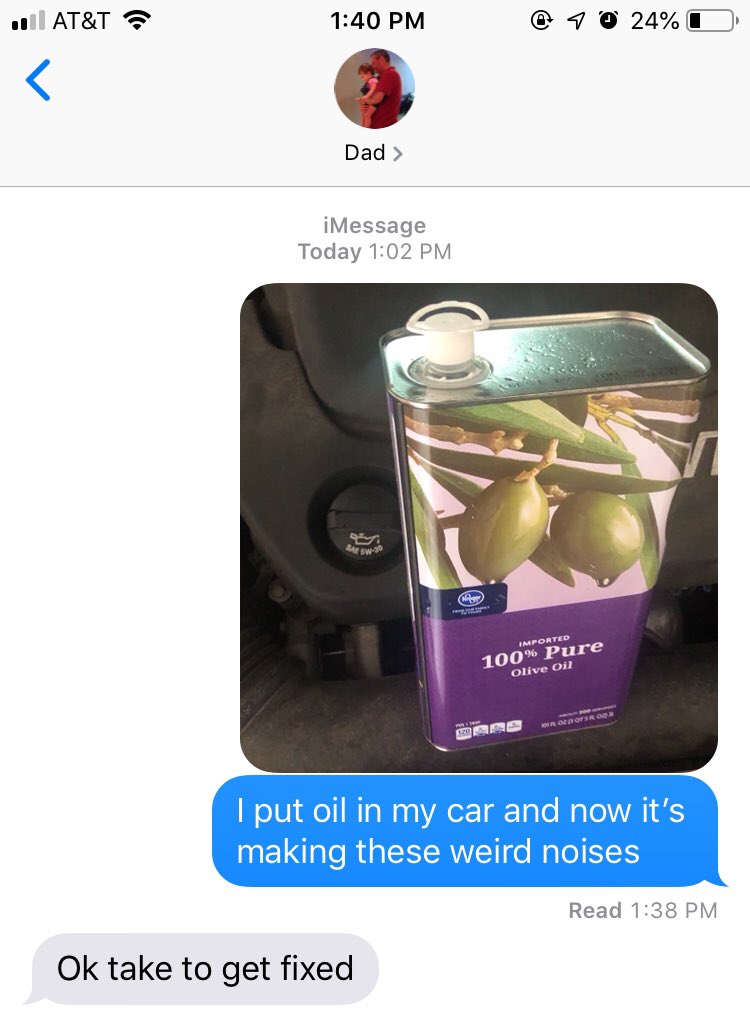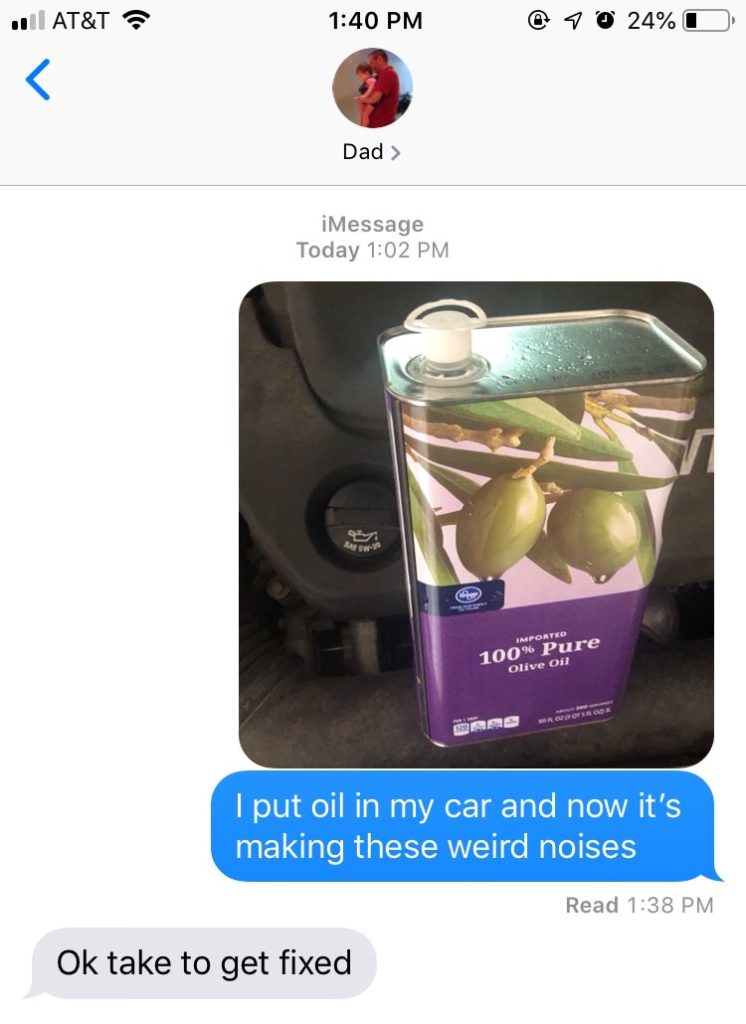 21. And this one saw the situation glass half full: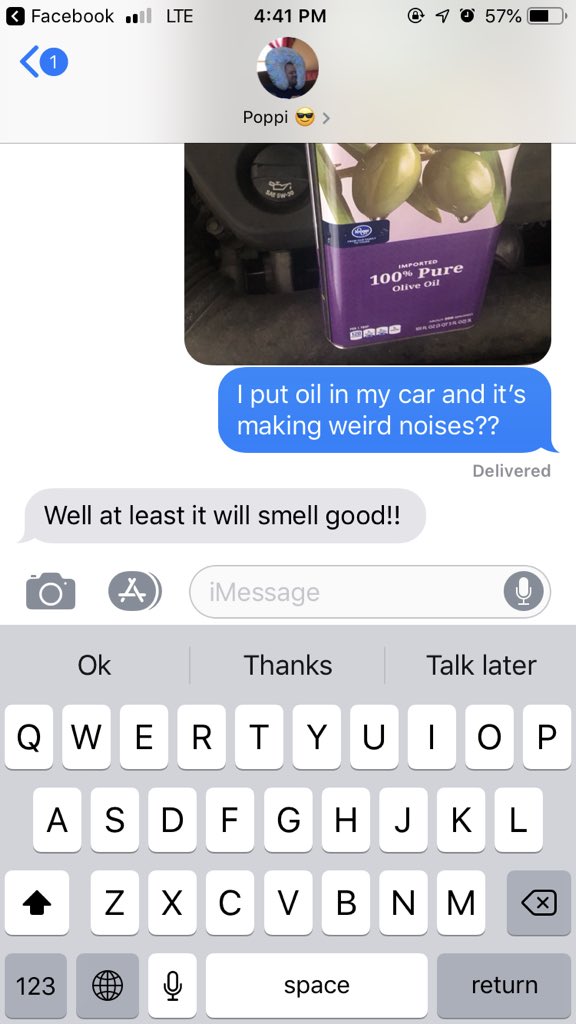 22. While these dads were completely unruffled: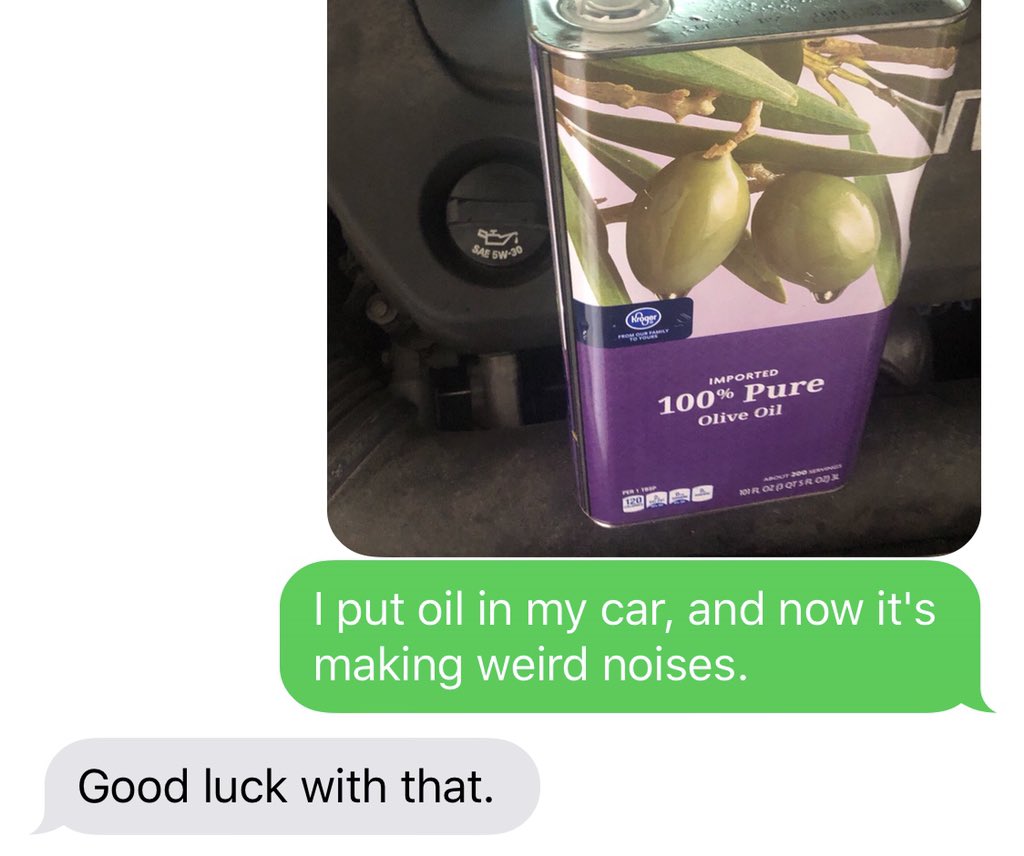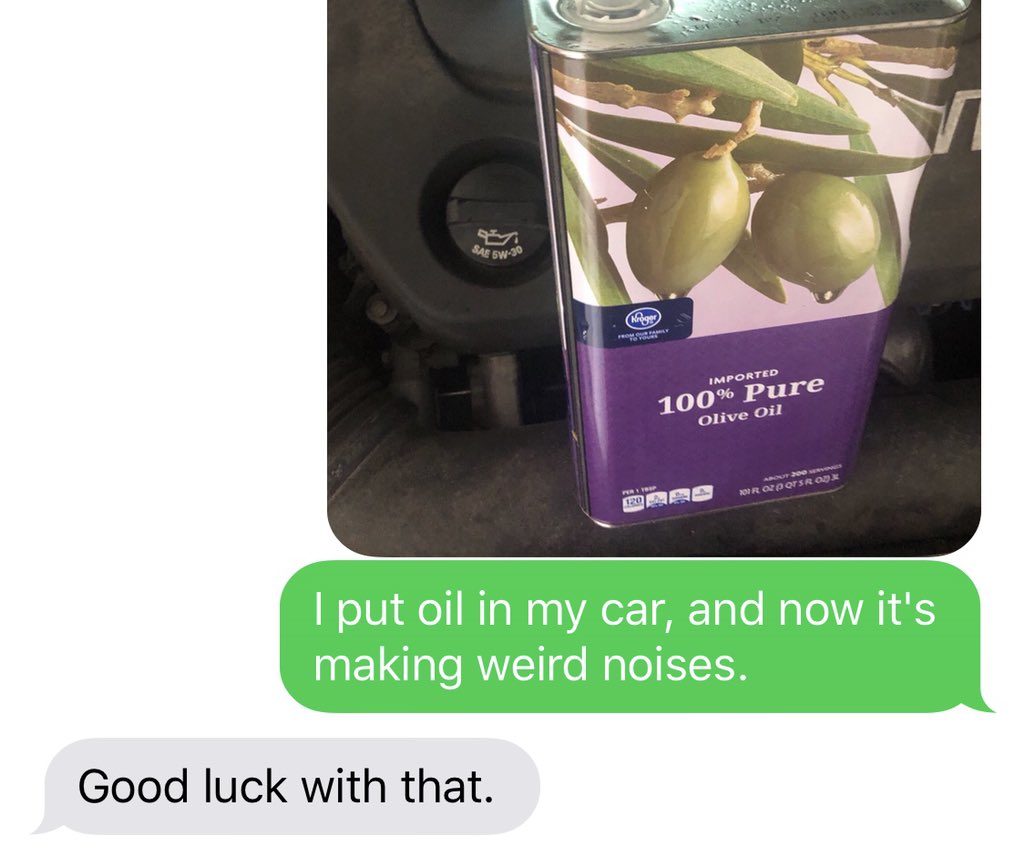 23.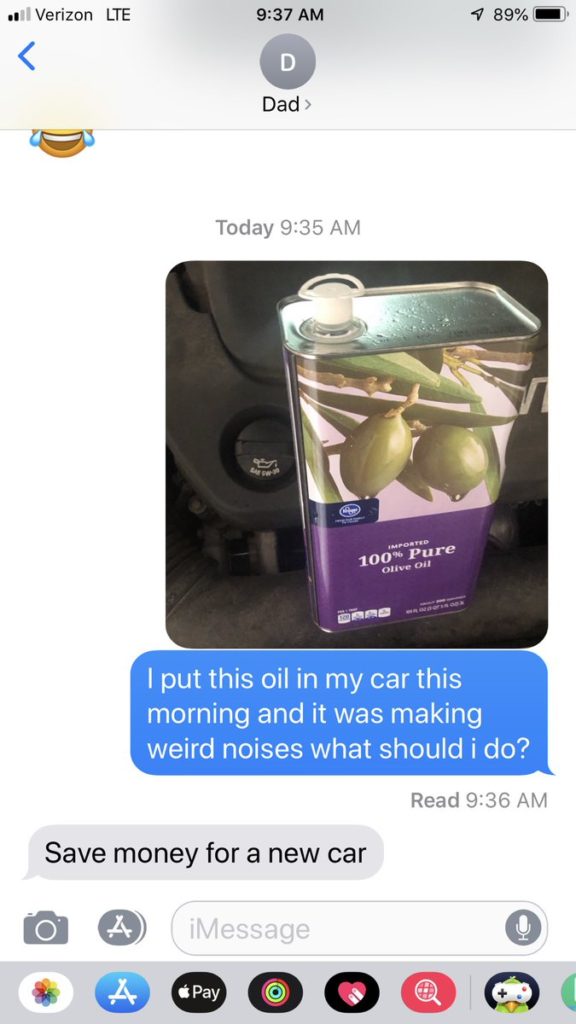 24. Can't kid a kidder.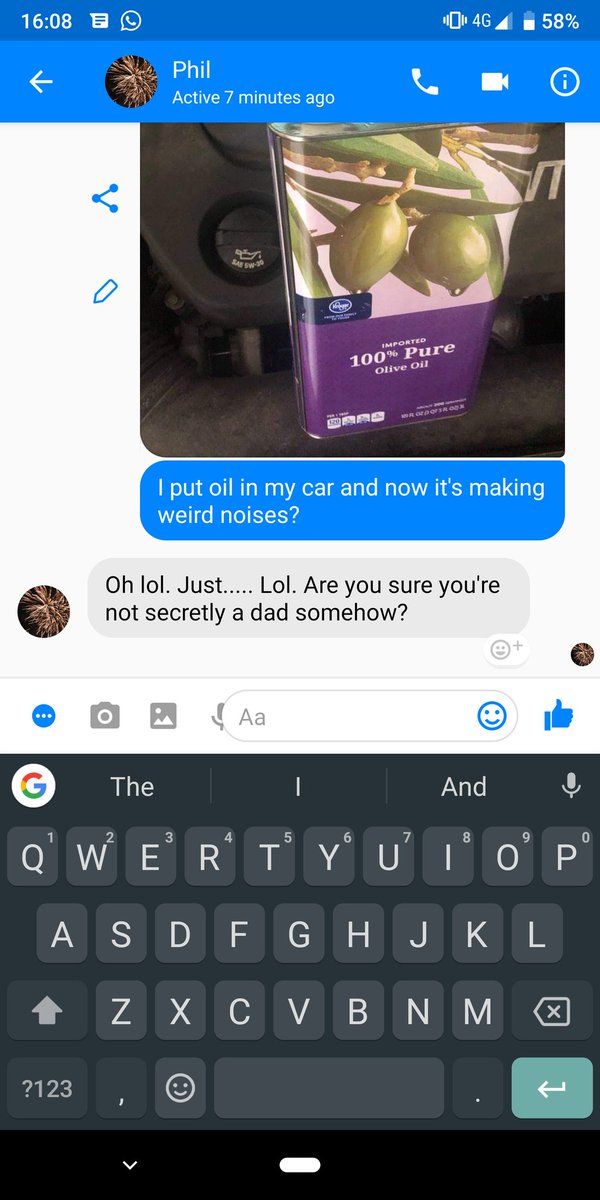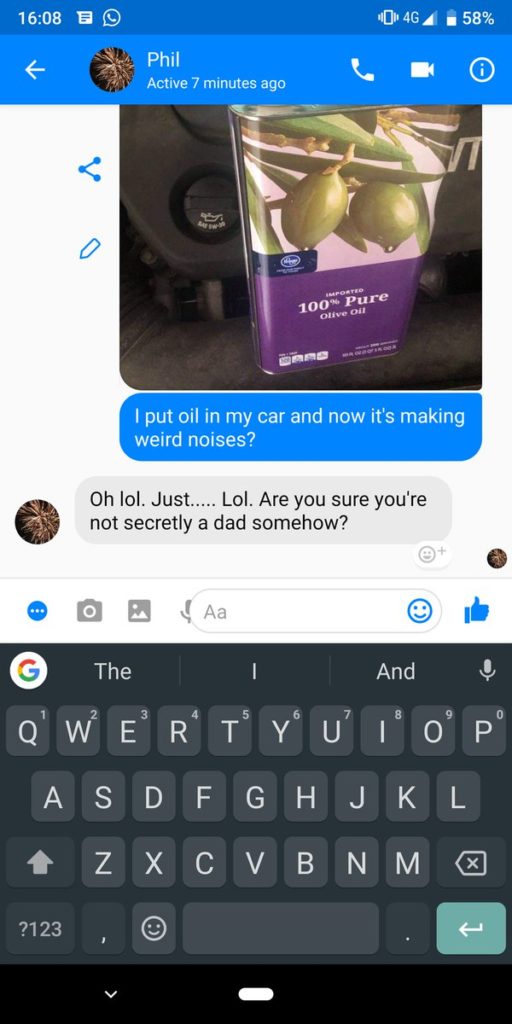 Read through the entire thread here.
h/t BuzzFeed