One thing you can say about the pandemic is that it's given people too much time to think. When you're in quarantine, there's not much to do except watch TV, read books, or listen to the howling demons in your own mind. This has led to some pretty crazy stuff appearing on every social media platform, but one of the funniest phenomenons might be Twitter threads dedicated to matching things together, like Chris Evans as hand sanitizer bottles. We're making too many connections at this point.
Twitter user @laurbarbq has taken this exercise to another level with a thread of The Onion headlines and scenes from Lord of the Rings.
onion headlines but make them lord of the rings: a thread pic.twitter.com/SIyDWPKtmi

— (@laurbarbq) May 4, 2020
Look, I'm not saying the connections are there. All the Onion headlines she chose fit perfectly with the scenes from Lord of the Rings that she set them to. I'm just saying that these are not things we would ever think about under normal circumstances. Because why? Why not.
1.
2.
3.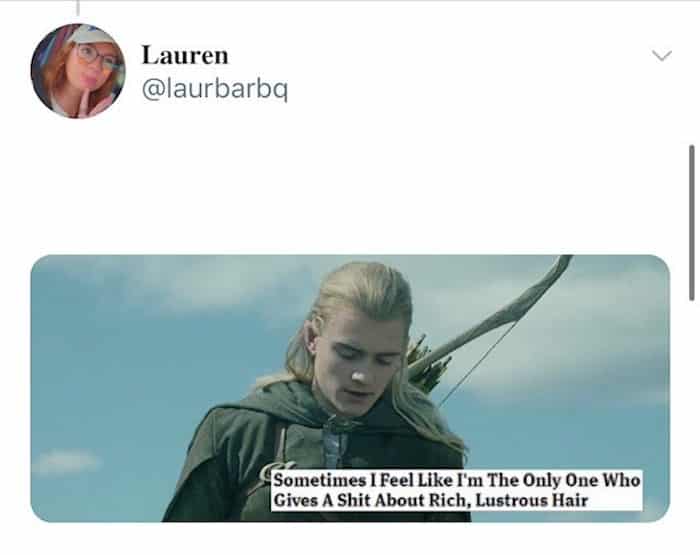 4.
5.
6.
7.
8.
9.
10.