It seems like not too long ago I'd judge someone if I heard they met their significant other on a dating app.
Now it's almost mind-boggling when you hear about a couple meeting organically out in the wild. Which is crazy considering the number of awful profile you come across on these apps. I mean, I was on Tinder for about a week before I decided it would be better to just join the Night's Watch.
It's not all bad though. For every 100 horrible people you swipe into the ether, there's at least one nugget of gold. A person who actually seems clever, funny, and cute.
This is almost enough to give you hope until they don't match with you and you switch back to looking at cat adoption websites.
35. Dark? Yes. But it's funny because it's true.
34. I see what you did there, Mat.
33. Sweet Melissa.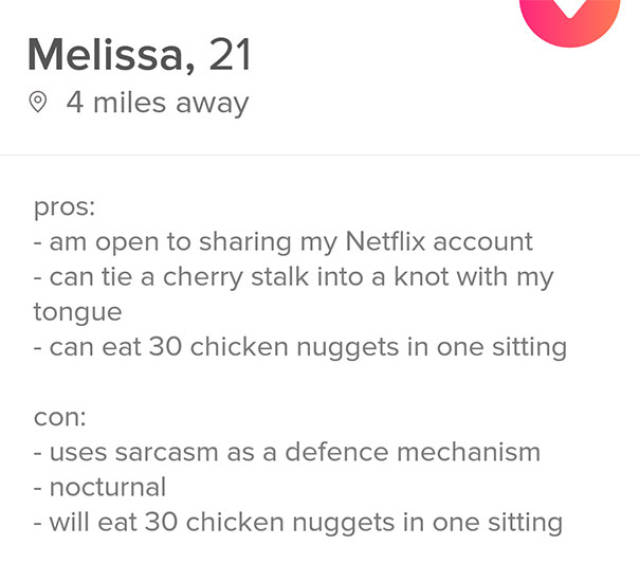 32. Either that or if your last name was Tube.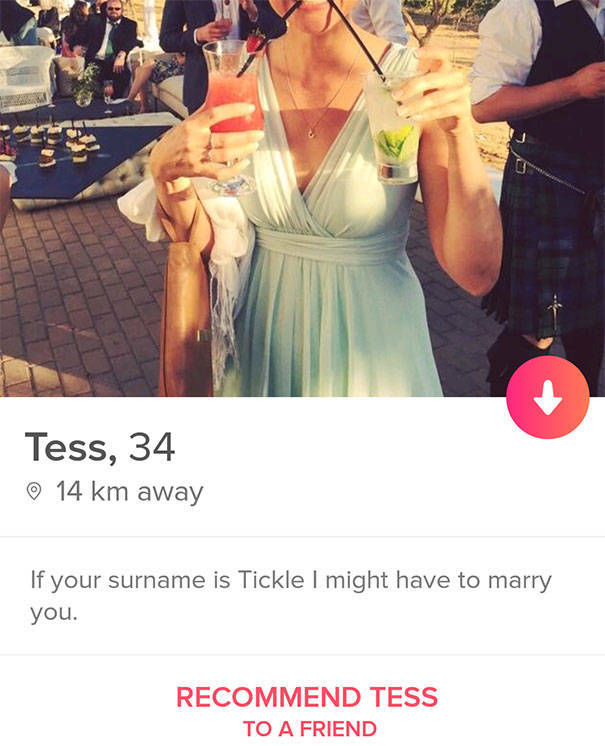 31. I wonder how many hours went into this?

30.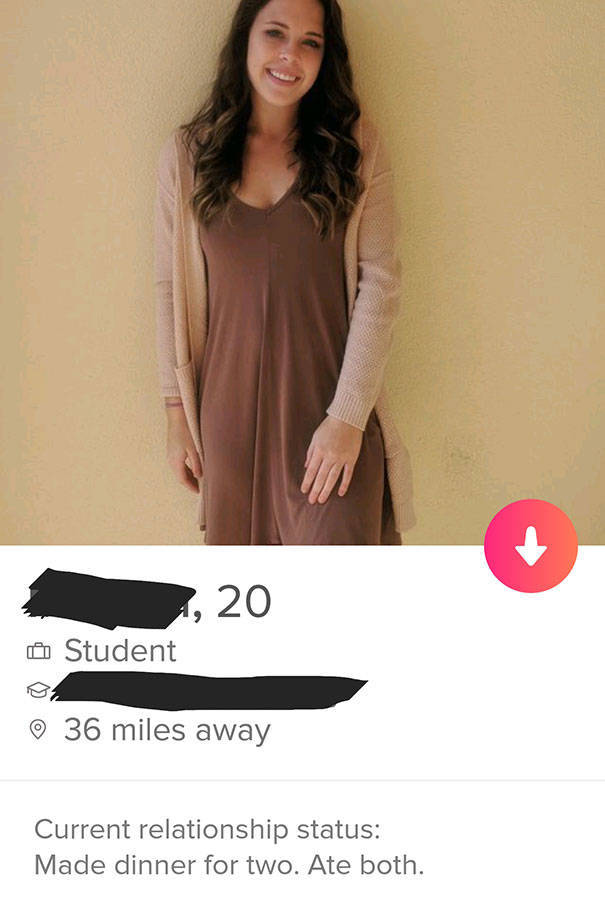 29.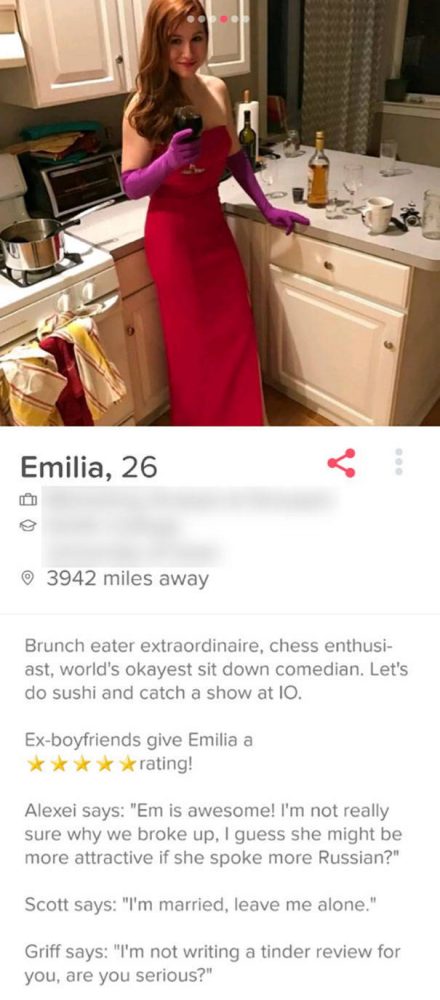 28.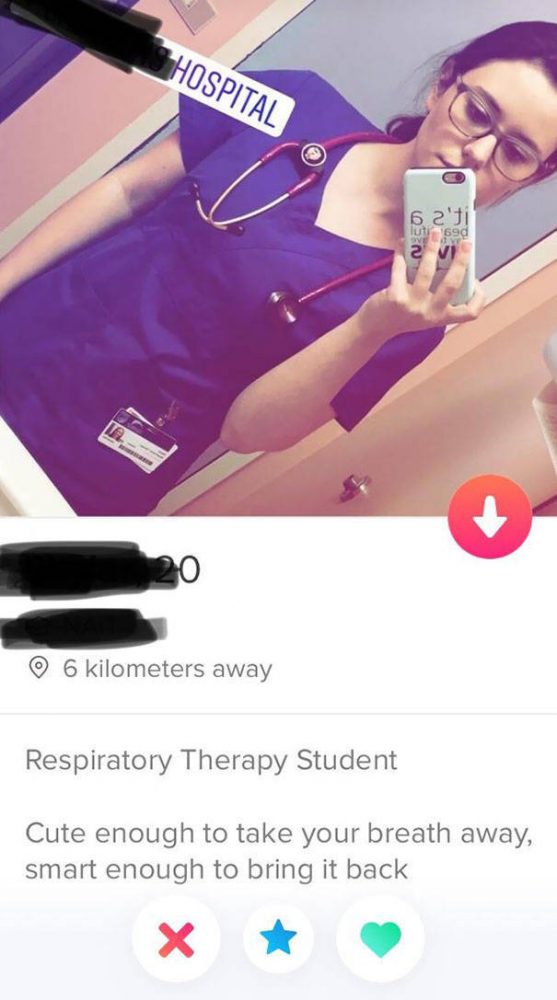 27.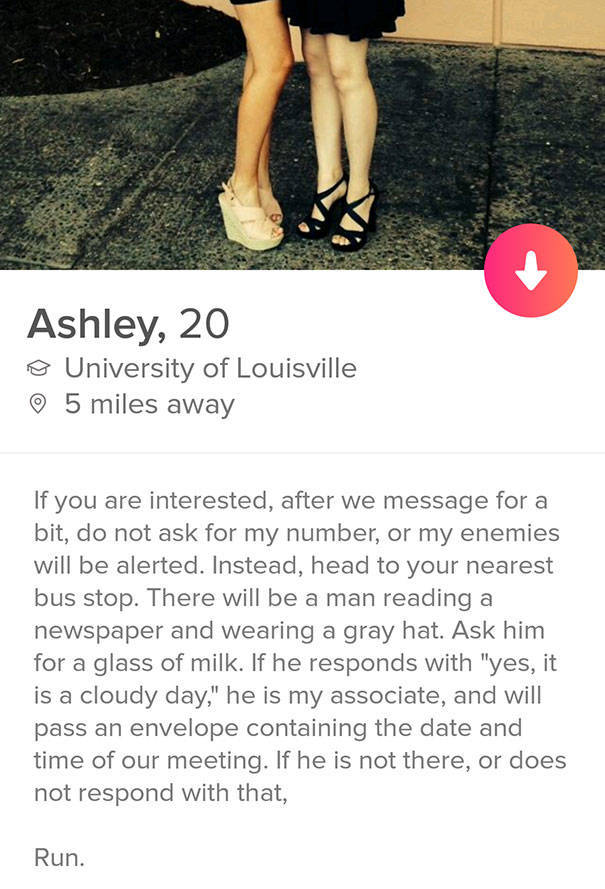 26.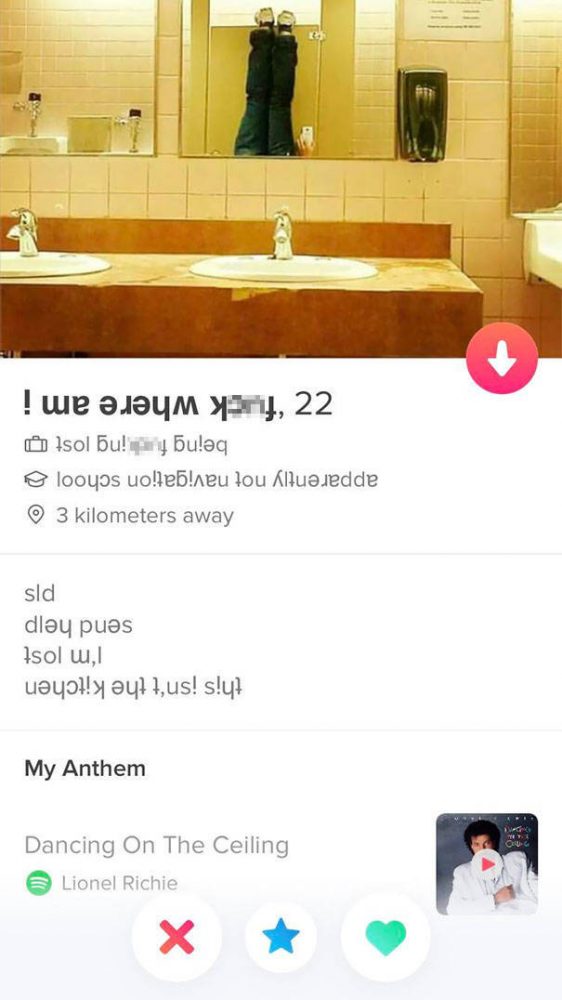 25.
24.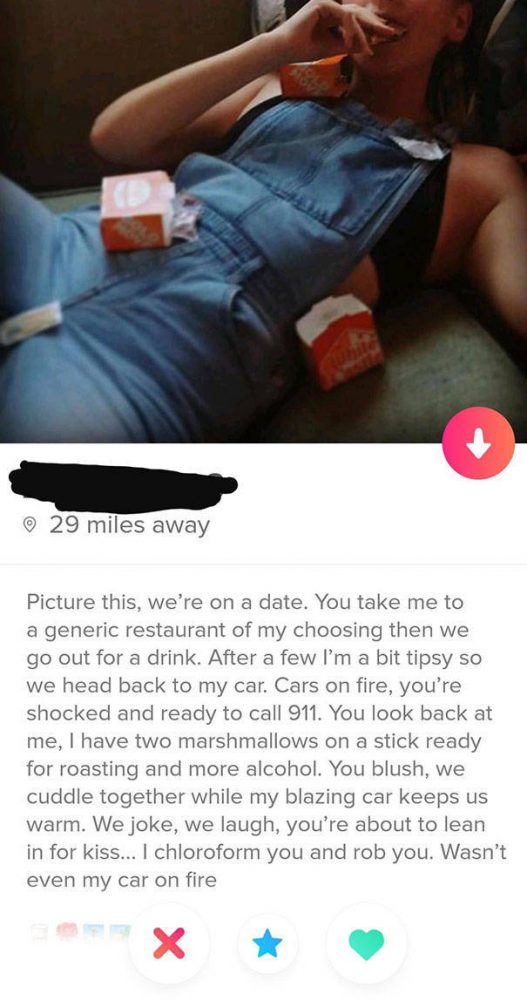 23.
22.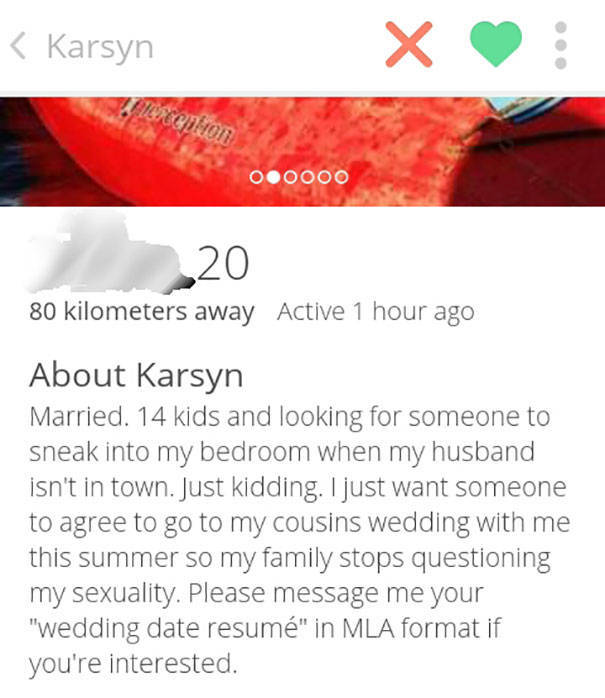 21.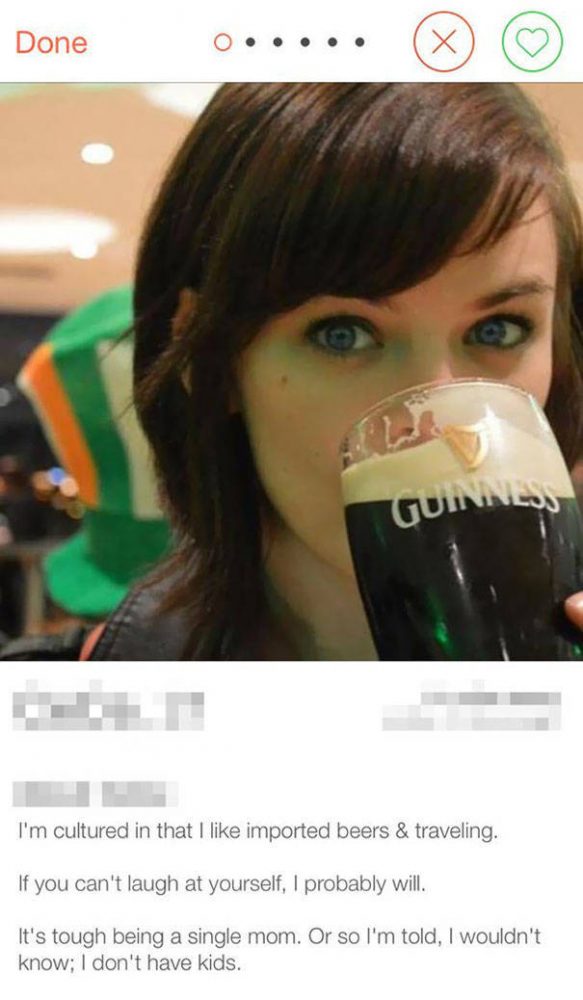 20.