It's pretty common for family's to get together and discuss getting a pet at some point. Often times, the matter is brought up in the form of begging by young children. Before that happens, however, the parents tend to make sure that the kids verbally agree to take care of the pet, which they always do. But it doesn't always work out that way once the animal joins the family, does . And this particular reluctant father knew that, so he drew up a dog contract for his entire family to sign before they even proceeded to even look for a dog. It was quite a wise decision for the dad, who has pretty much hilariously ensured that the majority of the responsibility falls on the children. Here's the masterpiece he created: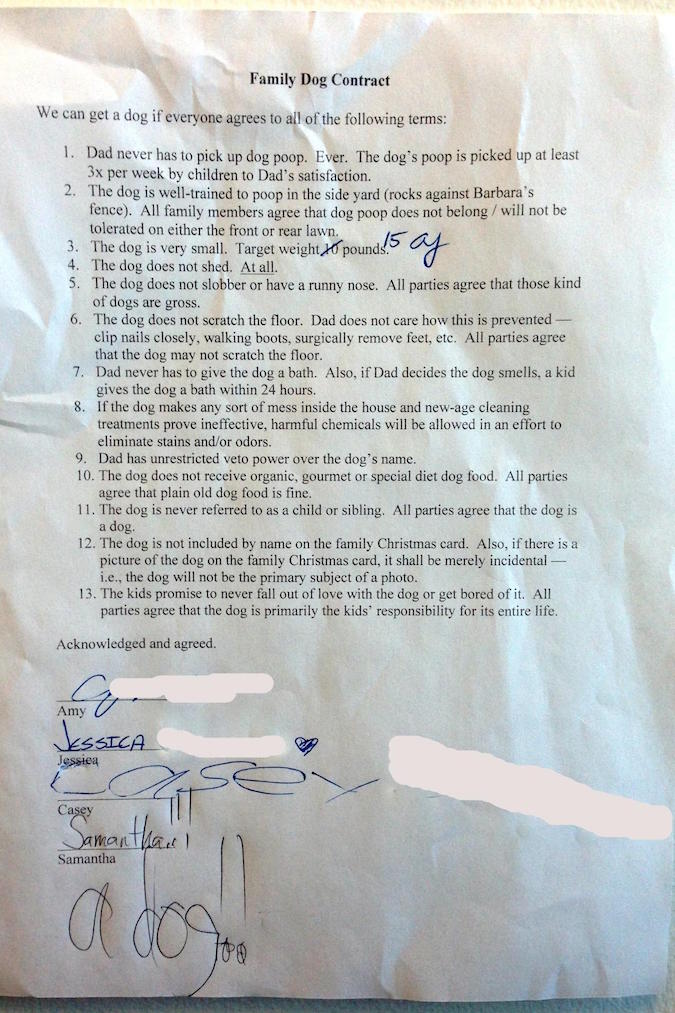 And there is quite the happy ending to this story according to the reluctant father himself:
"Two weeks after contract was signed, we got a ~three year old white fluffy mutt from a shelter that weighs 15 lbs., was already housetrained and doesn't shed or drool. We named him Kershaw (veto power not exercised). It's been two years, and the kids (now ages 12, 13 and 15) have been pretty good about doing everything. Kershaw eats dry dog food from Trader Joe's, and so far hasn't created any indoor messes that have required the use of harmful cleaning chemicals. Everyone (including Dad) adores the dog, which has been a fantastic addition to (though not member of) our family."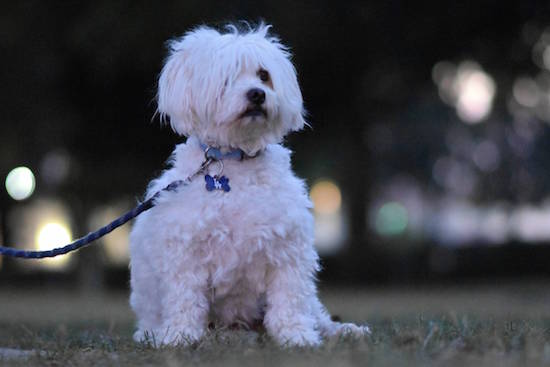 (via rjohnstone13, h/t Mashable)
While we're on the subject of dogs, I'd like to play a little game. Can You Find The Sly Dog Hiding In These Cabin Photos?