You've probably met someone who considers themselves to be the smartest person alive. You know the type—sneers at pop culture they "don't get," constantly talks about their test scores, always steers conversations to obscure things they know about or derails it altogether with random facts. Above all they want you to know they are very, very smart, even when they are very, very not.
The subreddit r/IAmVerySmart exists to catalog the most hilarious examples of these ubernerds in the wild, here are some of the funniest.
---
1. Something tells me he'll be living by himself for a while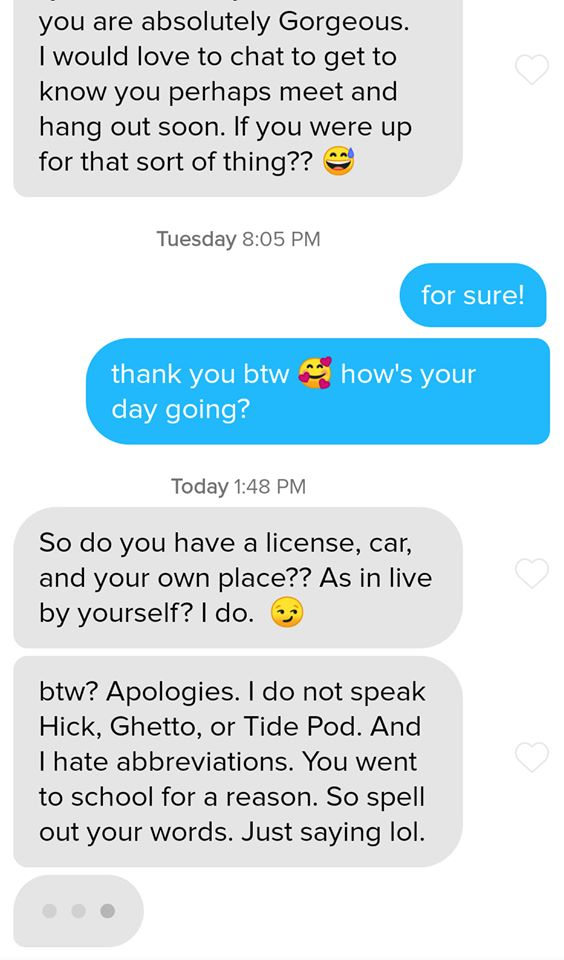 2. Got 'em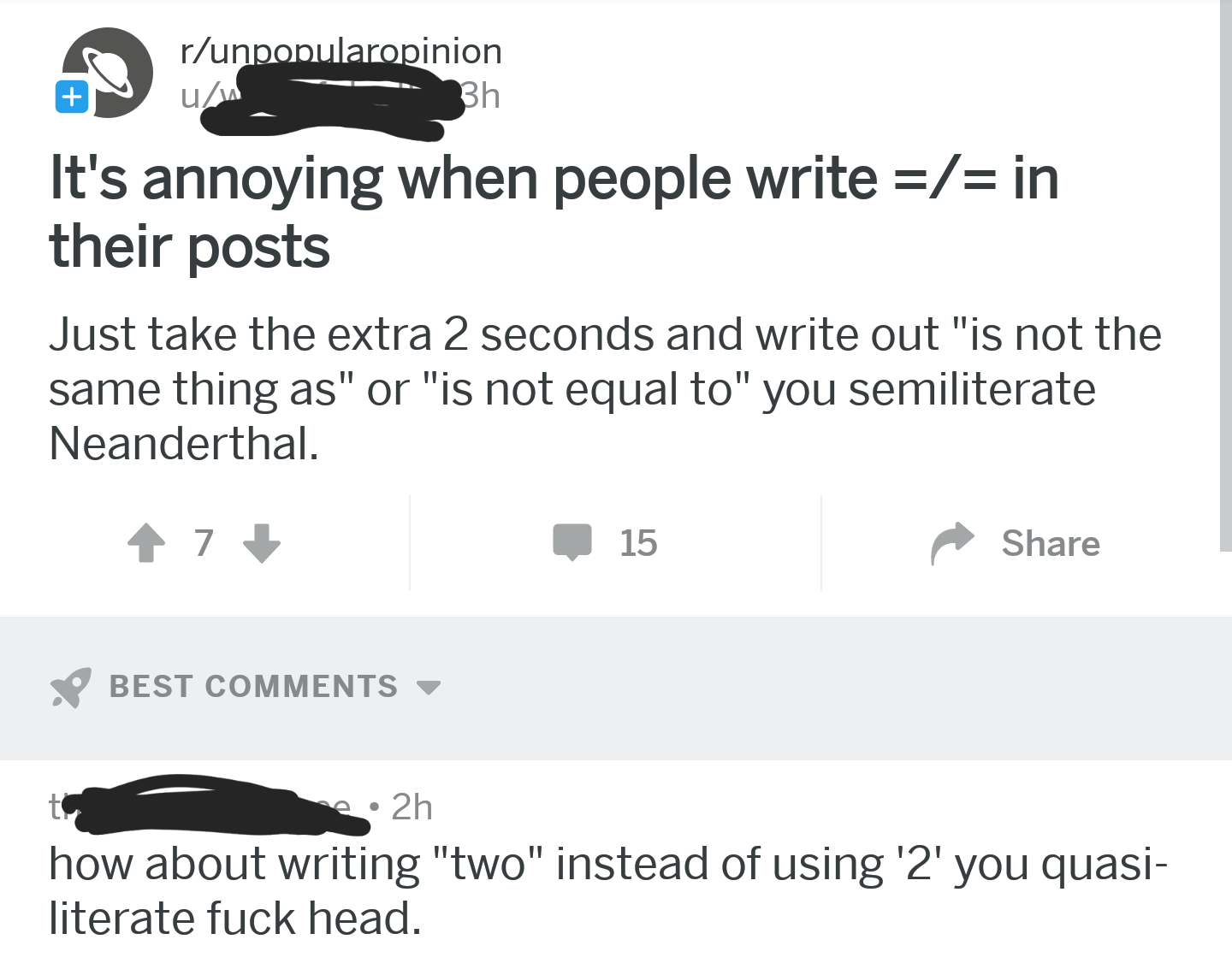 3. Nerd rage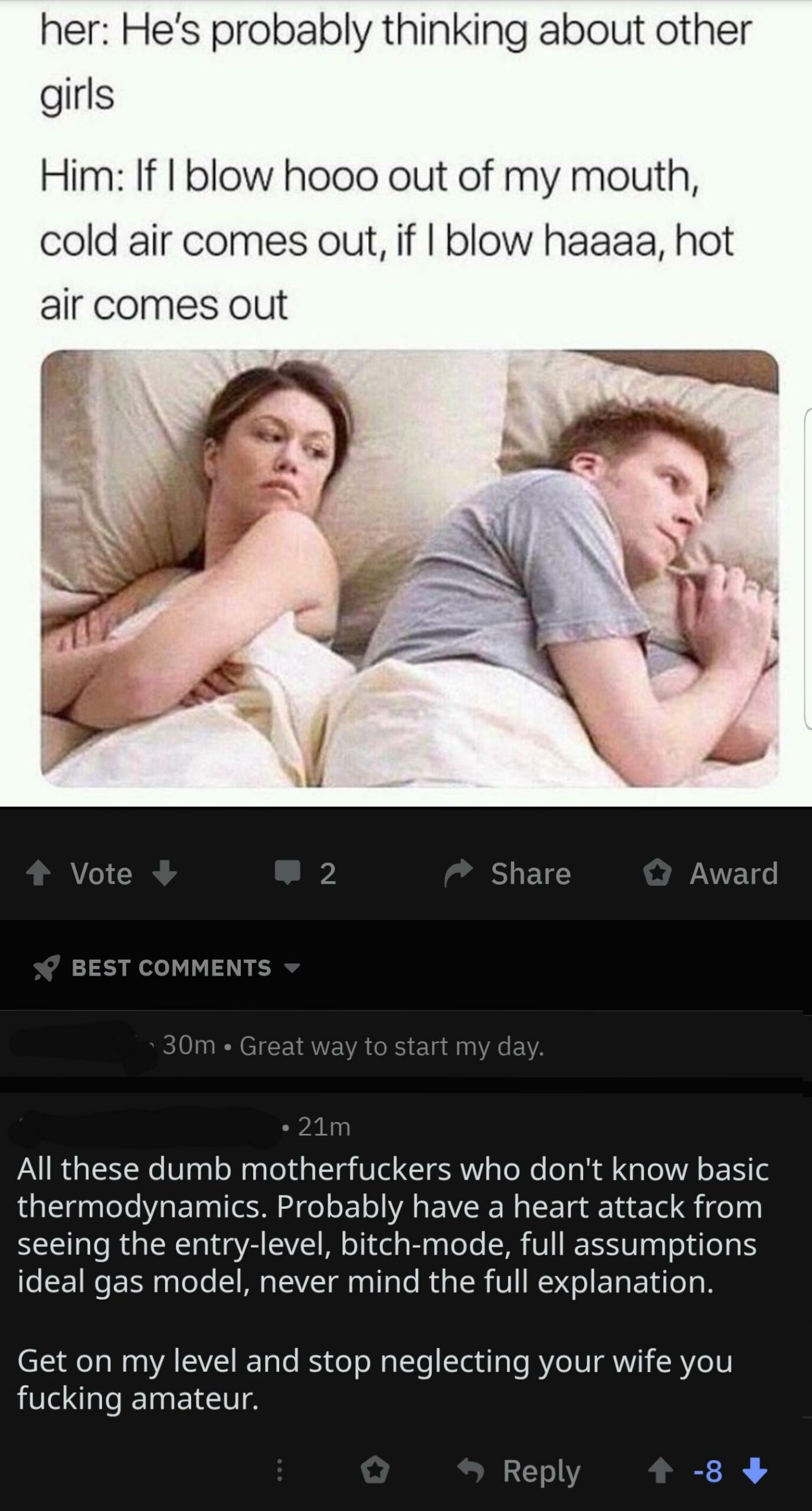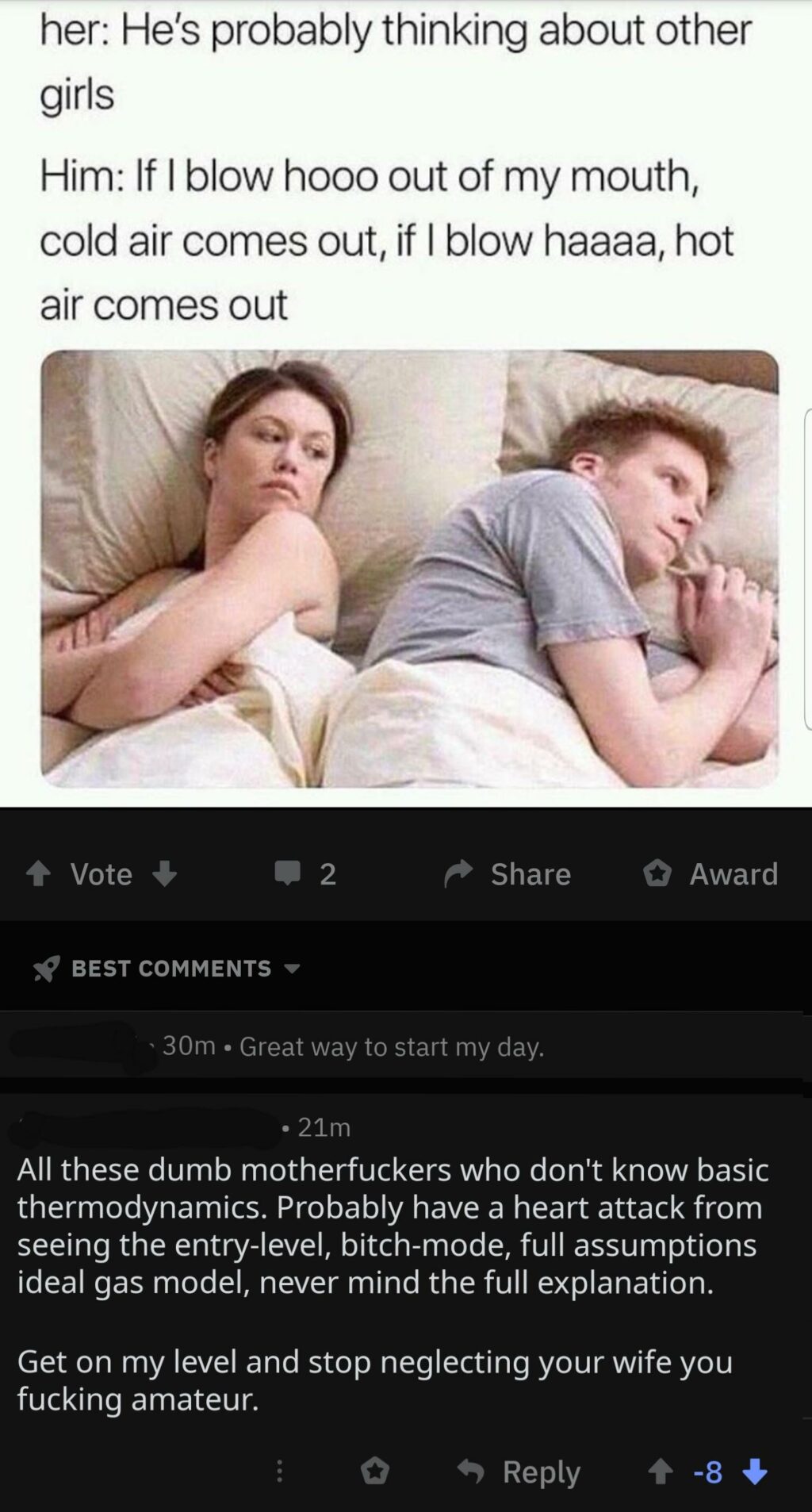 4. Let us know how it turn out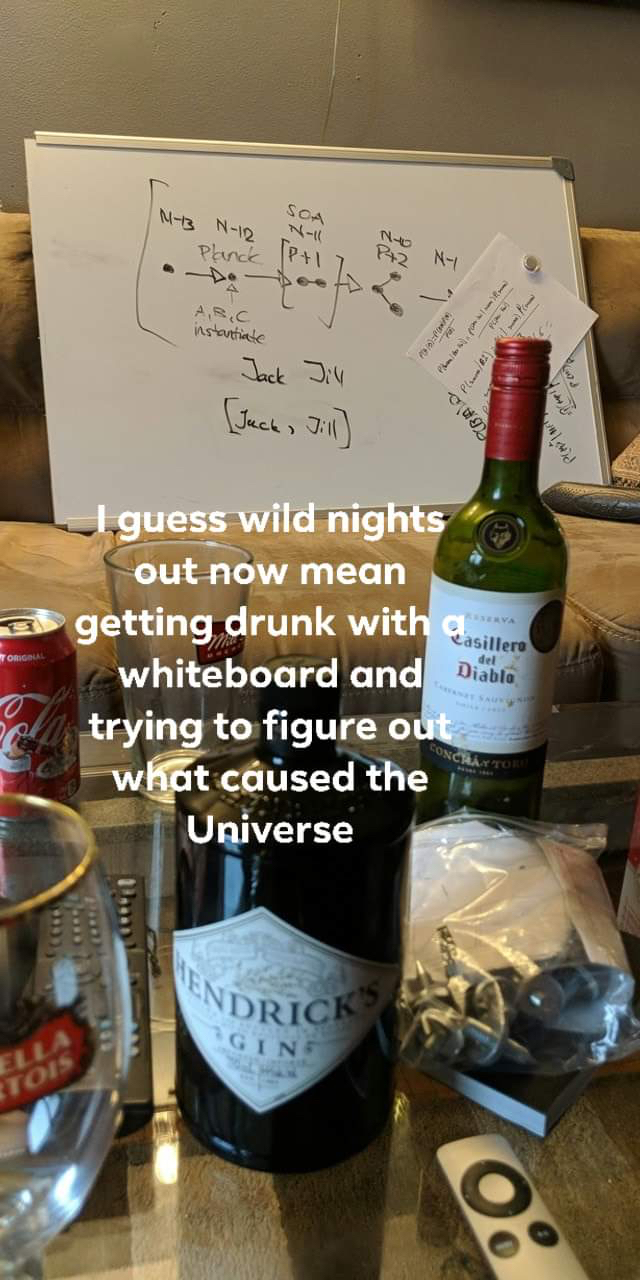 5. Love when people explain jokes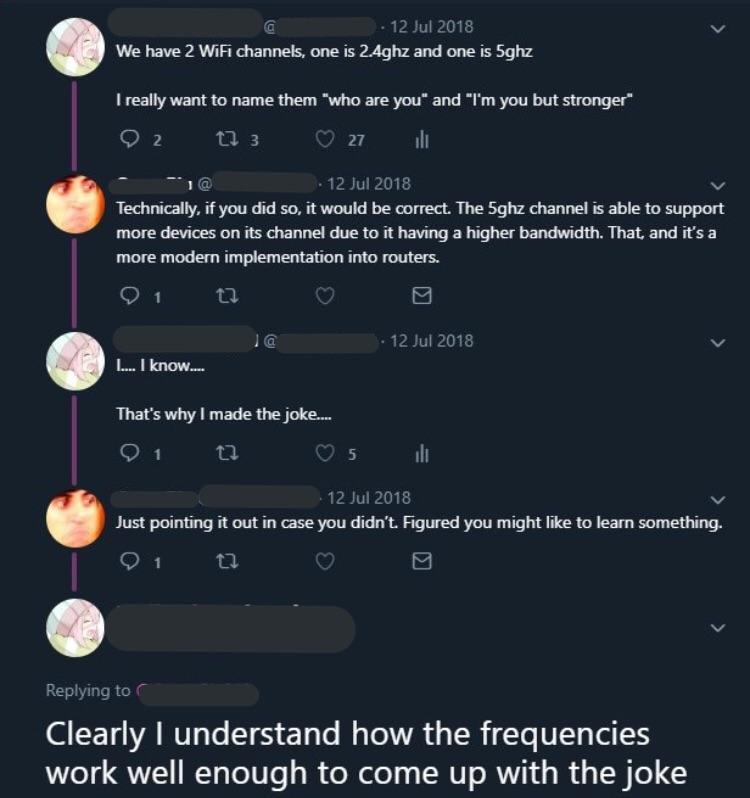 6. Wow, congrats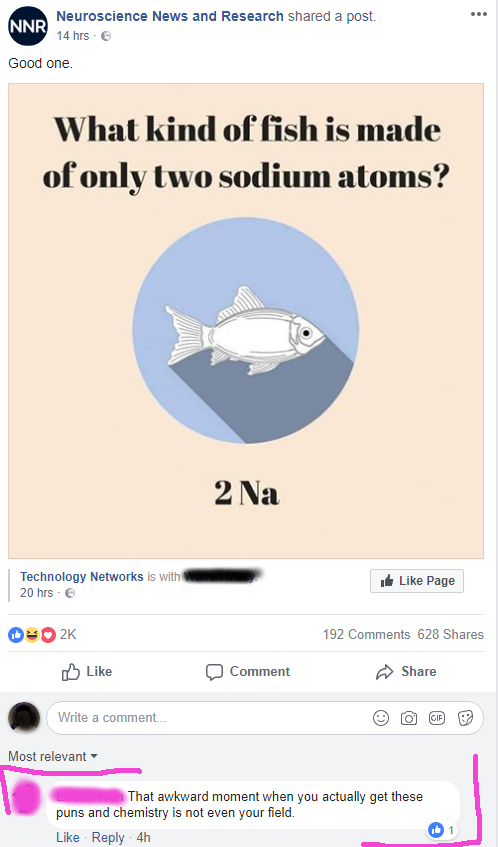 7. LOL owned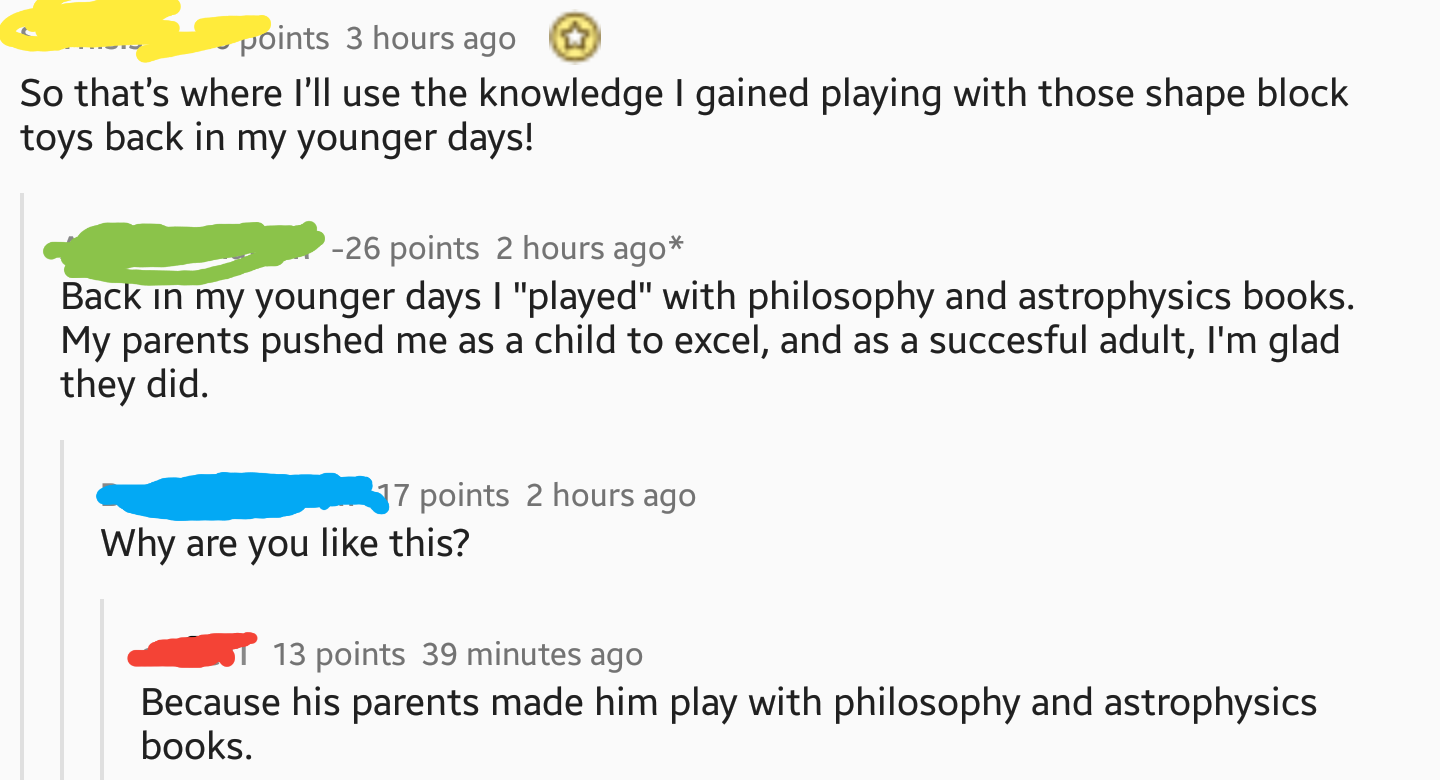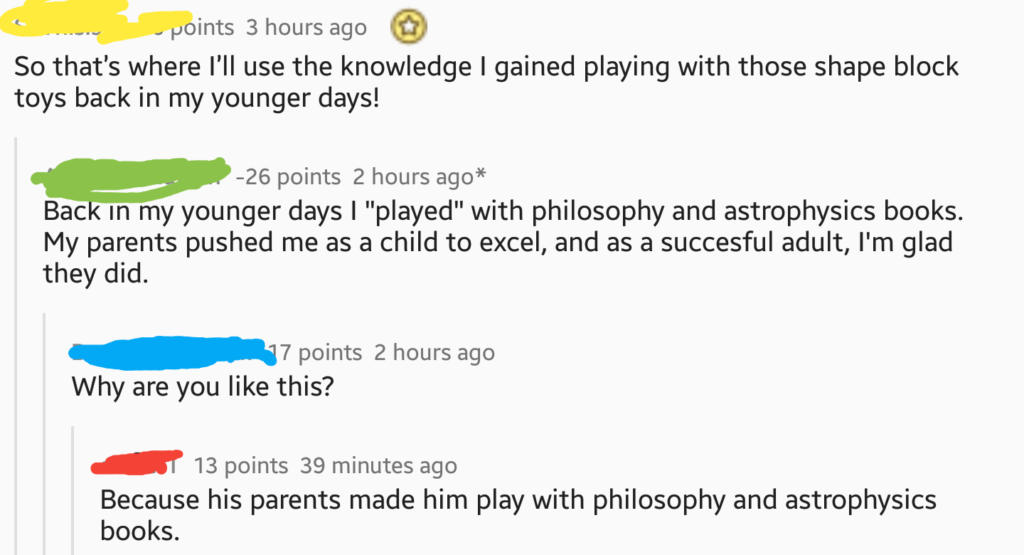 8. Sure sounds like it doesn't bother you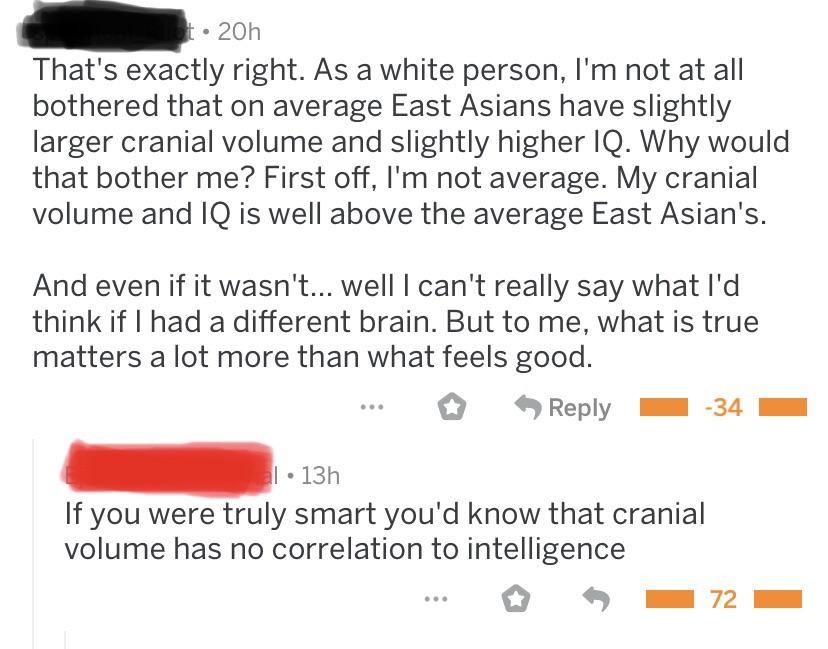 9. Proof you can think yourself stupid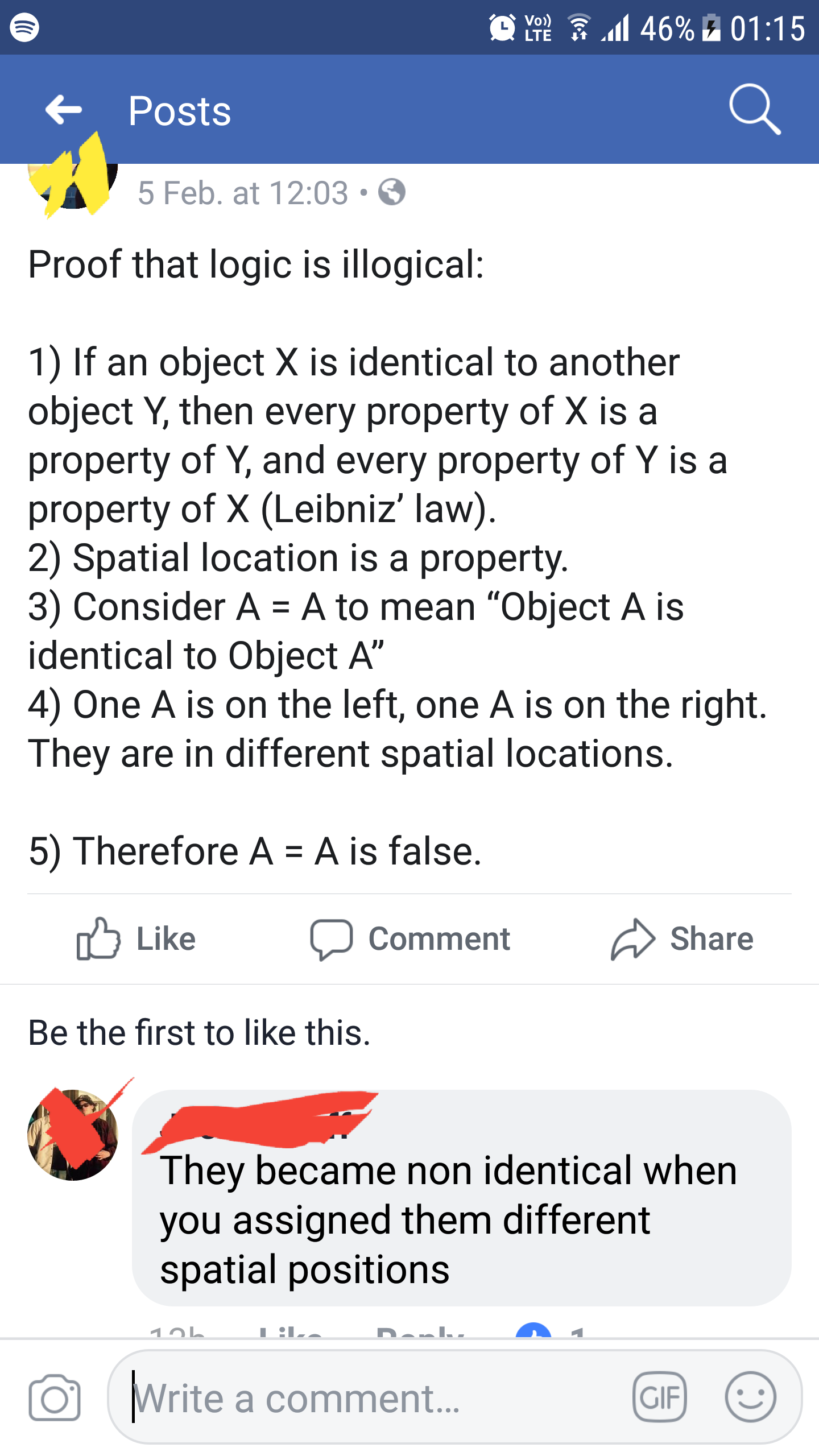 10. So is this dork cranking it to math or what?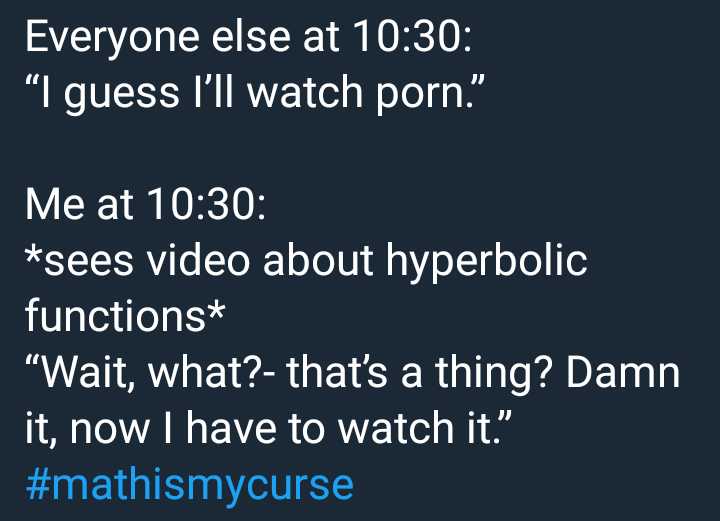 11. Noted
12. "These equations I can't read are trivial"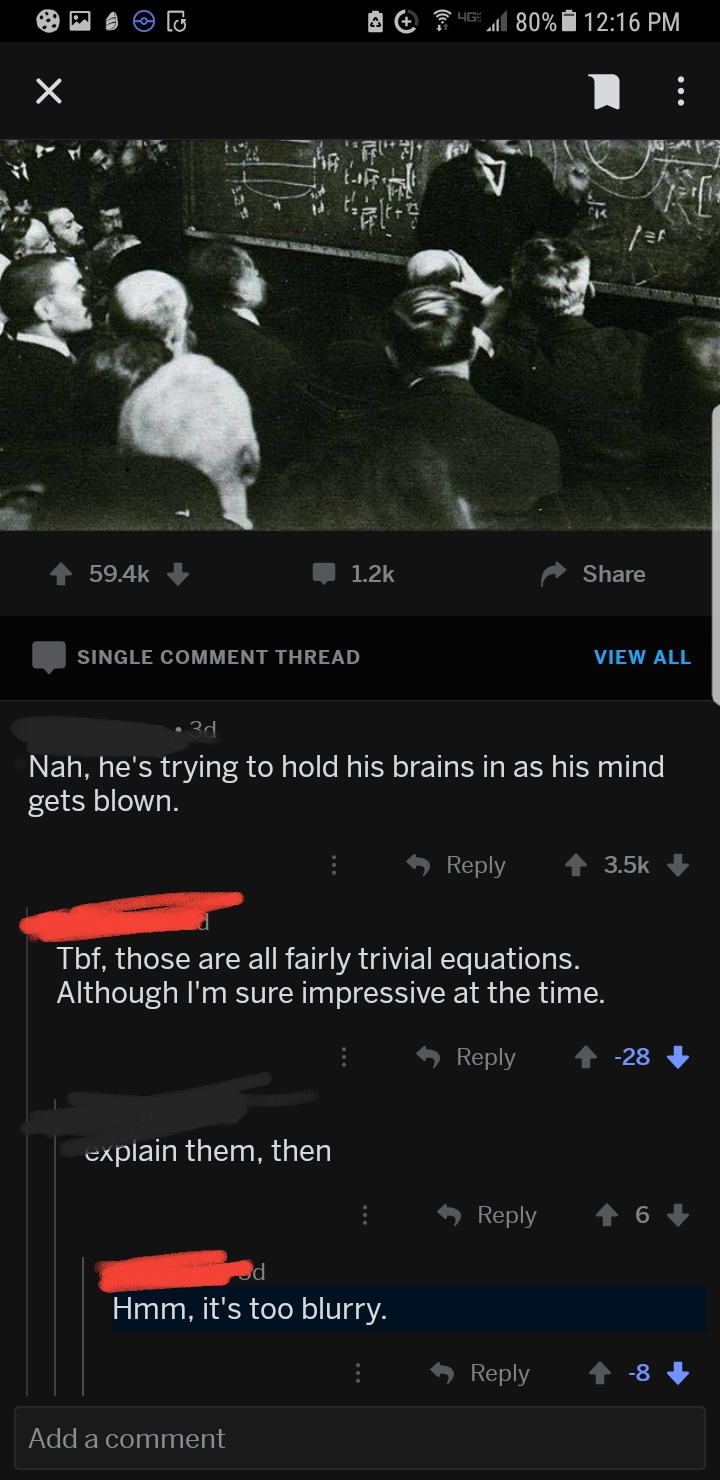 13. Guess not!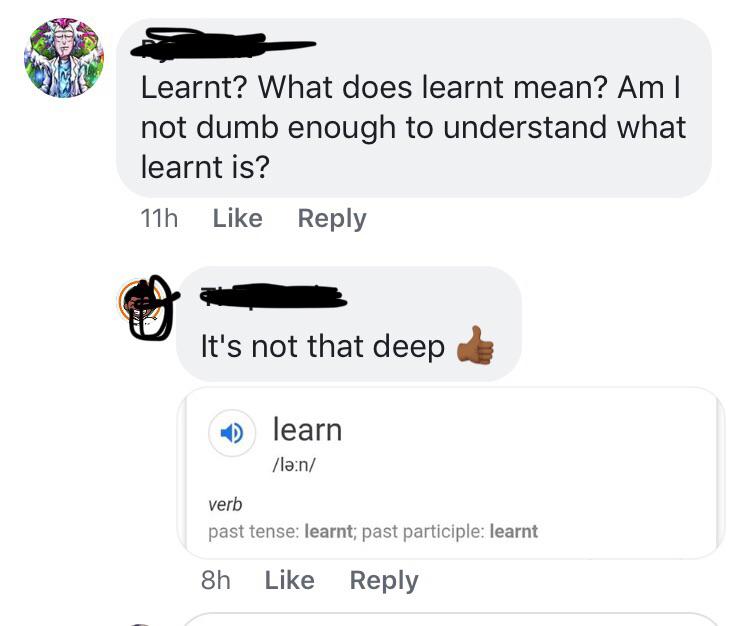 14. Instant hire just to fire
15. At least you tried
16. Can you catch what I'm thinking?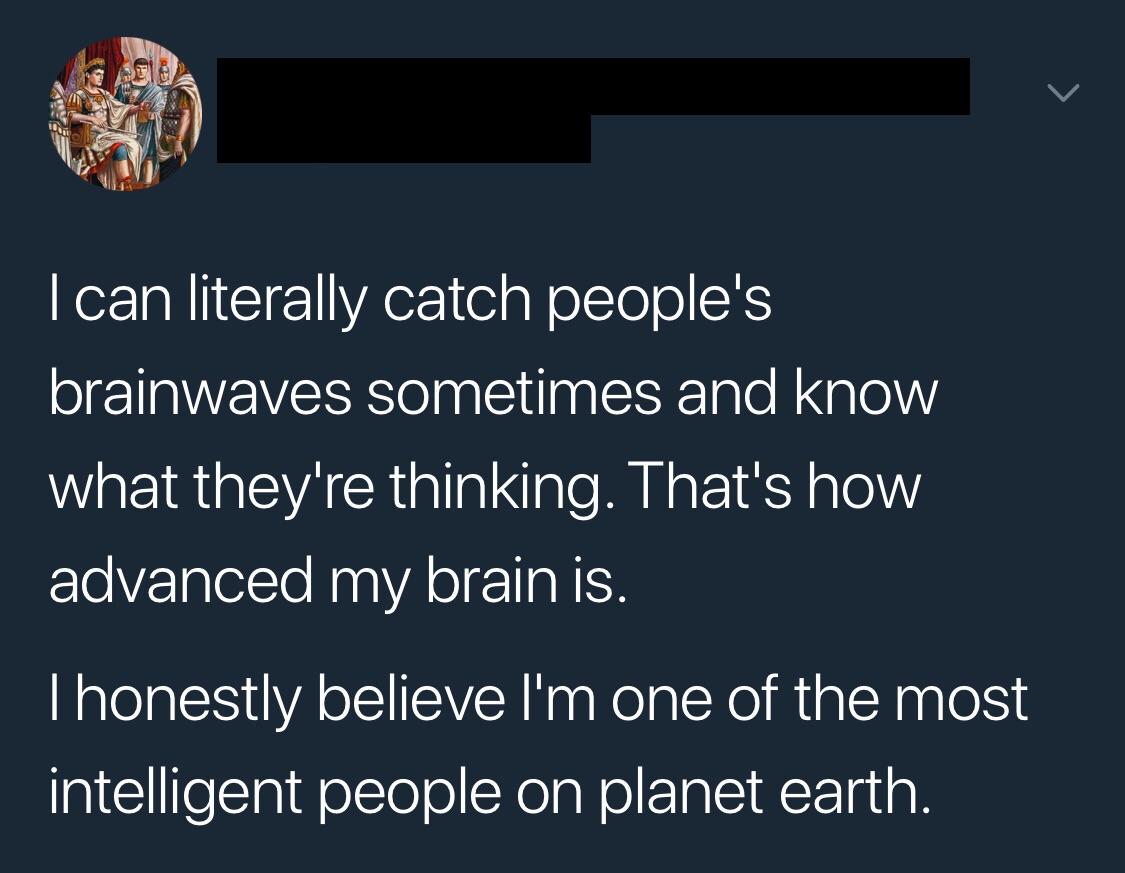 17. It sure does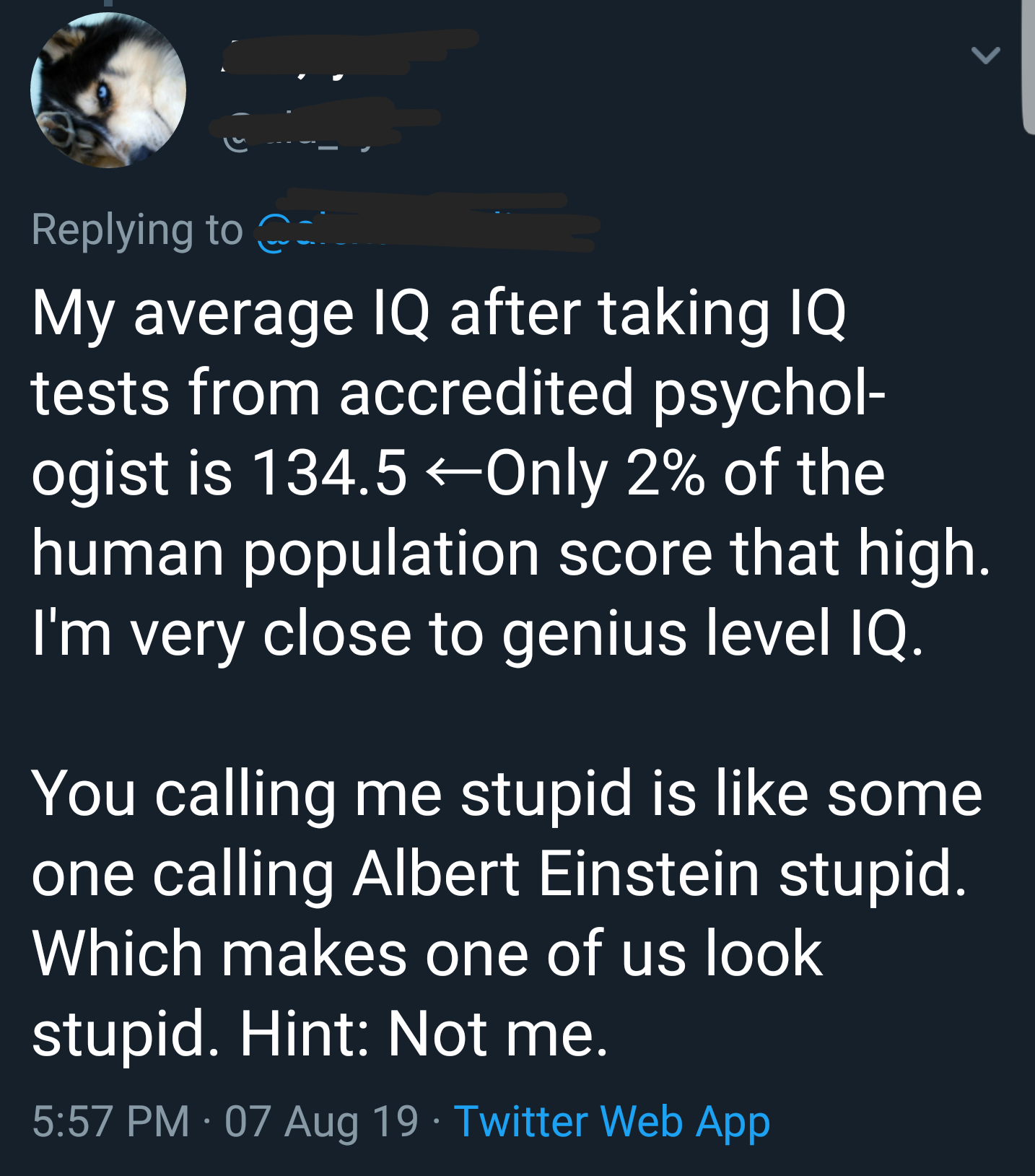 18. No <3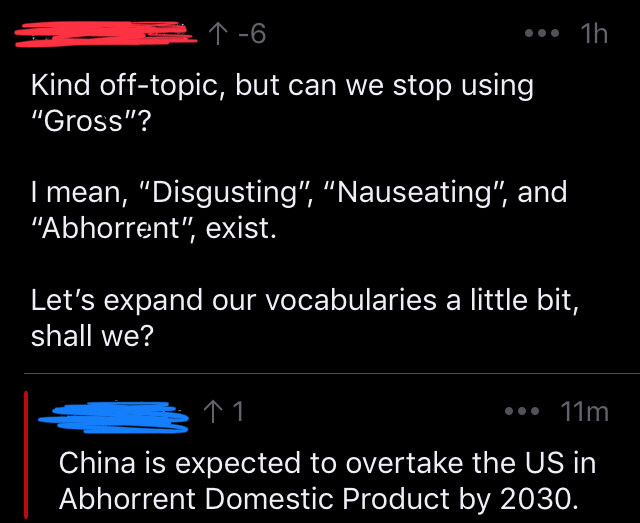 19. You'll never guess what happened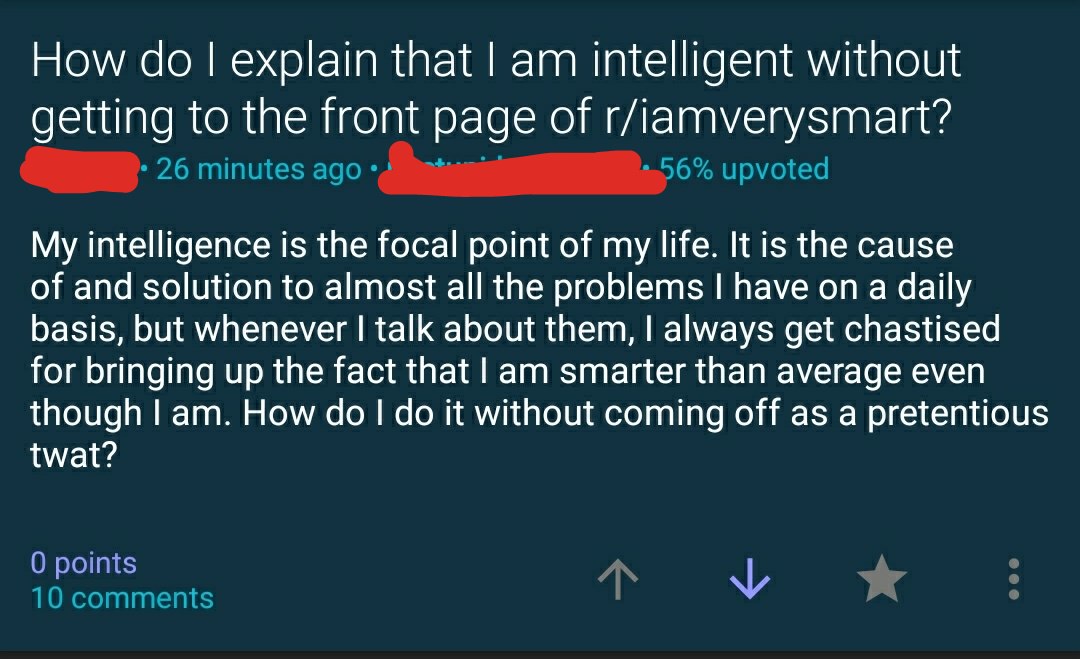 20. H2Owned
21. Thanks for sharing?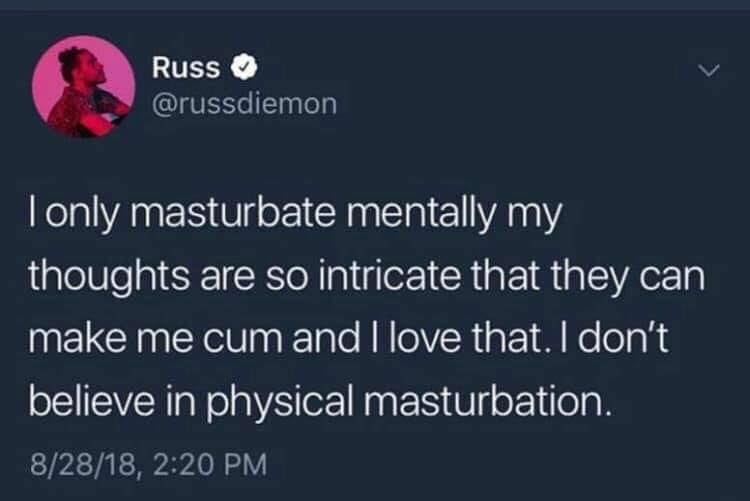 22. Sure you do buddy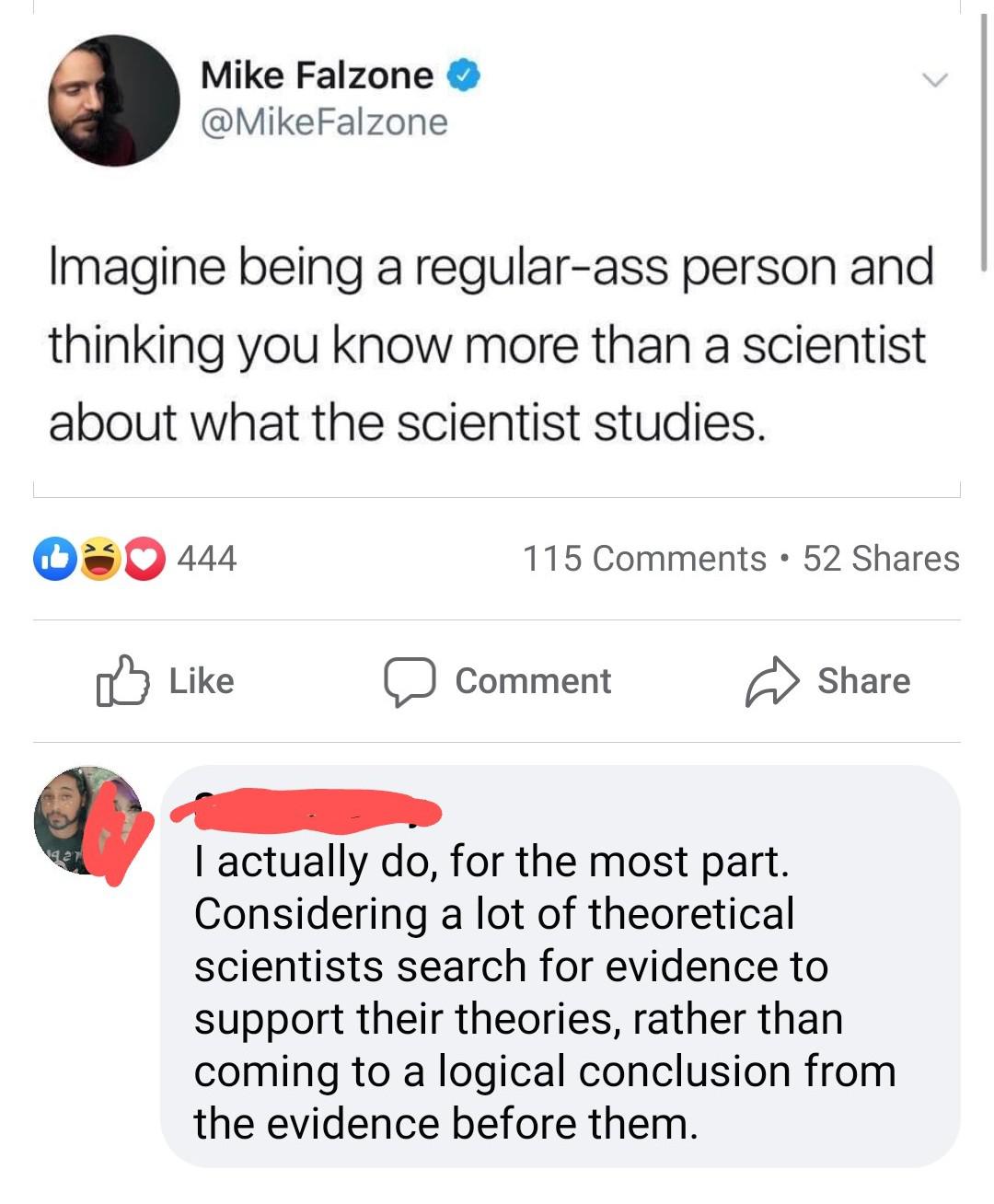 23. ACTUALLY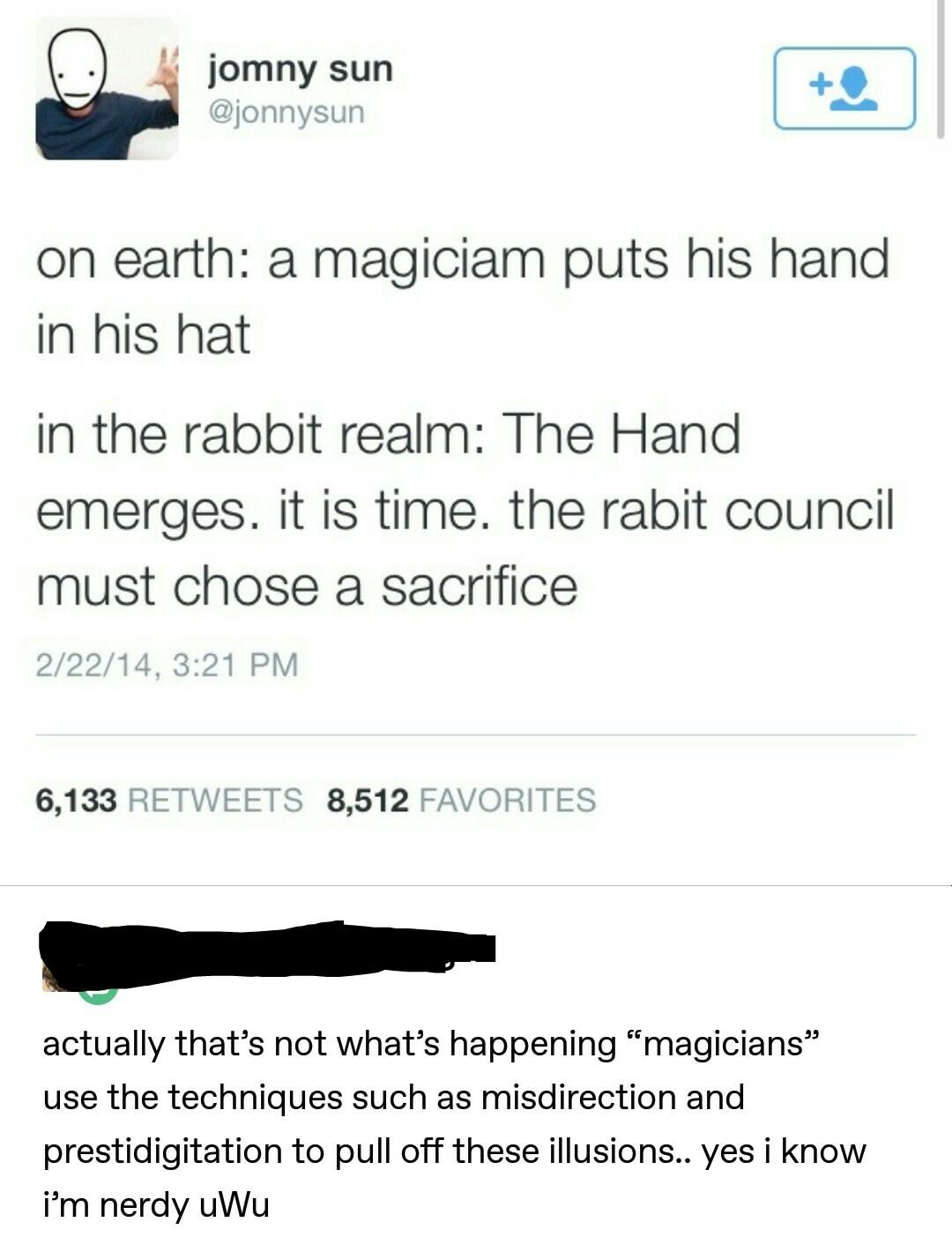 24. "Nice try" yourself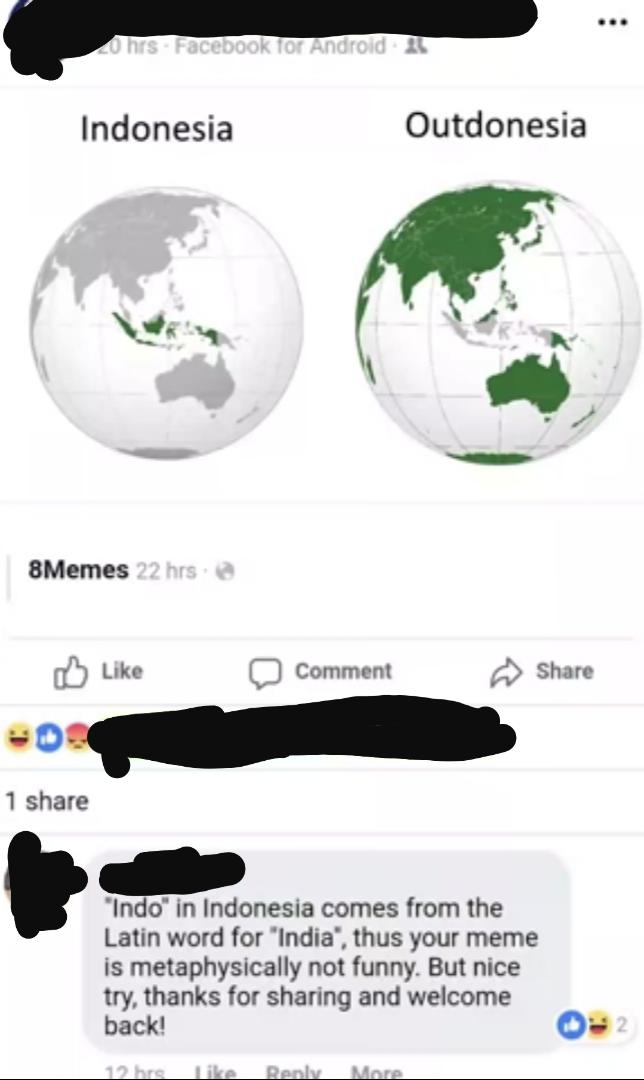 25. This guy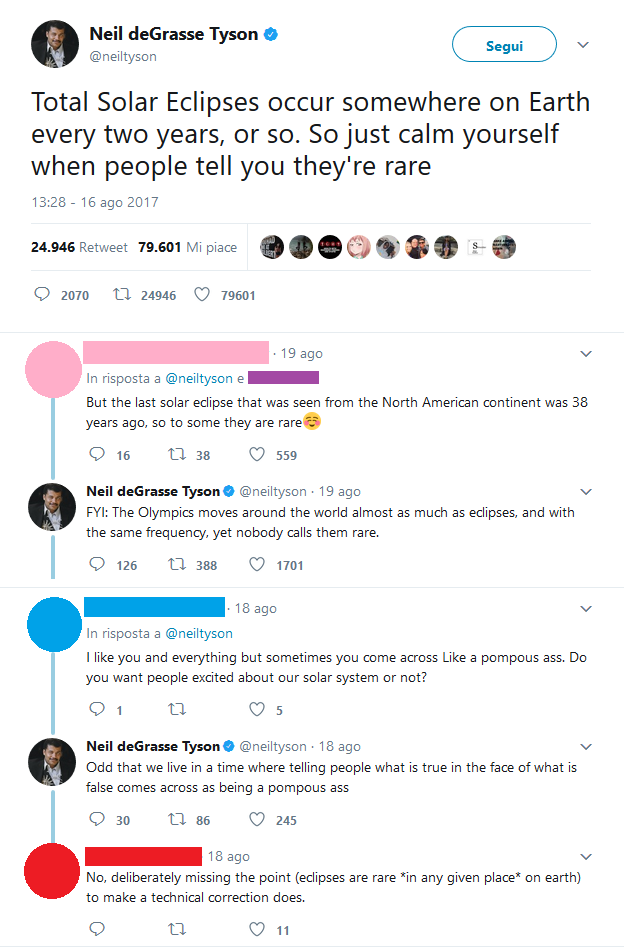 26. W R E C K E D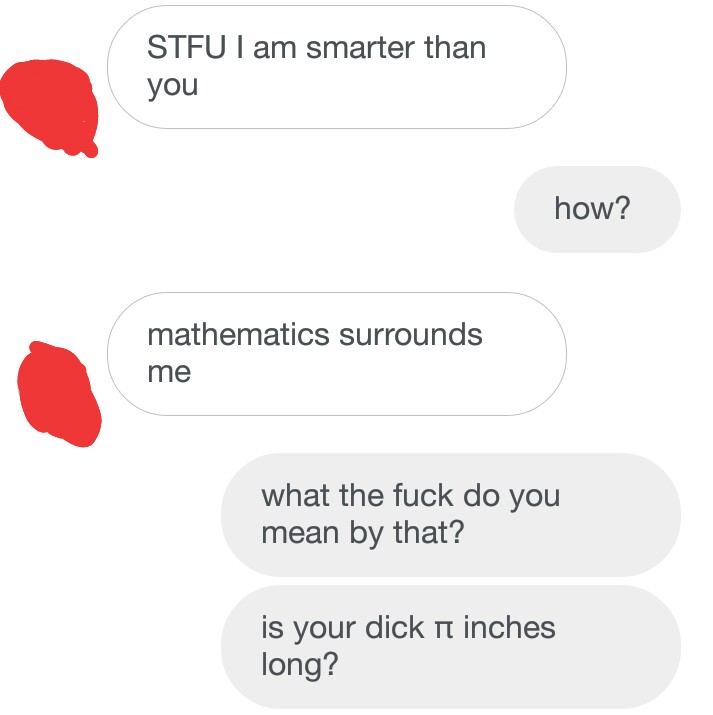 27. Your own mother??
28.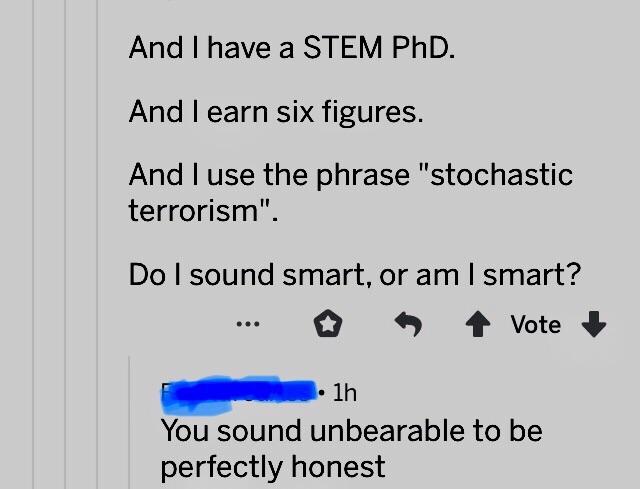 29. "Sorry I'm too smart to enjoy champagne"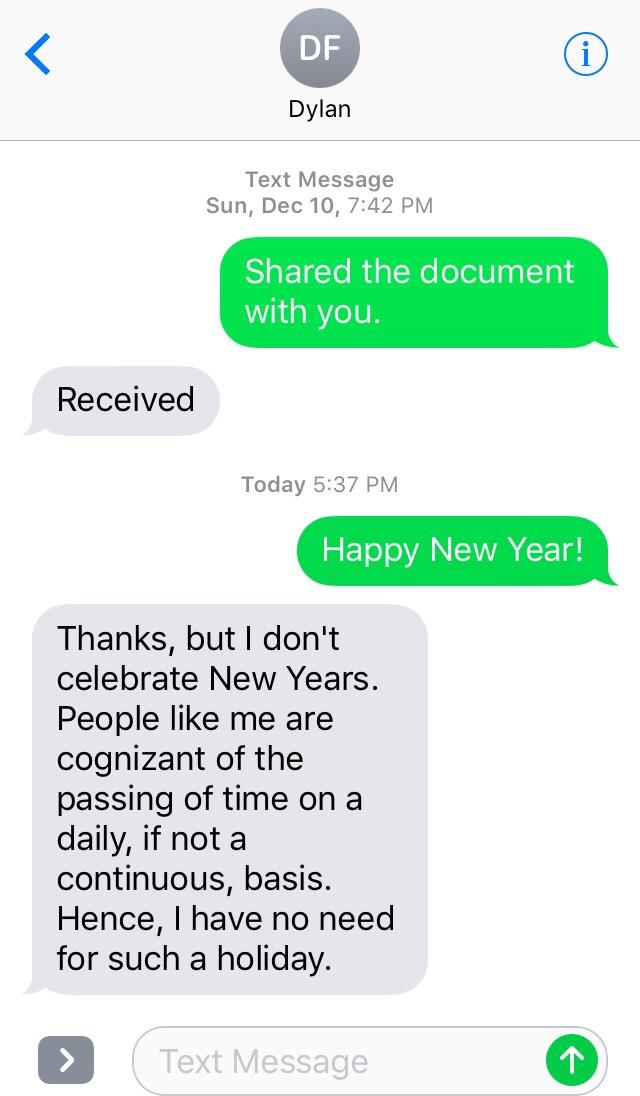 30. Always let the nerd do the work in group projects