Hundreds of thousands of people have RSVP'd for a September 20 Facebook event titled "Storm Area 51, They Can't Stop All of Us,"—over 665,000 as of the morning of Saturday, July 13.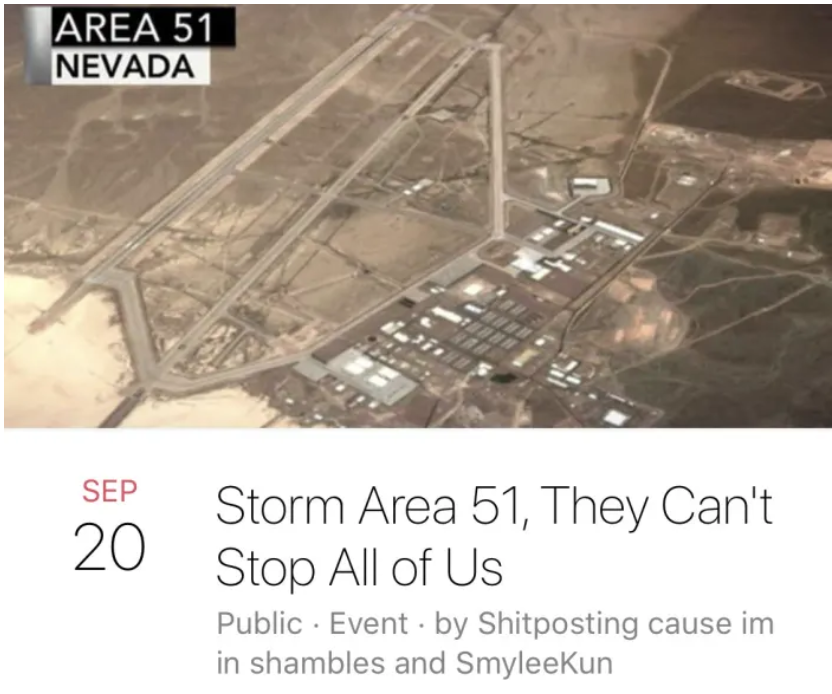 The plan, according to the event, goes as follows: "We will all meet up at the Area 51 Alien Center tourist attraction and coordinate our entry. If we Naruto run, we can move faster than their bullets. Lets see them aliens."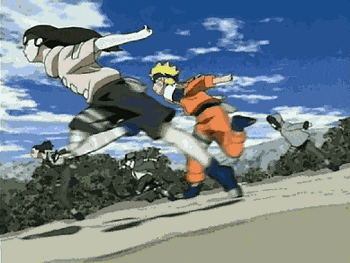 Here are all the best jokes about the Facebook event planning to 'storm' Area 51:
1.
https://twitter.com/Caleb_Brentley/status/1149663097533059072
2.
https://twitter.com/mtz_rina/status/1149516960016691200
3.
https://twitter.com/jsrmx6/status/1148657309956169730
4.
https://twitter.com/irenesscalp/status/1149550826408431620
5.
us walking into area 51 with no plan pic.twitter.com/QFxJEpASRh

— jack (@yolandaenigma) July 12, 2019
6.
https://twitter.com/sugarsiah/status/1146841003774660615
7.
old town road remix ft. the aliens from area 51

— Daniel Howell (@danielhowell) July 12, 2019
8.
me distracting the guards at area 51 while the aliens escape pic.twitter.com/8rxh51EROU

— kiara (✿ ͡◕ ᴗ◕)つ━━✫・*。 (@spacecowgurlll) July 12, 2019
9.
me explaining to
my alien that he
doesn't have to
stay in area 51
anymore: my alien: pic.twitter.com/8EY1GelSDZ

— rachel (@pokigod) July 12, 2019
10.
When we raid Area 51 and realize the aliens were being contained for a reason pic.twitter.com/YtFo0tRapa

— Wildmont Gaming (@therainman222) July 12, 2019
11.
https://twitter.com/VideosUnusual/status/1149554333316292608
12.
https://twitter.com/LacaTBH/status/1149544646609010690
13.
My alien that I snuck out of Area 51 waking me up at 3AM to ask me how to use the microwave pic.twitter.com/9GuKW2WN30

— Junior (@igxjunior) July 12, 2019
14.
My siblings after I bring my new friend from Area 51 to my house pic.twitter.com/qzPCBRO1YU

— jezzy (@thedenismo) July 12, 2019
15.
https://twitter.com/JackPosobiec/status/1149522137683644419