Twitter is often overrun with obnoxious trolls who have nothing better to do than stir up controversy. One such troll recently went after the coconut water brand Vita Coco and got completely owned by the brand's social media director. The response deserves its own spot in the petty hall of fame.
This is Tony Posnanski, a self-proclaimed Twitter troll who recently went to bat with popular coconut water brand Vita Coco.
It all started when Posnanski tweeted this list of "unpopular opinions" which included a strong distaste for coconut water.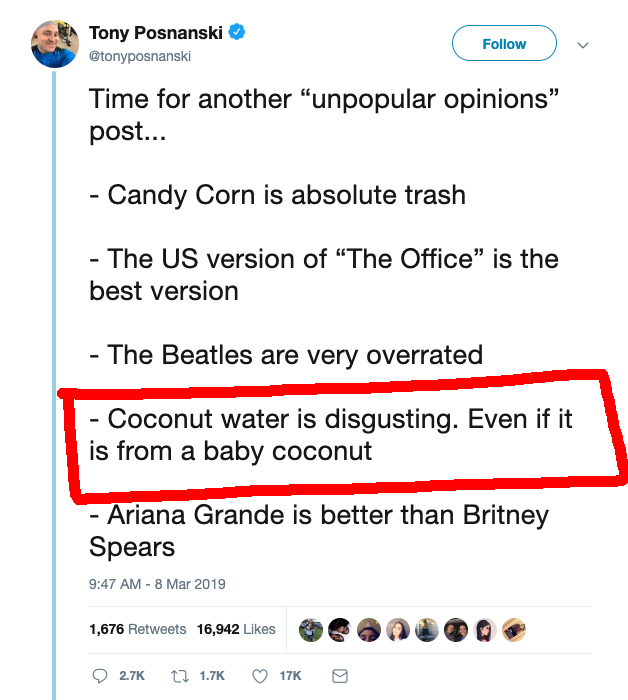 I take serious issue with both his statements about The Beatles and Candy Corn, but that's neither here nor there.
The official Vita Coco Twitter account responded to the user's list by making a joke about his bio which reads, "Owner of an all you can eat egg restaurant."

Accurate.
To which of course Tony responded with an even snarkier comeback.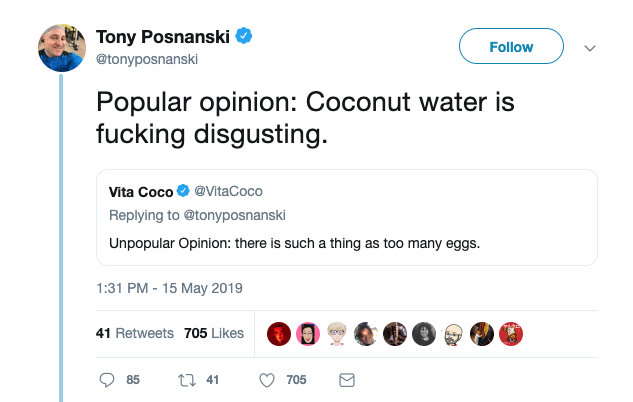 And it continued like this for a while.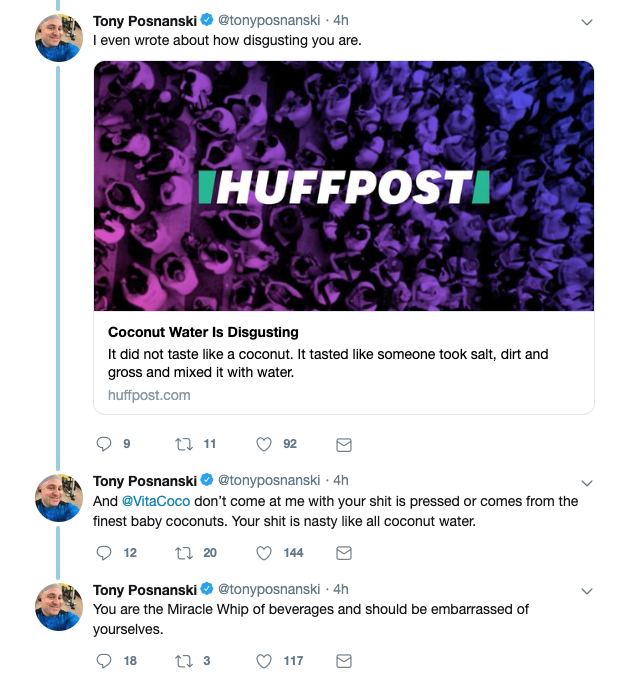 The Twitter troll even went so far as to write an article about how much he hates coconut water.
Until Vita Coco suggested Tony try their beverage for himself.

Tony declined the offer saying he'd rather drink their "social media person's piss" than coconut water.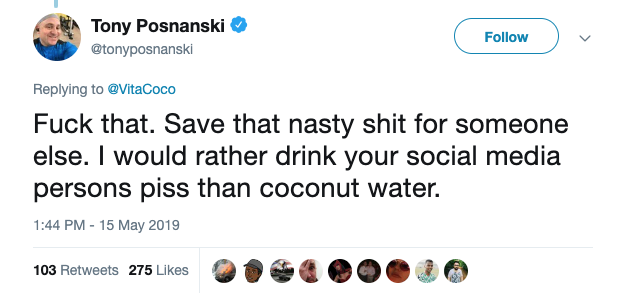 And Vita Coco's social media director responded with a photo of herself holding what we can only assume is a piss-filled jar along with the caption, "Address?"
Even Tony had to admit this was the ultimate comeback.

He later shared the now-viral thread on his personal account.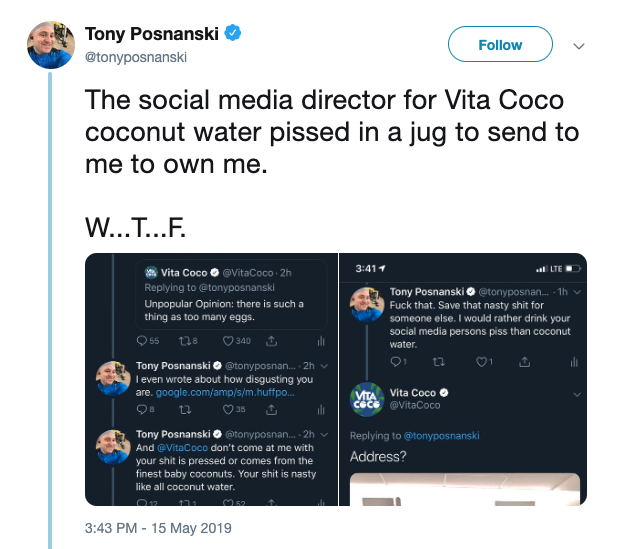 His caption reads, "The social media director for Vita Coco coconut water pissed in a jug to send to me to own me. W…T…F."
And Twitter couldn't get enough.
Even Chrissy Teigen chimed in, saying she's proud to have worked with Vita Coco.

Safe to say, Tony has learned his lesson this time.

h/t: Twitter