Masculinity can be so goddamn fragile. Sorry, but it has to be said. Some men are so very afraid to do or say or wear or even use anything that could even possibly be construed as the tiniest bit feminine that they end up drinking water called LIQUID DEATH out of tallboys and using makeup called WAR PAINT.
It's hilarious, but also troubling, because it's sick that our society still frowns on the idea of men being normal humans with needs.
Don't merely quench your thirst. Rip out your thirst's spine like the #Predator and keep its skull as a trophy. #MondayMotivation #MurderYourThirst

— Liquid Death Mountain Water (@LiquidDeath) January 28, 2019
Men can't just sate their thirst, no, THEY MUST MURDER IT! (Liquid Death Mountain water literally has a hashtag called #MurderYourThirst. This is not a joke.)
So when a brand called War Paint sent out a tweet about their line of make-up just for men, they had to make it the TOUGHEST, LOUDEST, MEANEST MOTHEREFFING MAKEUP THAT EVER EXISTED.
The tweet has been deleted, but here's the video that was included.
https://www.youtube.com/watch?v=Bv0_6T0RKAI
Nothing says subtly camouflaging small facial imperfections like WAR PAINT. These are concealers and bronzers we're talking about here. You can get them in any drug store in America, or, if you're feeling particularly ambitious, you can check out Sephora.
It wasn't long before Twitter started to mock War Paint.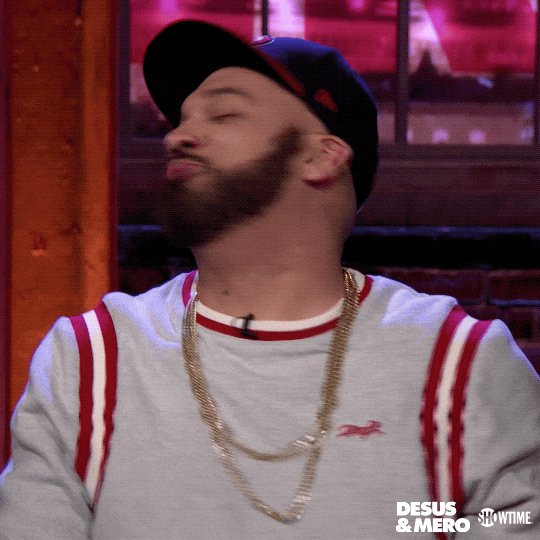 People called out the ad for displaying a perfect example of fragile masculinity.
how is masculinity this gd fragile???????????????????????????? https://t.co/CunIkC9ZZL

— jonny sun wrote a new book! (@jonnysun) May 9, 2019
And there were tons of jokes about how ludicrous the ad is.
https://twitter.com/SsssamanthaaMUA/status/1126490128988303360
Makeup brands: Moisturize your skin bc it's good for you.

Men: No.

[Later]
Makeup brands: Why don't you hydro-punch your meat-tarp bc it's a shield against the enemy forces (sun)

Men: O shit yea. https://t.co/SMb5tYcfQs

— Ron Iver (@ronnui_) May 9, 2019
https://twitter.com/rhysnicholson/status/1126592342436089856
We couldn't find any toilet paper specifically engineered for tough men so we created one: we call it Fistfighting Your Own Butthole™️ https://t.co/QIUfYWOh6S

— Dr. Mr. Lozenge, M.D. MBA M.Sci Ed.D (@LostCatDog) May 10, 2019
Just call it foundation and go. https://t.co/S6jR1RLFKb

— Eorzea's Next Top Model (@OhHeyDJ) May 9, 2019
"Killsauce,,,it's ketchup for men."

— Stefan Sirucek (@sirstefan) May 9, 2019
Being straight seems exhausting, and I'm not even kidding

— Daniel Summers (@WFKARS) May 9, 2019
real, honest question: are cis straight people all right? do y'all need a hug? someone to talk to? https://t.co/ESoIBzCTiH

— dani nett (@dannynett) May 9, 2019
https://twitter.com/jayasax/status/1126524875215200267
This is ridiculous.

Ladies, if your man isn't buying his makeup through Sephora and getting those VIB points, he's not worth your time. https://t.co/2WTXosX6A0

— Amanda Smith (@AmandaRTubbs) May 9, 2019
Andi Zeisler, writer, editor and founder of Bitch Media, wrote a tweet that went viral and ended up engaging with the company.
It's not water, it's LIQUID DEATH
It's not makeup, it's WAR PAINT
It's not an earplug, it's a SKULL SCREW
It's not a donut, it's a BRONUT

but it's definitely fragile masculinity https://t.co/MQfw2cSEOi

— andi zeisler (@andizeisler) May 9, 2019
"Our aim is to allow makeup to be gender neutral, which is why we used a potent mix of cultural appropriation and militarization to brand our product as expressly for men's tough skin" pic.twitter.com/eqGaOQvk7j

— andi zeisler (@andizeisler) May 9, 2019
She also included a hilarious example of what she deems an acceptable "for men" product.
The only "for men" product that gets a pass pic.twitter.com/fQBFB4Sl9D

— andi zeisler (@andizeisler) May 9, 2019
NPR host Sam Sanders tweeted that as someone used to working with makeup, any makeup that works for women will work fine for men, too.
As a man who has purchased makeup for photo and video work for YEARS now, I can say definitively — the same makeup that works for women can also work for men. This is stupid. Toxic masculinity is stupid. Grow up and go to Sephora. https://t.co/WfBLRt4RKR

— Sam Sanders (@samsanders) May 8, 2019
Pat Bishop, creator of and writer for the hilarious TV show Corporate, tweeted that they'd done something similar to this on the show—as SATIRE.
It's funny that we think we're writing satire in @Corporate when really we're just inspiring actual products and marketing campaigns. https://t.co/R9sA4hwUXk

— Pat Bishop (@terribletown) May 9, 2019
It's worth mentioning that the music used in the video was apparently ripped off from the artist, Two Feet, who created it.
weird i dont remember telling u it was ok to use my music for free and without credit

— Two Feet (@TwoFeetMusic) May 8, 2019
The idea of men having their own makeup isn't terrible in and of itself, but does it really have to be so militaristic and violent?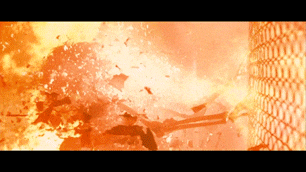 Or…here's an idea:
https://twitter.com/teethinthefloor/status/1126516778312589315