Like my grandmother used to say, "You can't put the shit back in the donkey." I miss her. But what that means is some things can't be undone. That's why I can't stress this enough: before you send an email or text, double-check it. All the words spelled correctly? Is it going to the right person?
Back when I worked for a construction company I was training a guy to be our materials delivery driver. He was a real piece of sh*t. Dumb, rude, and always late. But, he was the nephew of one of the owners so I did what anyone would've done, I trained him and talked shit about him to my friends via text. Naturally, because I also had to regularly text him, I eventually accidentally sent him a text referring to him as "an unfrosted Pop-Tart of a man." I still had to work with the guy for another week.
Always. Double-Check. Your. Texts. And. Emails.
1.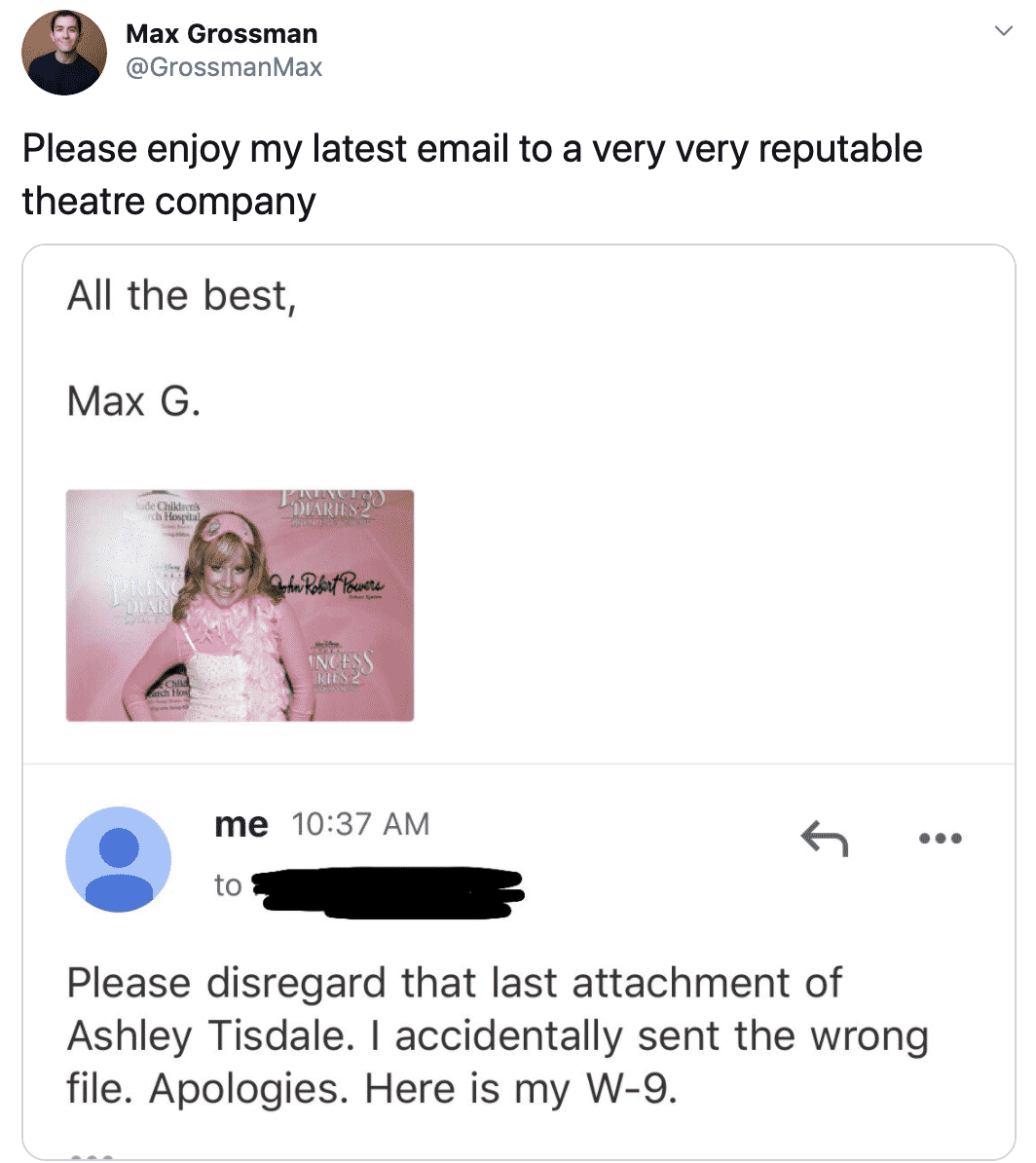 2.
FUUUCK pic.twitter.com/DgONc7WVSW

— Alex Villanelle (@AlexVillanelle) April 20, 2018
3.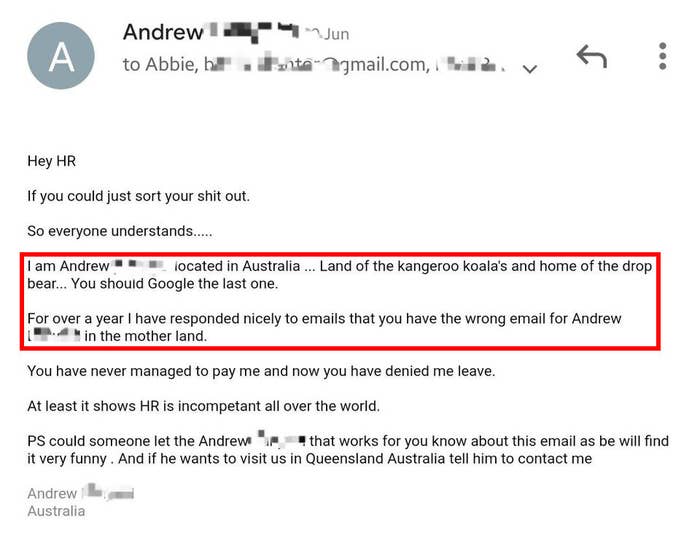 4.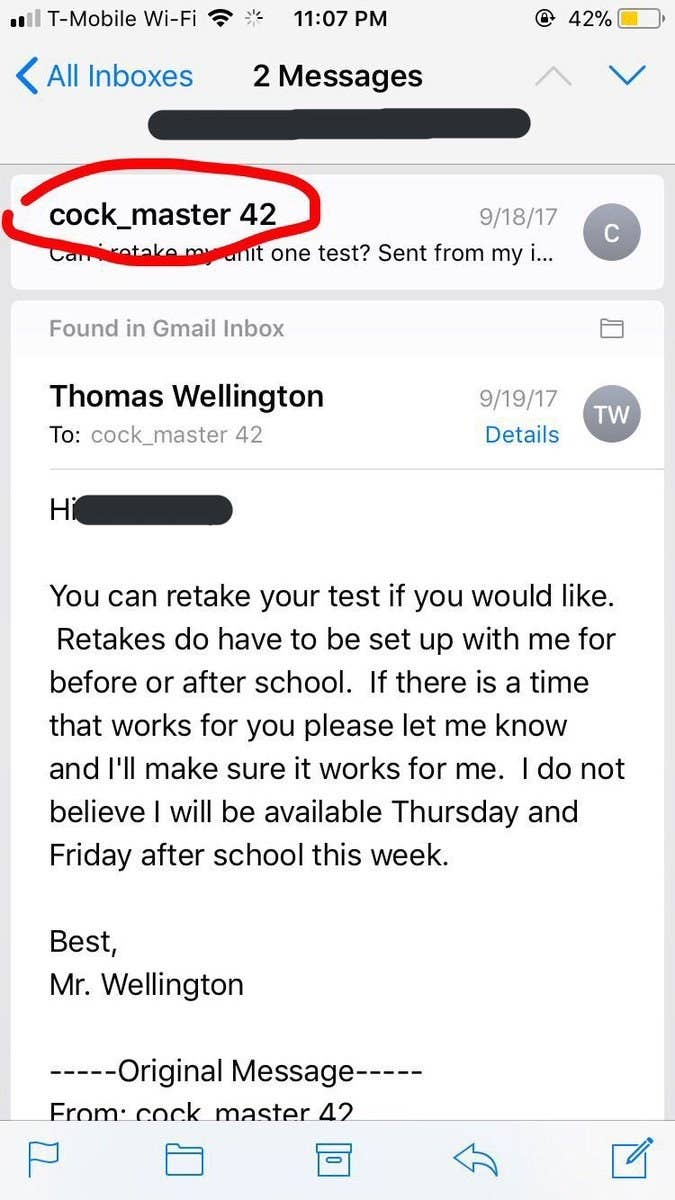 5.
Y'ALL. I EMAILED ONE OF MY PROFESSORS ABOUT TAKING A TEST AND I MEANT TO PUT THE SUBJECT AS TEST AND I ACCIDENTALLY PUT TWAT!! And i didn't notice till a day later. I hate myself 😅 pic.twitter.com/fvBiDCIftB

— michæla (@__triple_m) October 23, 2019
6.
7.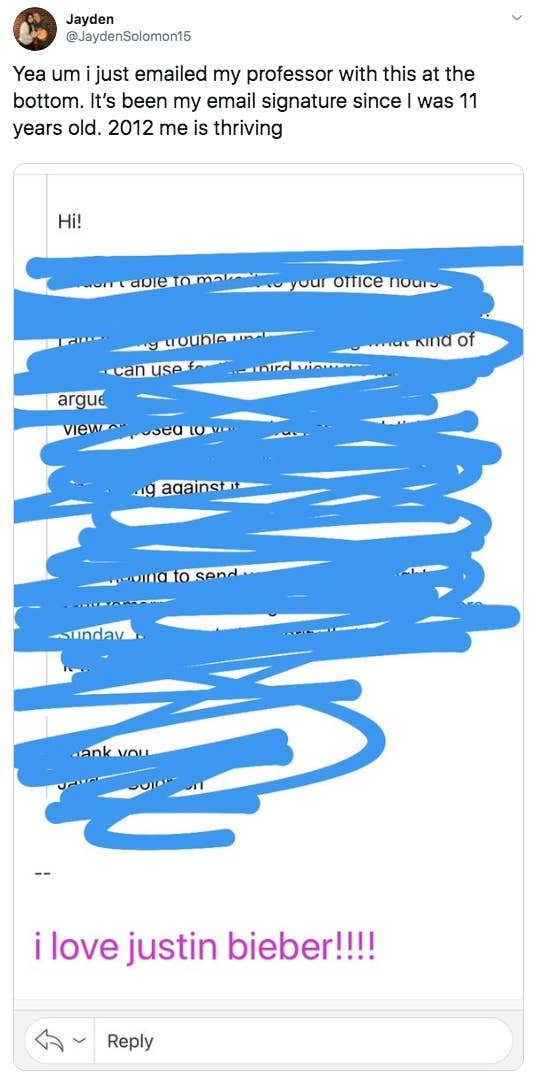 8.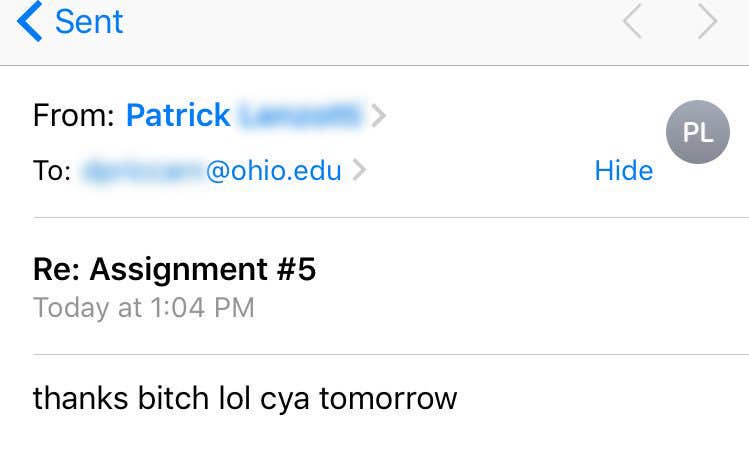 9.
just emailed my boss's boss to let her know i needed to take a "dick day" ok this is fine

— CHELO (@chelllssseeea) October 22, 2018
10.
My director emailed me asking how my script work was going. Apparently I replied with, "Licking ass and taking names." Thank you, autocorrect, thank you.

— 🎭ᑌᖇᔕᑌᒪᗩ🎭 (@3sunzzz) October 27, 2018