Video games, anime, and cosplay can sometimes feel like male dominated spaces and can feel intimidating for women who genuinely like those things. Internet celebrity Eleanor Barnes made space for herself in these intimidating spaces and now has in immensely popular Instagram, Twitter, and Youtube channel, where she goes by Snitchery.
He brilliant cosplays and makeup tutorials feel like a warm invite for other women into the generally male dominated space. She definitely deserves all of her one million plus followers for the intricate costumes she uses for her cosplays, which include tons of video game, anime characters, and cartoon favorites from shows like Spongebob and Powerpuff Girls.
Check out more of her stuff here!
---
1. Smurfette
2. She recreated this funny tweet.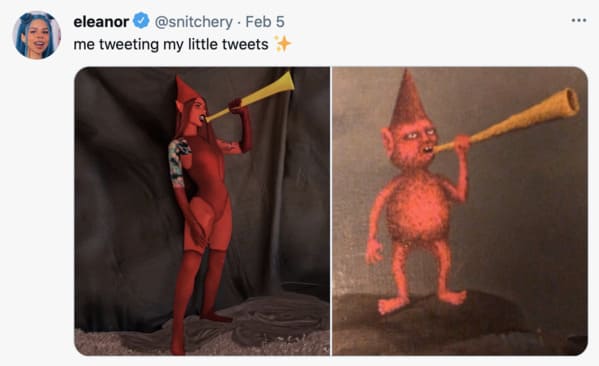 3. HIM from Powerpuff Girls
4. Chip Skylark from Fairly Odd Parents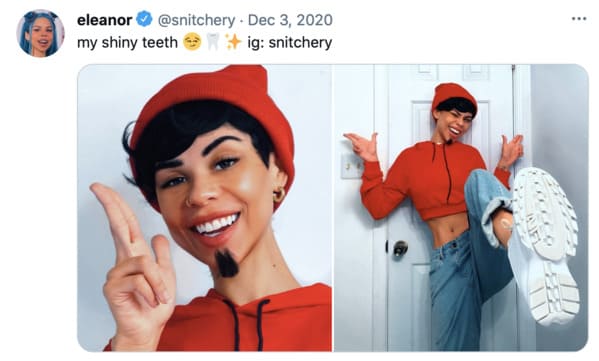 5. This Animal Crossing Character
6. Sarah Bellum from Powerpuff Girls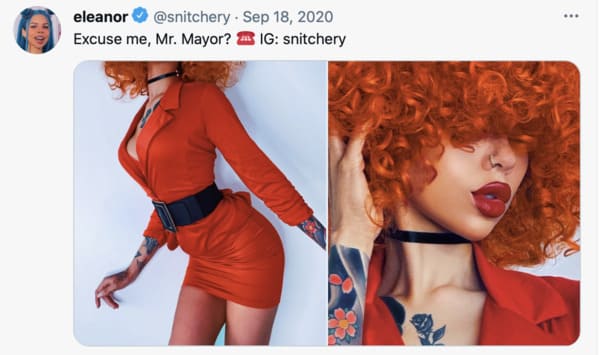 7. Jessie from Team Rocket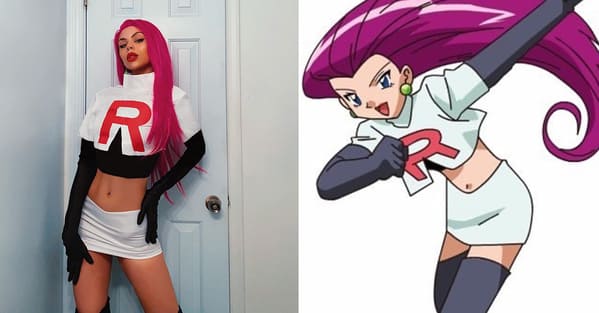 8. Squidward from Spongebob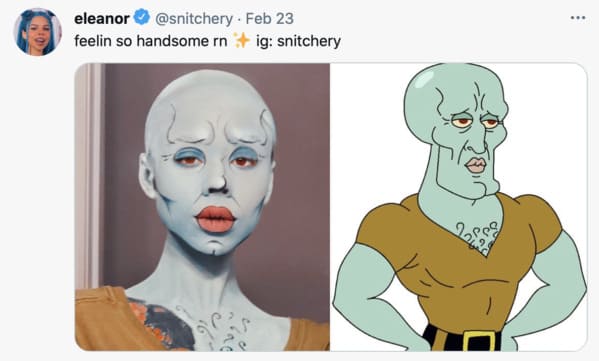 9. Poison Ivy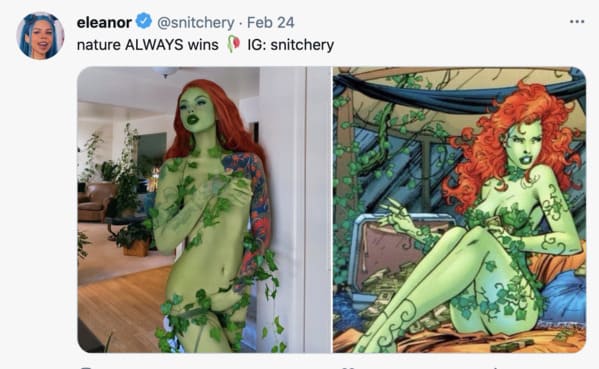 10. Jim Carrey's 'The Mask'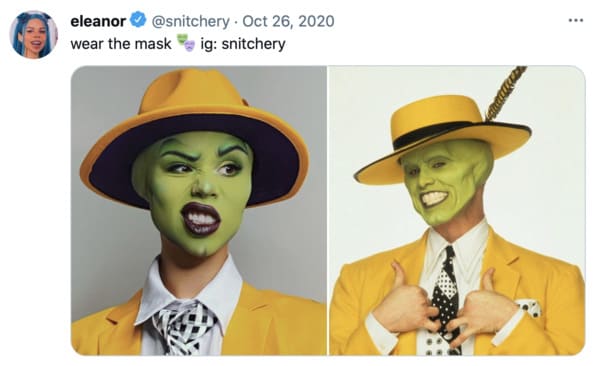 11. Megara
12. Tomb Raider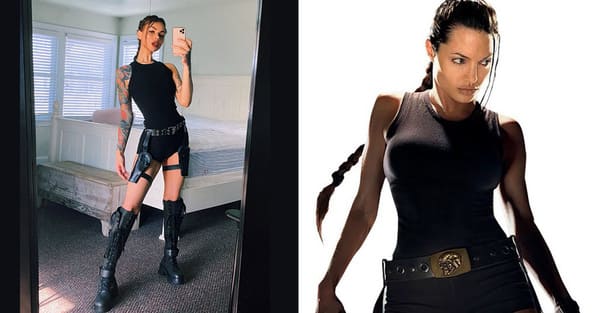 13. Princess Kida from Atlantis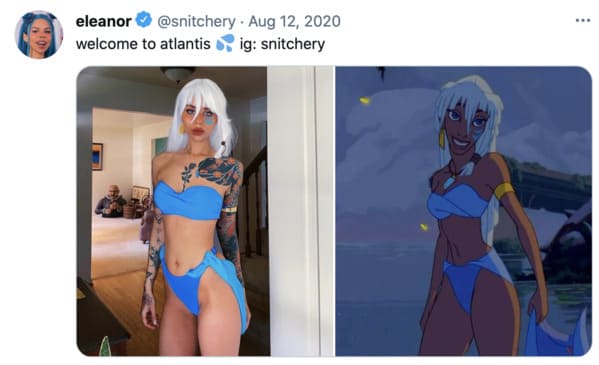 14. Jorgen Von Strangle from Fairly Odd Parents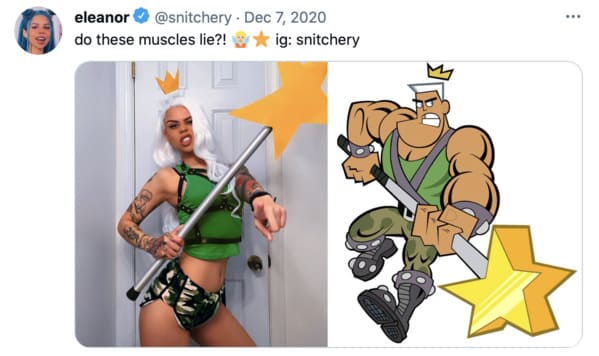 15. Yukon Cornelius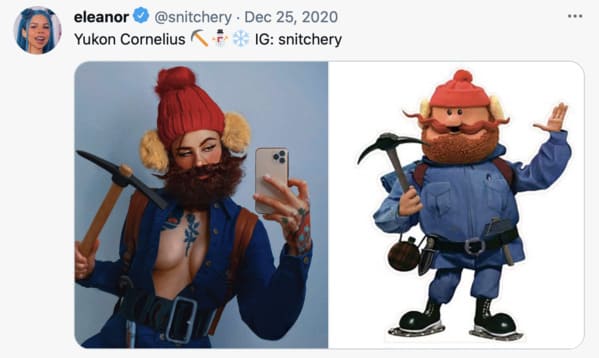 16. Cat Woman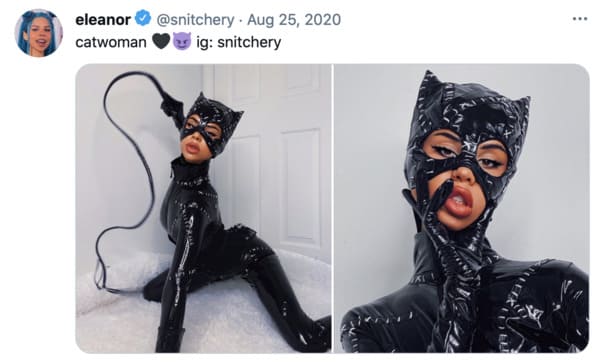 17. Fred from Scooby Doo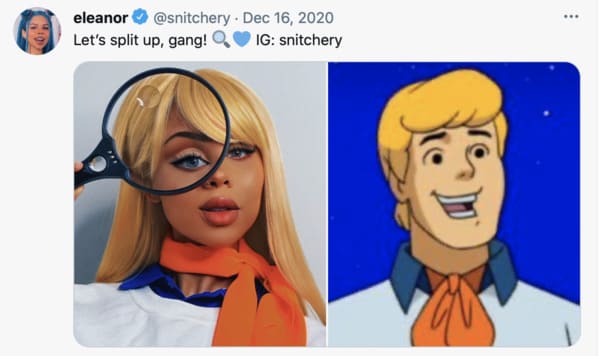 18. Mermaid Man from Spongebob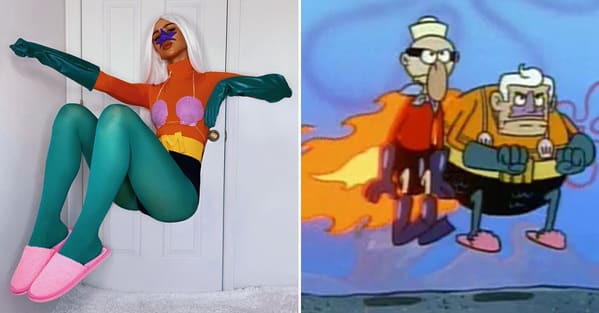 19. Ahsoka Tano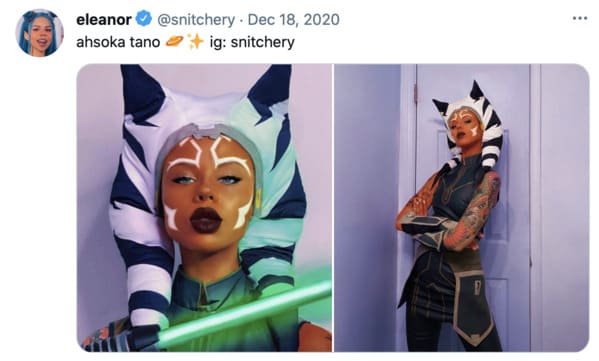 20. Esmeralda from The Hunchback of Notre Dame