In theory, dressing for a funeral is easy: just wear black. But also, don't you want to look good? Sure it's someone's funeral but doesn't mean you have to look frumpy.
But is there such a thing as "too much" when it comes to picking out a funeral dress? That seems to be the current debate on TikTok.
Influencer @Edgylittlepieces, is a TikTok fashion creator with 34,000 followers. Recently she showed off her latest creation: a funeral dress so skimpy, it's likely to cause the deceased to rise from the grave, for one reason or another.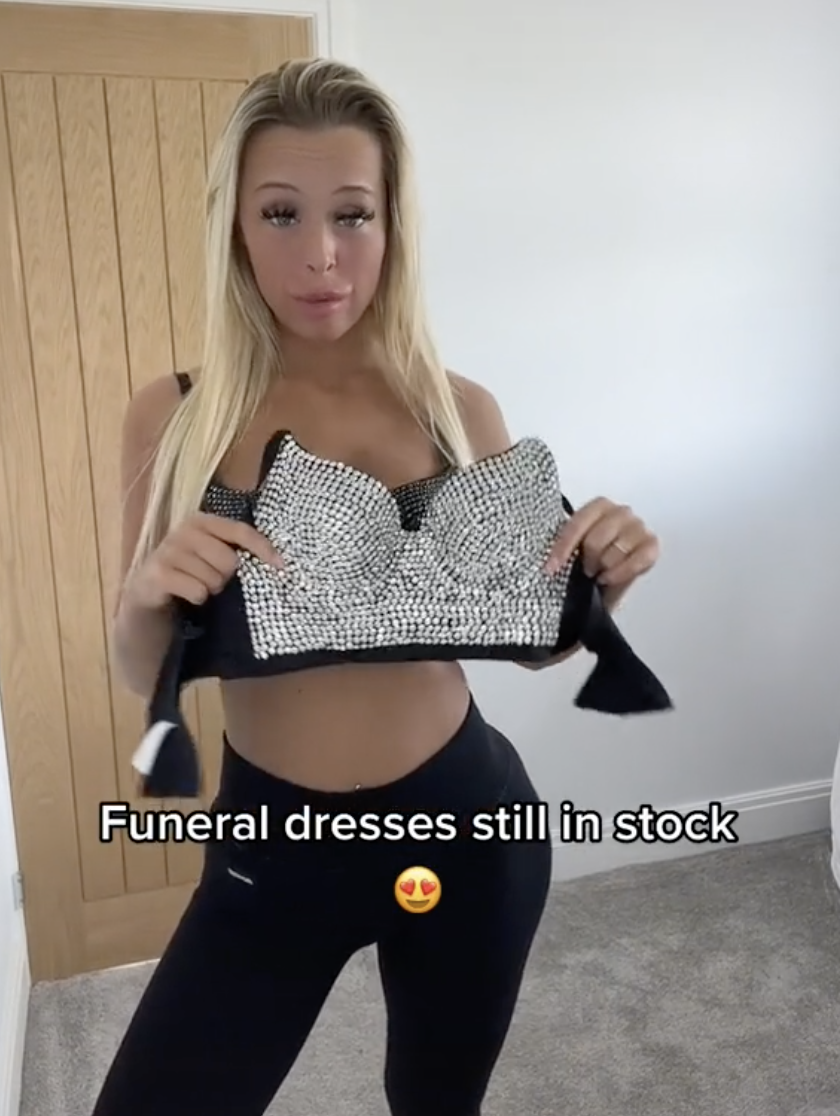 Apparently, this dress is supposed to be a solution for people who find her funeral tops (studded bras) too modest.
It's hard to imagine why anyone would want to wear a dress with no front, and the idea that it can be tightened for modesty is simply laughable. I've never been to a funeral with an afterparty, but I suppose they're a good place to meet old, rich men.
In any case, at least @Edgylittlepieces is living up to her name with these funeral fits.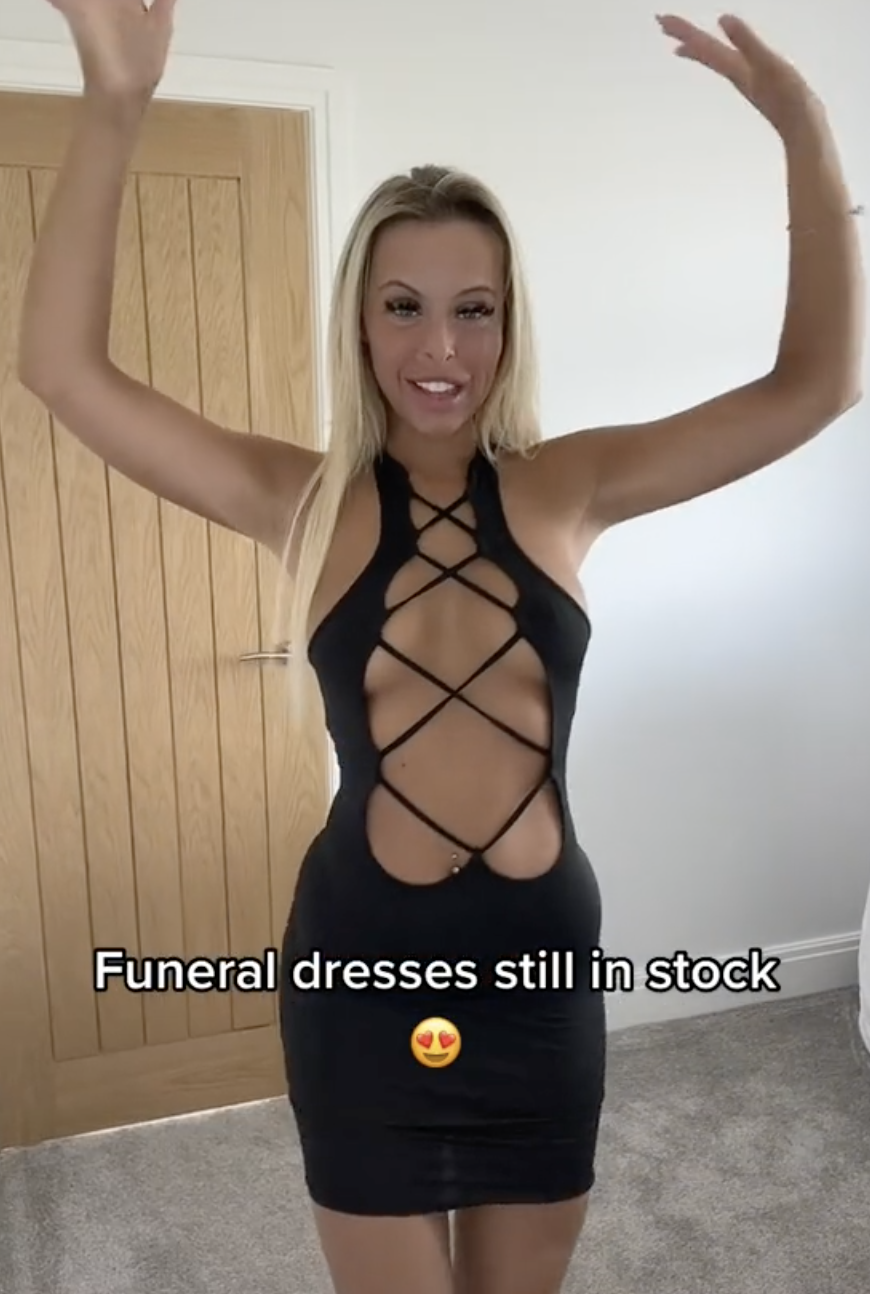 They're undoubtedly edgy little pieces, but let's hope they're not so edgy that they cause a different kind of funeral altogether. RIP, grandma."
Unsurprisingly people are a little put-off and/or confused:




What do you think? "If you got it flaunt it?" Or "show some respect?"