When it comes to stupid jokes, the simpler and dumber, the better.
If you want to get historical about it the first joke ever told was probably a fart but we've since complicated matters by adding words. Nevertheless the tradition of dumb humor is still going strong, with most people preferring a joke that dares to be ridiculous to a meticulously crafted piece of irony and wit that requires an advanced degree to understand.
The best stupid jokes make you laugh and facepalm at once by being both funny and dumb as hell and, as luck would have it, we've compiled a list of them for your yukking pleasure, courtesy of Reddit's r/Jokes.
Some of these stupid jokes are semi-clever but most are good old-fashioned groaners.
1.
2.
3.

4.

5.

6.

7.

8.

9.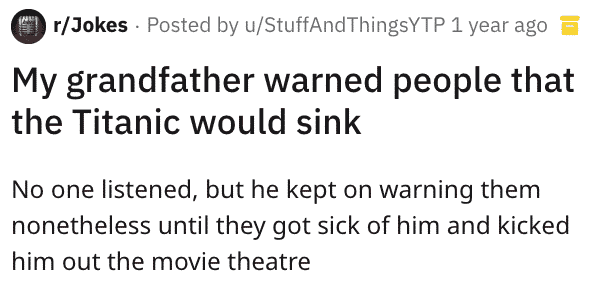 10.