Crafters are a special breed — they take everyday items and then knit, paint and manipulate them into some of the weirdest/awesomest things you can think of.
And nowhere is this more evident than over on the Craft Projects subreddit, where millions of creative titans show off their creations daily.
Here's some of the most memorable stuff we found. Enjoy (and feel bad like we did that you'll never be this creative)!
1. Needle Felted Fruit Bat, One Of My Most Recent Woolen Miniatures
2. Someone Recently Called Me Bob Floss
3. Made A Red Cardinal From Wool. I Think It Turned Out Pretty Well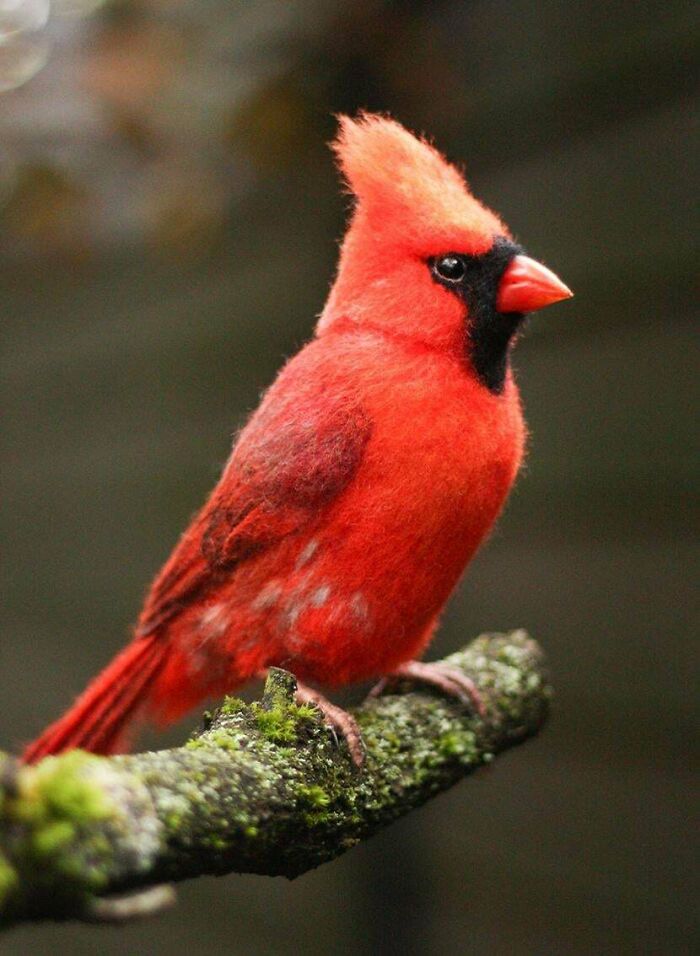 4. Something Different To Top My Tree This Year. I Wonder If My Relatives Will Notice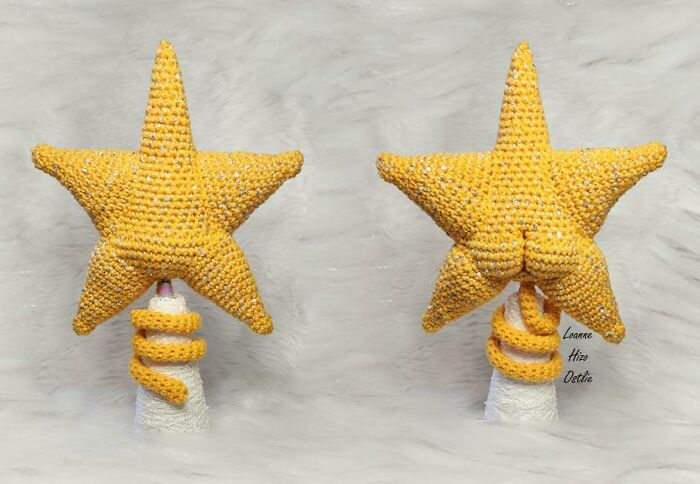 5. My Dog Passed Away, So I Turned Her Leash Into A Keychain And Bookmark
6. Needle Felted Dog Miniature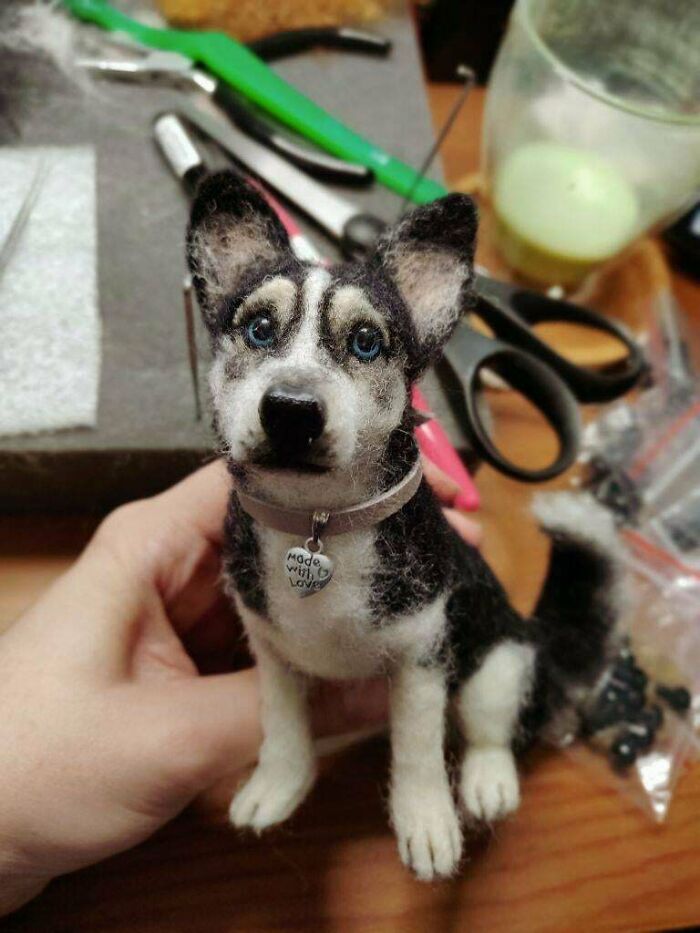 7. Made This Stained Glass For A Friend Who Moved To Kansas Recently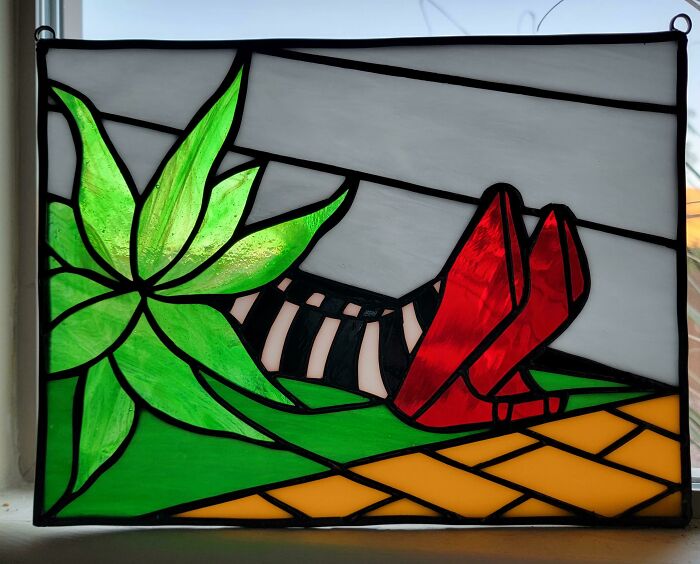 8. I Crocheted A Parasol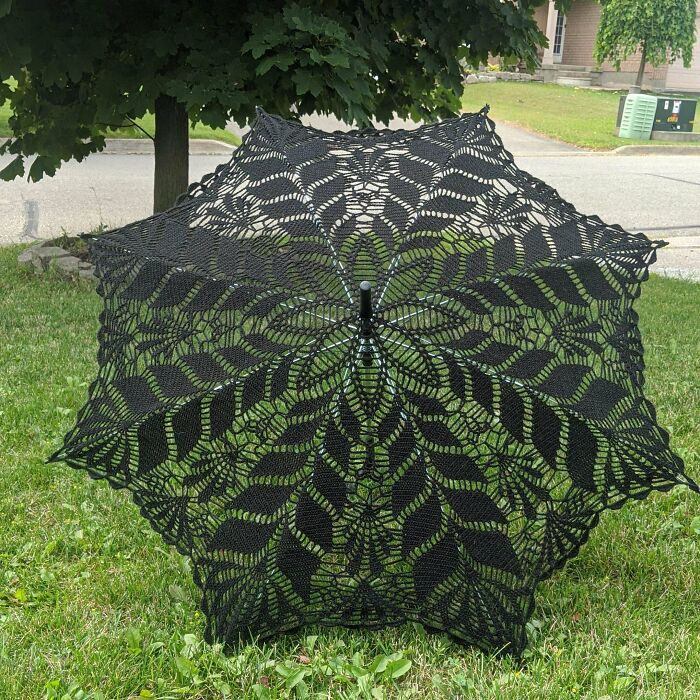 9. I Created This Design For My Friends
10. Made A Corset And Didn't Have Anyone To Share It With So I Hope Someone Enjoys!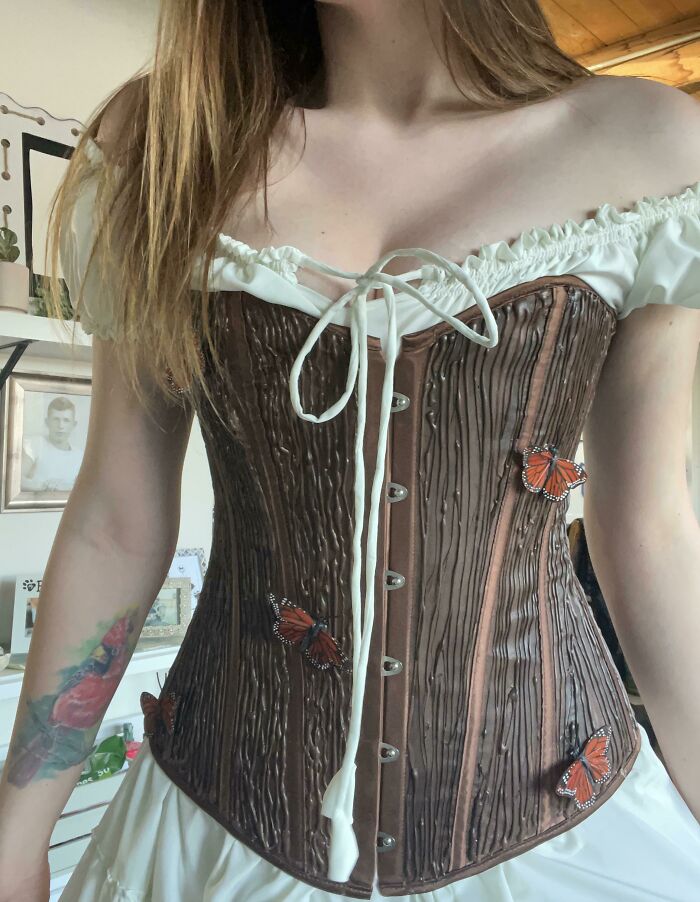 11. Fan Art For Harry Potter, Hermione, Ron. Colored Polymer Clay. How Do You Like It?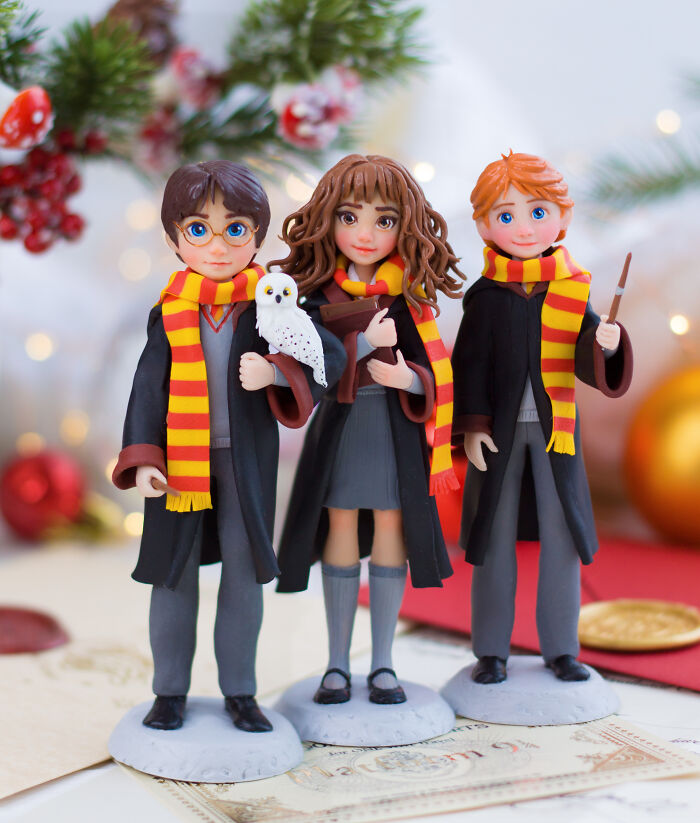 12. I Thought I'd Share This Little Polar Bear Pot I Made Out Of Porcelain!
13. Shark Night Light Made By Me!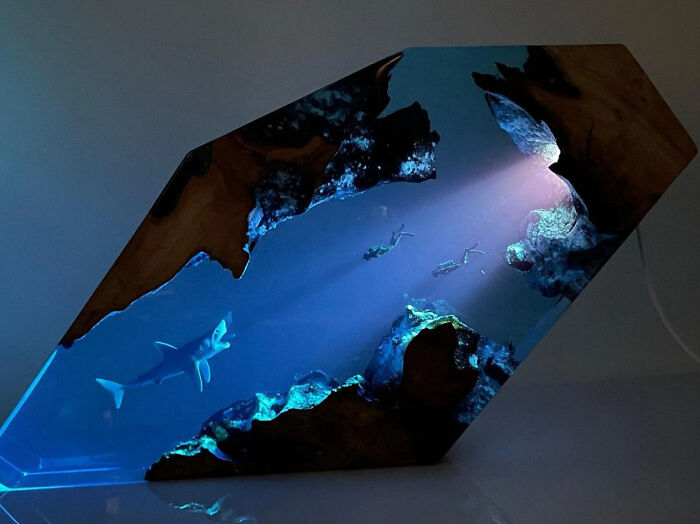 14. I Have Been Making Glass Figures For Several Years Now. I Want To Share This Spider With You, What Do You Think?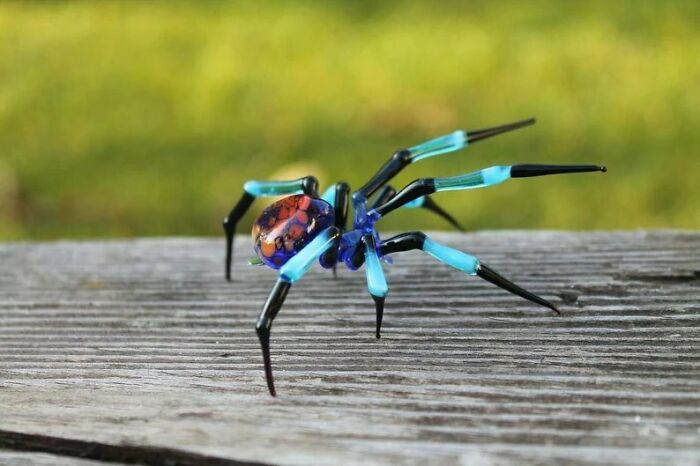 15. Lighthouse Keeper Bjorn And His Friend A Seagull Named Bert
16. I Made This Cactus Coasters Set With Leather For My Aunt's Birthday. Do You Think The Flower Pot Is A Bit Too Wide At The Base To Be Somewhat Realistic?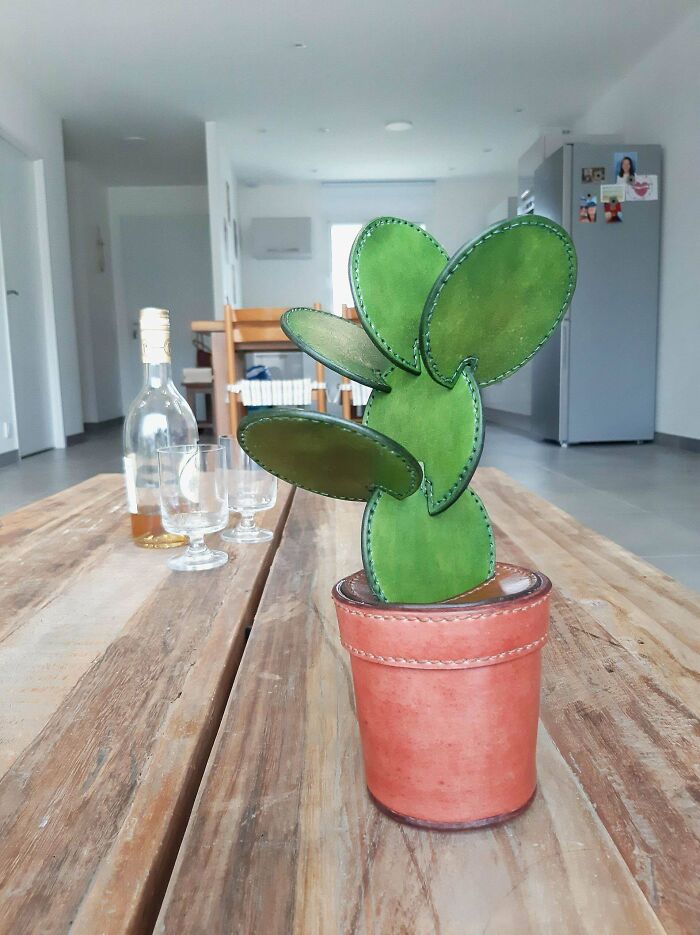 17. I Painted Comic Book Shoes This Week And I Think I've Started An Obsession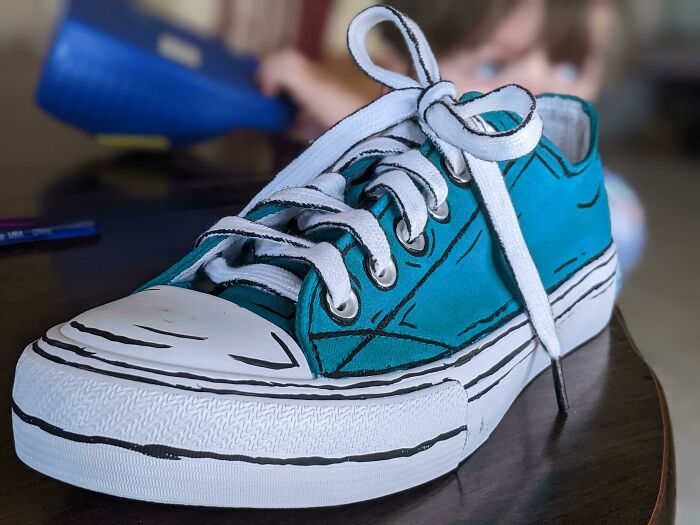 18. Have Found A Perfect Background For This Embroidery Piece I Made!
19. Snake Earrings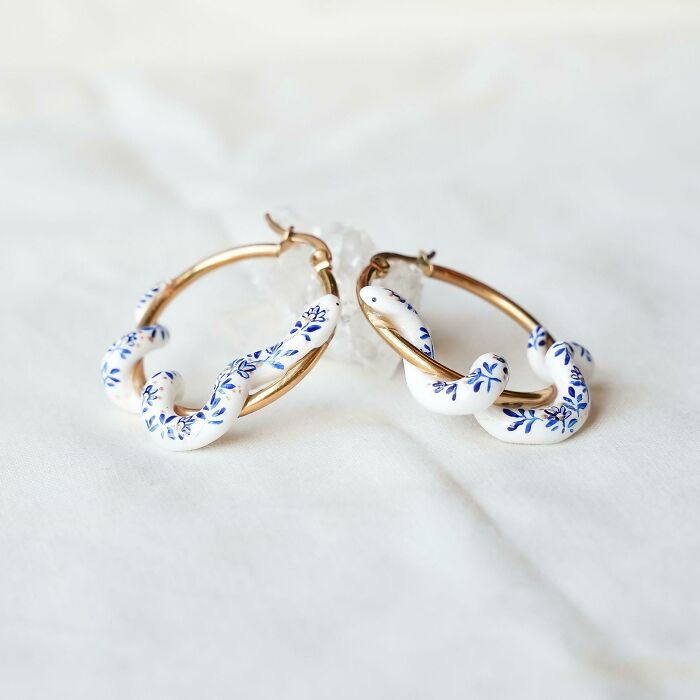 20. This Is My First Wooden Ring On Which I Have Worked Long Enough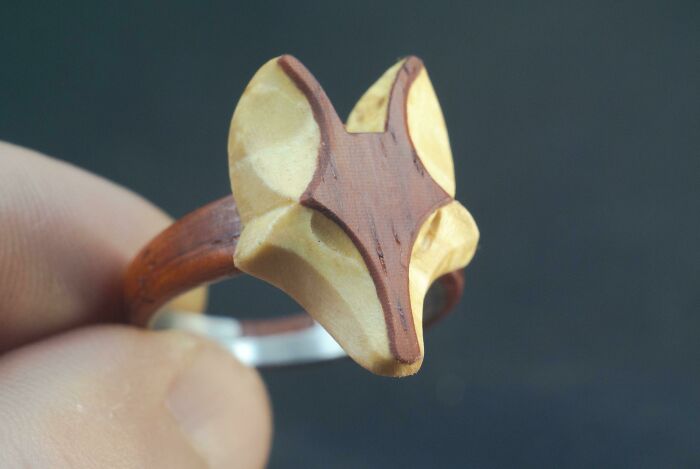 21. My Mother Is Too Shy To Post, So I'm Posting Some Pictures Of Her Mini House – The Kitchen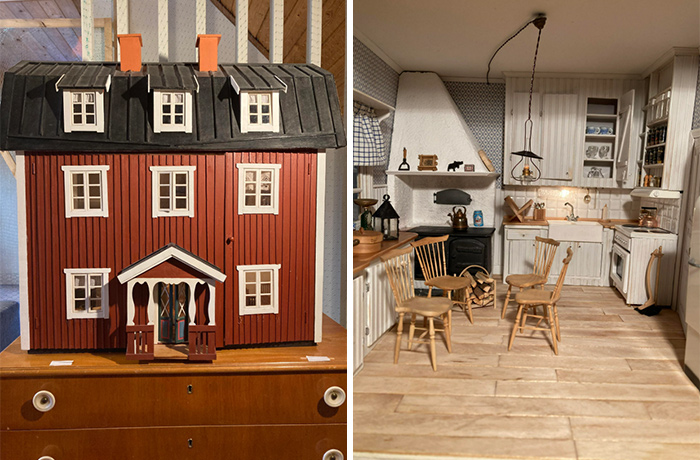 22. My Favorite Time Of Year Is Almost Here. Always Woodburned By Hand, Never Laser!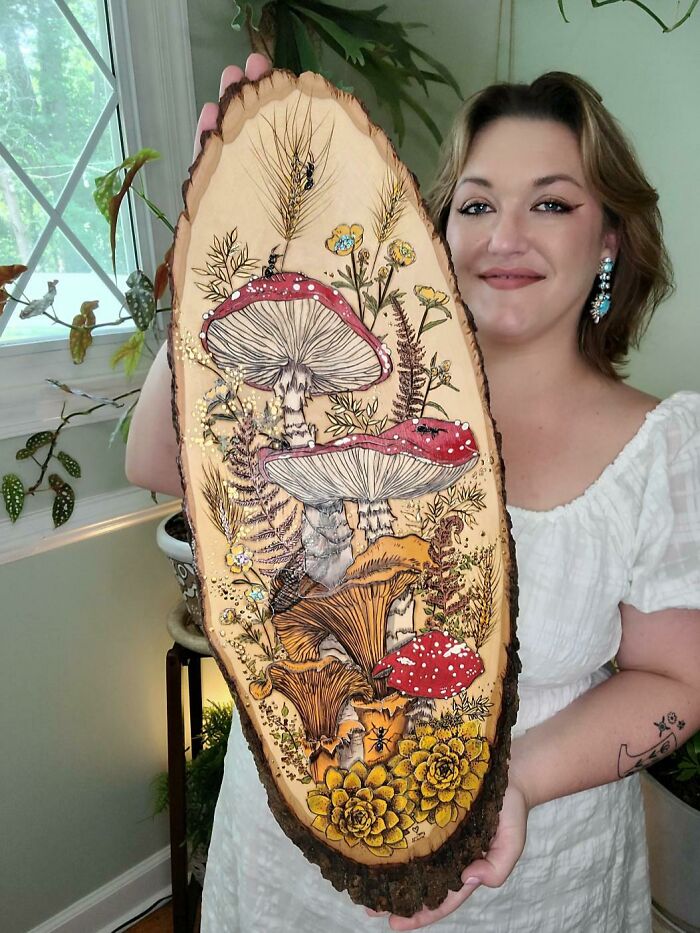 23. Been Wanting To Do This Guy For A While And I Think It's My Favorite Piece Of Glass I've Done So Far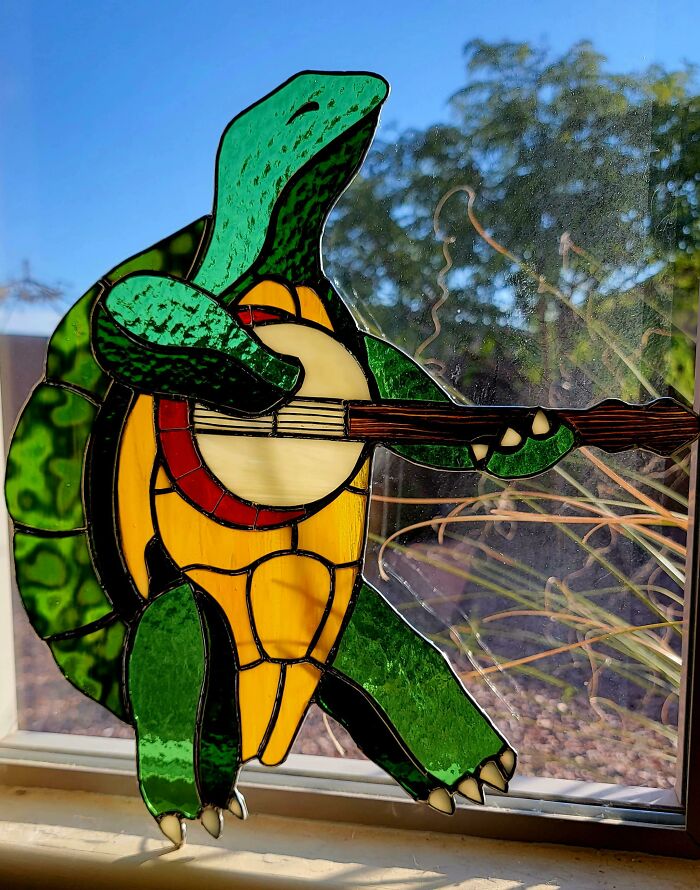 24. This Embroidery I Made Is Dedicated To Us, Procrastinators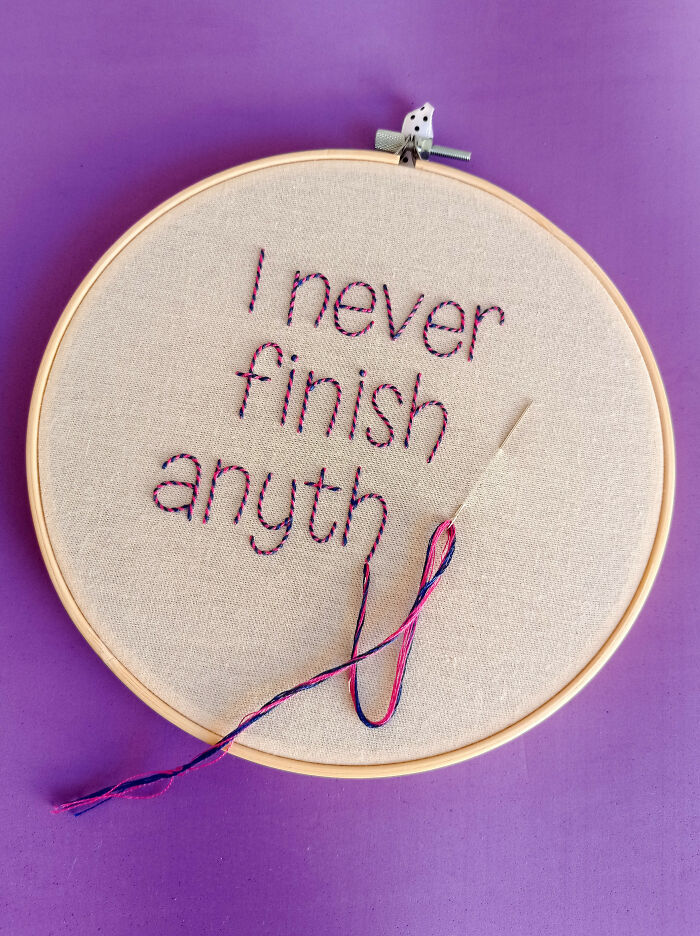 25. A Dachshund Quilt I've Just Finished As A Gift For My Sister In Law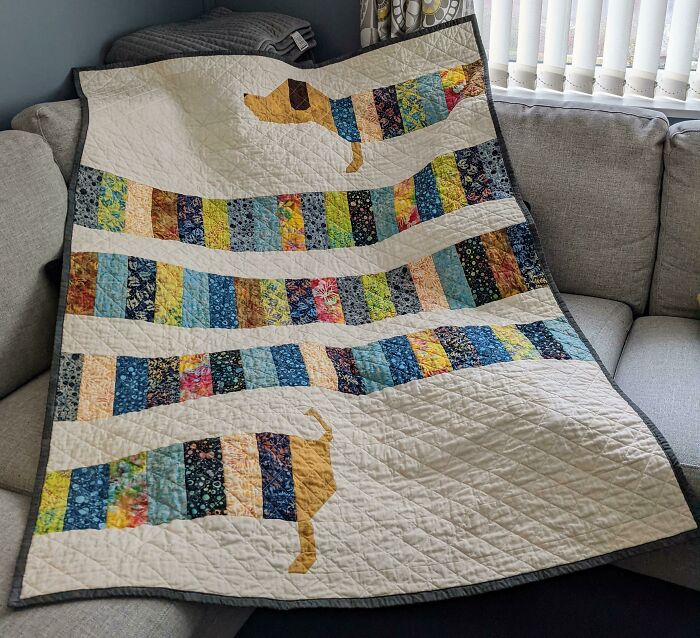 26. Found An Old Tube TV By The Trash. Now My Cats Have A New Spot!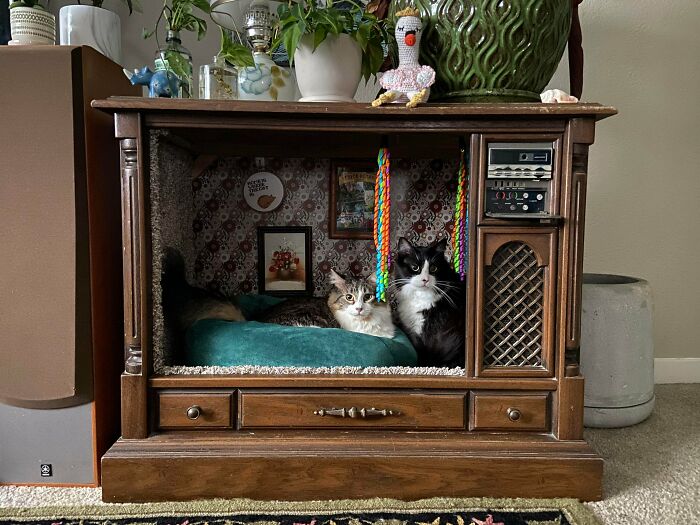 27. My Grandmother Passed Away This Weekend And I Wanted To Share One Of The Many Things She Made. She Made This Entire Doll. She Poured The Molds For The Hands And Face, She Pained The Doll, She Sewed The Dress, And Crafted The Hat And Mask
28. I Made Watermelephant Ornaments For This Christmas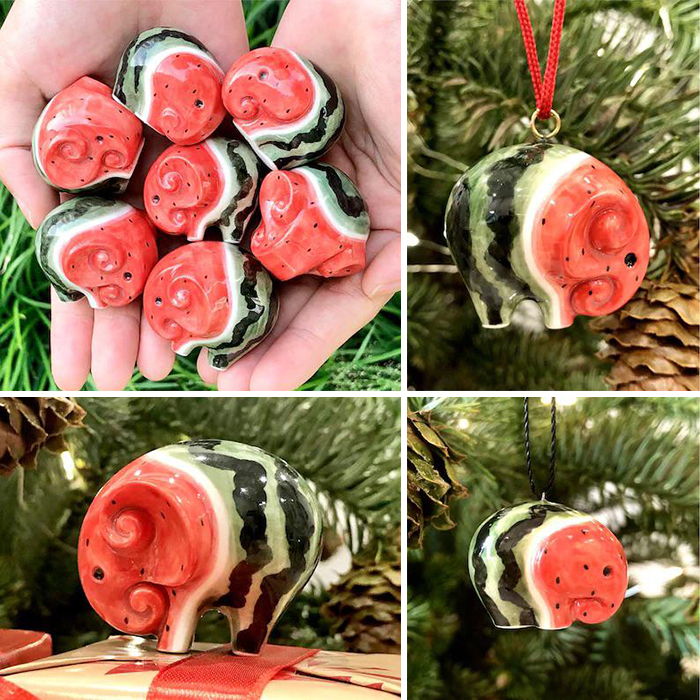 29. Bird Embroidery On Tulle Featuring Barbed Wire. 12″ Hoop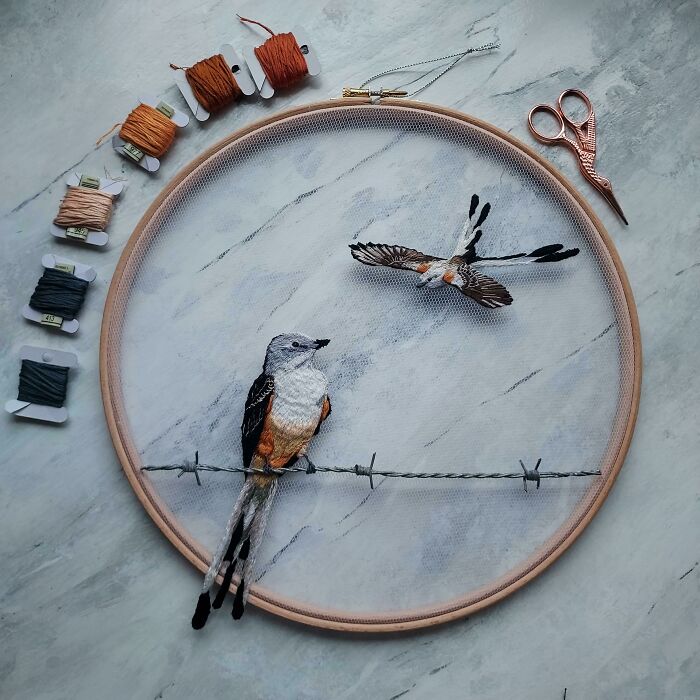 30. I Made An Oil Painting Showing How It Felt To Lose My Dog Of 15 Years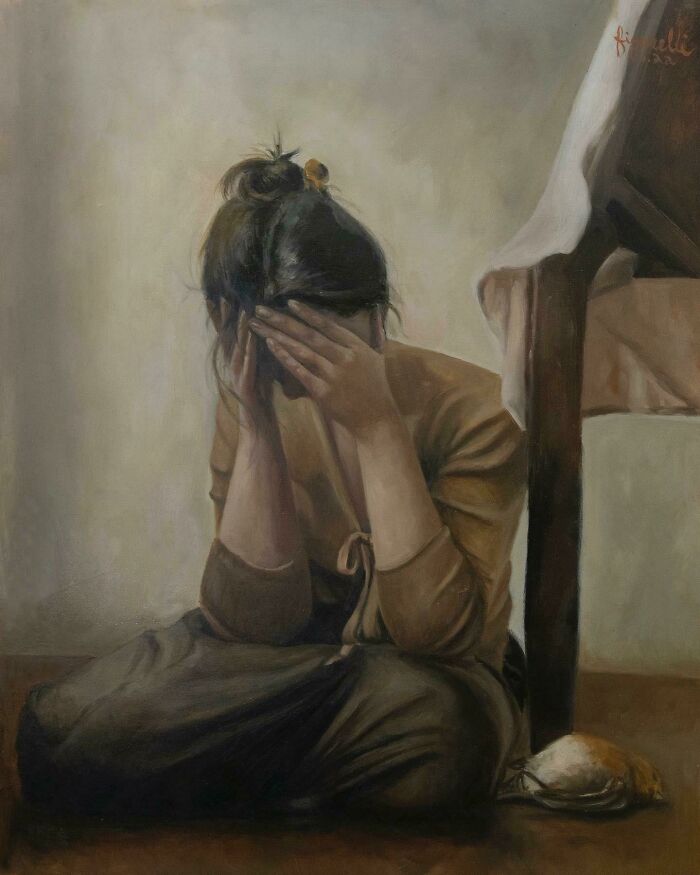 31. Made This From Some Plastic Bags And Old Wires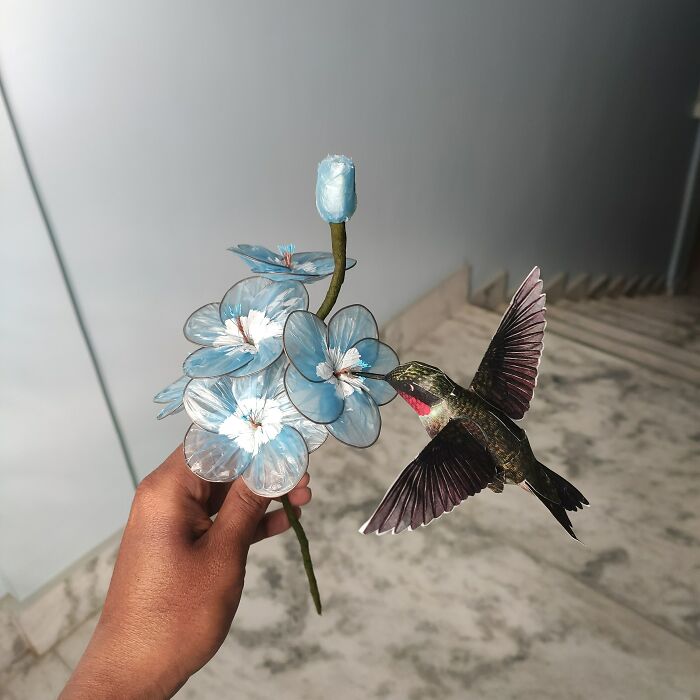 32. I Made A 7ft Long Octopus Plushy. He's Called Octopus Prime, And He's The Most Ridiculous Thing I've Made This Year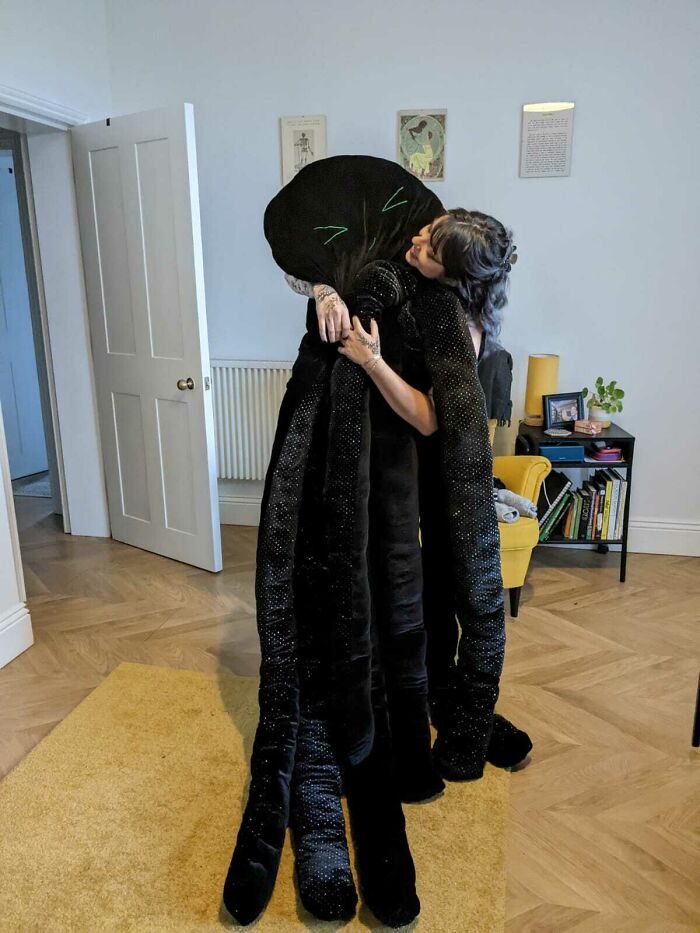 33. My Wife Asked Me To Make A Ring Holder
34. My Kid's Theatre Teacher Asked For Fake Food For Their Play, And Fake Food They Shall Have!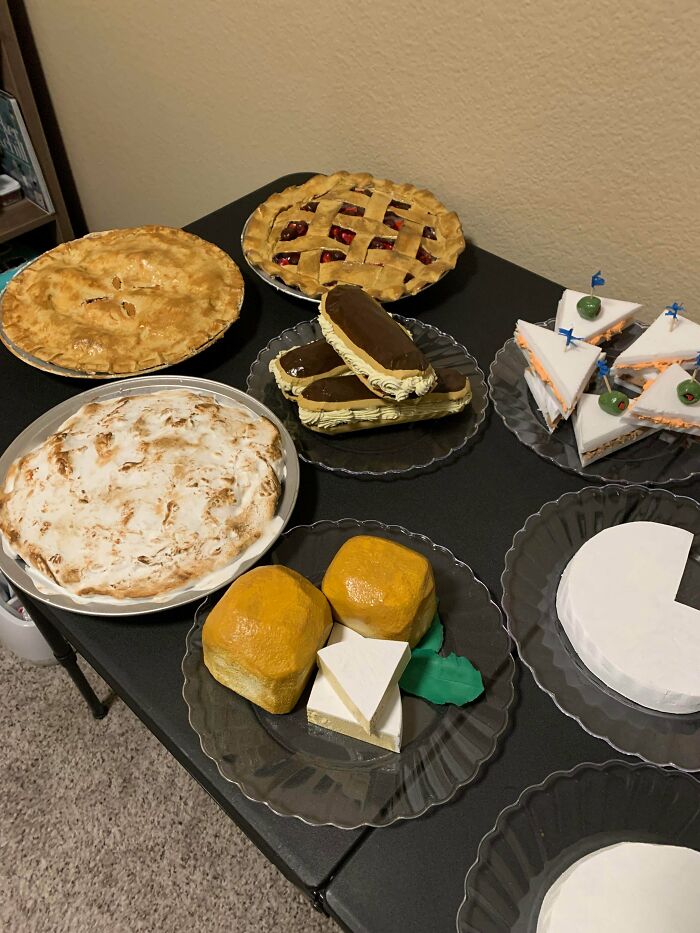 35. I Made A Baby Mobile For My Spooooky Friend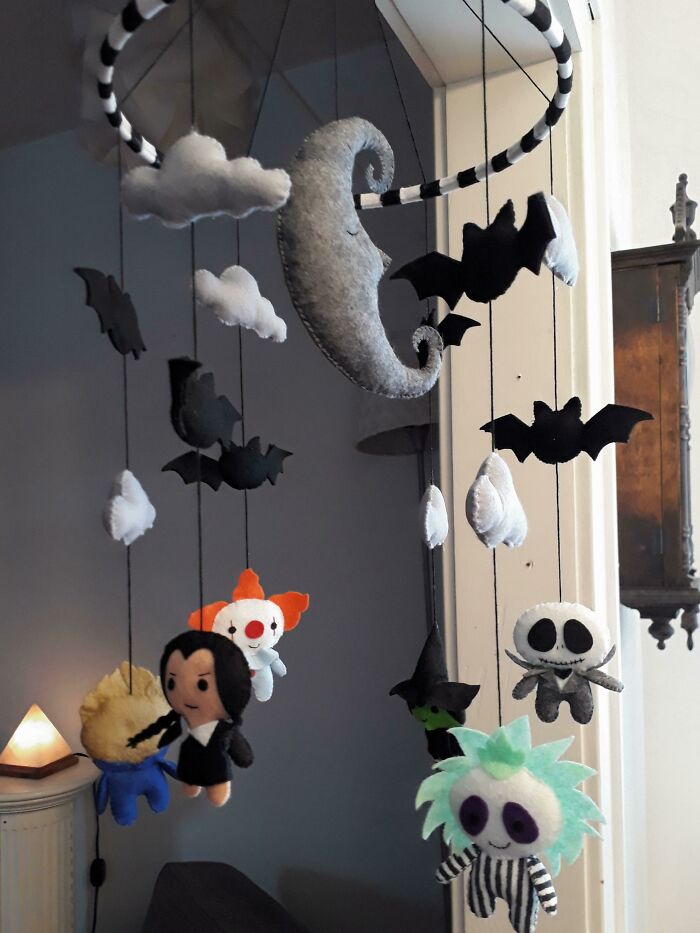 36. Making An Axolotl Head For Your Mannequin Counts As Craft, Right?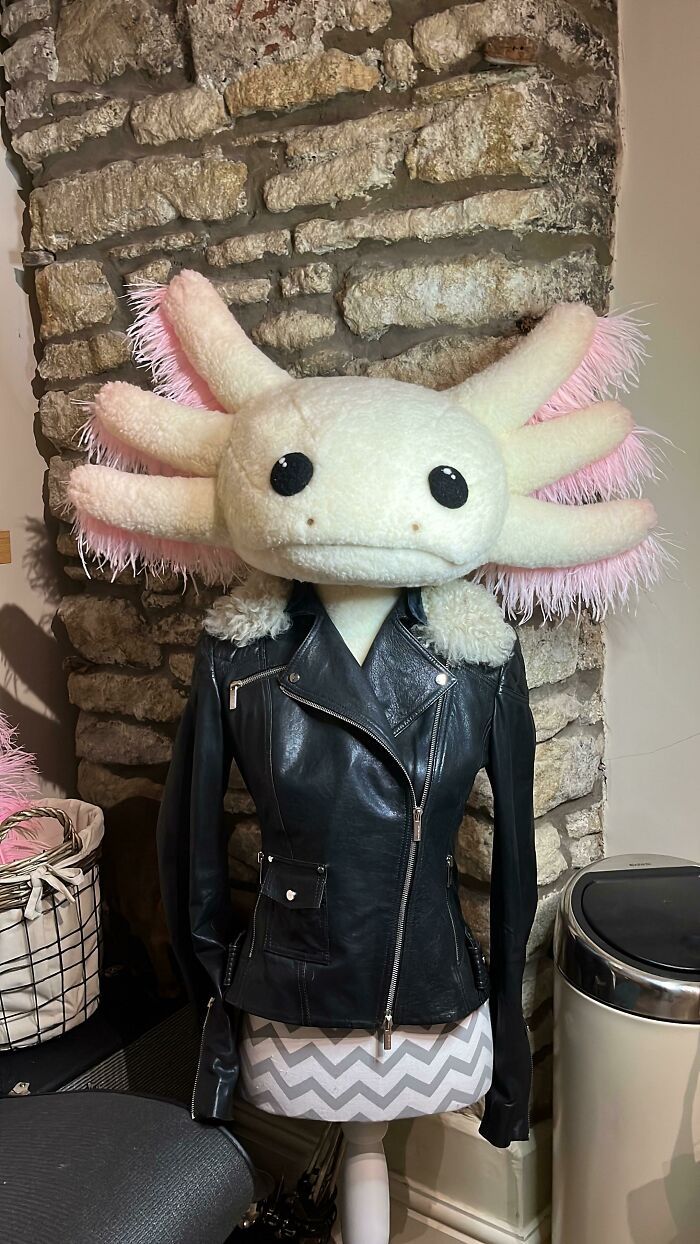 37. I Created Stained Glass Versions Of Origami Paper Boats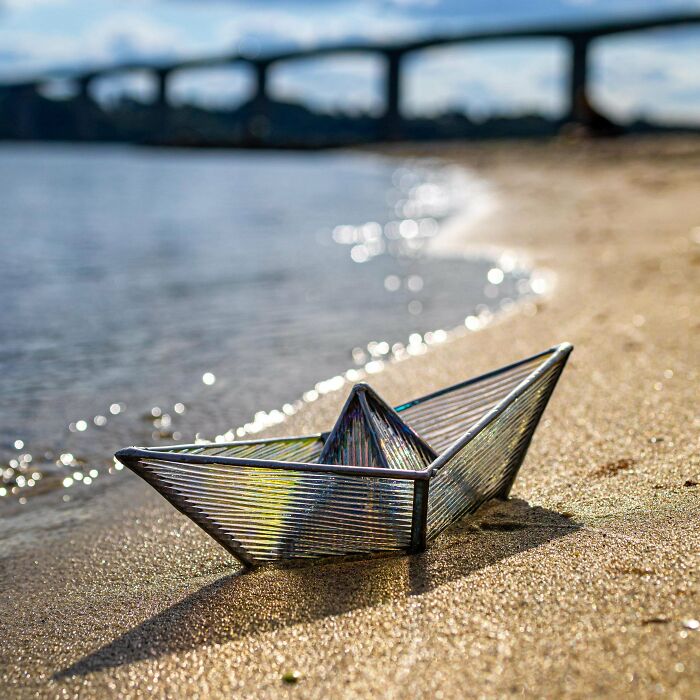 38. Front Entryway Doors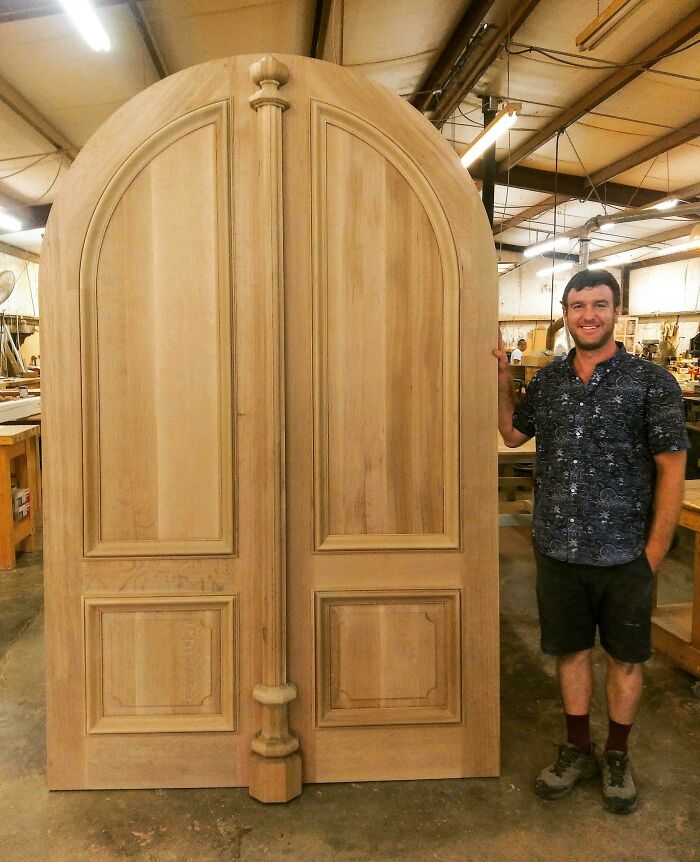 39. Just Finished. Crocheted Sweater
40. I Made A Harry Potter (Chamber Of Secrets) Themed Ring With A Set Moissanite. Let Me Know What You Think!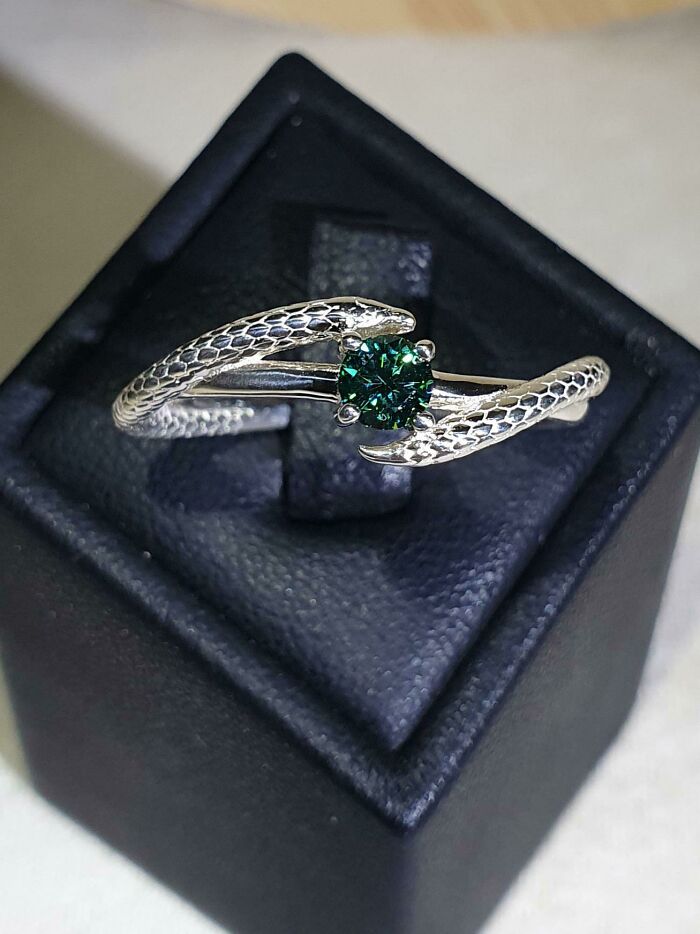 41. A Stop Motion Puppet I Made For Someone! She Was Made From Milliput, Balsa Wood, Wire, Latex And Fabric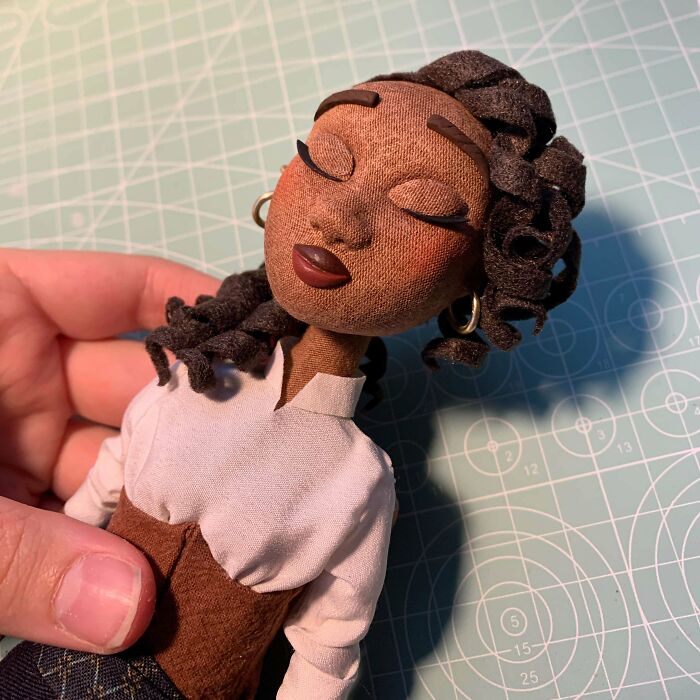 42. I've Been Making Brooms For The Past Roughly 3 Months And I Just Made My First Double/Wedding Broom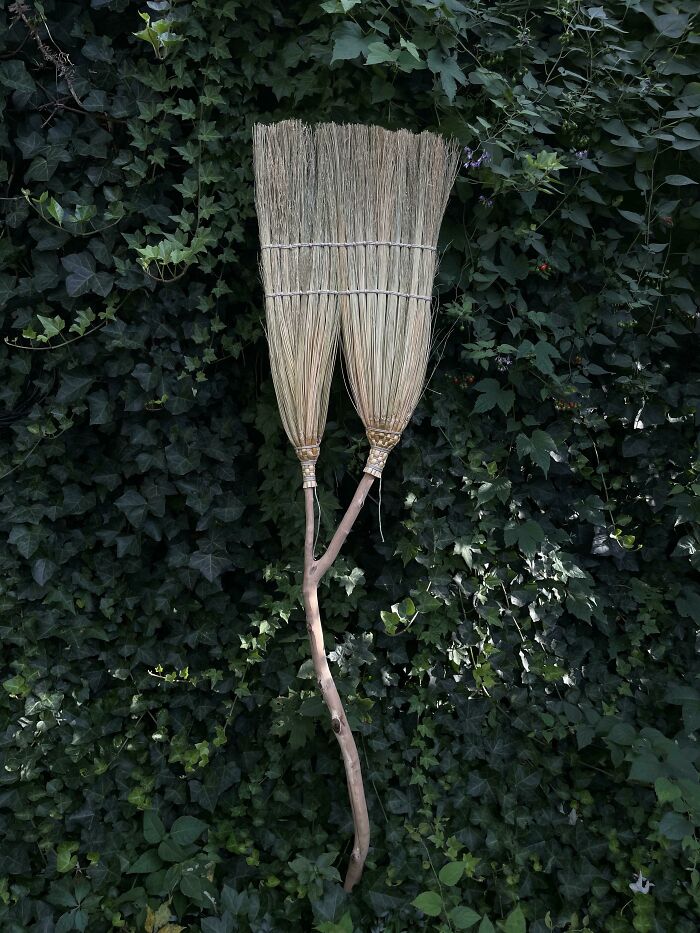 43. I Made This Macrame Choker With Rose Quartz, Let Me Know What You Think!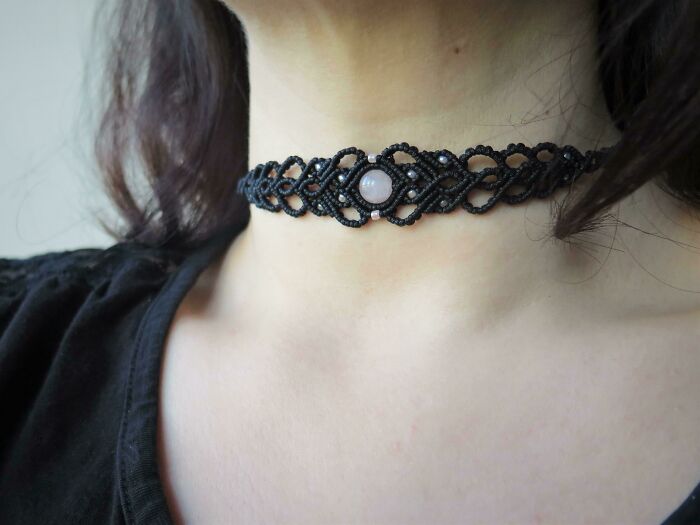 44. 3 Years Of Progress With My Ceramics! Can't Wait To See What This Will Look Like In The Next 3 Years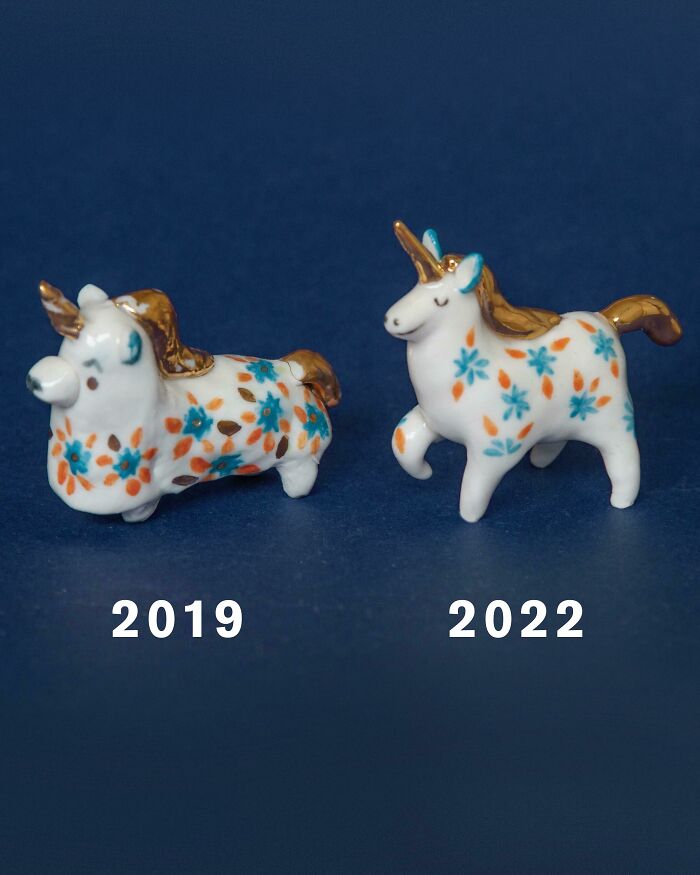 45. I Make Pressed Frames From Real Dry Flowers
46. The Jade Brick Bowl! I Cast These Oak "Bricks" In Green Resin And Turned Them Down To A Bowl. What Do You Think?
47. Girl With A Pearl Earring
48. My Paper Peony And A Real One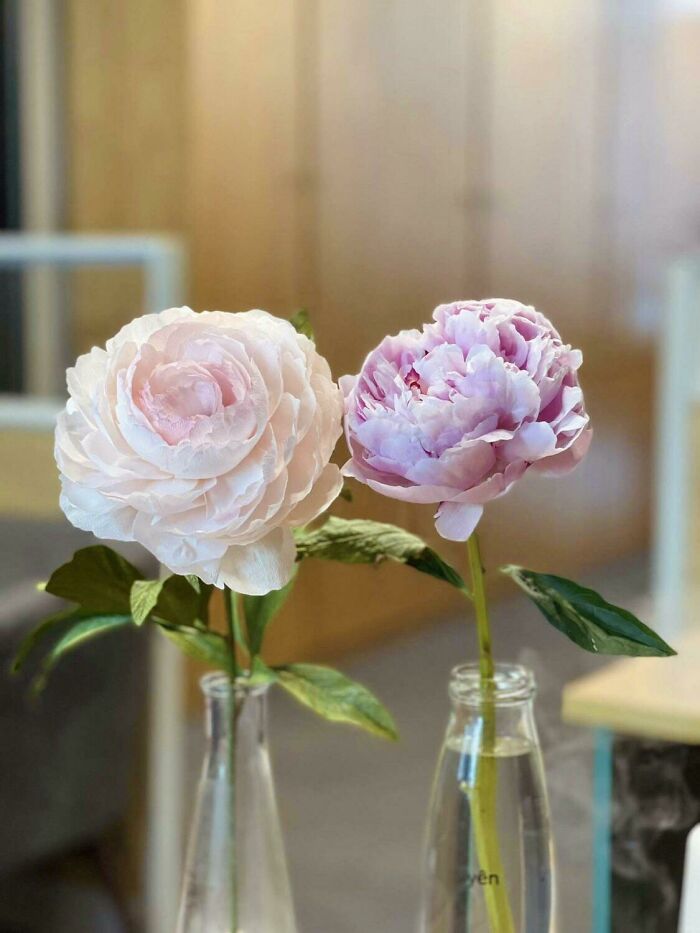 49. I Made This Embroidery As A Gift To My Religious Grandma And She Loved It!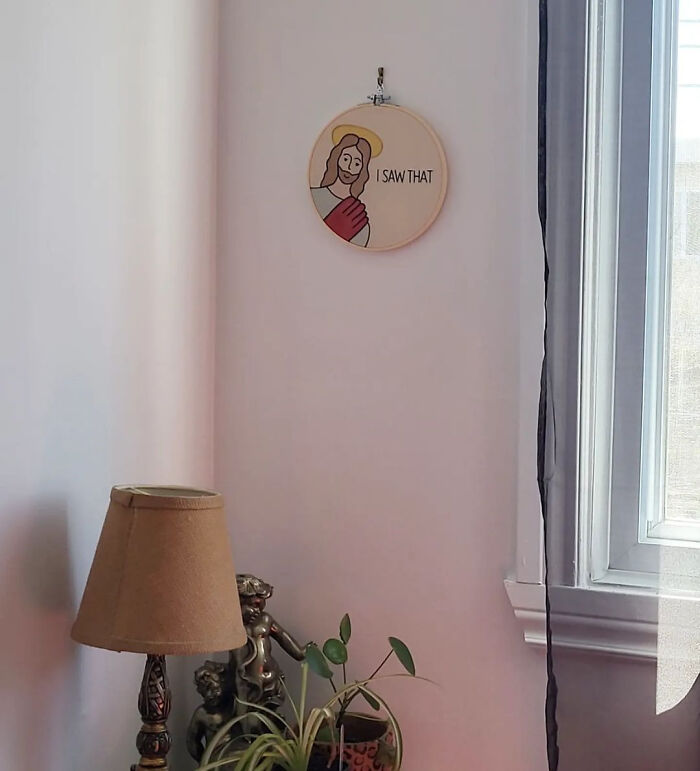 50. A Rope I Made By Hand Using Locally Foraged Daffodil Leaves & Stalks – This Rope Then Was Used As A Handfasting Cord At My Friends' Wedding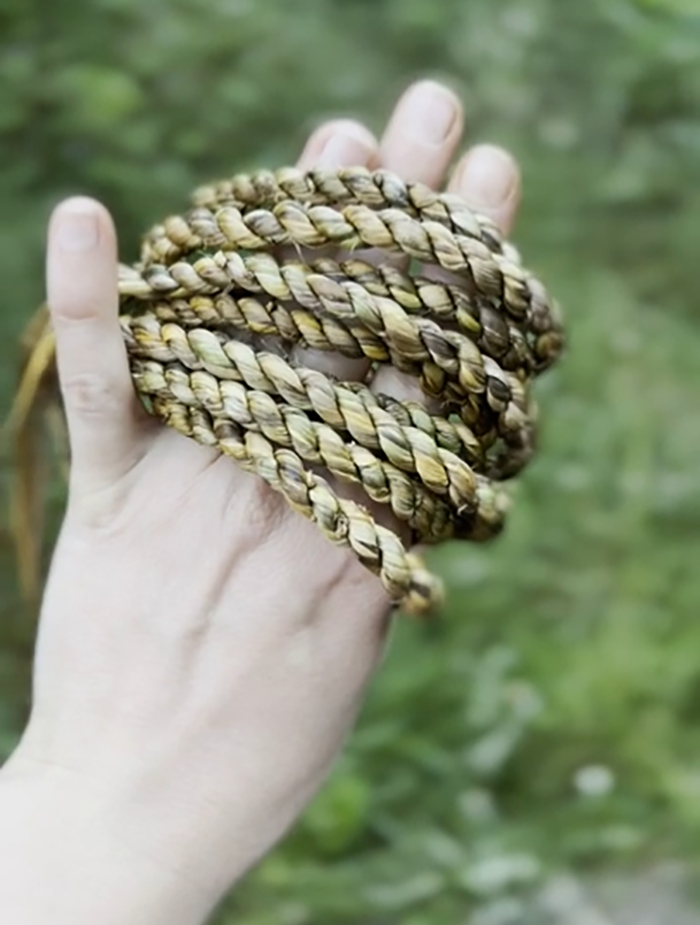 h/t: Bored Panda