Do ya'll remember Mapquest? You had to print out 20 pages of directions that would definitely get mixed up and if you missed a single turn you were f*cked. Those were the days!
Some of us directionally challenged people will take whatever map option gets me there. Any nudge in the general right direction is better than I could do solo. I mean, I was going to be late anyway. There's no need to blame it on my map program.
Who knows when the fight between Apple Maps and Google maps became so polarized, but people seem to really hate one or the other. Personally, I think it makes sense to like Apple Maps if you have an iPhone and prefer Google Maps if you have an android, but it seems like people's opinions are a little more nuanced than that.
People are once again roasting Apple Maps on Twitter and whether you are a fan or not, the memes are pretty funny. Here are some of the best ones.
---
1.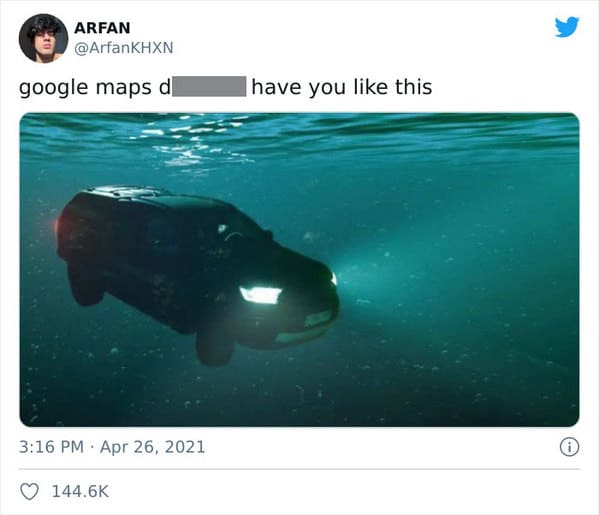 2.
3.
4.
5.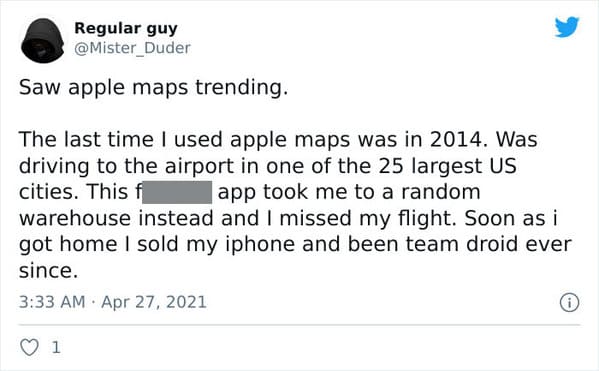 6.
7.
8.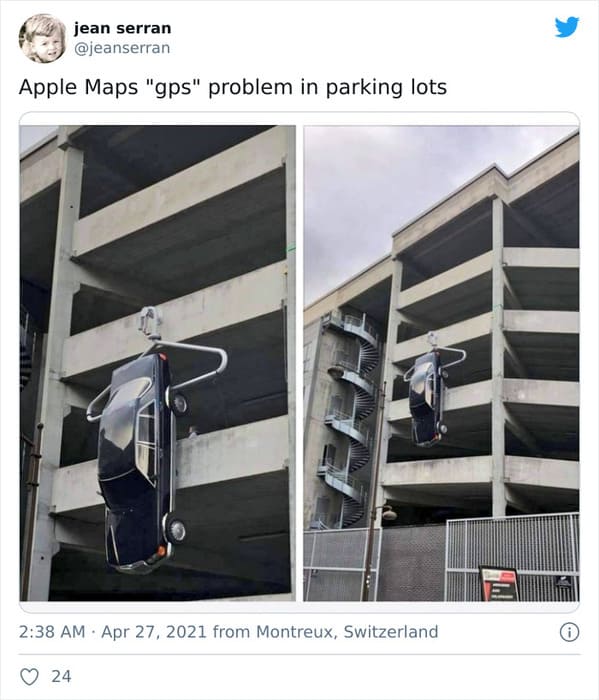 9.
10.

11.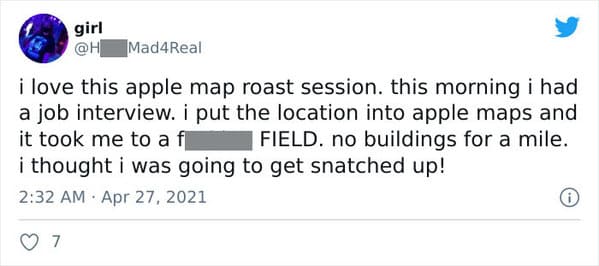 12.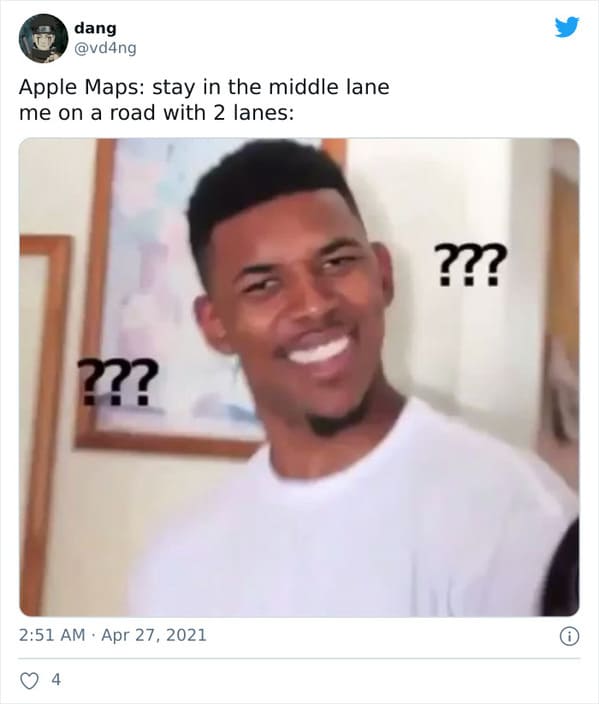 13.
14.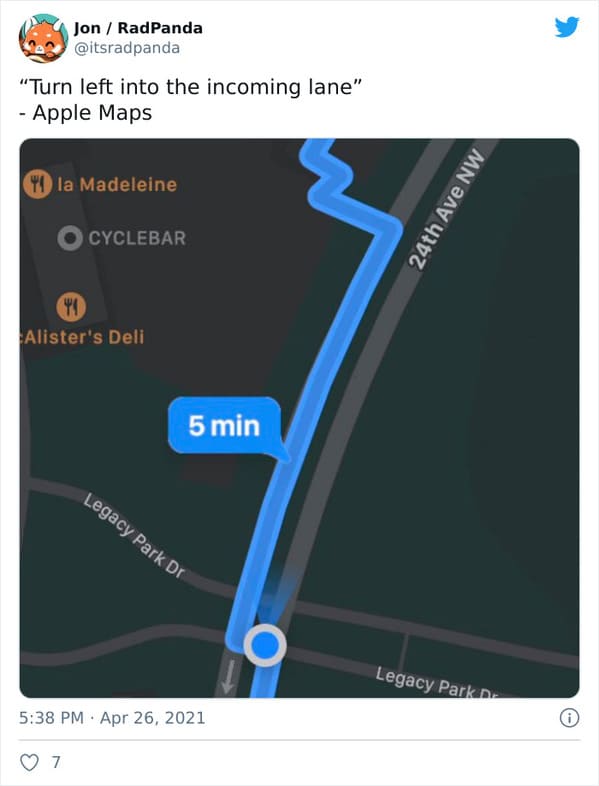 15.
16.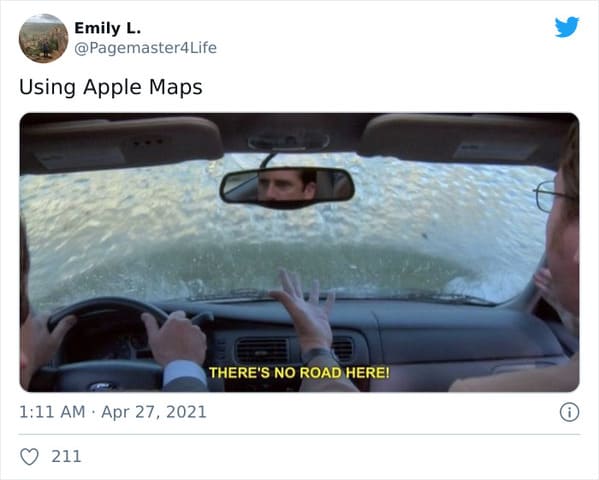 17.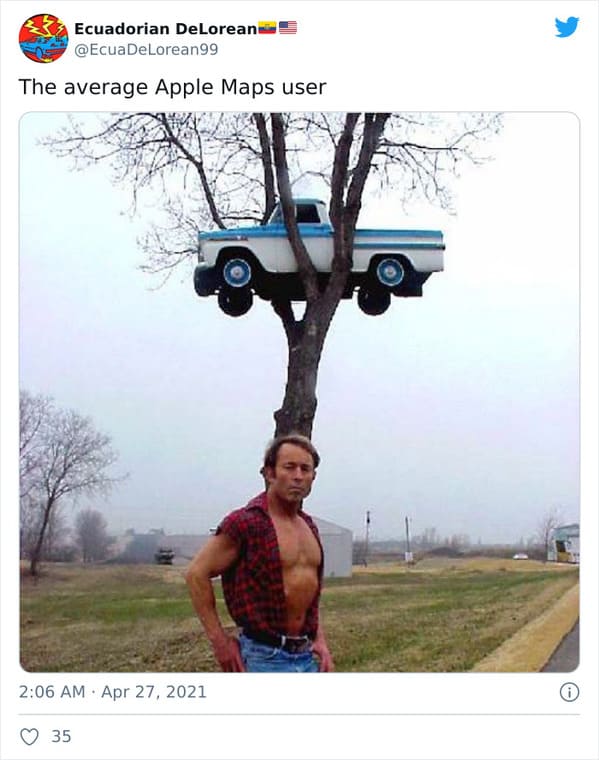 18.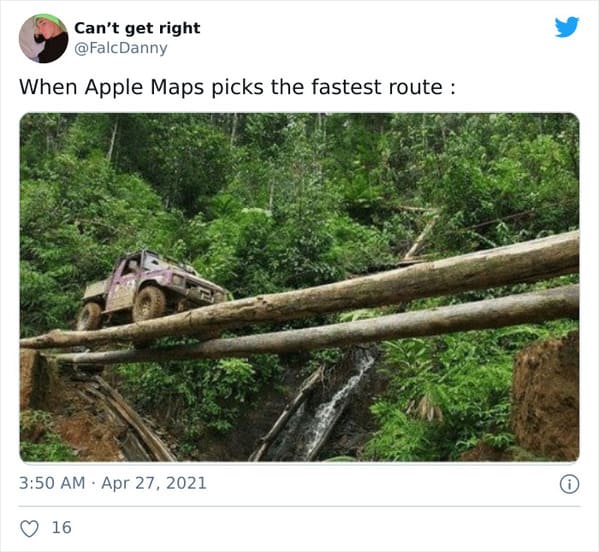 19.
20.

21.

22.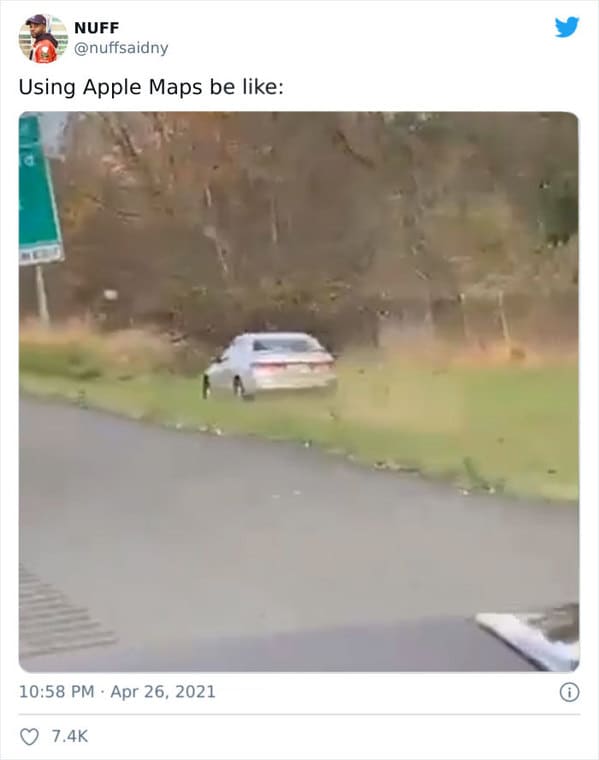 23.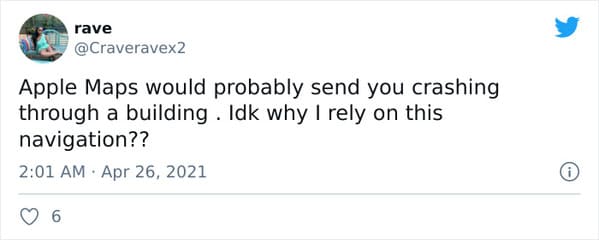 24.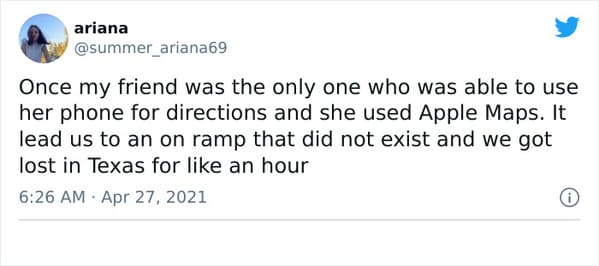 25.

26.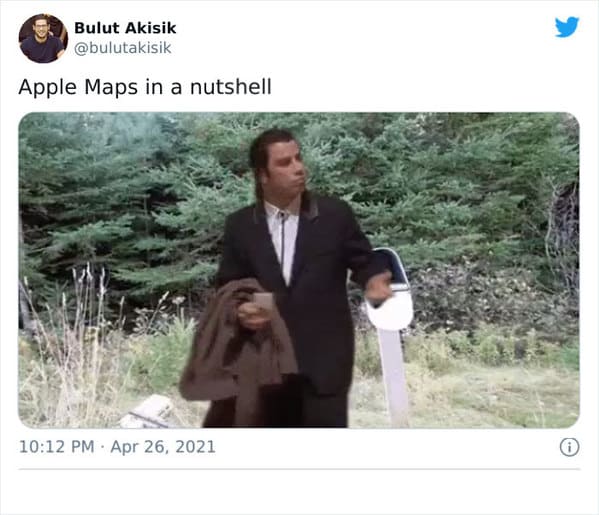 27.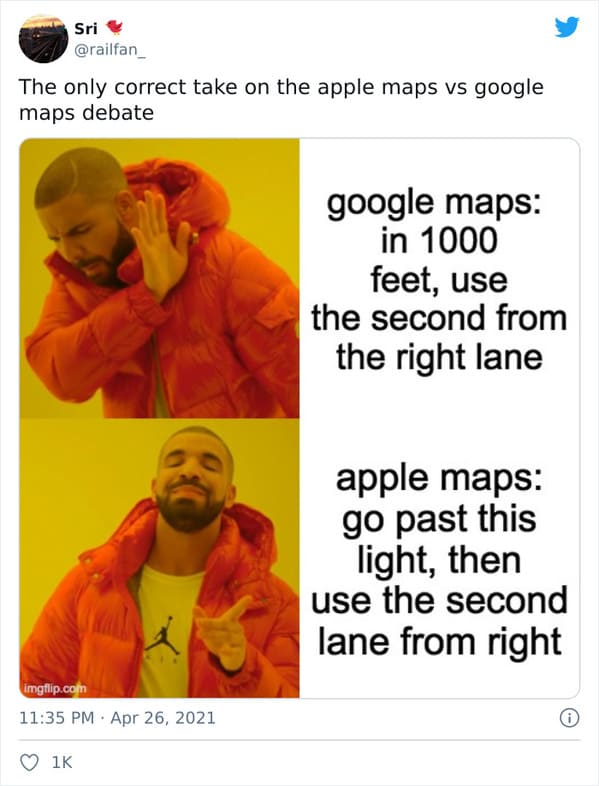 28.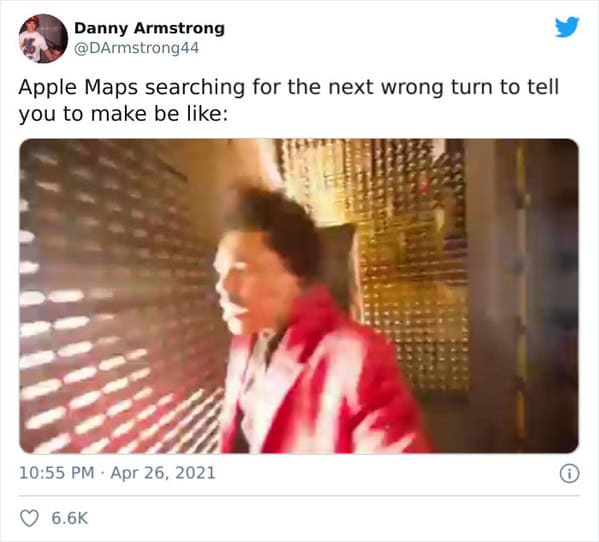 29.