People are sharing Civil War memes, nature is healing.
The 2020 Presidential Election is slowly, slowly, reaching its conclusion with Joe Biden looking like the probable winner. But because the United States is a deeply divided country currently helmed by a malignant narcissist named Donald Trump who has implied that he may not accept the results of the election, should he lose, everyone is wondering what exactly could happen next.
While a peaceful transition of power is what one would normally expect after an election, Trumpworld is such a bizarre cult and 2020 is such a bizarre year that there's the feeling that anything could happen…even a second civil war. While that seems unlikely many businesses, including Sweetgreen, have boarded up their windows in anticipation of post-election unrest and people are watching the political situation closely.
Naturally, America's memelords are hard at work stoking the flames of another Civil War.
1.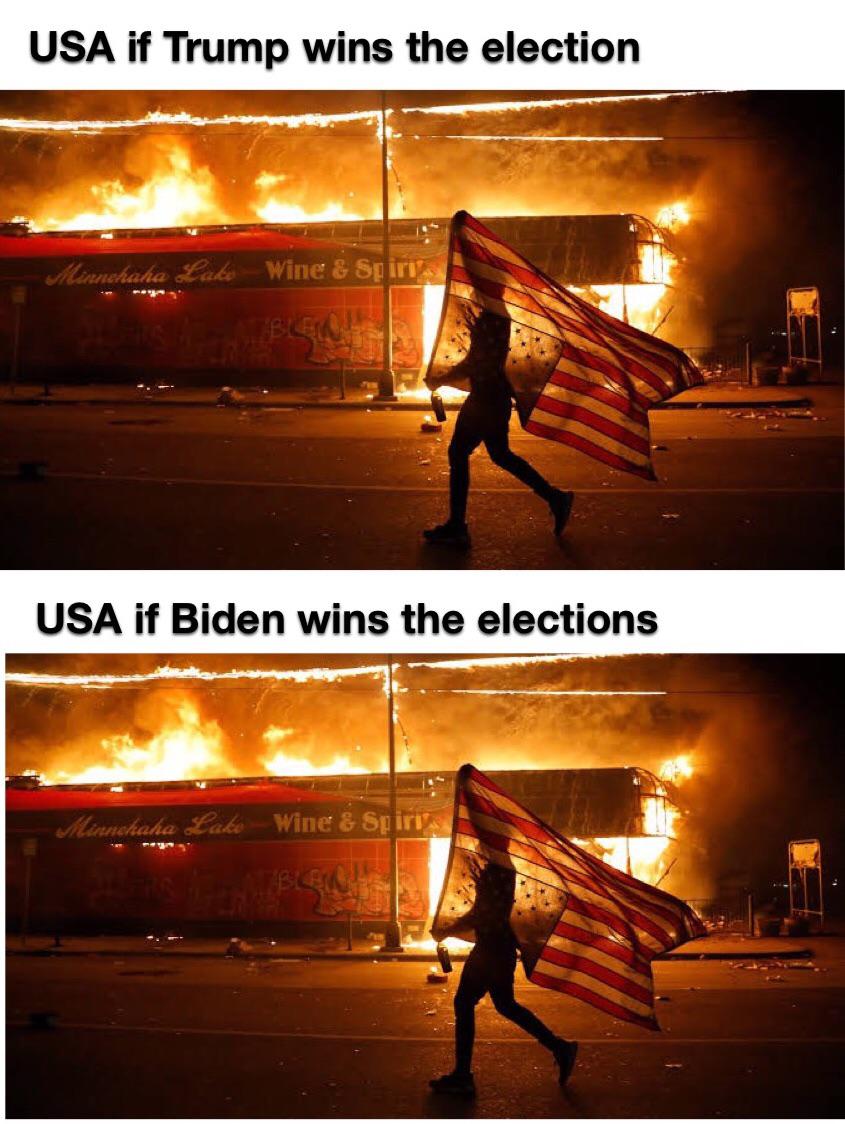 2.
3.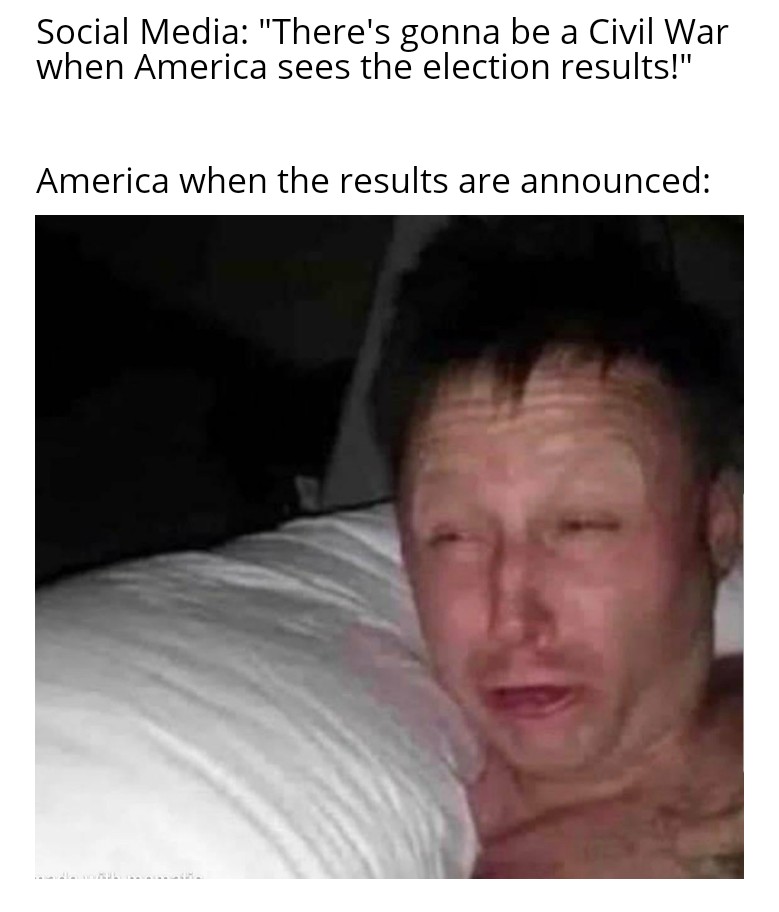 4.
5.
6.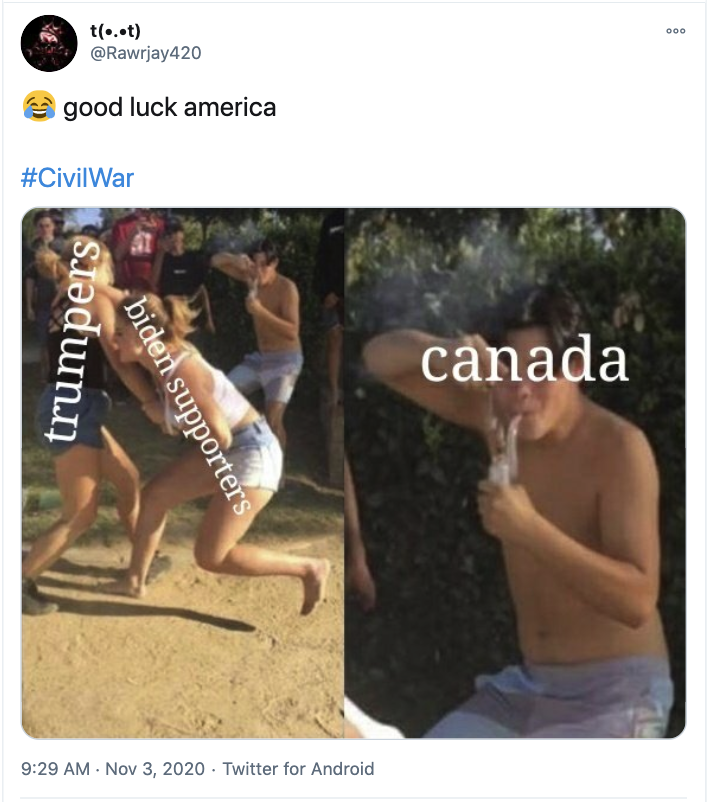 7.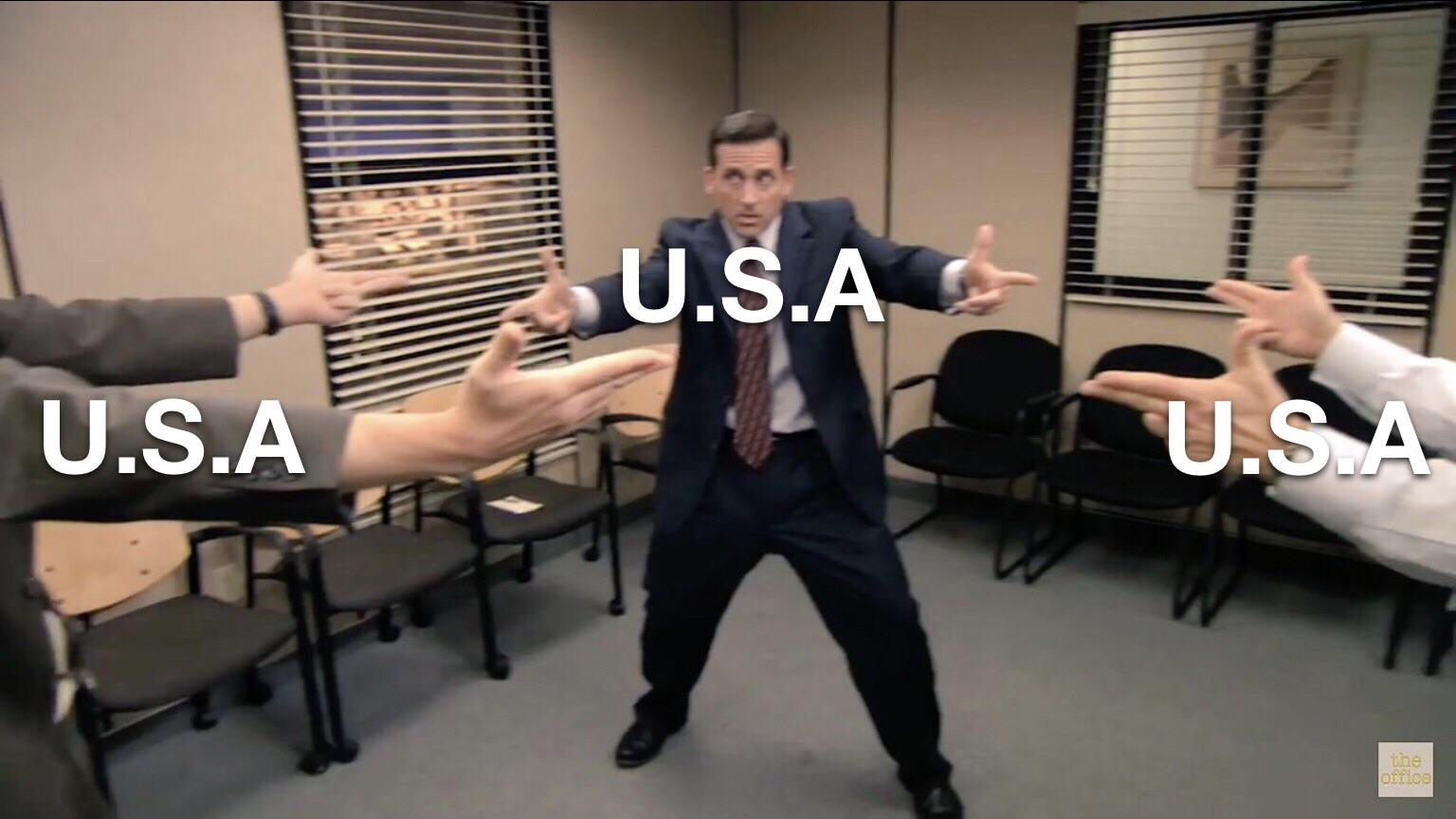 8.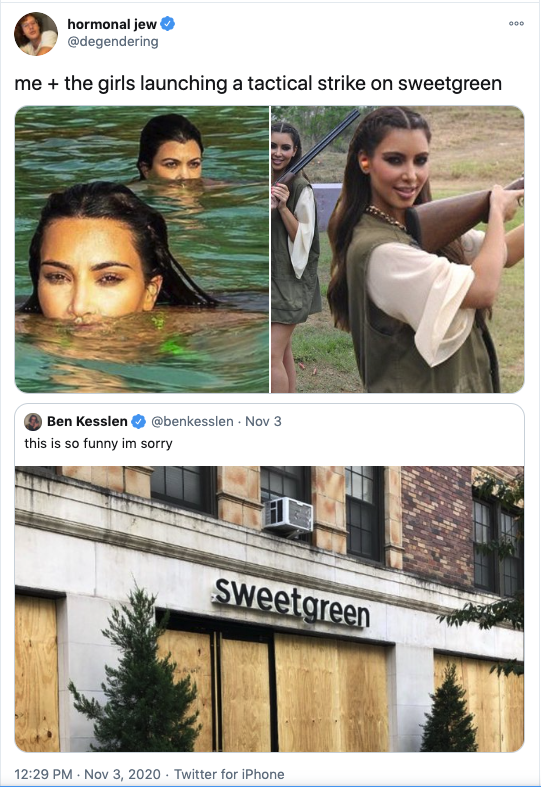 9.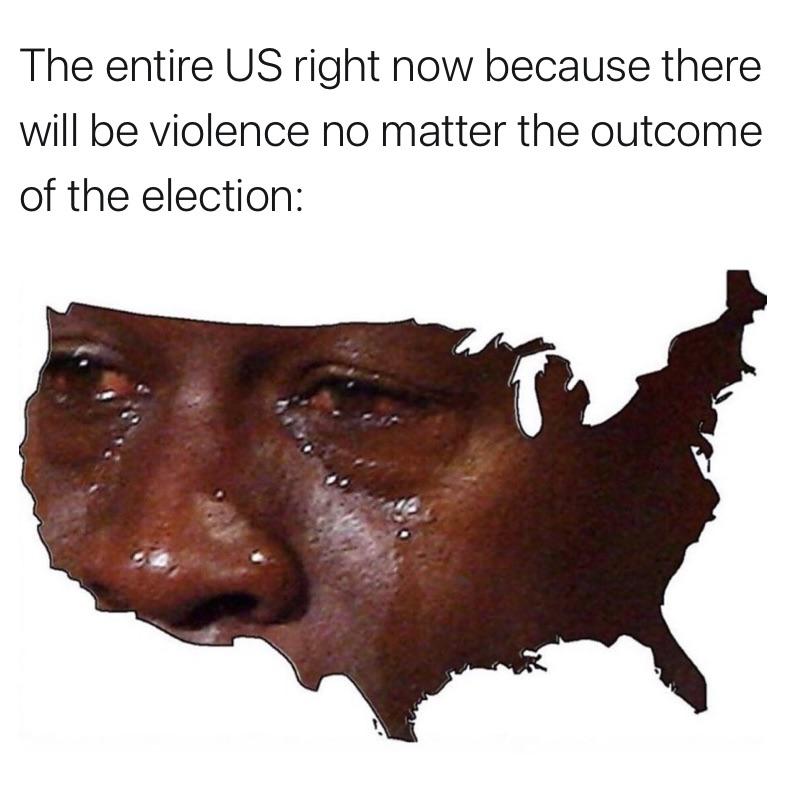 10.