11.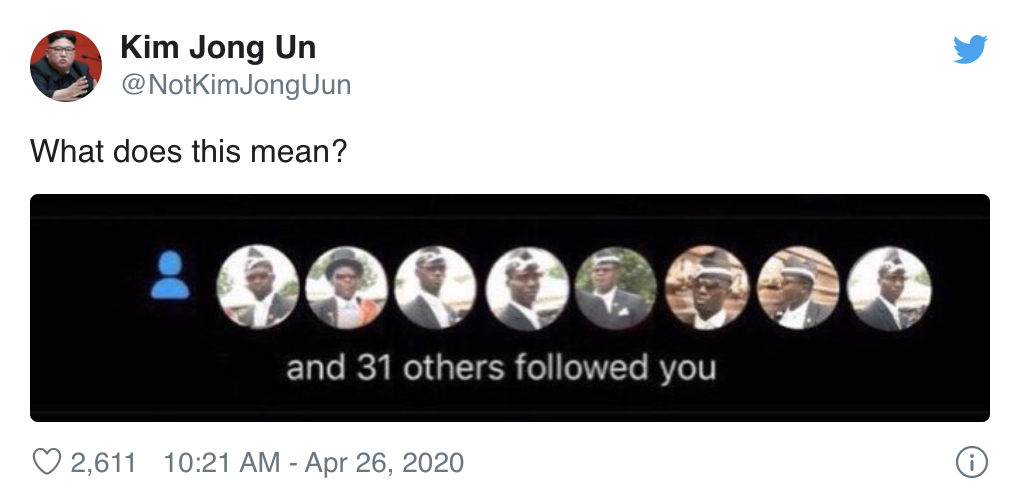 12.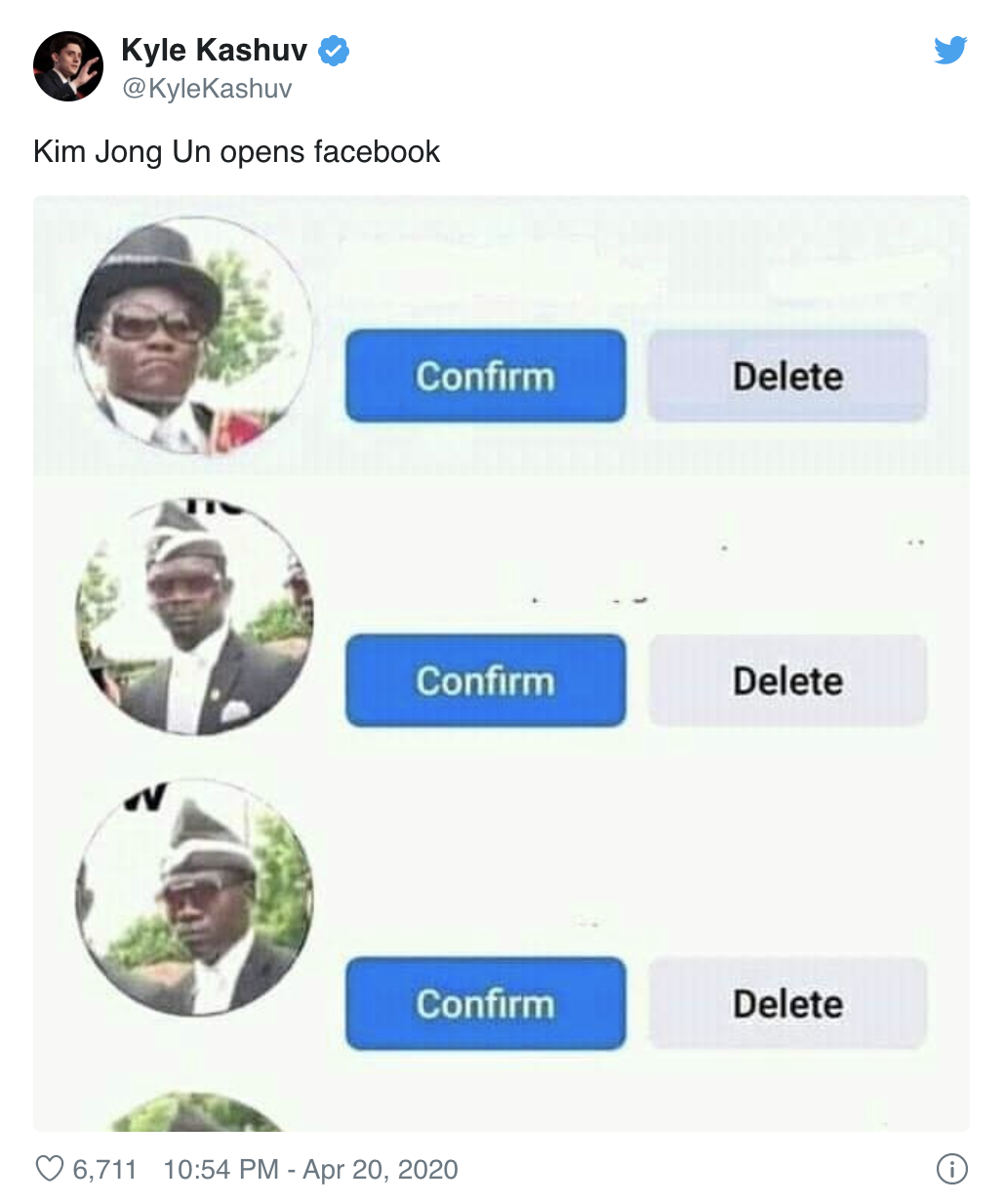 13.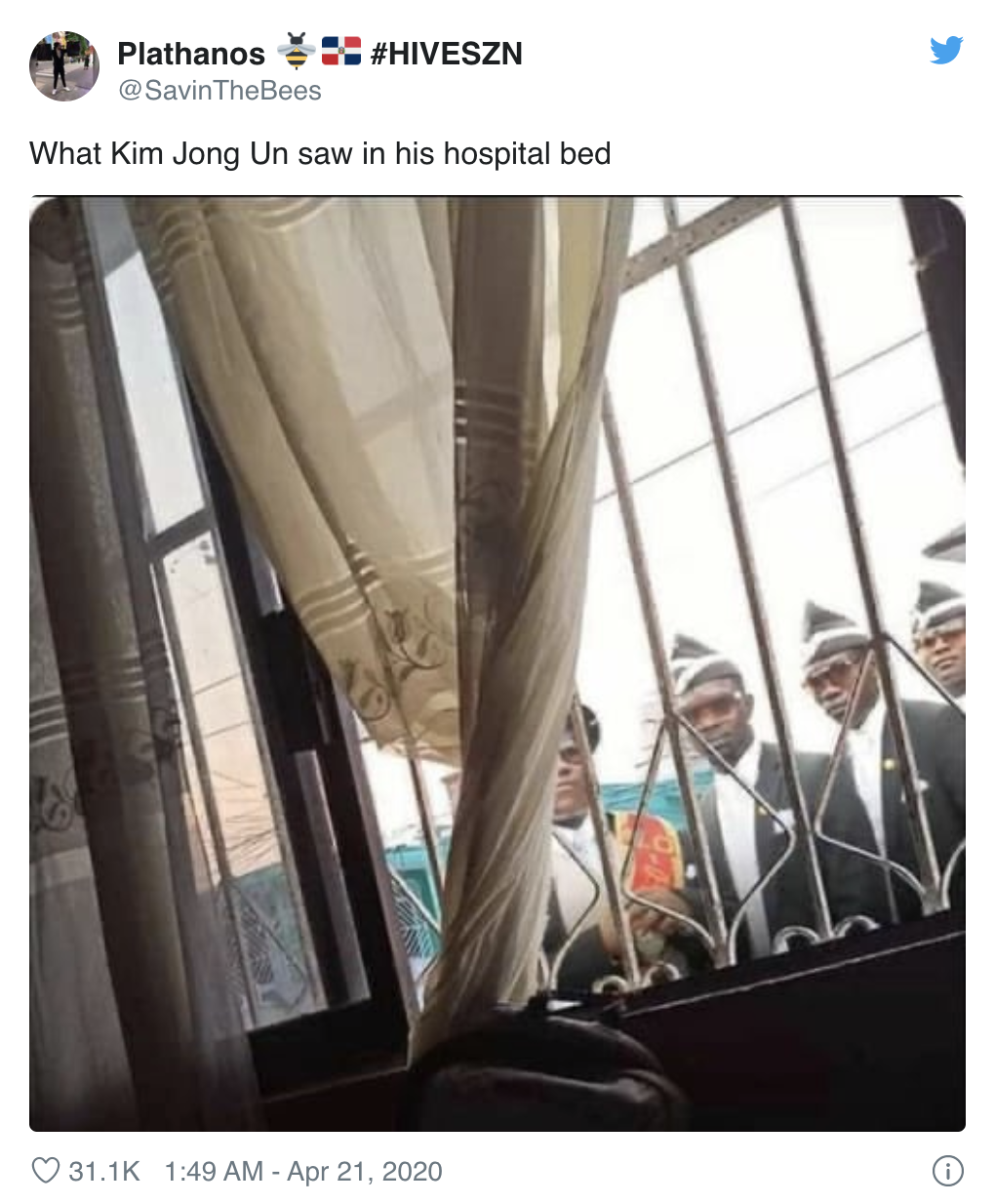 14.
feels like dancing pallbearers is the first good meme of 2020 to hit critical mass pic.twitter.com/LauCtyfY87

— Gene Park (@GenePark) April 22, 2020
15.
i can't stop thinking about these guys.

this meme has legs because like any great meme it's evolved past its initial larval stage in the baseline "fail" genre. the pallbearers of Ghana are becoming myth, like the internet's ferrymen of the River Styx
pic.twitter.com/jPqYfMkYAB

— Gene Park (@GenePark) April 22, 2020
16.
— OUT OF CONTEXT ⚰️ (@NoContextRIP) April 29, 2020
17.
18.
I hope the PallBearers from Ghana are aware of this. HallMark cards with their faces on them. Please go and make the $$$$ now or never pic.twitter.com/HtUBTA40mP

— Jay Foley (@jayfoley2131) April 28, 2020
19.
we have recruited a dog🤣 pic.twitter.com/JLIwI7rtG3

— OFFICIAL GHANA DANCING PALLBEARERS (@DadaAwu) April 26, 2020
20.