In today's digital age, memes have become a ubiquitous form of communication and social commentary. From humorous images to biting satire, memes are often used to convey complex ideas in a quick and digestible way. It's no surprise then, that memes have become a popular way for people to process and make sense of current events.
This has been the case with Elon Musk's purchase and takeover of Twitter. It's been rocky to say the least, but one of the moves that has made the most waves has been Musk's push for Twitter Blue.
What is Twitter blue?
Basically, that blue checkmark isn't for celebs and notable people anymore. Now it's a subscription service. You pay $8 a month or $84 a year and that coveted blue check is all yours. Kinda defeats the purpose though, right?
So, it makes you think, who would actually pay for Twitter Blue?
That's the basis for this new meme going around. It's a silly service that serves no real purpose. What ridiculous fictional characters would actually pay for Twitter blue. Here are some of the best.
1.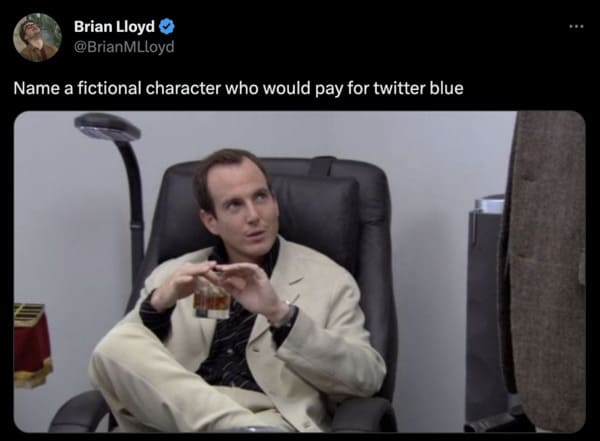 2.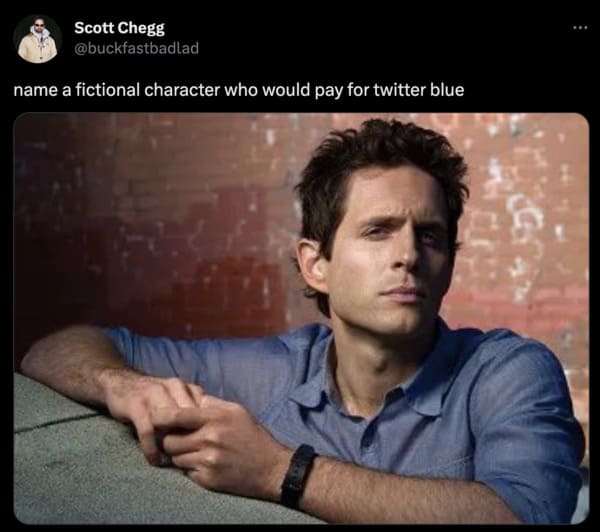 3.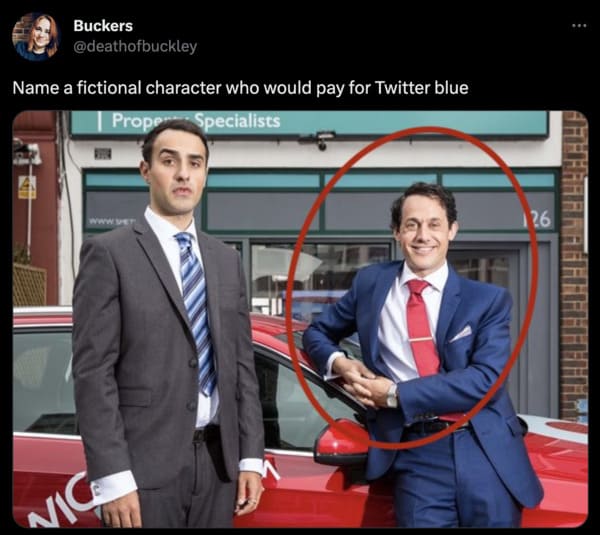 4.
5.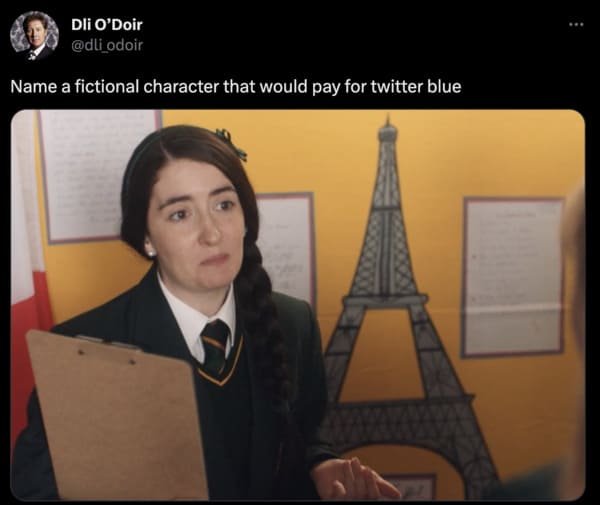 6.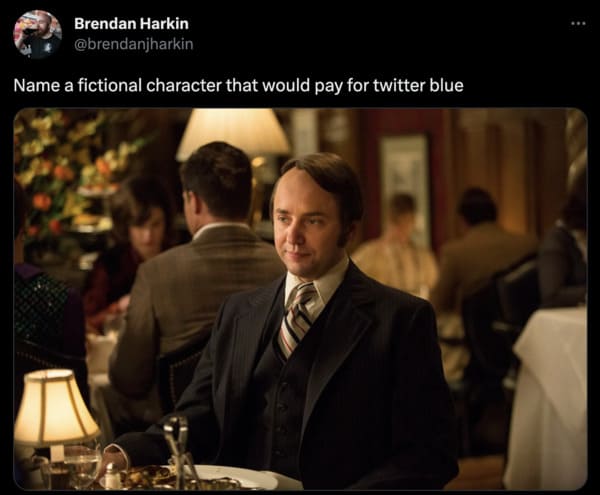 7.
8.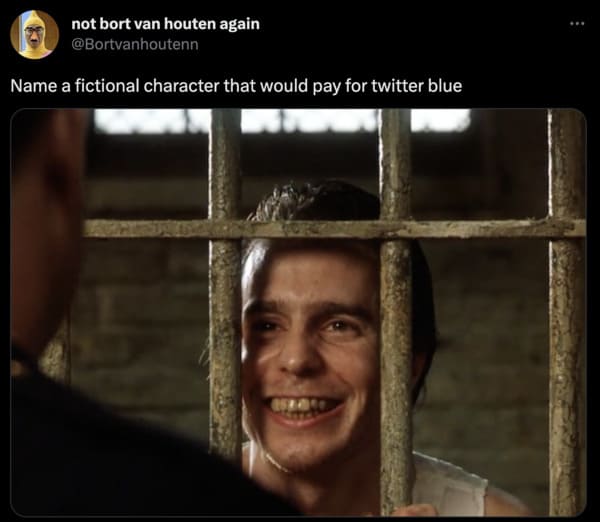 9.
10.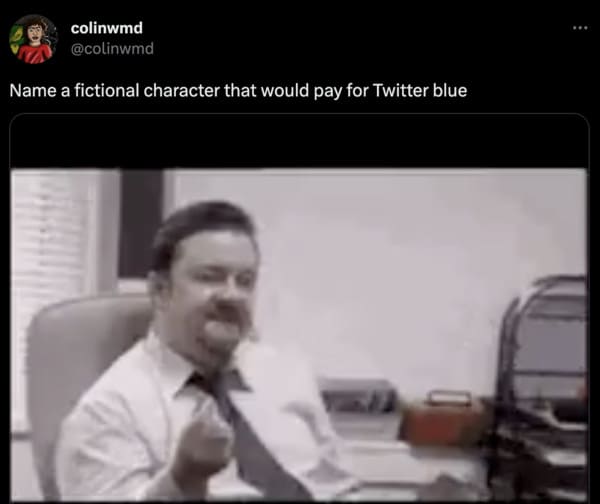 11.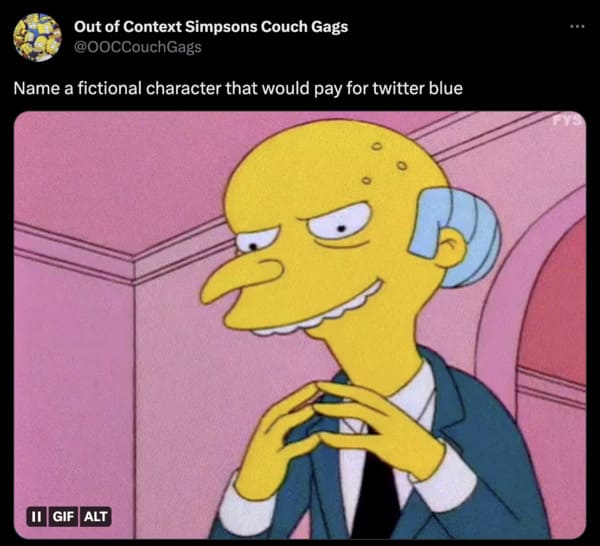 12.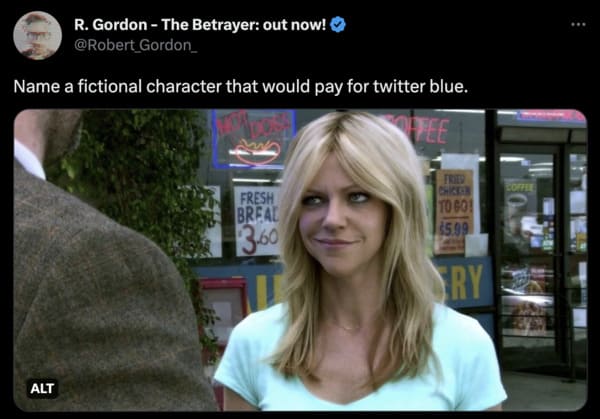 13.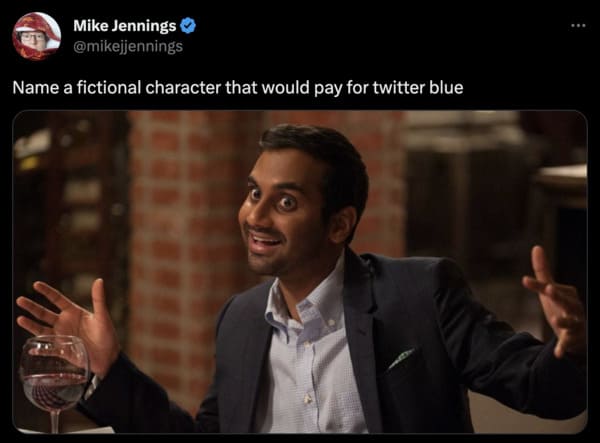 14.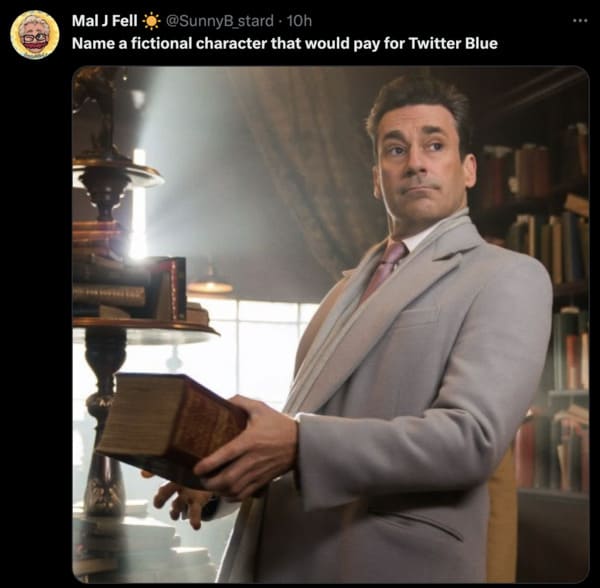 15.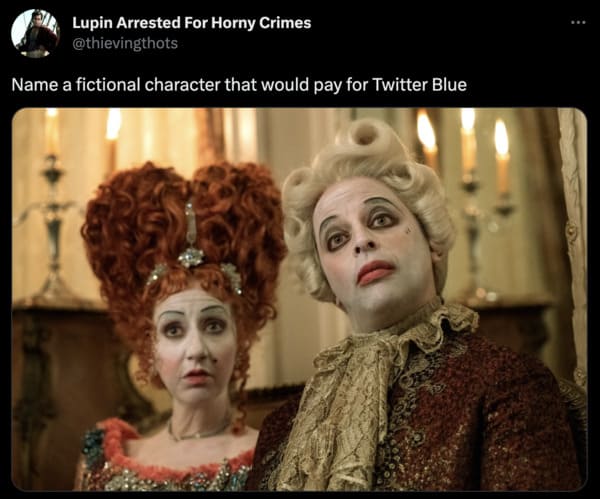 16.
17.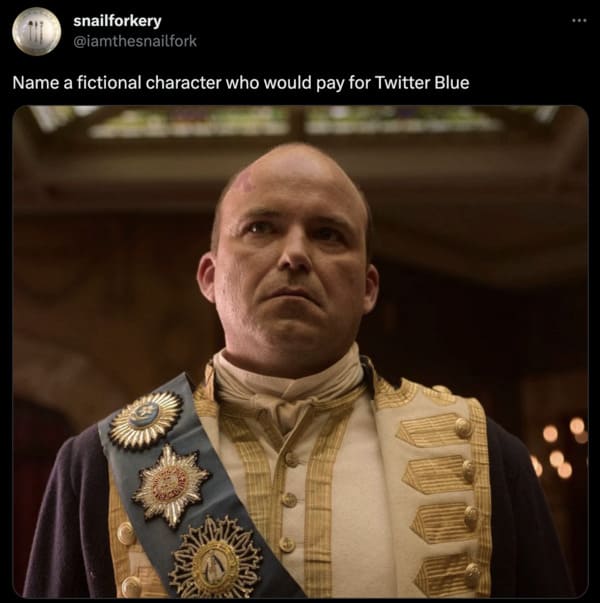 18.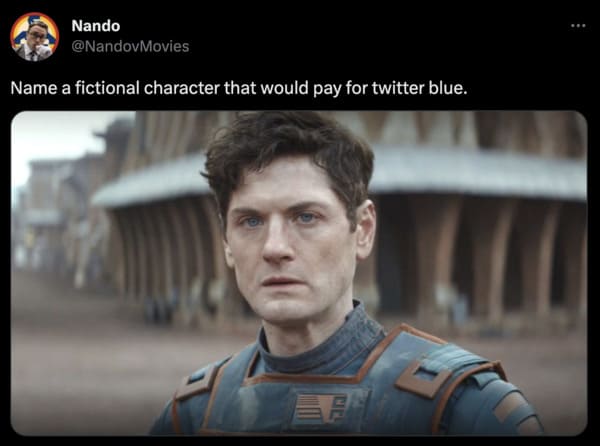 19.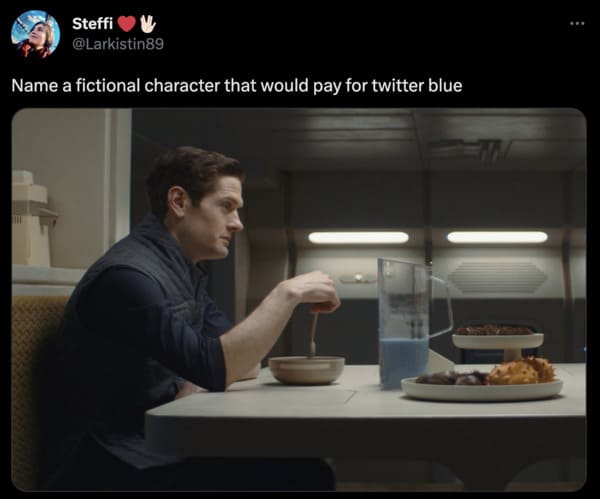 20.
21.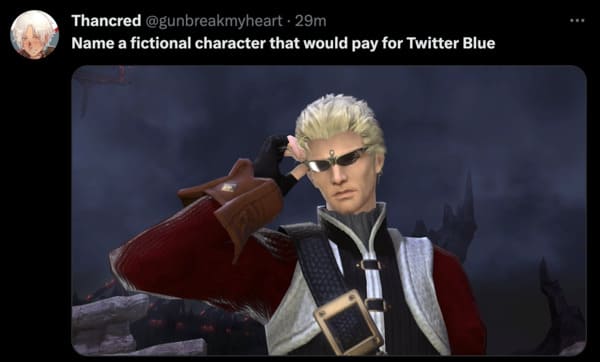 22.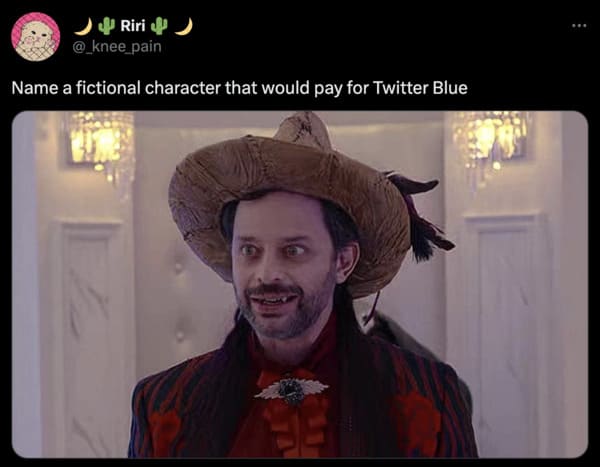 23.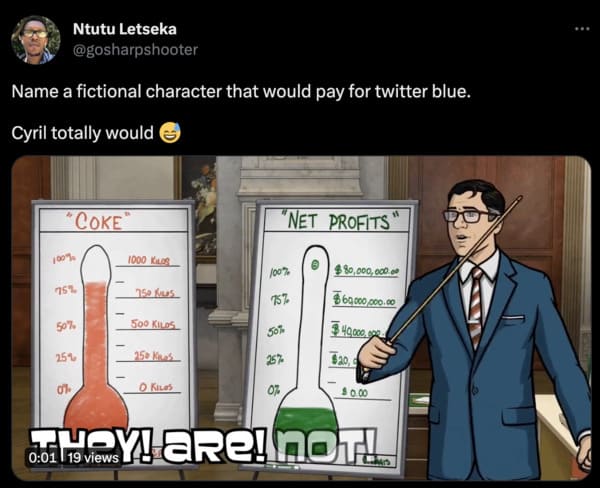 24.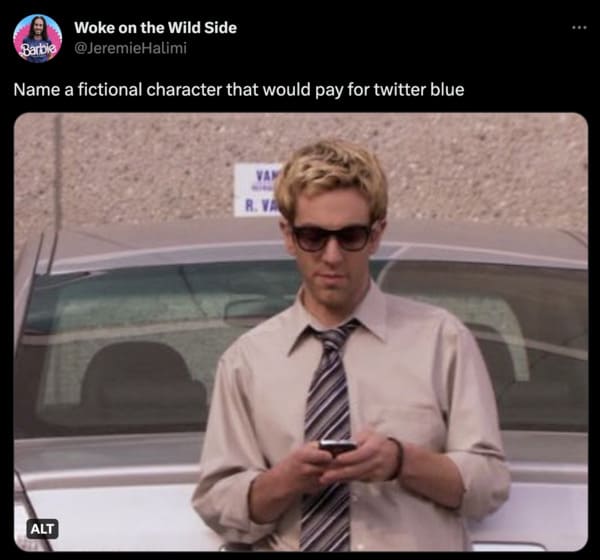 25.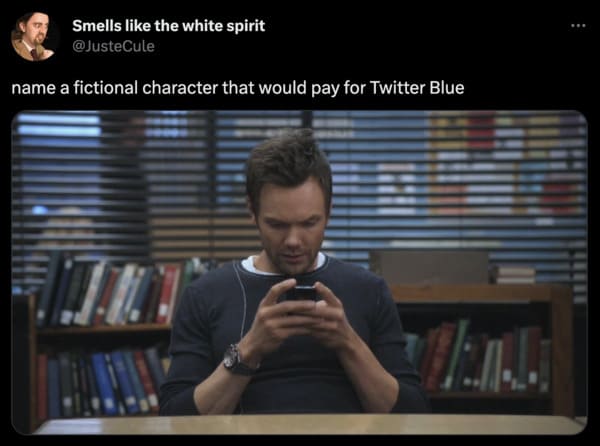 26.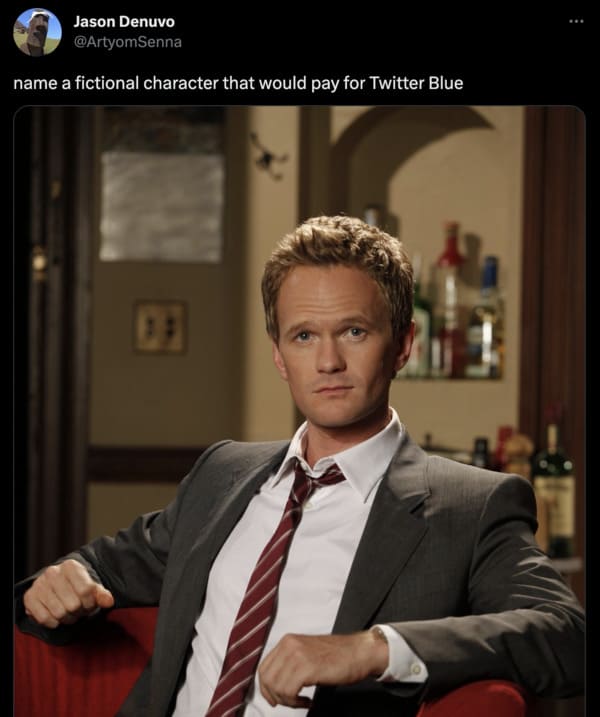 27.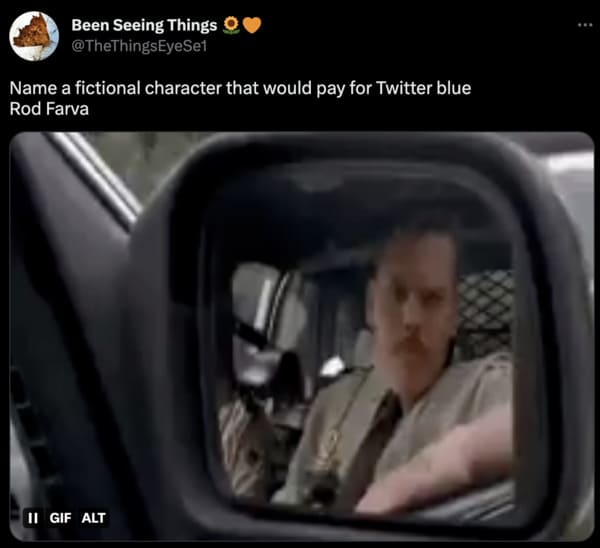 28.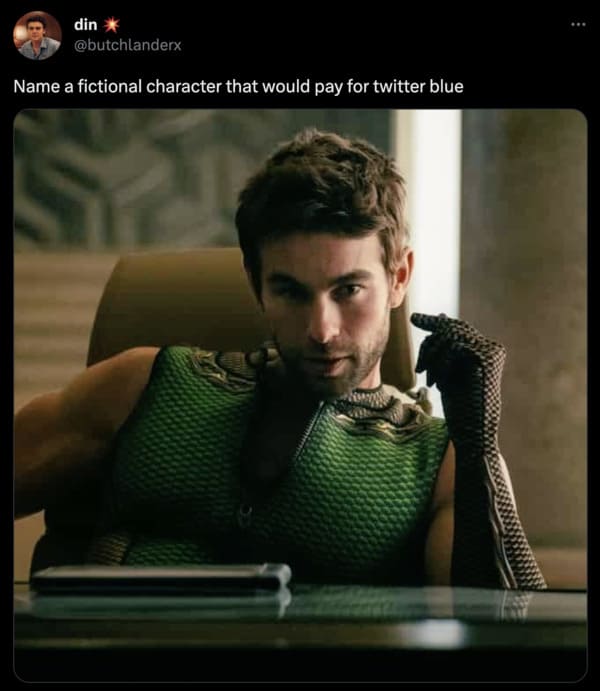 29.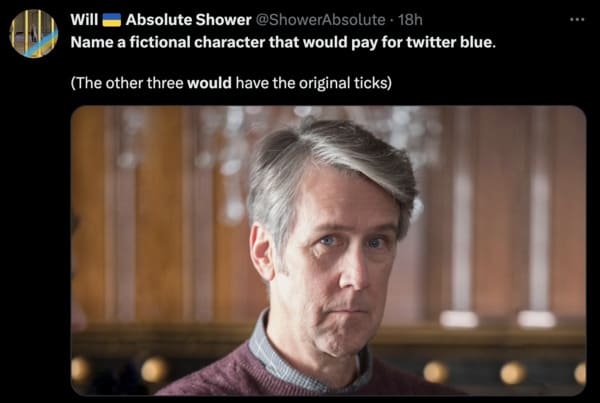 30.