The White House is violating codes of ethics for the president in defense of Goya Beans, a brand of beans I will admit is delicious. It simply is. Extremely flavorable, high levels of heart corroding sodium that my taste buds delight in. Unfortunately, it is also run by a CEO named Robert Unanue.
Mister Unanue could have kept his mouth shut and allowed us all to keep enjoying Goya beans in blissful ignorance, but instead, he went to a White House event last week and said at the podium, "We're all truly blessed at the same time to have a leader like President Trump, who is a builder."
A call for a boycott ensued, which somehow led to this both patronizing and unappealing tweet about beans from Ivanka Trump. She even makes Goya black beans look unappetizing:
NBC News reports that the picture set off accusations of violated federal ethics laws. According to the Department of Justice, these laws state that "An employee's position or title should not be used to coerce; to endorse any product, service or enterprise; or to give the appearance of governmental sanction."
Seems like Trump is sanctioning Goya beans! And if having his daughter do it isn't close enough for you, how about this bizarre #SponCon on his Instagram:
Trump pimpin' Goya on Instagram. pic.twitter.com/w9w0n2AJKd

— Jeffrey Guterman (@JeffreyGuterman) July 15, 2020
There is no way Donald Trump's body can handle beans. They would blow a hole right through the back of his golf pants.
There was already a huge backlash to Ivanka's post on Twitter, because she is perfectly posed to be Photoshopped. Almost too perfectly. Now the White House can say the immediate memeing was "cancel culture."
White House stands behind Ivanka's beans tweet pic.twitter.com/MTMfKMfF5e

— Ben Gittleson (@bgittleson) July 15, 2020
At least some of these Ivanka bean memes are pretty funny. And we can always imagine Trump getting Goya diarrhea in the Oval Office. It's the little things.
1.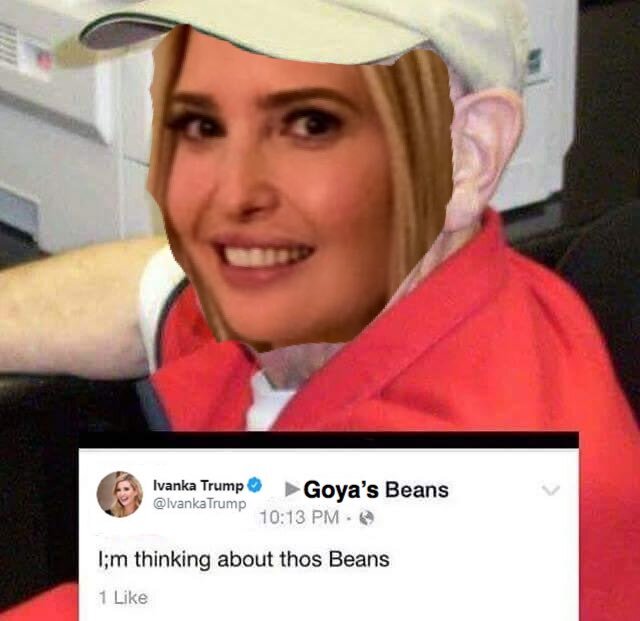 2.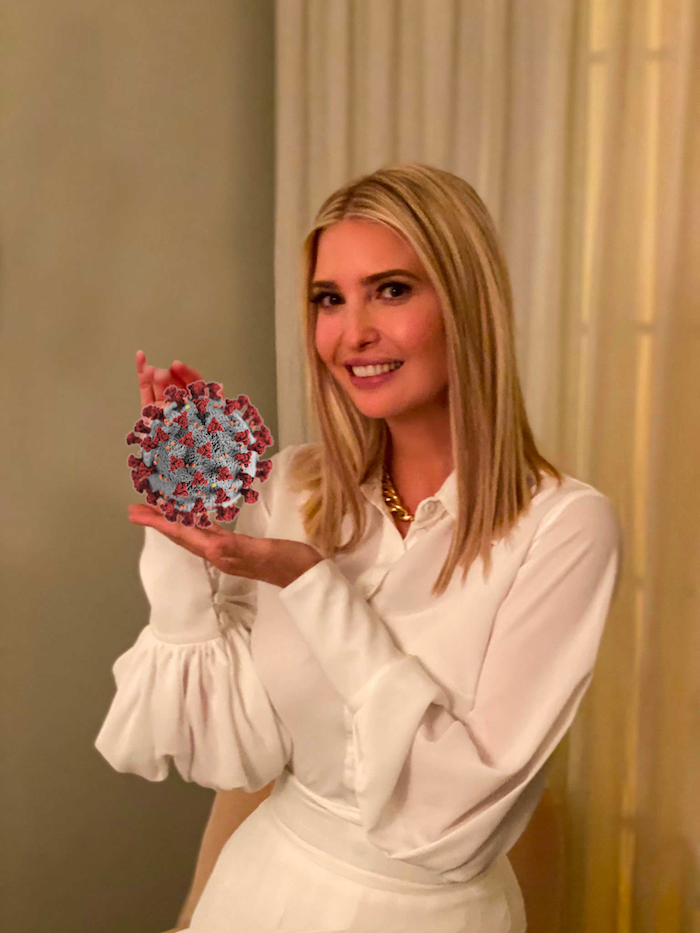 3.
The Narcissist's Unqualified Daughter pic.twitter.com/vqadYMTcpk

— ElElegante101 (@skolanach) July 15, 2020
4.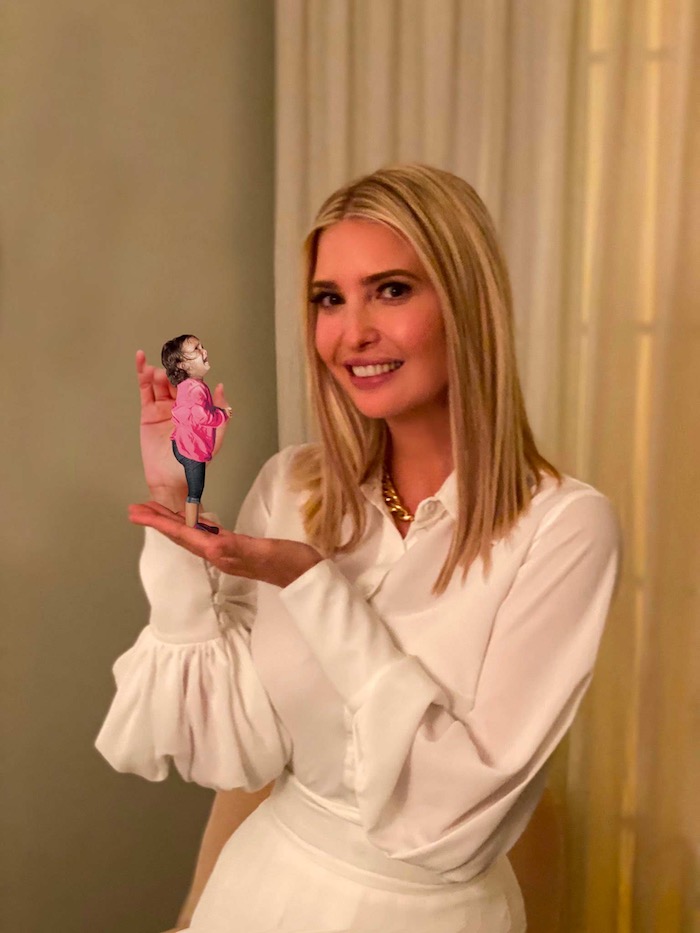 5.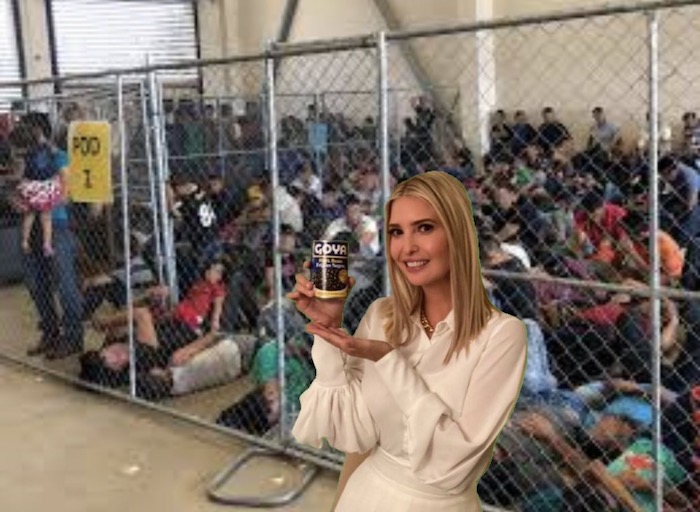 6.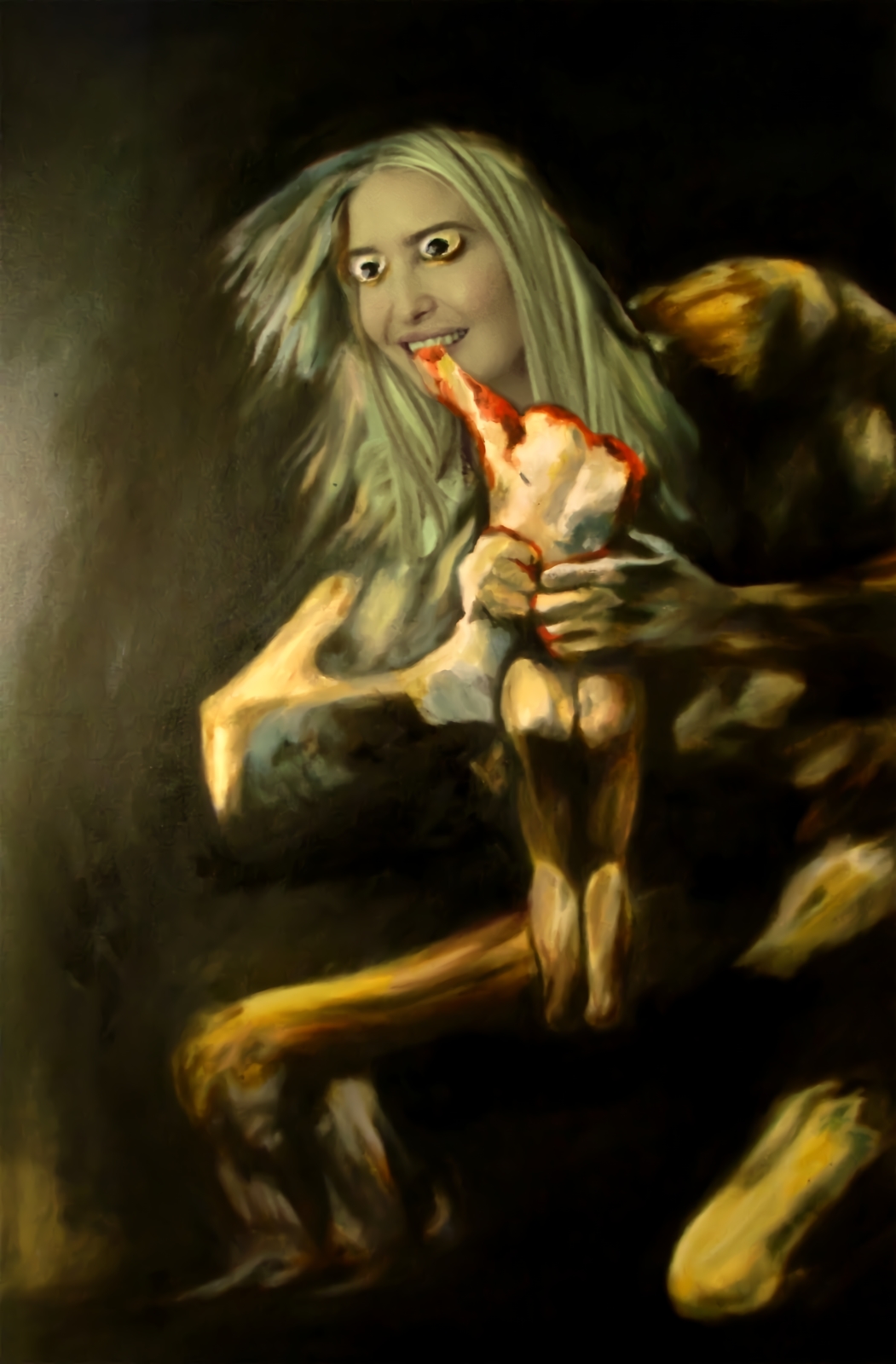 7.
8.
9.
When you said to #FindSomethingNew, I really wasn't expecting this. pic.twitter.com/KLr12c9Owc

— D Villella ❄️ (@dvillella) July 15, 2020
10.