If you had a childhood like most kids in the country, you probably remember your parents checking your Halloween candy once you got back from trick-or-treating. It's something of a tradition and a weird one.
Parents get spooked around this time of year by scary stories from local police departments warning them to "check your kids' candy" because there could be razor blades hidden inside or worse—drugs! Of course, now that kids have grown up, they realize these warnings are based on urban legends, and no one is gonna give good drugs away for free.
Still, parents keep checking Halloween candy either because they love to scare themselves or they just wanna keep the full-size Snickers bars for themselves (I will NEVER forgive you, dad).
Now the warnings to parents to "check your kids' candy!" have become a hilarious meme. Here are some of the best.
1.
2.
3.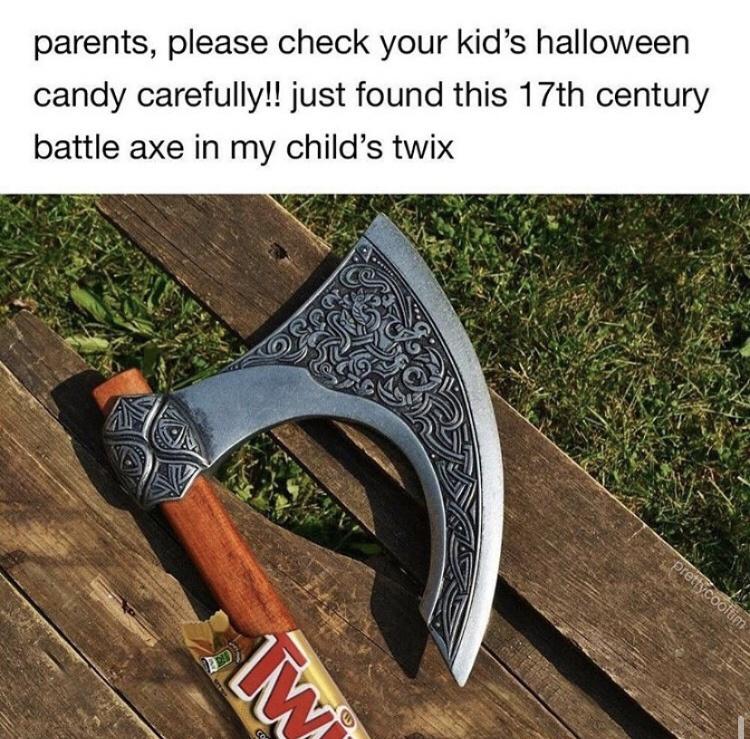 4.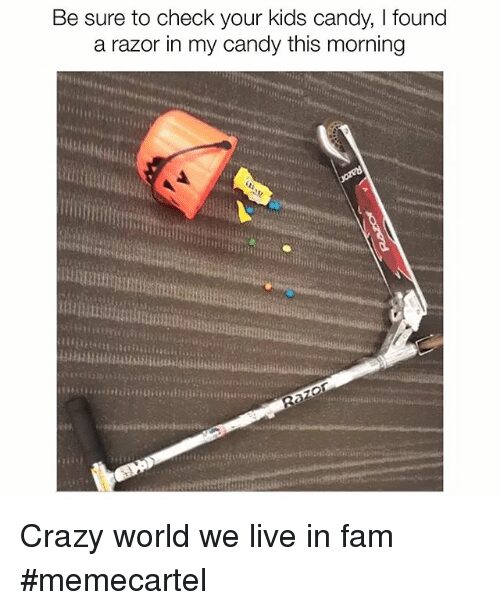 5.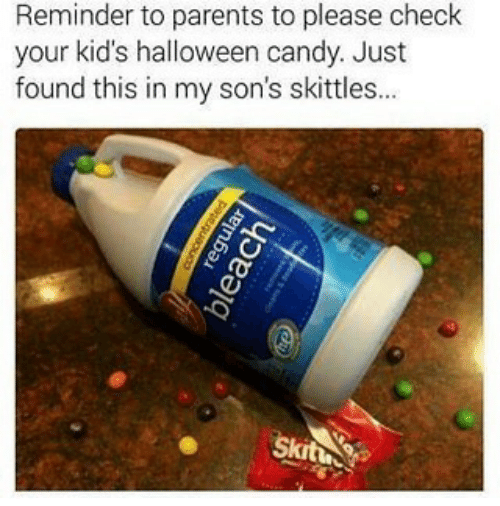 6.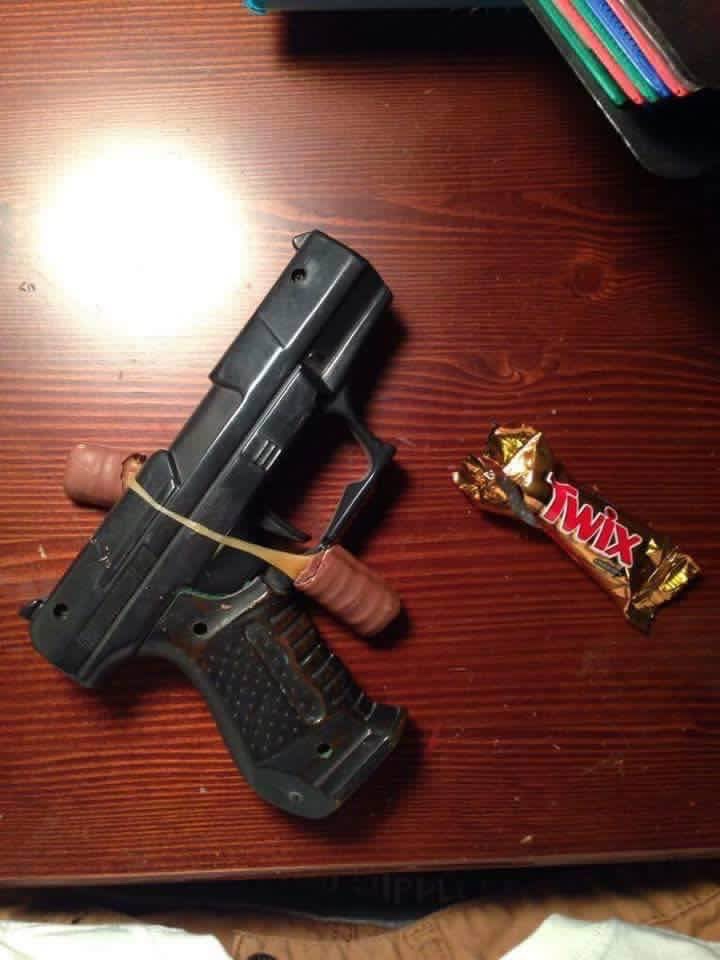 7.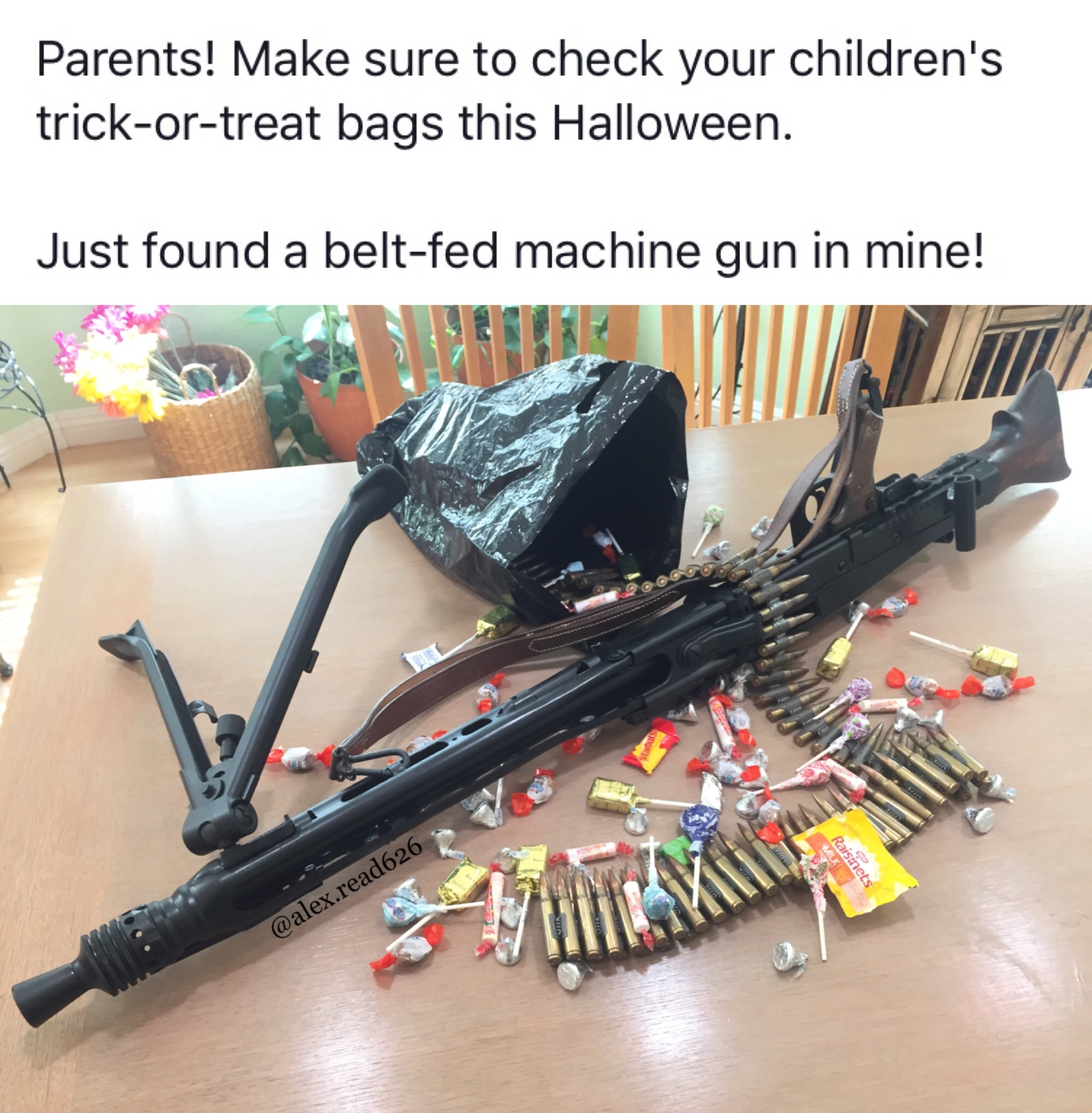 8.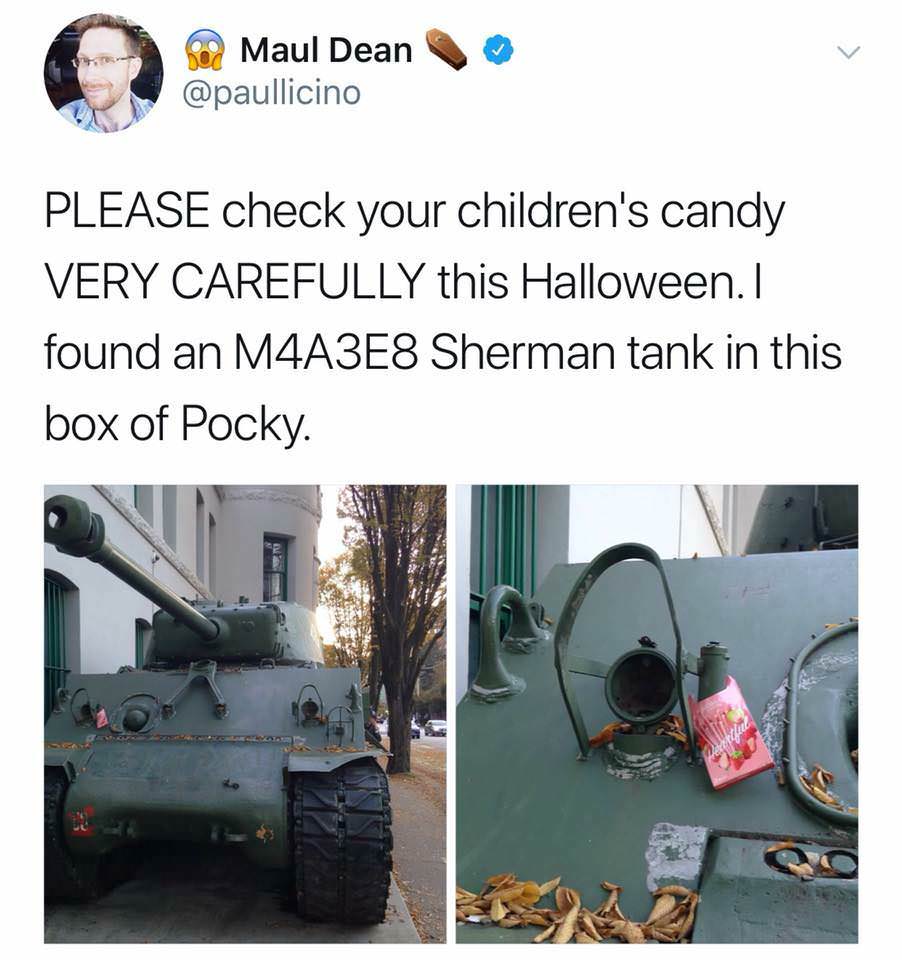 9.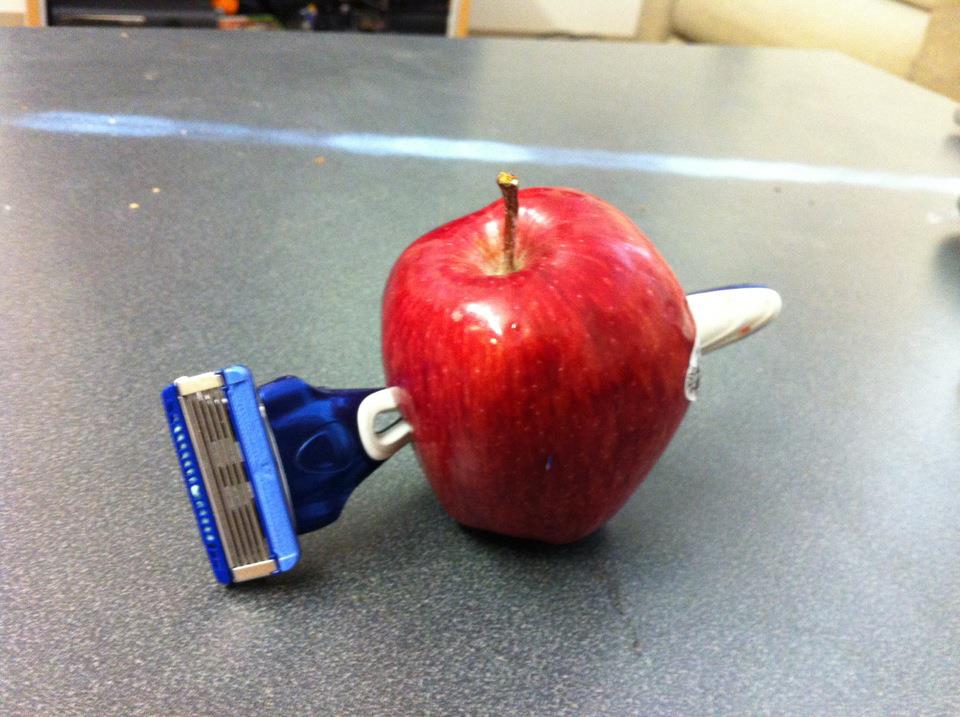 10.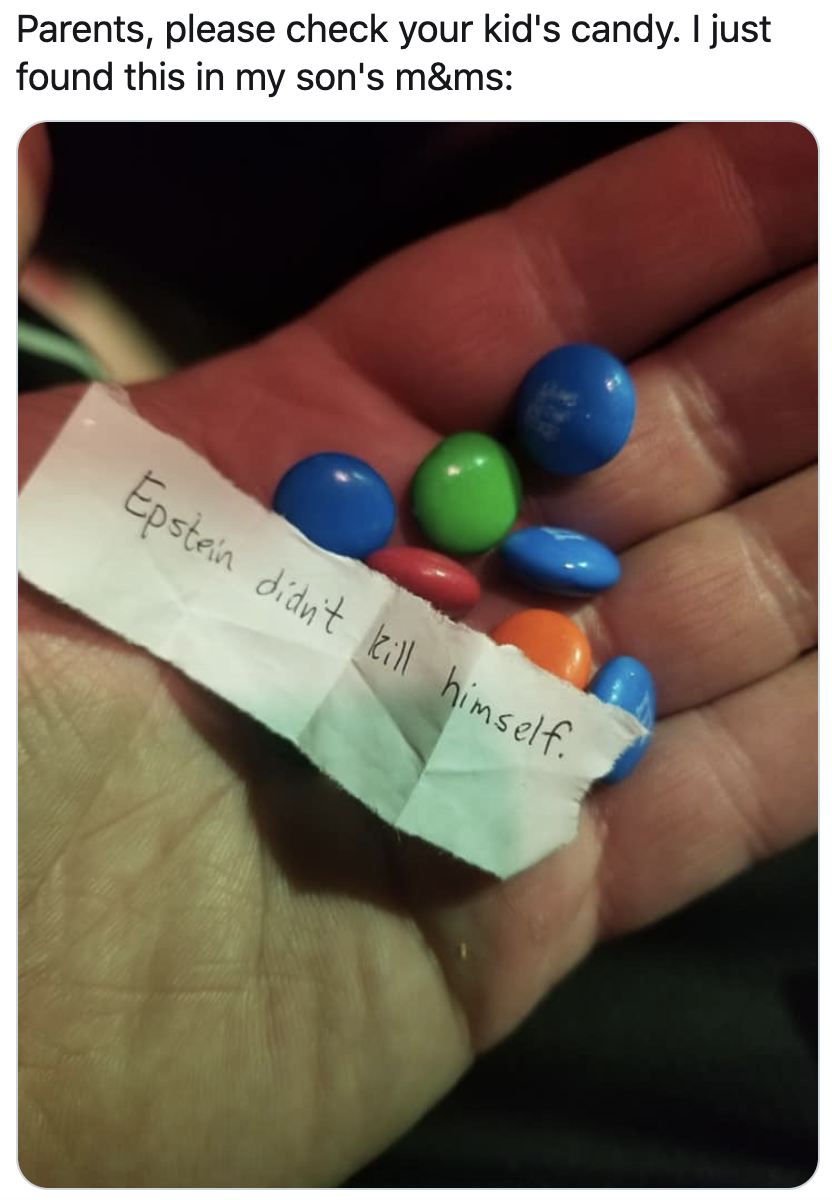 11.
12.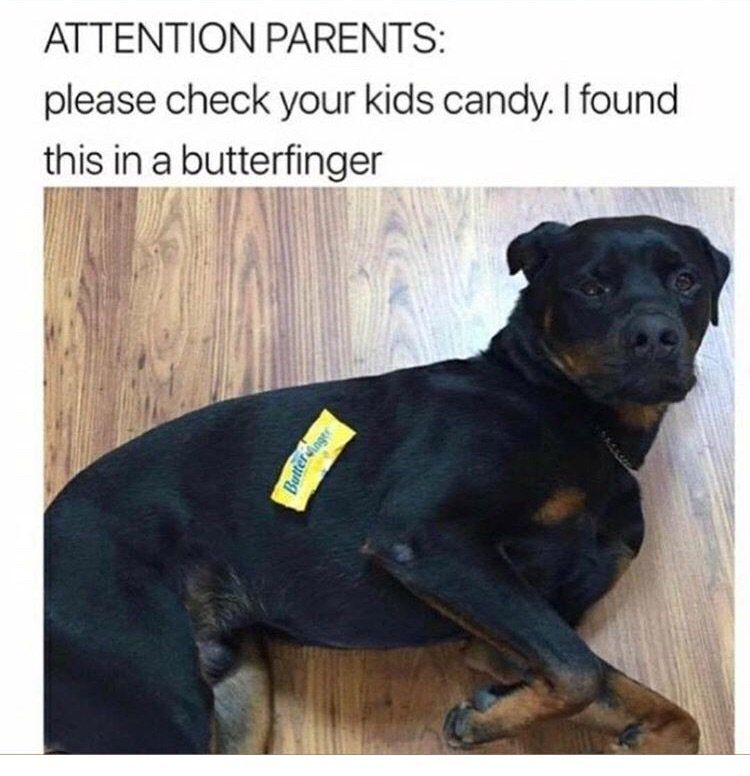 13.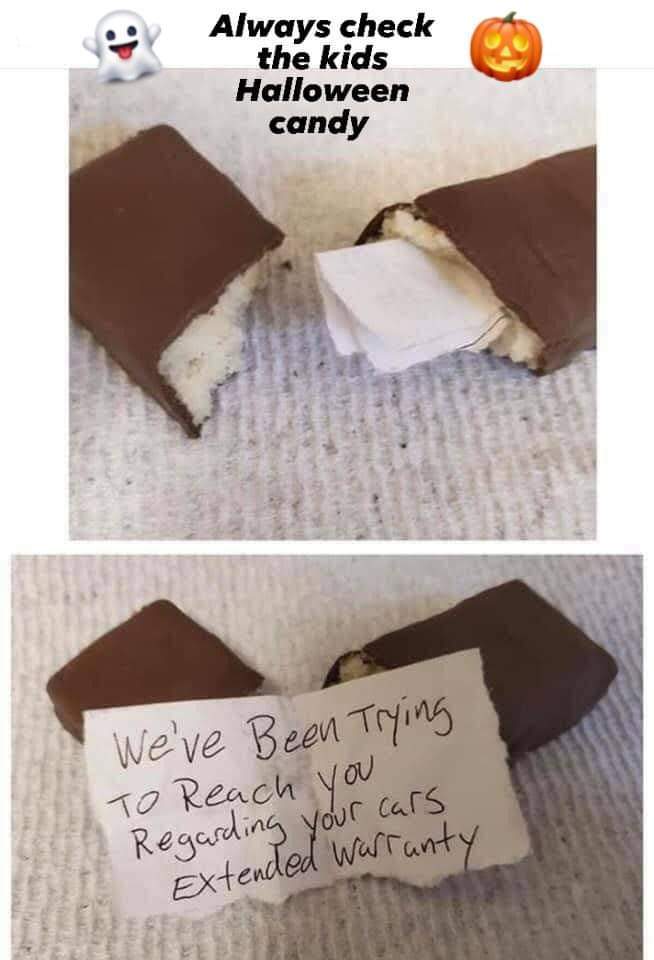 14.
15.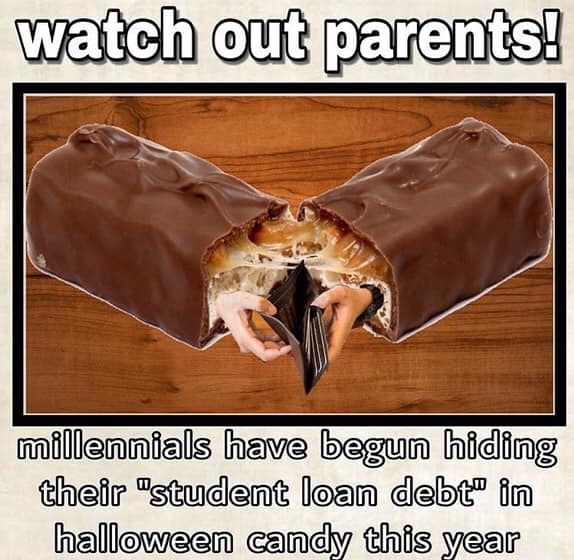 16.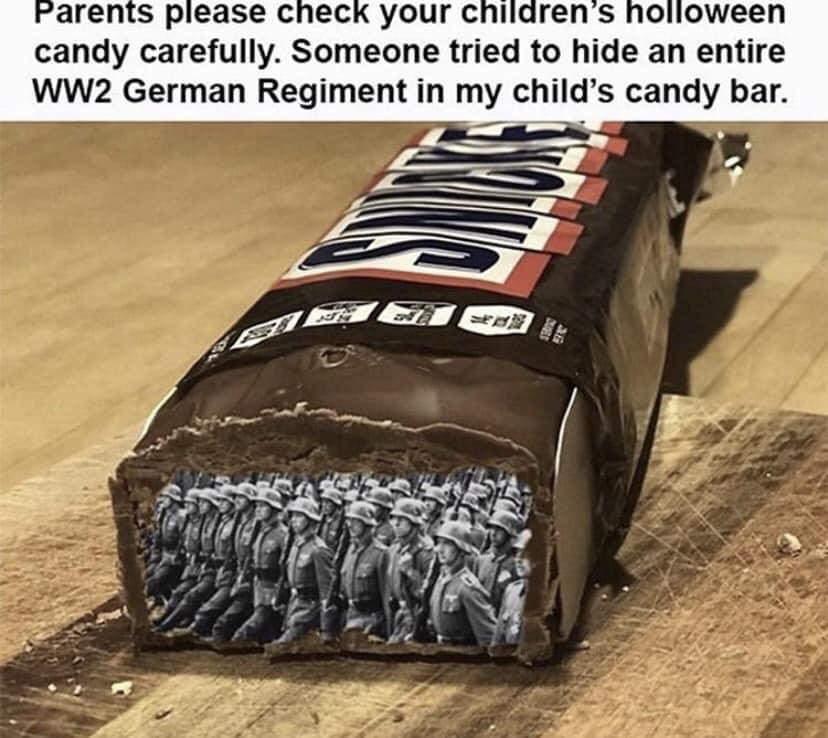 17.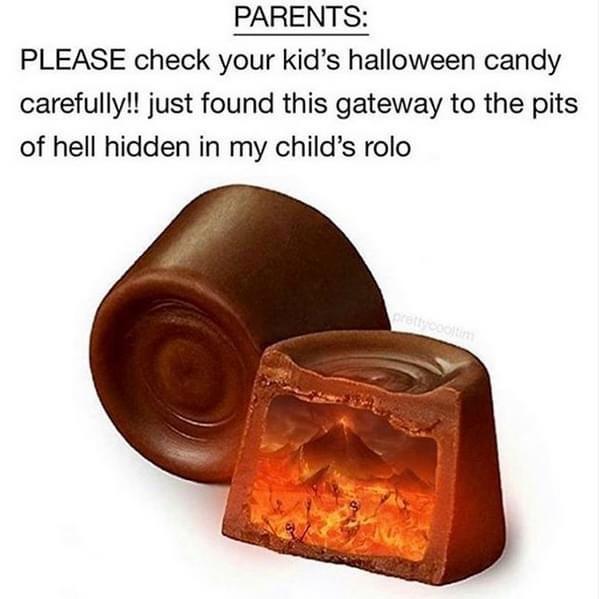 More Pics & Memes You May Or May Not Enjoy: