The Society If meme is all about what's standing between us and paradise.
Dystopias may be all the rage in fiction and in our current reality but it can be a nice change to imagine a utopia instead: a future world where everything is harmonious, peaceful, and good. This means different things to different people, of course, and finally there's a meme to express those utopian yearnings, no matter how unrealistic.
The World If aka Society If memes do just that, pairing a picture of the green and pristine future metropolis that would surely form if certain conditions are met. In that regard, it's similar to the "This Is The Future That Liberals Want" meme but even more open. You can imagine a perfect world whether for you that means restructuring society or just getting your hands on a new Taylor Swift album.
The bottom line is that Society If meme / The World If meme is a simple and satisfying meme format that's perfect for our current apocalypse.
1.
society if dads went to therapy pic.twitter.com/fYw5inoFAT

— susie save your love (@veedagger) April 27, 2020
2.
society if someone just ate jeff bezos pic.twitter.com/VX3etdFRvf

— coelacunt🌱 (@triplicccity) April 30, 2020
3.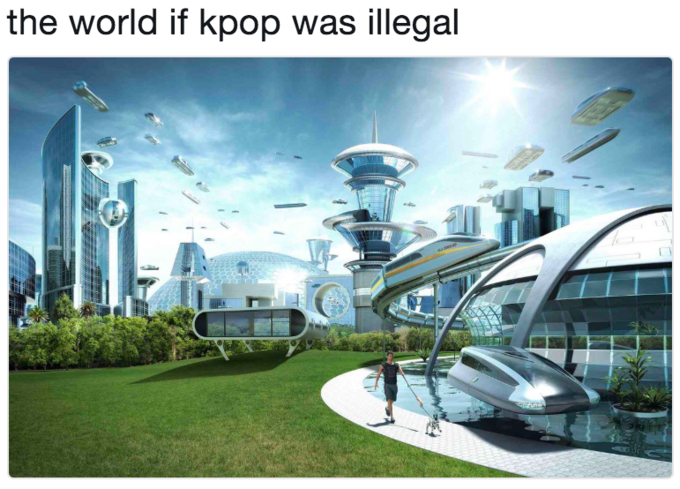 4.
The world if everyone agreed Pineapple belongs on pizza pic.twitter.com/ag6qZd7shi

— migz 🦚 (@thehomiemigz) April 30, 2020
5.
society if elon musk never spoke again pic.twitter.com/eOjWw9E4fT

— Graham's cracker (@kajikyu) April 29, 2020
6.
this is the world if billionaires paid taxes pic.twitter.com/eZX2bEzaiC

— Thaddeus (@ThadGoesInsane) April 23, 2020
7.
society if Karens never asked to speak to the manager pic.twitter.com/dHMxuHfzQT

— ✨Sugar & Star Stuff✨ (@RachelTortorici) April 28, 2020
8.
The world if seedless mangos existed pic.twitter.com/6fJxvQ0VkR

— aHmed (@1globalz) April 30, 2020
9.
society if Frank Ocean dropped another album pic.twitter.com/DgXeZJBmr7

— DES (@__D_E_S_) April 29, 2020
10.
Society if we lived in a society pic.twitter.com/Zfistx64tM

— sylvia plathleisure (@SorryMomDotGov) April 30, 2020