The ninth installment, F9, of the Fast and Furious franchise recently came out in theaters and fans are making memes with 2015's famous line "I don't have friends. I got family."
In the newest film, Vin Diesel's character Dominic Toretto retires and stops living his life dangerously.
Here are some of the best memes.
---
1. Family Time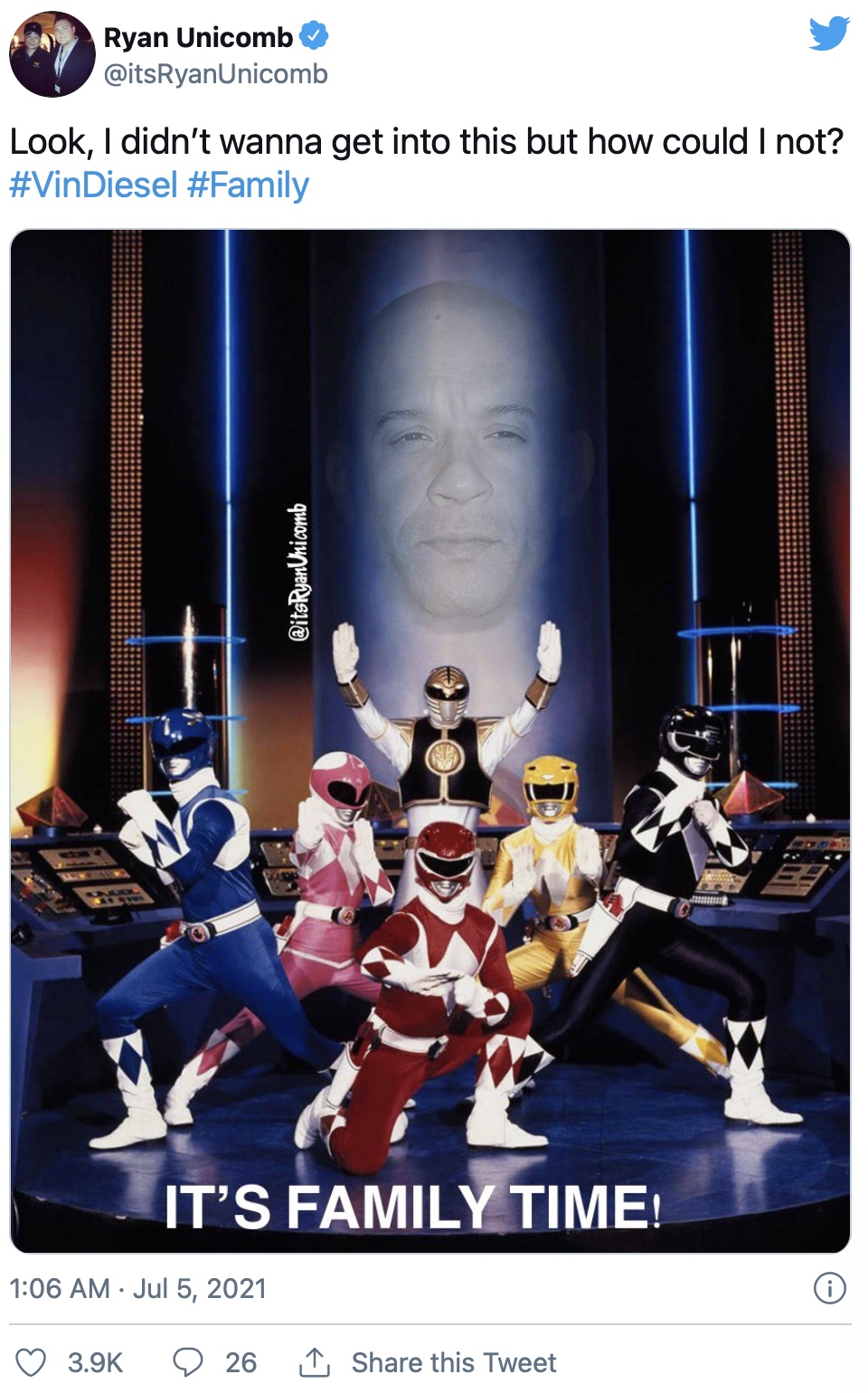 2.Simbaaaaa
3. Vin v Loki
4. Gifts
5. Lightning McQueen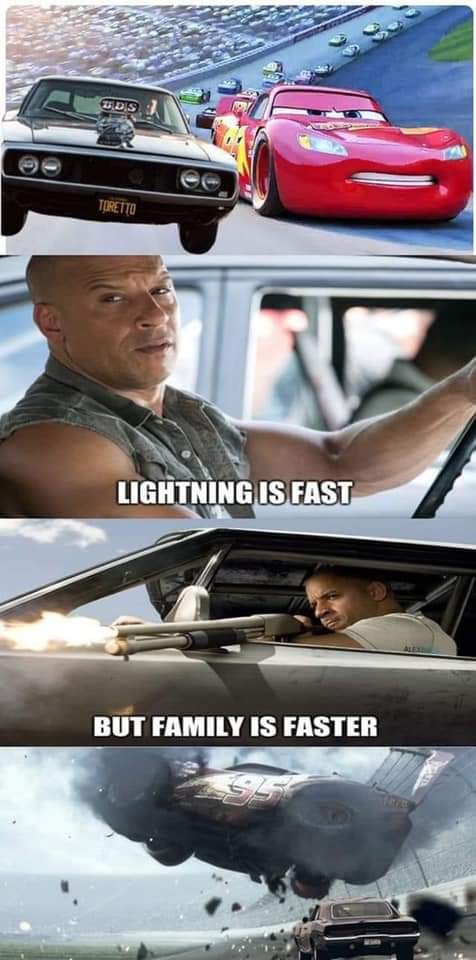 6. Strong
7. Megatron
8. Dogs are Family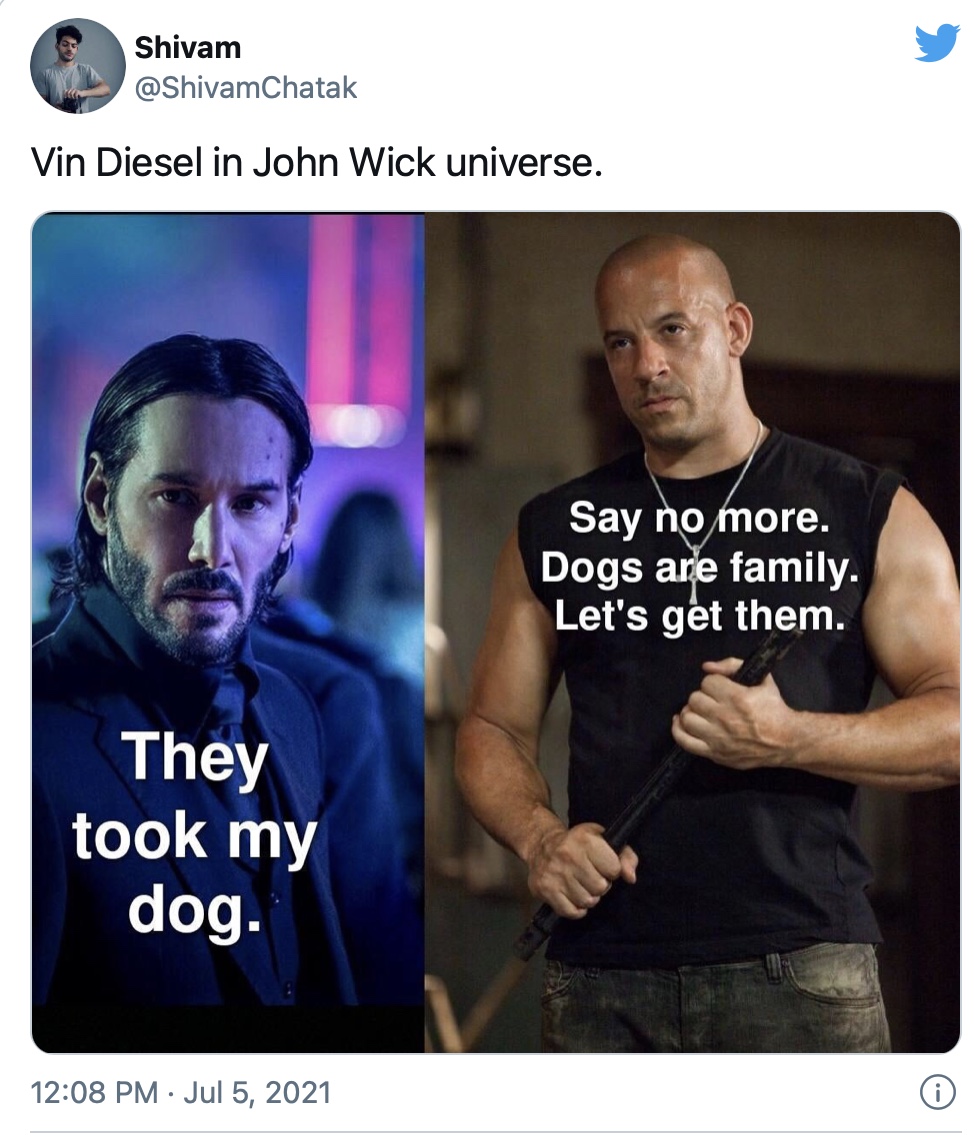 9. Family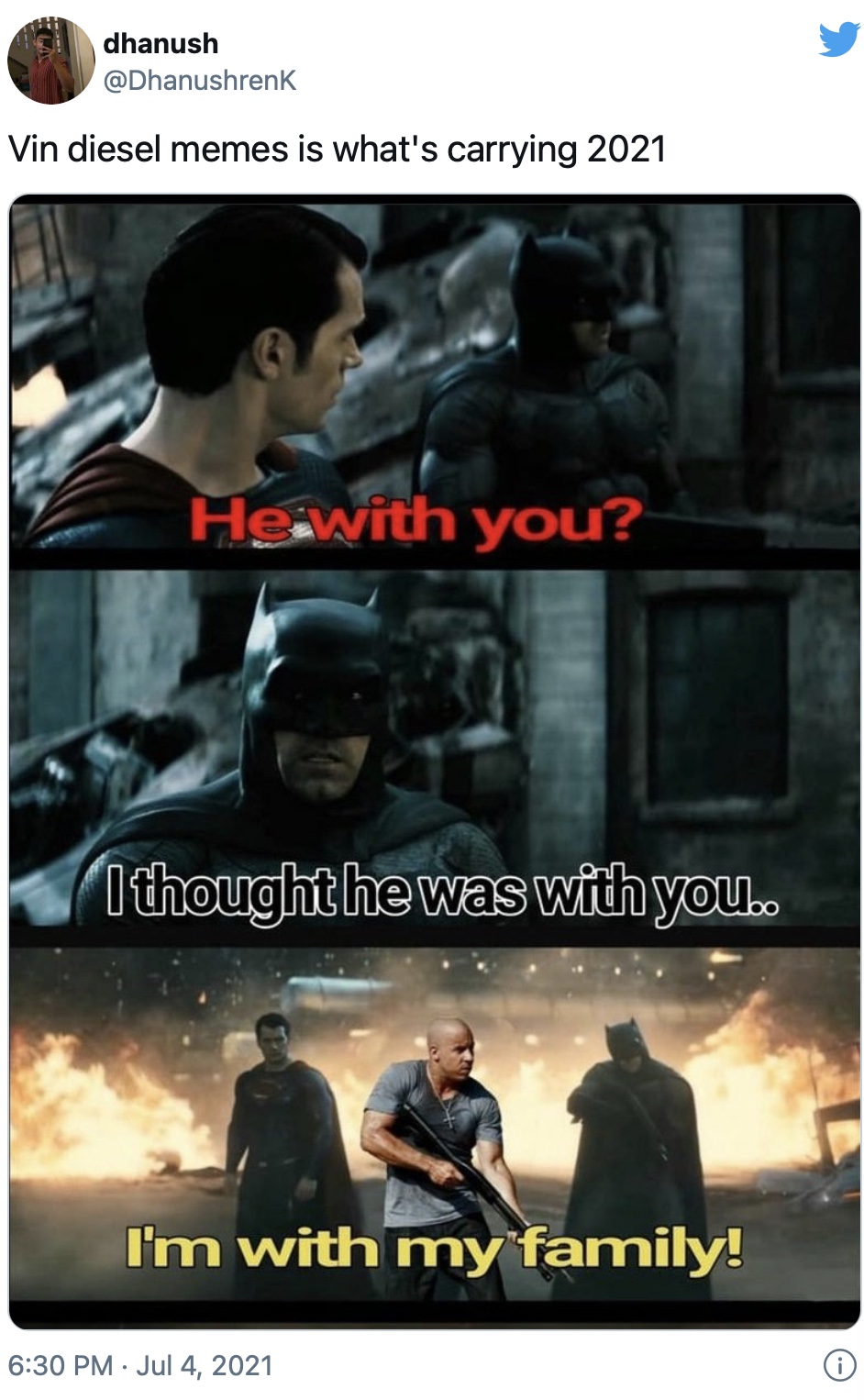 10. Not Alone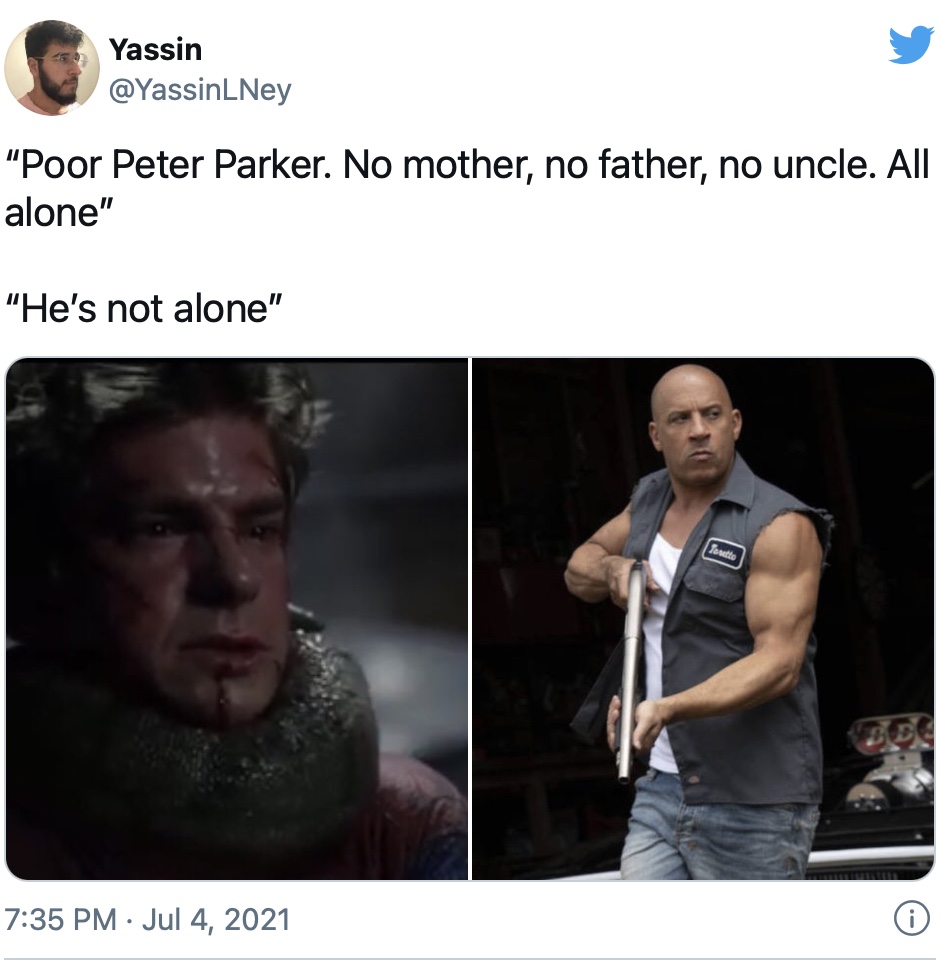 11. More of Us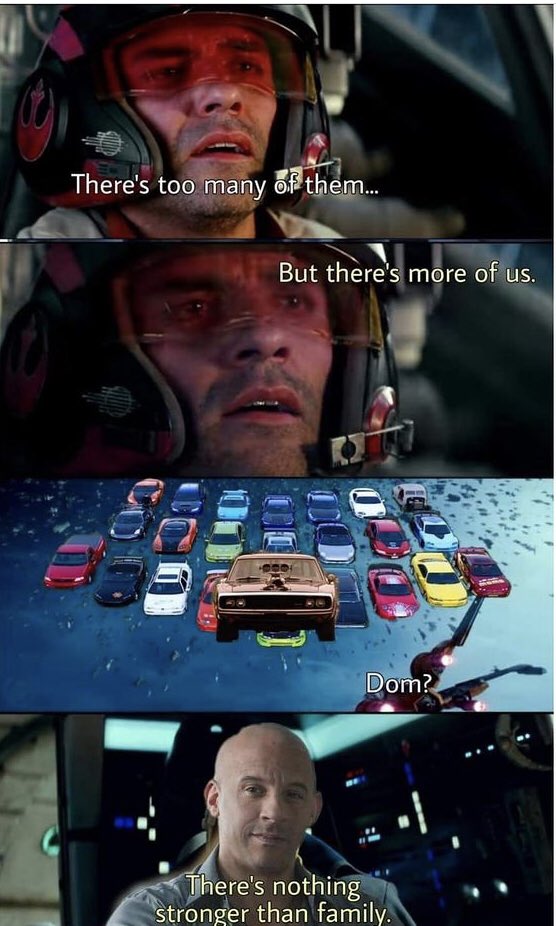 12. Forever
13. Legends
14. Family sucks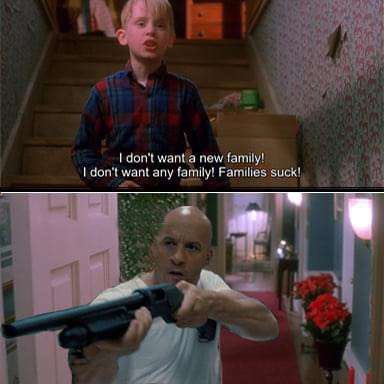 15. Suicide
16. He has a family

17. Friends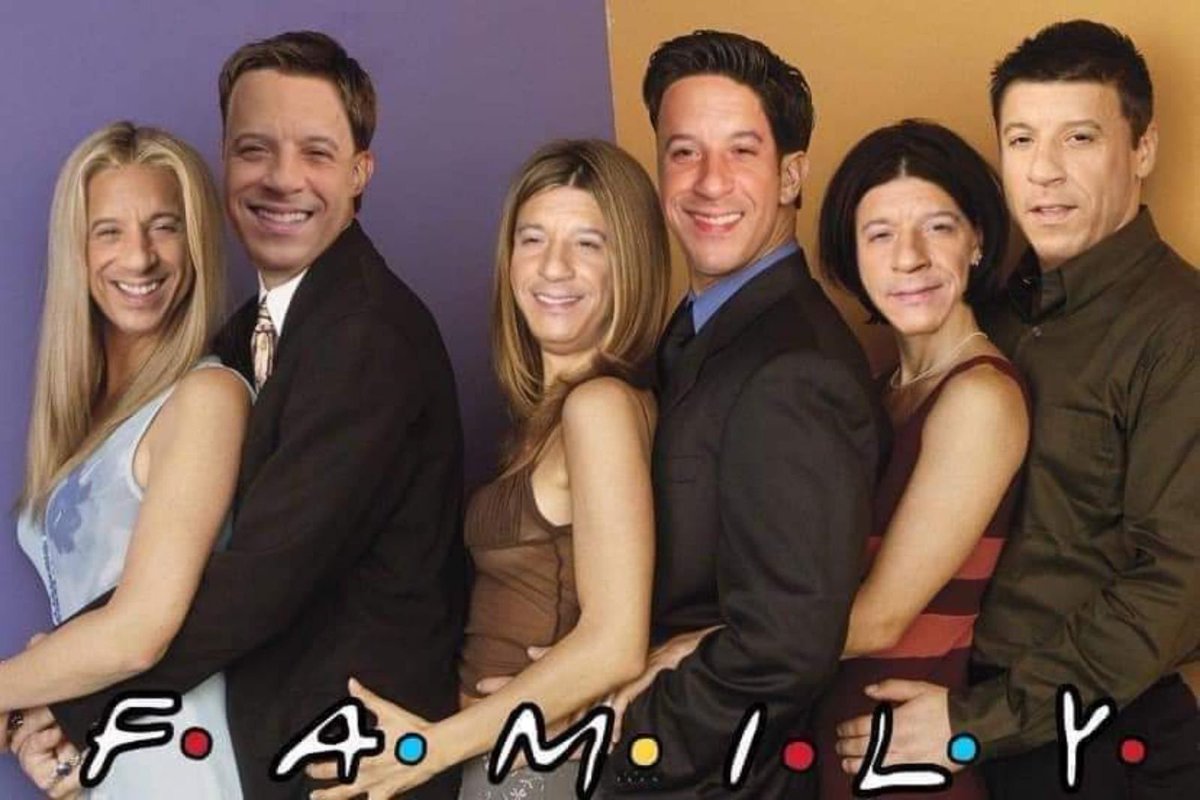 18. Weak
19. When You're Here
20. We've only just begun