Just a heads up that this post contains some pretty big SPOILERS for WandaVision Season 1.
You've been warned!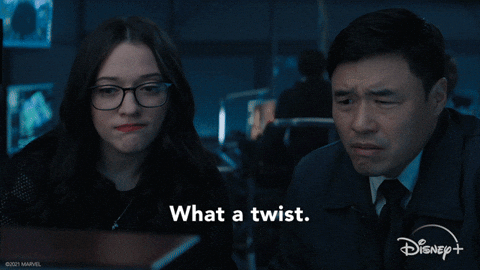 Of the many delights brought to us by Marvel's latest TV show WandaVision on Disney+, Kathryn Hahn in the role of "Agnes" (actually ancient witch Agatha Harkness) might be the best.
Hahn's comedic talents have given rise to a brand new meme—Agatha Harkness winking: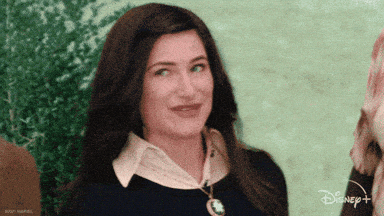 Now it's the internet's favorite way to signal they're totally seriously 100% gonna do something, or you're just plain being sneaky, the meme originally started to spread via the #AgnesTheNeighbor Twitter hashtag, but has since spread to Facebook, Instagram, and Reddit.
Here are some of the best Agatha Harkness winking memes (so far):
---
1.
2.
3.
4.
5.
6.
7.
8.
9.
10.
11.
Agnes Winking Template: