21.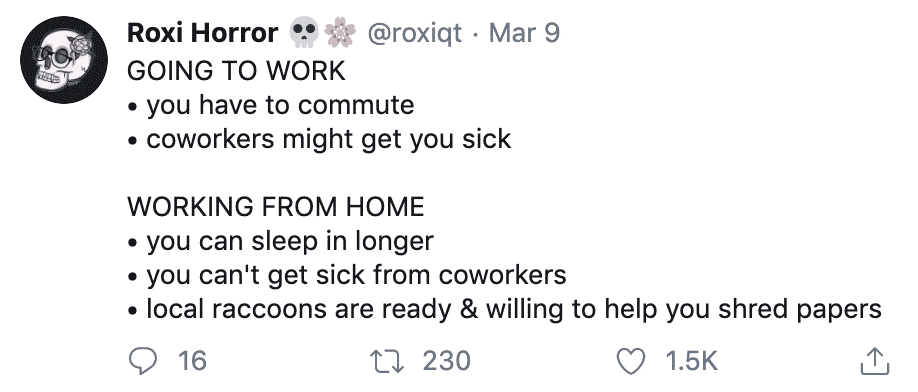 22.
*working from home*

Boss: are you playing video games?

Me:
yes yes yesyes
yesyes yes yes yes
yes yes yes yes yes
yes yesyes yes yes
yes yesye yes yes
yes yes yesyes

— KFC Gaming (@kfcgaming) March 12, 2020
23.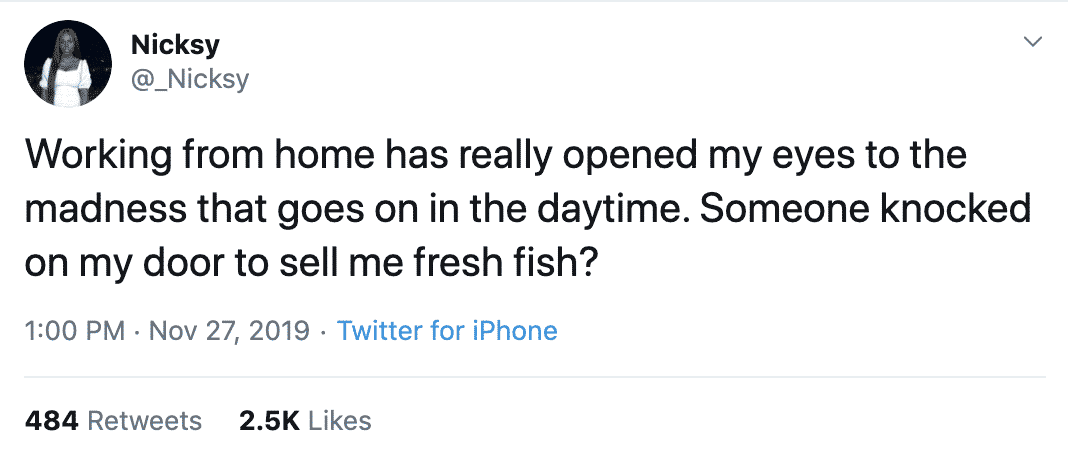 24.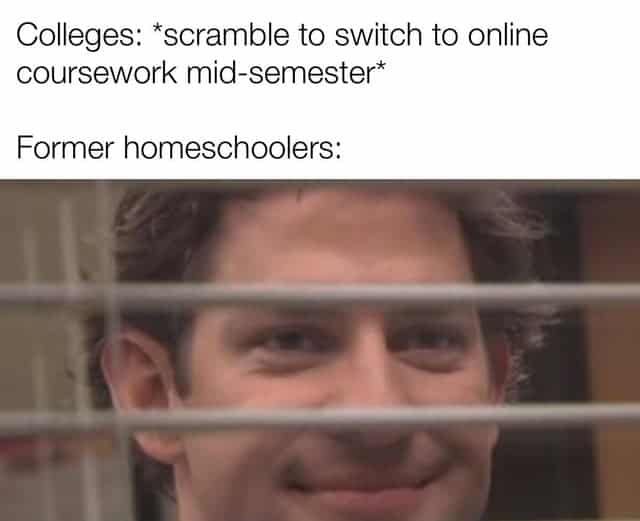 25.
Everyone's making jokes about masturbating now you're working from home. But you're ignoring the real impact of this: how the masturbating schedules of those of us who already work from home will be impacted by the presence of our partners and flat mates. In this thread, I (1/32)

— Grant Howitt (@gshowitt) March 12, 2020
26.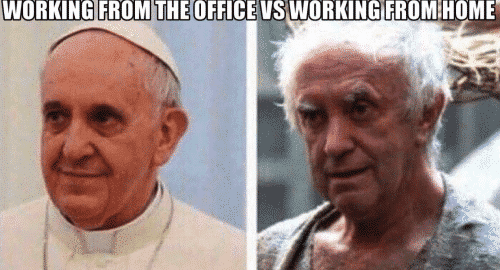 27.
Please spare a thought for those of us who work from home already, who now face the very real and terrifying #COVID19 prospect of our spouses also working from home. Suddenly become so territorial I'm genuinely surprised I'm not pissing on the carpets and scratching up the couch

— 🌈👩‍🍳📚Jack Monroe (@BootstrapCook) March 12, 2020
28.
29.
meetings with my manager are a little different during mandated work from home pic.twitter.com/SwFOlOPSEH

— bradley babendir (@therealbradbabs) March 12, 2020
30.
working from home pic.twitter.com/4zMHXbPrWz

— JP (@jpbrammer) March 12, 2020