The Brief: Donald Trump ordered an airstrike against top General Qassem Soleimani of Iran near Baghdad International Airport, sparking a slew of WW3 memes across social media.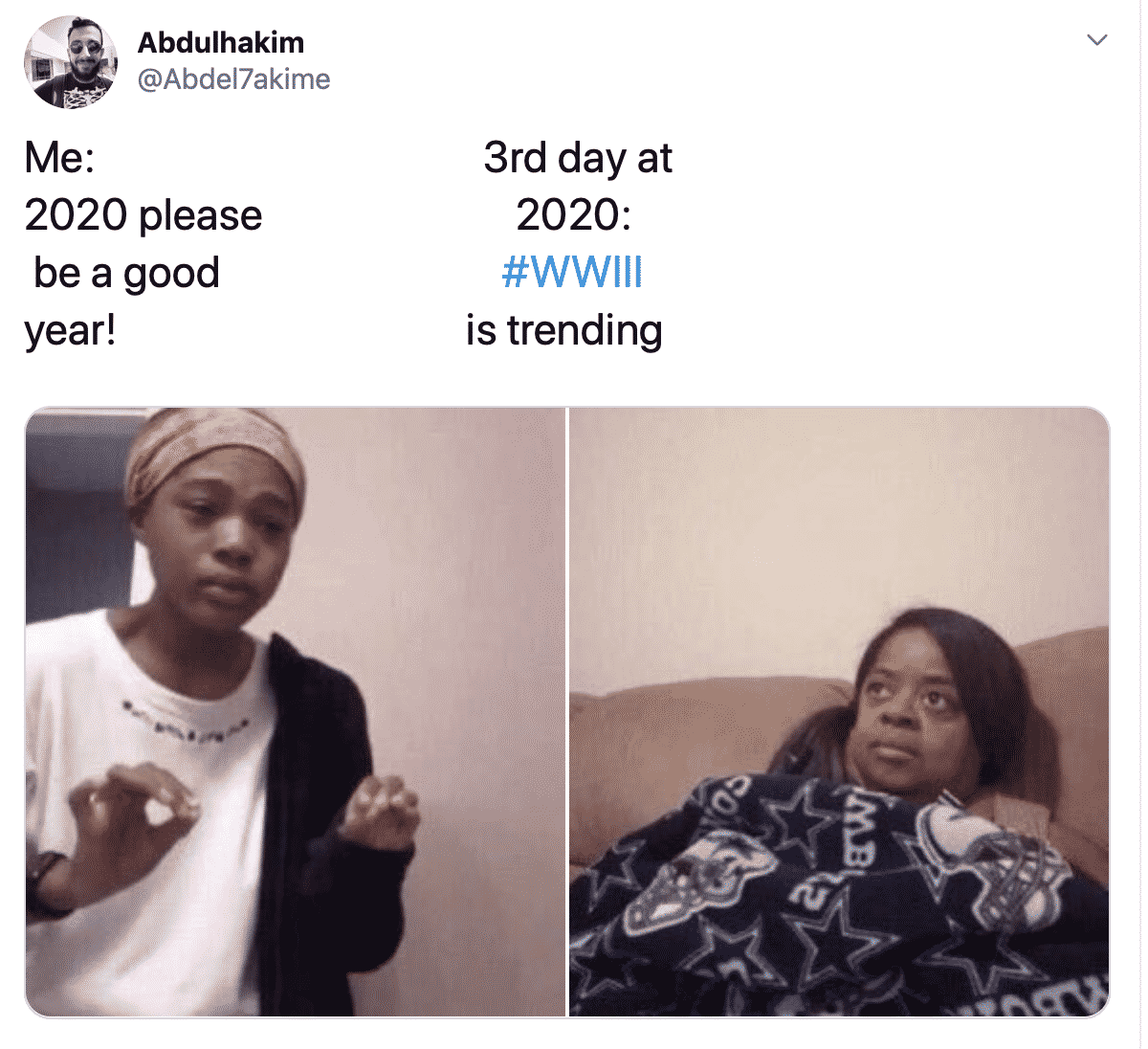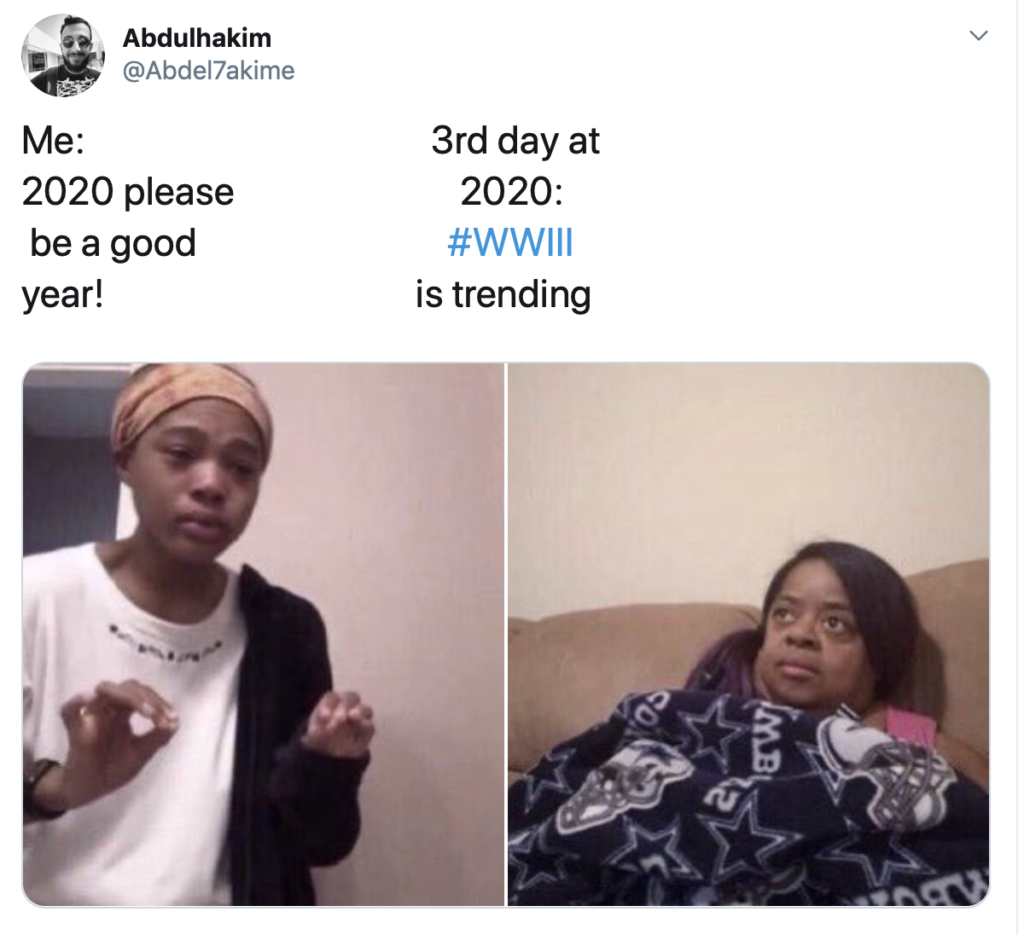 The decision, made without looping in Congress, could have disastrous effects on peace in the Middle East and basically start another American-led war in a foreign country. Since the U.S. has already done this in Iraq and Afghanistan and has nothing to show for it except thousands of casualties and devastated families, no one is very happy about this decision.
Well, that's not entirely true. There are always people who profit from war, and many of them have direct channels to the media. The current message being carried on Fox News and other conservatives outlets is that Soleimani was a bad guy, and bad guys should be murdered from afar by the president. Legally, however, the president is not really sanctioned to make that choice without clear and present danger of an immediate threat on the horizon, and the Pentagon has not been able to scrounge any evidence that Soleimani had any plans for an attack on the U.S.
So why would Trump make such a horrible international political decision? Well, for one thing, he's currently facing impeachment hearings in Congress. Having his name attached to starting a war is probably more appealing to him than having his name attached to a jail sentence. Another reason is that there is still an election year ahead. There's every chance he might get elected again, and as he himself has tweeted, starting wars can sometimes boost a sitting president's ratings.
These are very dark times. So people are responding the only way they know how—with WW3 memes.
Are jokes the most appropriate response to approaching war? Probably not, especially as more Iranian civilians will be suffering from Trump's actions than tweeting Americans. But humor can be one way to deal with the stress of an unbearable situation.
Whether it's right or wrong, you can't stop the WW3 memes.
1.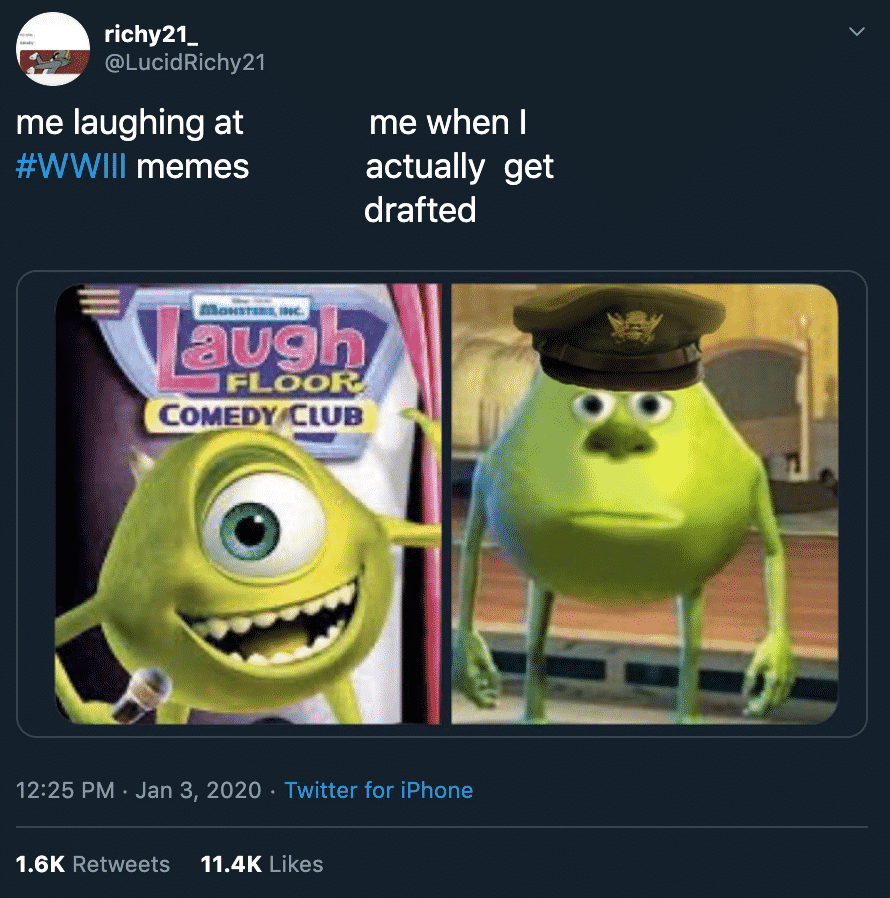 2.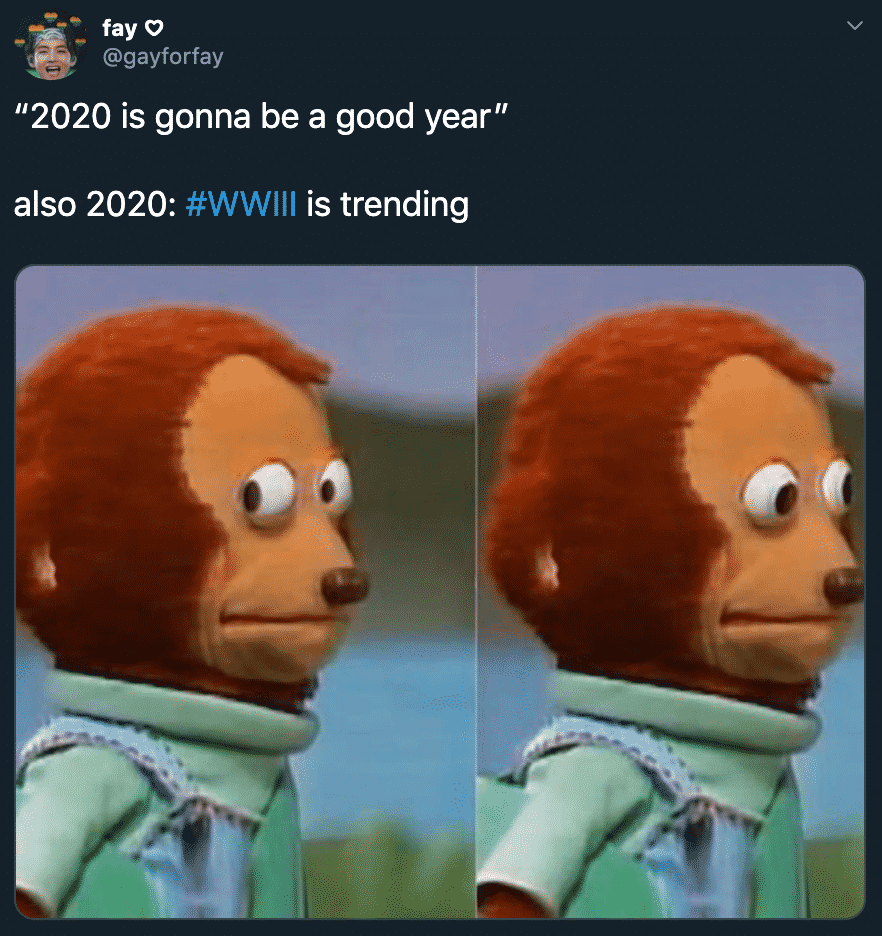 3.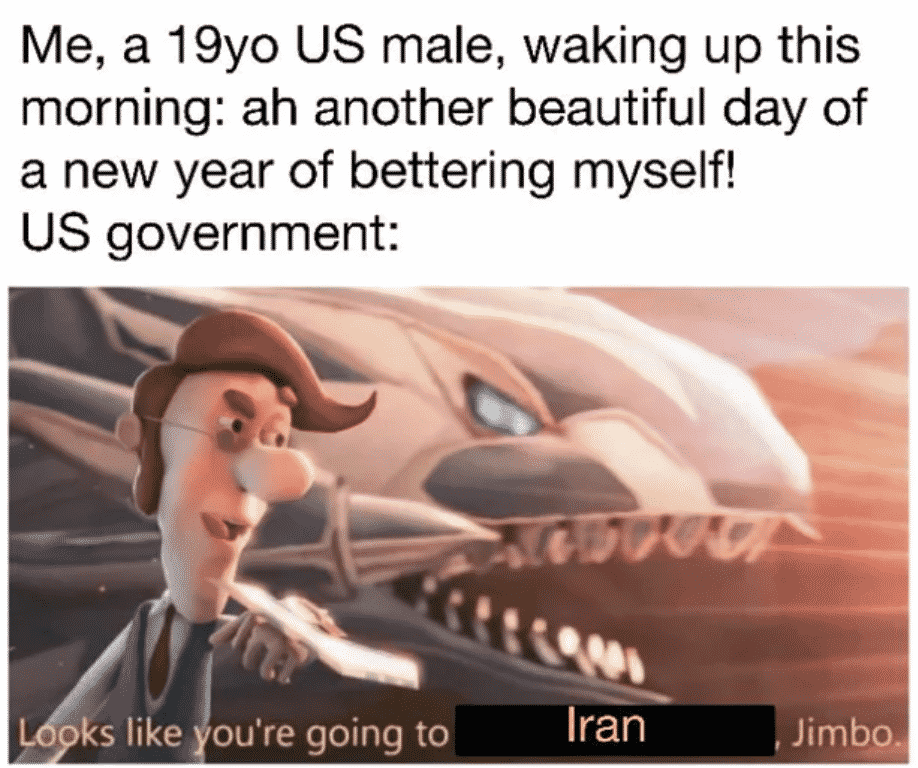 4.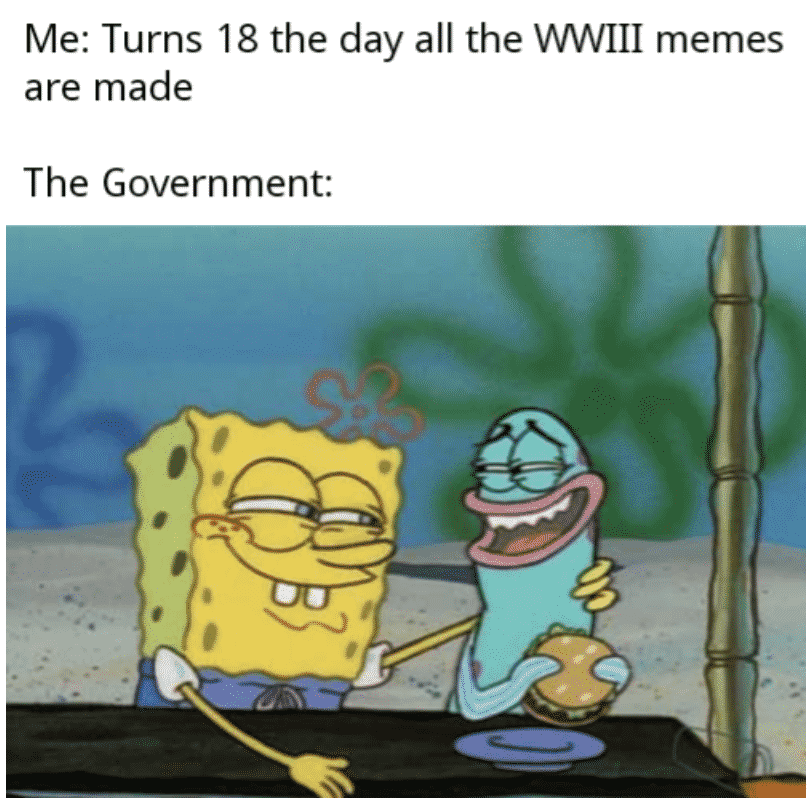 5.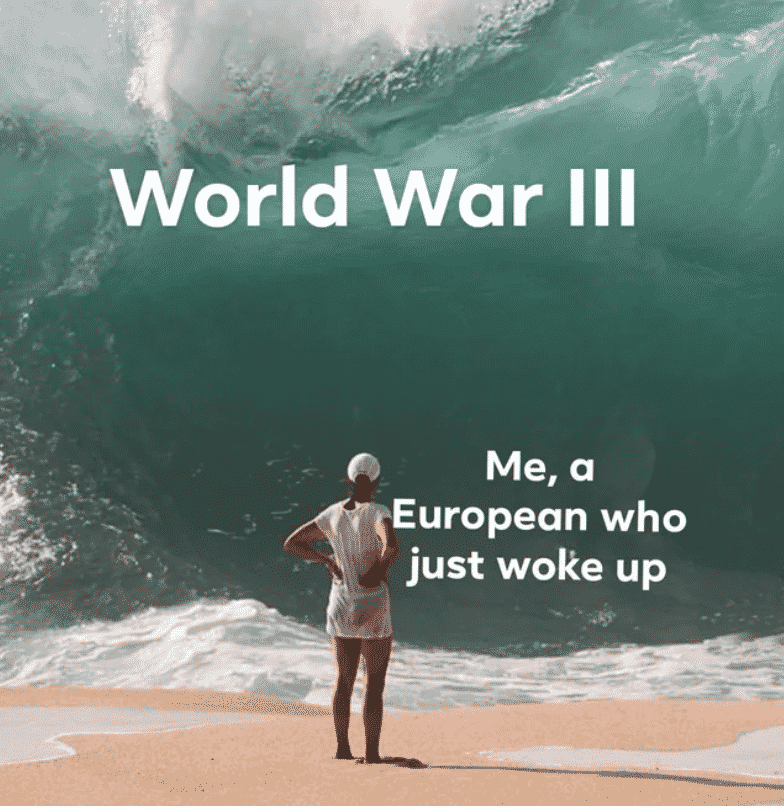 6.
7.
8.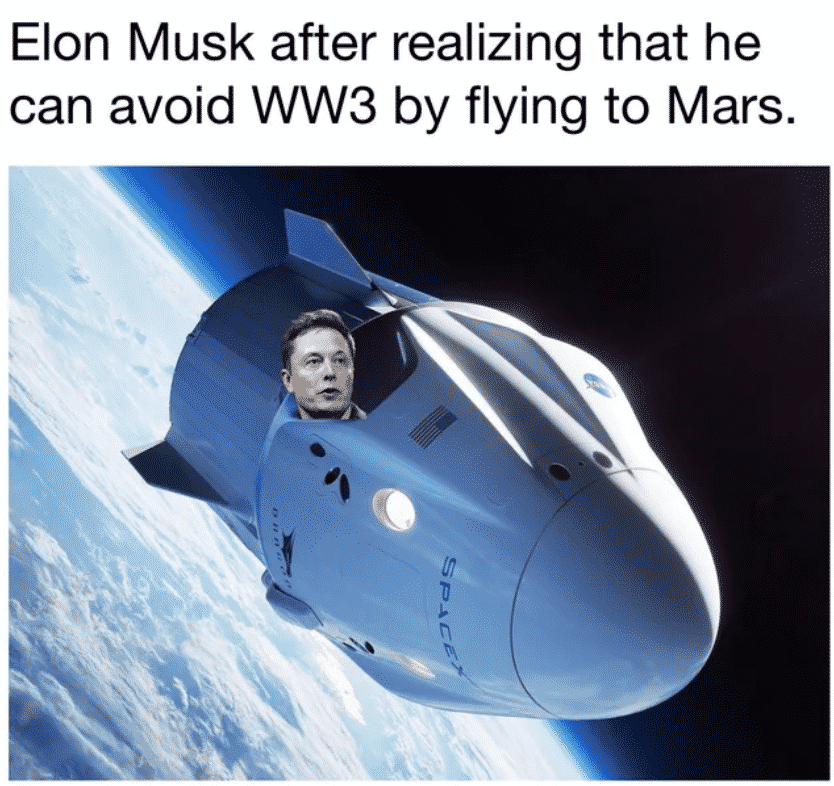 9.
10.