Inflation is killing me right now and I bet that's a common refrain across the nation. Food prices are wayyyyy, wayyyyyy up. Gas prices. The cost of doing a load of laundry, the price of heat… It's all so much more expensive than it was just a year ago and our paychecks are stretched so thin.
In a food desert (a place where there are very few, if any, grocery stores within easy driving distance), people are paying even more of a premium for fresh food.
Emily Porter, an ER doctor in Austin Texas, tweeted about the relative costs of fast food vs. fresh and her thread quickly went viral.
She wrote:
I just got a double cheeseburger, small fries and large Diet Coke at McDonald's for $3.25 so please stop fat shaming or blaming the single mom of 2 working for $7.25/hour for her "unhealthy choices" or high blood pressure when non-organic raspberries are $8.96/pound at Walmart.

@dremilyportermd
Twitter users quickly expressed doubt that a doctor would eat McDonald's (what?) and Dr. Porter explained: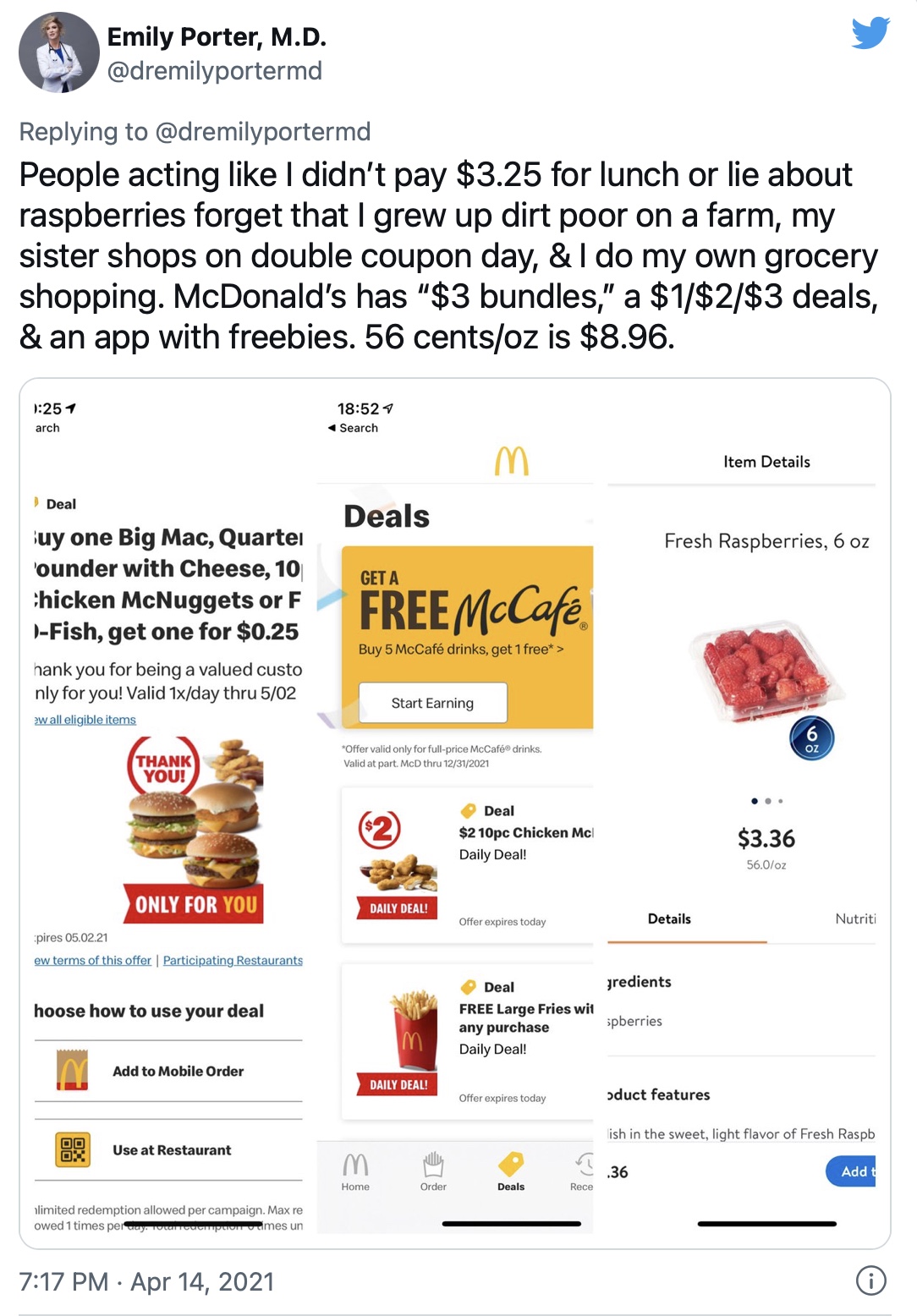 People acting like I didn't pay $3.25 for lunch or lie about raspberries forget that I grew up dirt poor on a farm, my sister shops on double coupon day, & I do my own grocery shopping. McDonald's has "$3 bundles," a $1/$2/$3 deals, & an app with freebies. 56 cents/oz is $8.96.
She also wrote a tweet explaining that she worked fast food and watched firsthand as people struggled to afford food.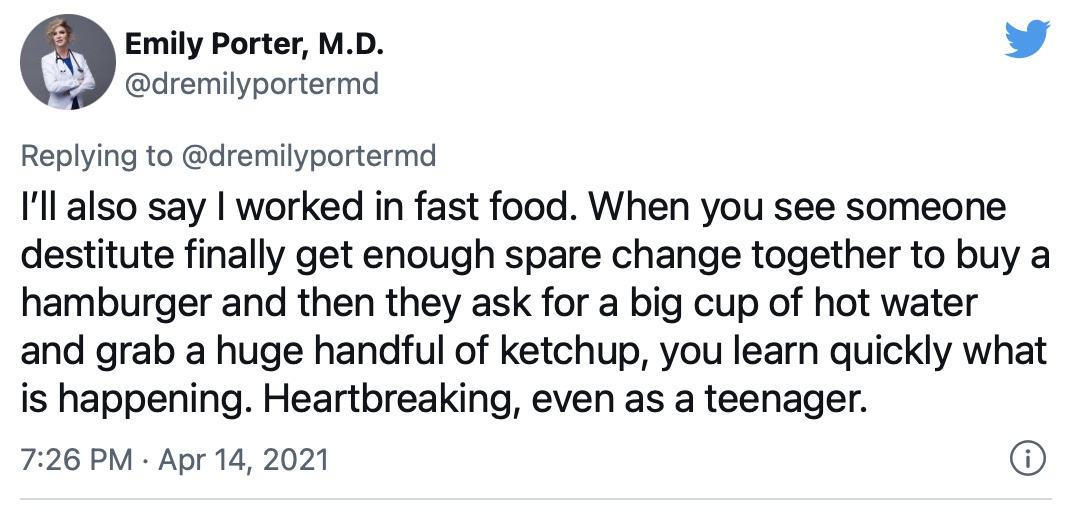 She goes on to explain that just beyond Austin "is a food desert. The closest supermarket is 15 mi away. Not everyone has a car. 95% of kids in the school district get free lunch. The people buy groceries at Dollar General. They accept SNAP and it's the only option. What fresh/healthy food comes from there?"
Responses came in quickly, some empathizing and others not so much. Some people even suggested Blue Apron, which — what? That stuff is expensive!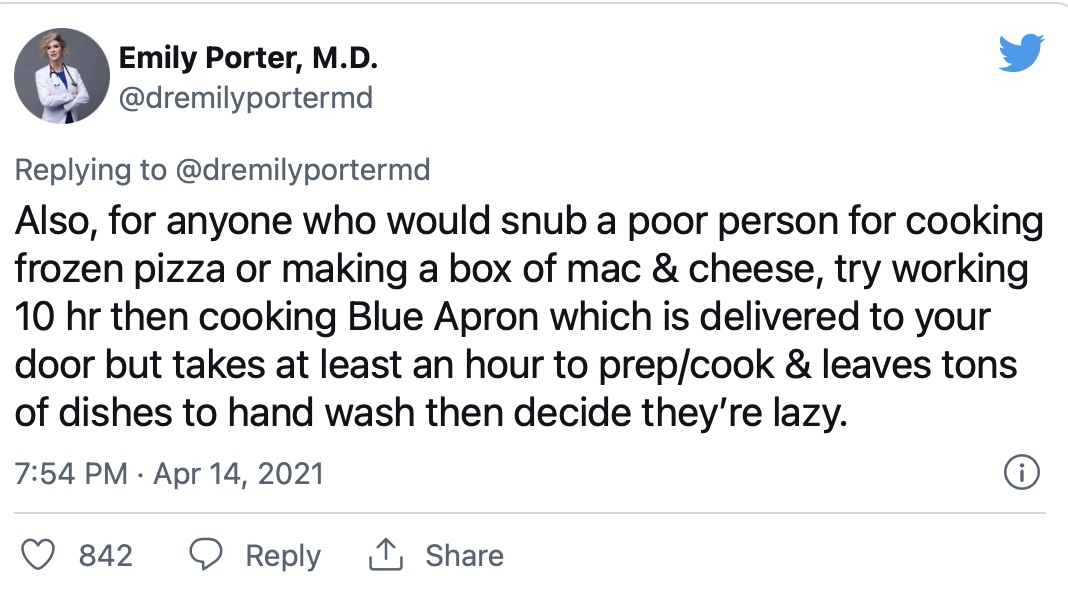 Some people argued that anyone who eats fast food is just lazy and should be shamed (JFC, this guy):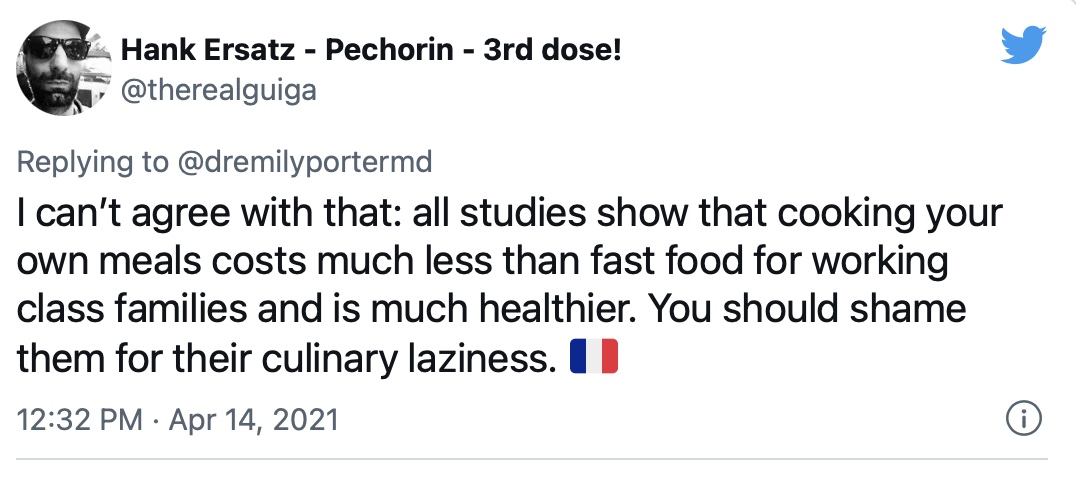 Other people, thankfully, had a little more reason.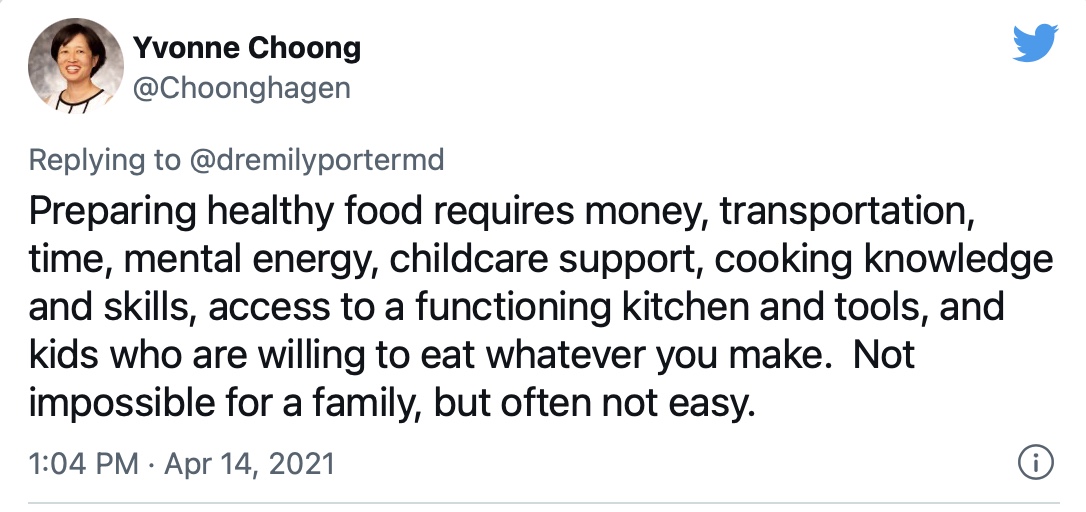 And on it went as people on Twitter tried to solve a problem that, I am sure, people IN THE REAL WORLD have also attempted to solve.
Bored Panda actually took a second to give us statistics. They wrote:
According to the results of a meta-analysis published in 2013 in BMJ Open, a healthier diet costs $1.48 more a day, which would add up to $540.20 a year, and for a family of four, the amount would equal to $2,160.80.
So, you know, a little empathy, please.