A mother went viral on TikTok after she shared that she formerly worked in a daycare facility where hugging the kids was considered abuse. She continued to explain that that was one of the reasons she would not work and chooses to care for her daughter at home.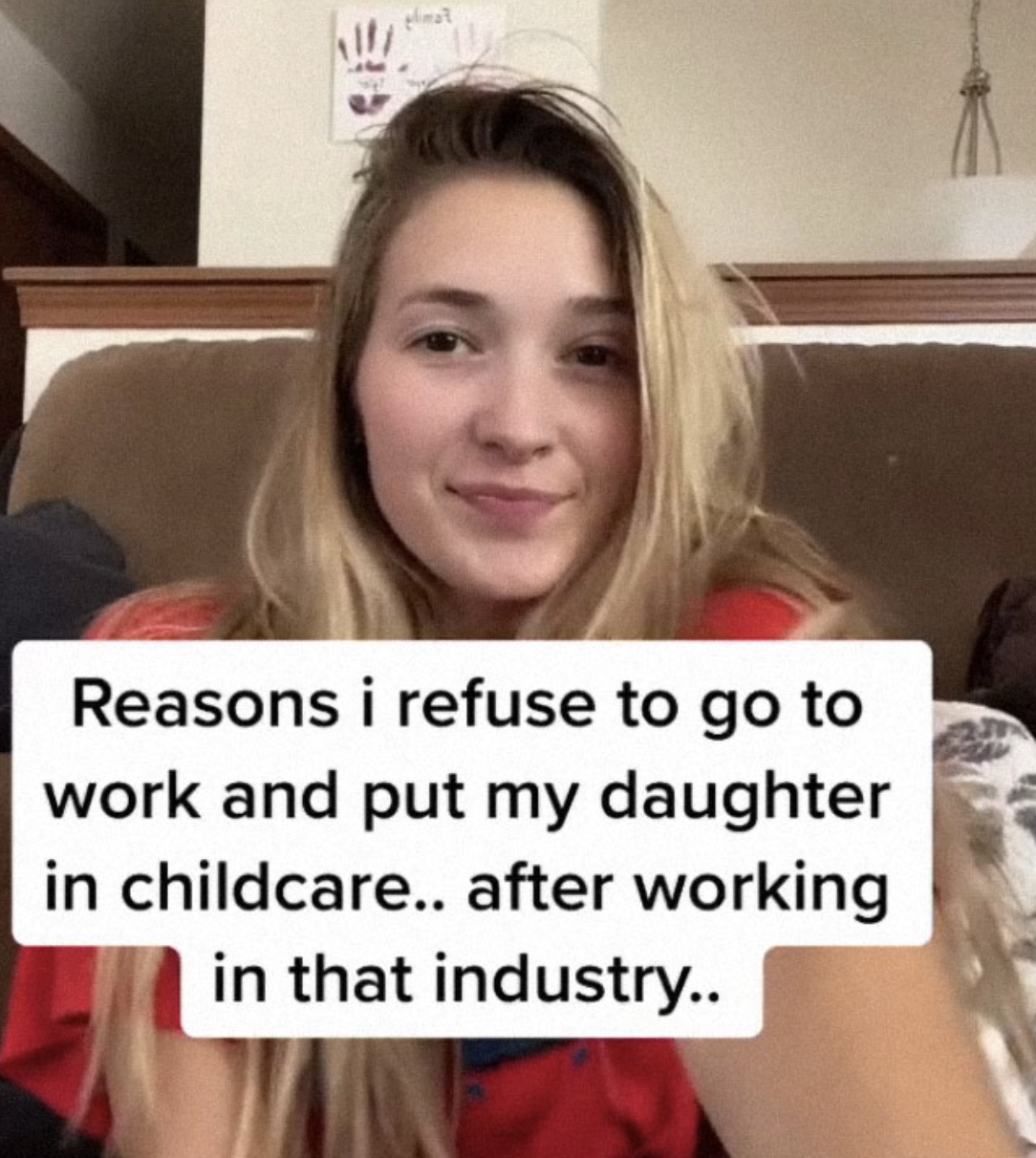 She shared other problems with the industry — poor food choices, strict guidelines, etc. She released a follow-up TikTok with even more reasons after commenters shared their own views on the daycare industry.
She said:
"Reasons why I refuse to go to work and put my daughter into childcare…after working in that industry.

"You are not allowed to tickle or give much affection (as in hugs). It's abuse.

"You're not allowed to pick what your child eats. They feed them c**p food.

"They don't allow time for them to be kids. Very strict on 'playing'.

"Incident reports are not always reported. Lots of confusion."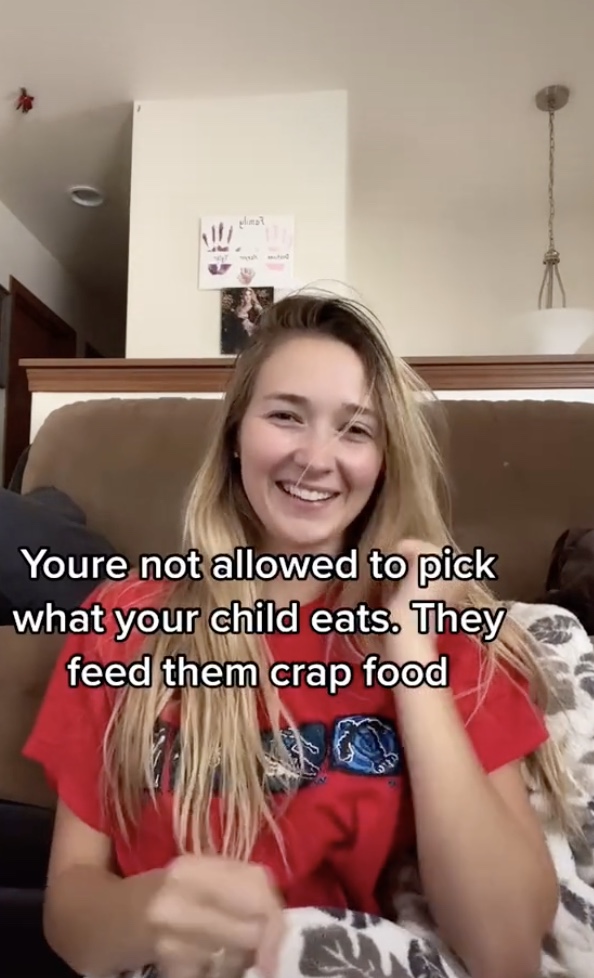 Her video has been viewed over 1 million times.
She also posted a follow-up, citing even MORE reasons she won't allow her kids to go to daycare.
"They no longer require background checks on employees before hire."

"They don't respect your schedules… kids are forced to nap on the center's schedule."

"Some centers don't respect the law of teacher to child ratio."

"I've seen the 'behind the scenes'…and it can be very uneasy."
Child care in America has been an enormously hot-button topic.
Vice President Kamala Harris said in The Washington Post that "without affordable and accessible child care, working mothers are forced to make an unfair choice."
Talya Stone, a former editor-in-chief and creator of Motherhood: The Real Deal and 40 Now What, spoke with Bored Panda about the issue of daycare. She said: "Even though we may feel the conditions are far from ideal or up to our standards, quite frankly for most parents at least, not sending their children is just not an option," she said.
"I still feel the advantages of daycare still far outweigh the negatives, and also it's important to note the positive implications on a child's development and happiness also, not to mention the fact they provide support for families to sustain the responsibilities of raising a family where often the traditional support structure of extended families of once upon a time has all but vanished for many."
This is far from an isolated concern; the comments in the two TikToks make it QUITE clear that many, many parents have the same problems with daycares.