We're coming up on a year of only seeing each other through screens. This is great for Zoom investors, but not for students, parents, and teachers.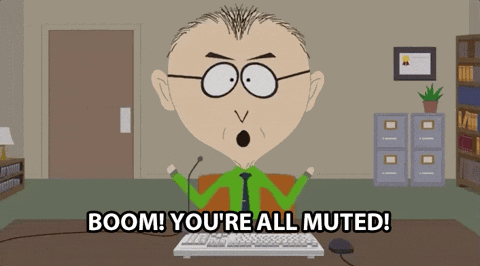 One student shared the Zoom doom and gloom via a poem and his babysitter shared the piece of art on Twitter.
POV you're seven pic.twitter.com/T7fNu1pn5Y

— Julia (@bugtypepokemon) February 8, 2021
The handwriting reads:
"Boring online school
Today is just another day
in a long line of days
staring at a dumb screen
Just booring booring
online school that's the
only thing that did happen
it's the only thing that is
happening that's the only
thing that will happen"
The poem was part of a class assignment and has many people concerned about what Zoom is doing to the children.
— " " (@hotgoof) February 9, 2021
this is actually so sad poor babies https://t.co/CWAeEYuvbg

— ꕥ don ꕥ (@dreamwurId) February 9, 2021
this kinda hurt to read ngl. kids losing out on so much rn fr 🙁 https://t.co/Q45pjE06Dj

— سليمان (@thehankhan) February 9, 2021
But we must not pass over the student's prolific writing. That's the real star here.
he says "it kind of turned into a poem"

— Julia🤳 (@bugtypepokemon) February 8, 2021
This 7 year old (a) utilizes repetition effectively to emphasize his purpose (b) makes a relatable statement and (c) ends with a rhetorical progression of verb tense in comedic triples to solidify his stance.

This is actual creative writing and should be encouraged.

— Sonny Romeo (@monopSonny) February 9, 2021
you don't know the half of it…. the emotional intelligence on this one blows my mind every day

— Julia (@bugtypepokemon) February 8, 2021
kinda heavy but i read this in Elliott Smith's voice. https://t.co/nuJBPnRyUy

— Devilution Podcast (@Devilution3) February 9, 2021
Ok but this is actually a really good poem for a seven year old. https://t.co/recYXMYvLy

— Bonk Bonk (@thakeebman) February 9, 2021
Some people shared notes their kids wrote that have a similar energy.
same energy radiating from this note my daughter wrote my son pic.twitter.com/n90zyyS0yI

— flashman (@flashman) February 8, 2021
When you're 7 and your brother was mean to you pic.twitter.com/K4iiX53LB0

— Kate Bradley (@Later_katers) February 9, 2021
Point being: This poem should be displayed at the Whitney and everyone knows it.
i was going to say low key this is a work of art

— geena (@geenalia) February 9, 2021