JPS spoke with Bored Panda. He said, "I was always into art from a young age. But I grew up in an environment that seemed to hold little opportunity. Then a series of events and the murders of 2 close friends sent me down a twelve-year path of heavy drink and drug use.
"This all changed in 2009 when my mate George took me to the Banksy museum show. It was a major wake-up call to how I had thrown my talents away. I loved the concept of using full-size stencils on walls. It planted the seed to face my addictions and I began self-teaching and hitting walls.""
21.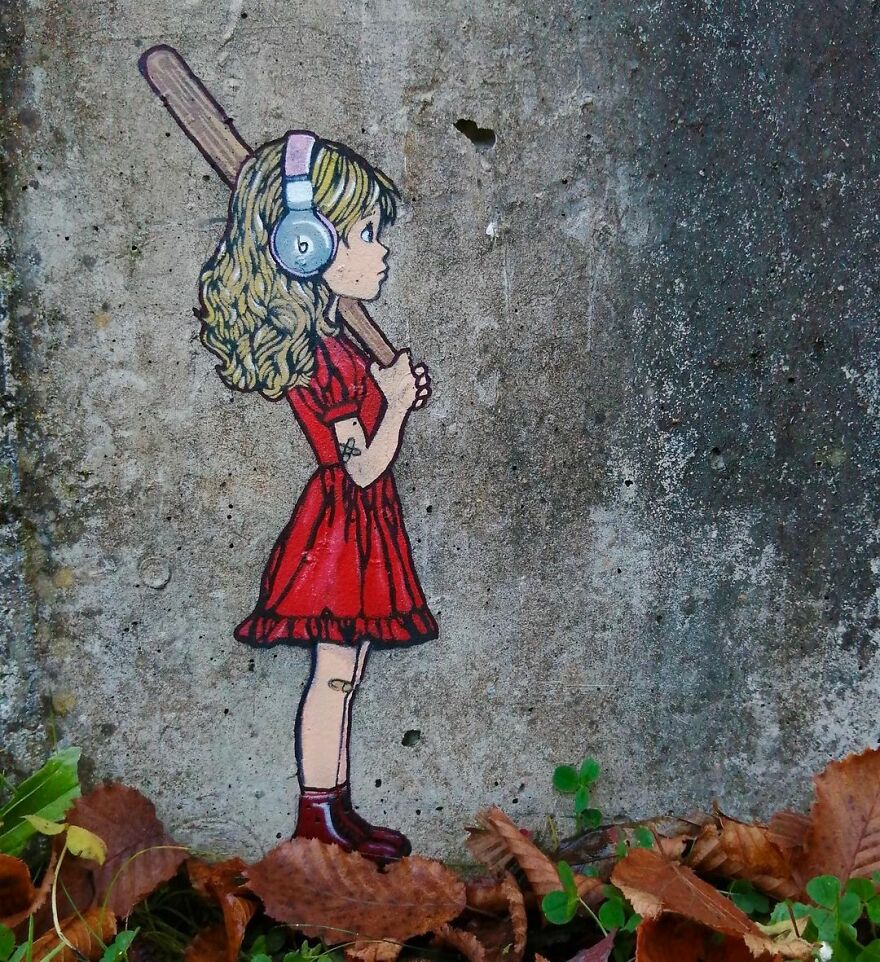 22.
23.
He also said, "I was born and raised in Weston-super-Mare. This was predominantly my hometown until 2016 when I met a German street artist named PZY. I then moved to lower Franconia and we got married in 2018. She has taken more of a back seat with her street art these days and is more of my manager and assistant. It's a tough, high-pressure game if you take it on a serious level and many street artists don't last the long haul, sadly. The environment I live in now is incredibly different from the world I came from. I have to keep my mind in a state of trying to forget whilst trying to remember the lessons at the same time. Before 2016, my recovery was far from a straight line because drugs seemed unavoidable. Out here, that temptation is removed massively, although it had the downside of being tougher art-wise. Police are faster than GTA out here and people aren't used to seeing people paint the new surroundings, which also inspired other types of work from me."
24.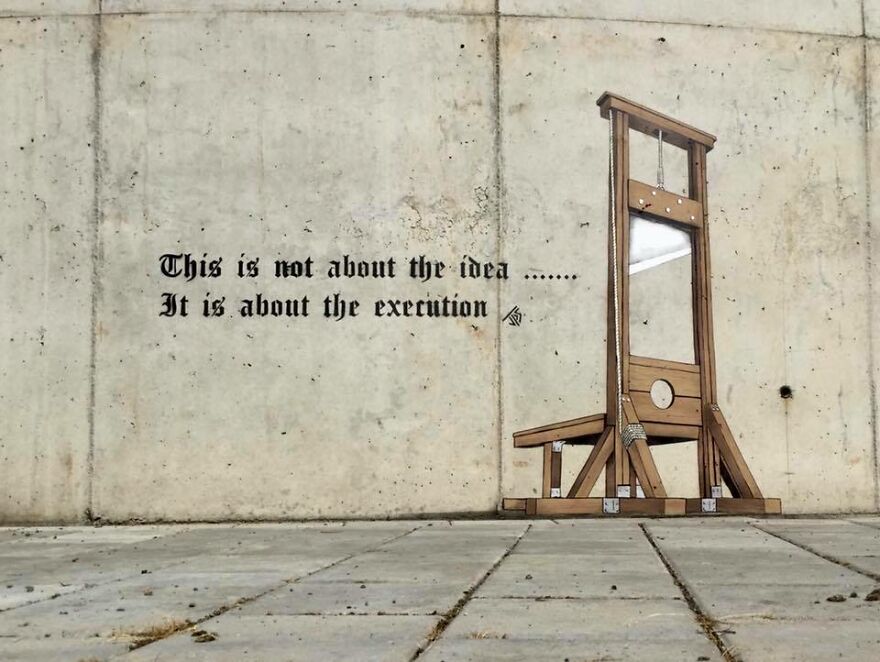 25.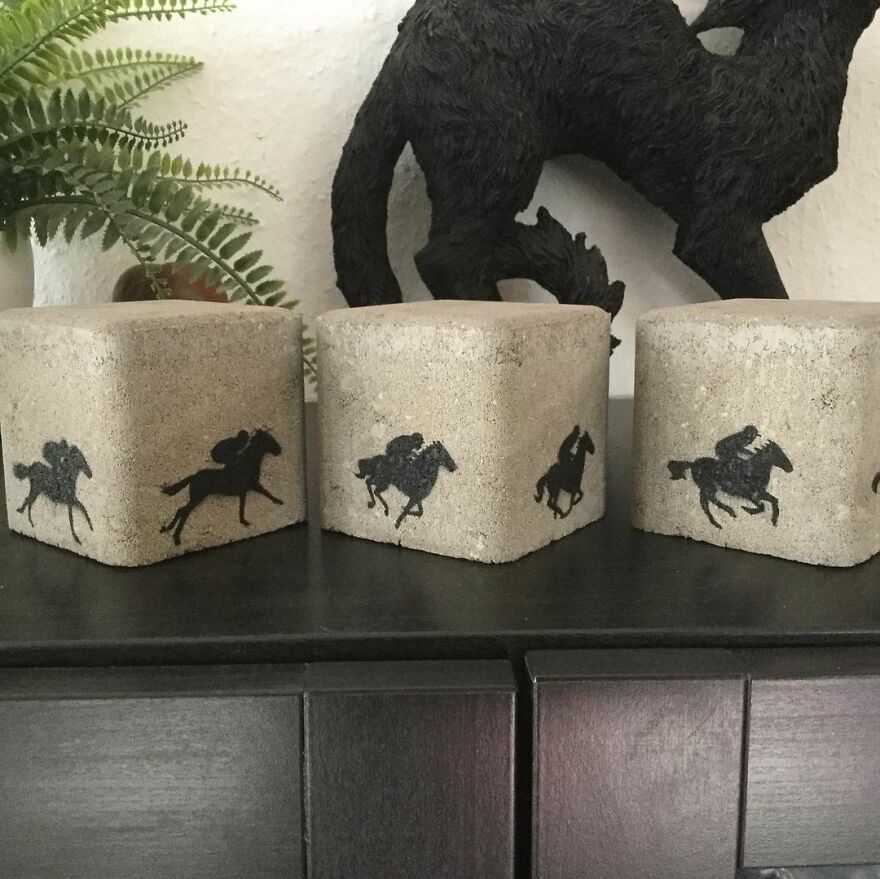 26.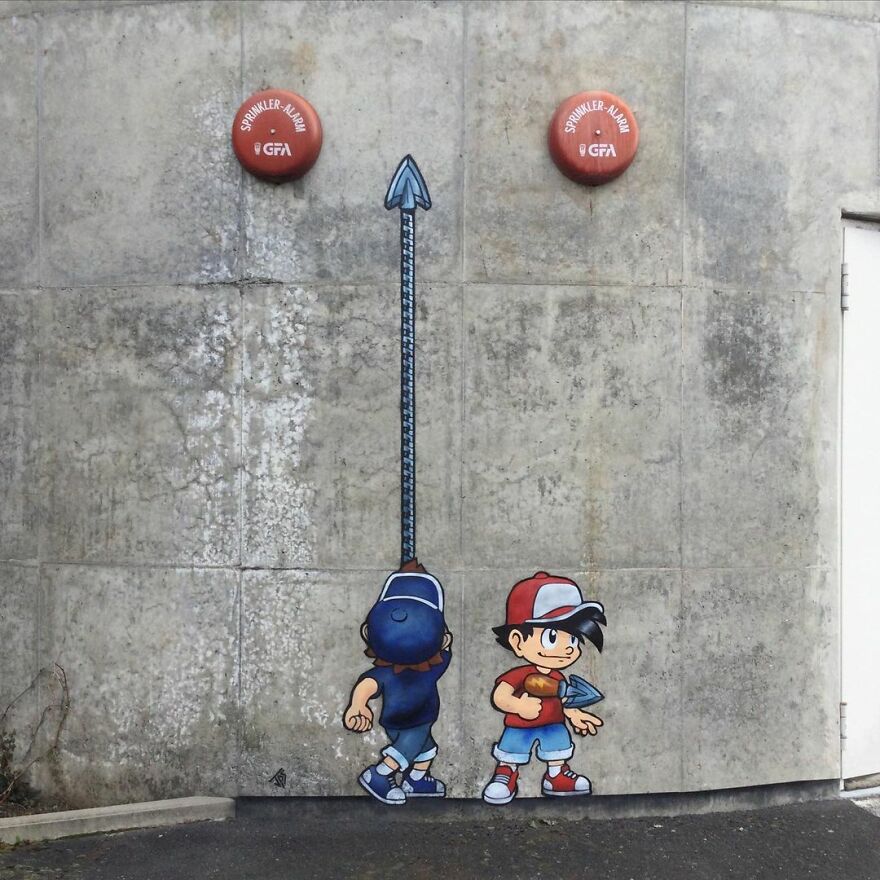 27.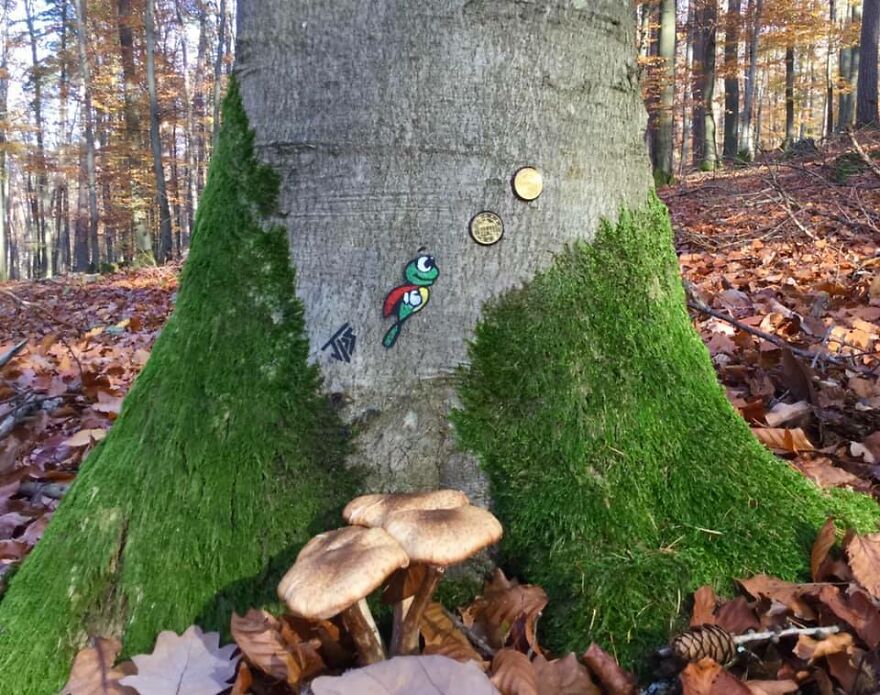 28.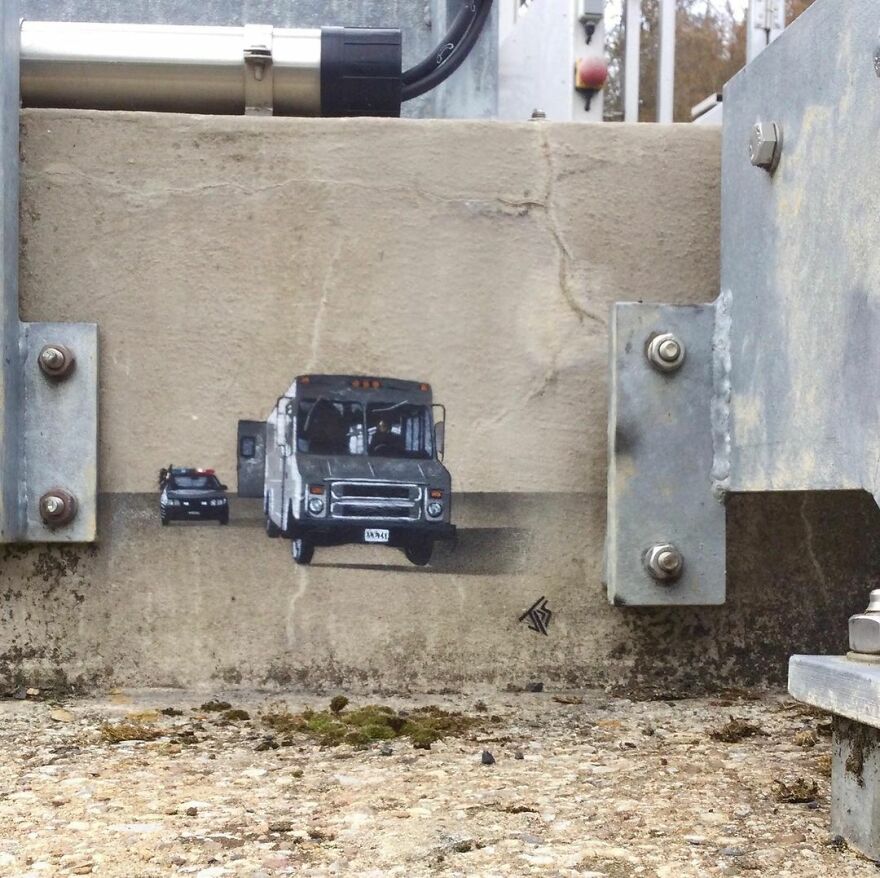 29.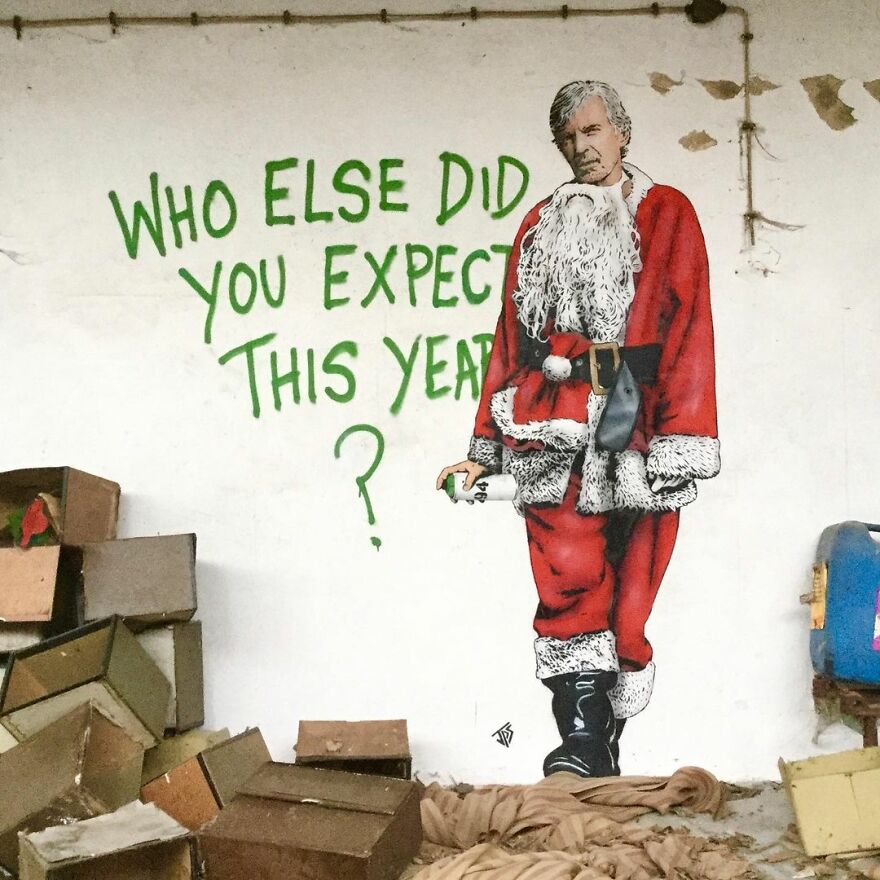 30.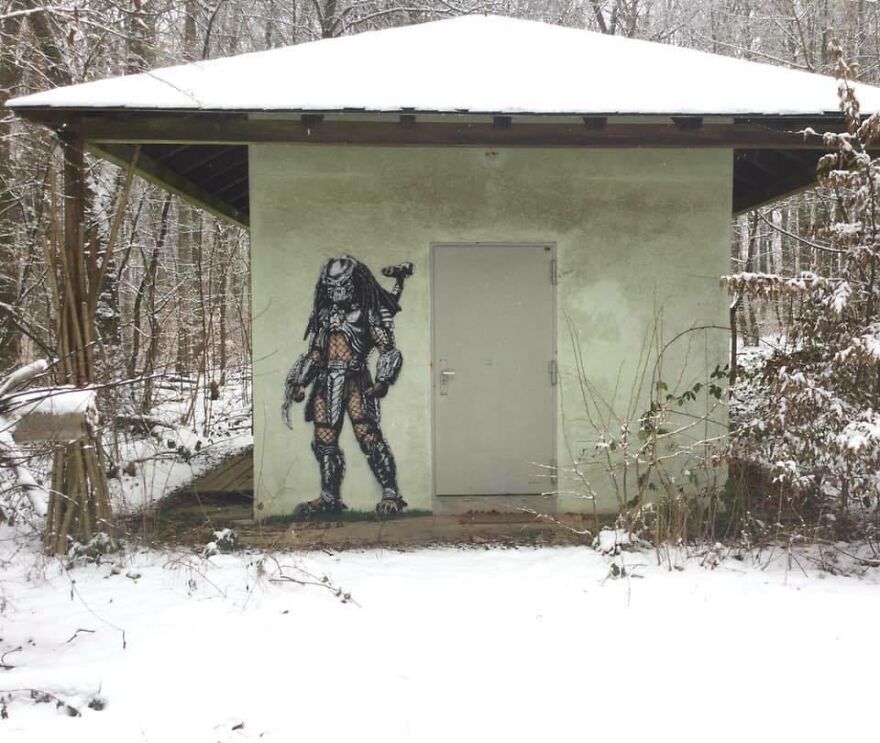 31.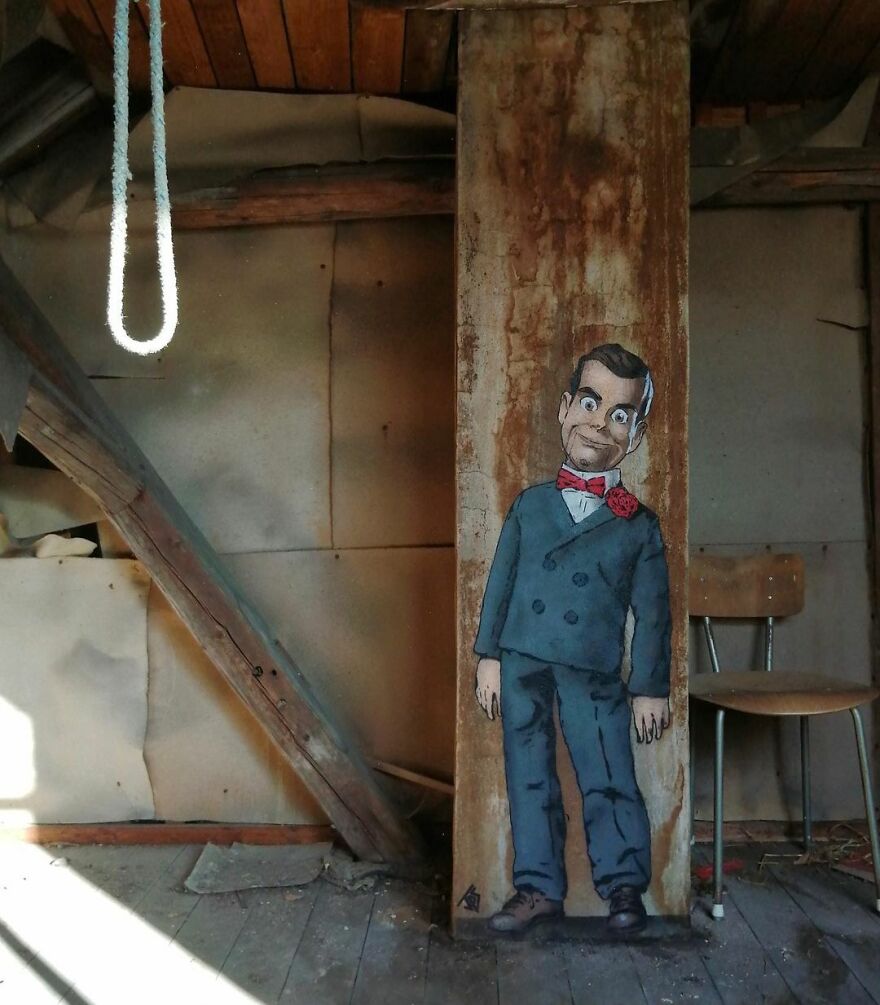 32.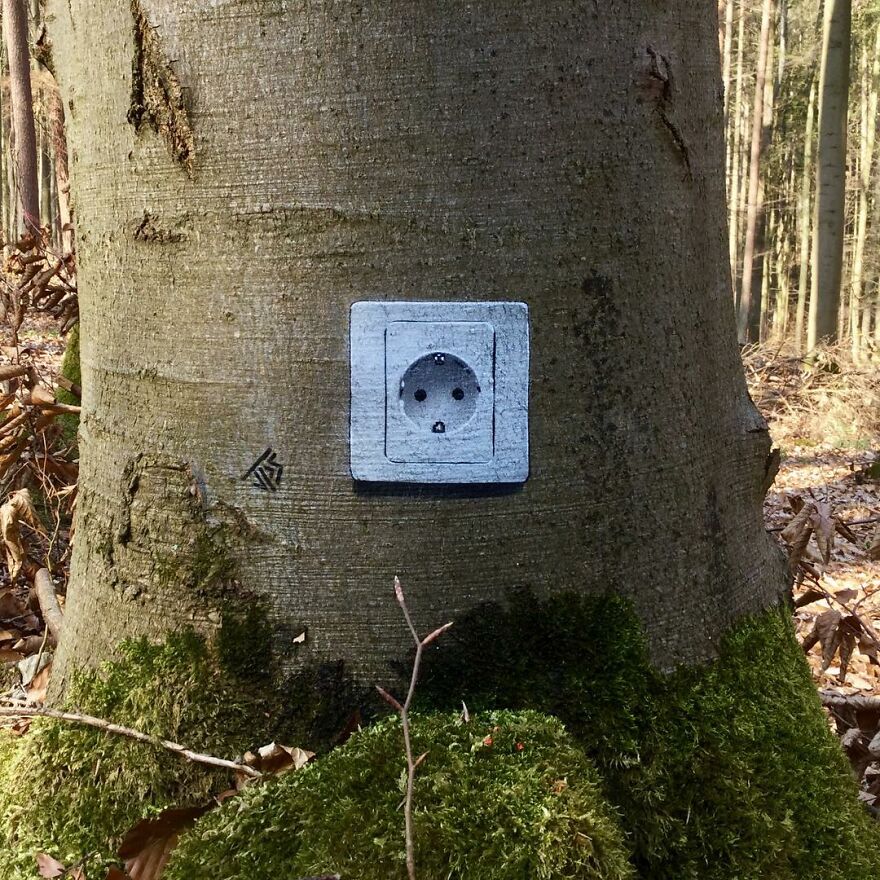 33.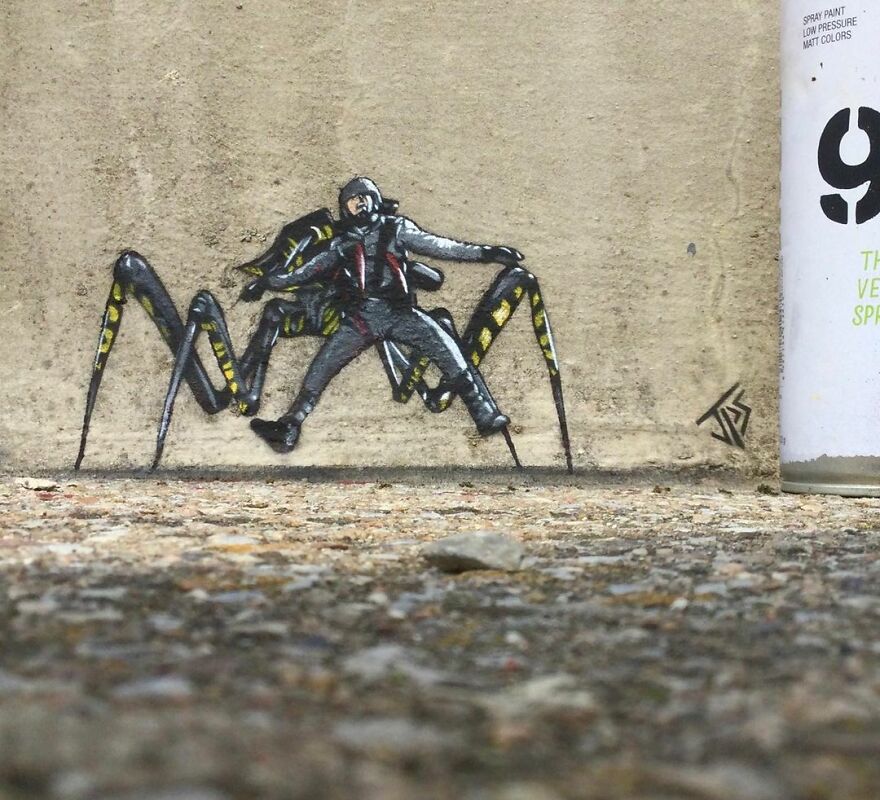 34.
35.
36.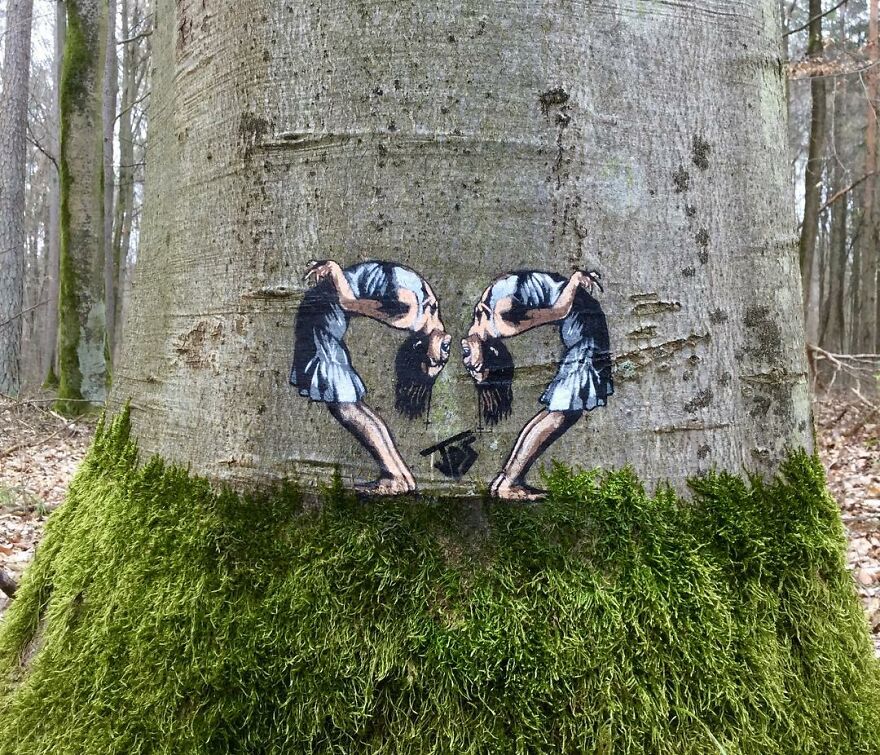 37.
38.
39.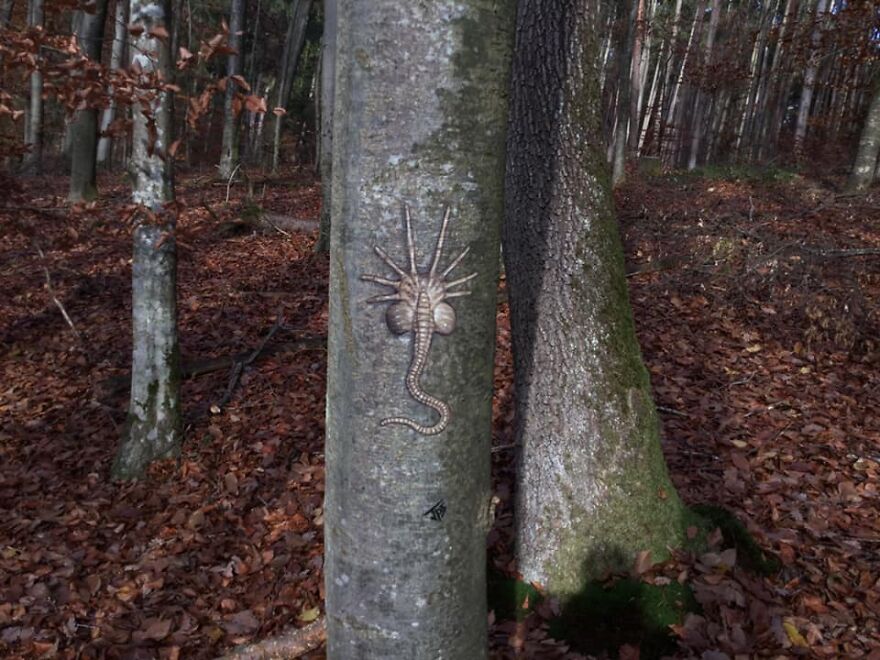 40.