Being a woman comes with immeasurable pressure to "be" one thing or another. Sometimes even contradicting things at the same time!
It's exhausting.
Artist Lainey (Instagram) has captured many of those frustrating realities and societal expectations in her art. See which ones resonate with you below.
All images courtesy of lainey.molnar.
1. My choice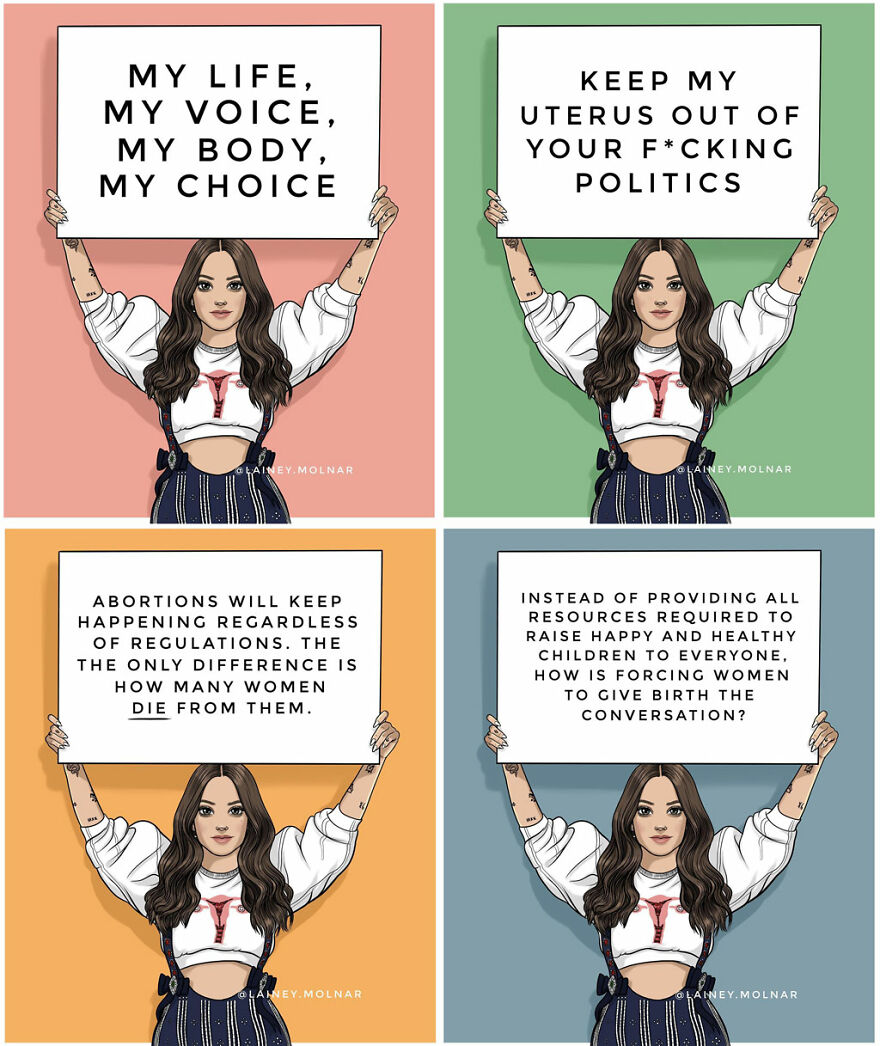 2. Changes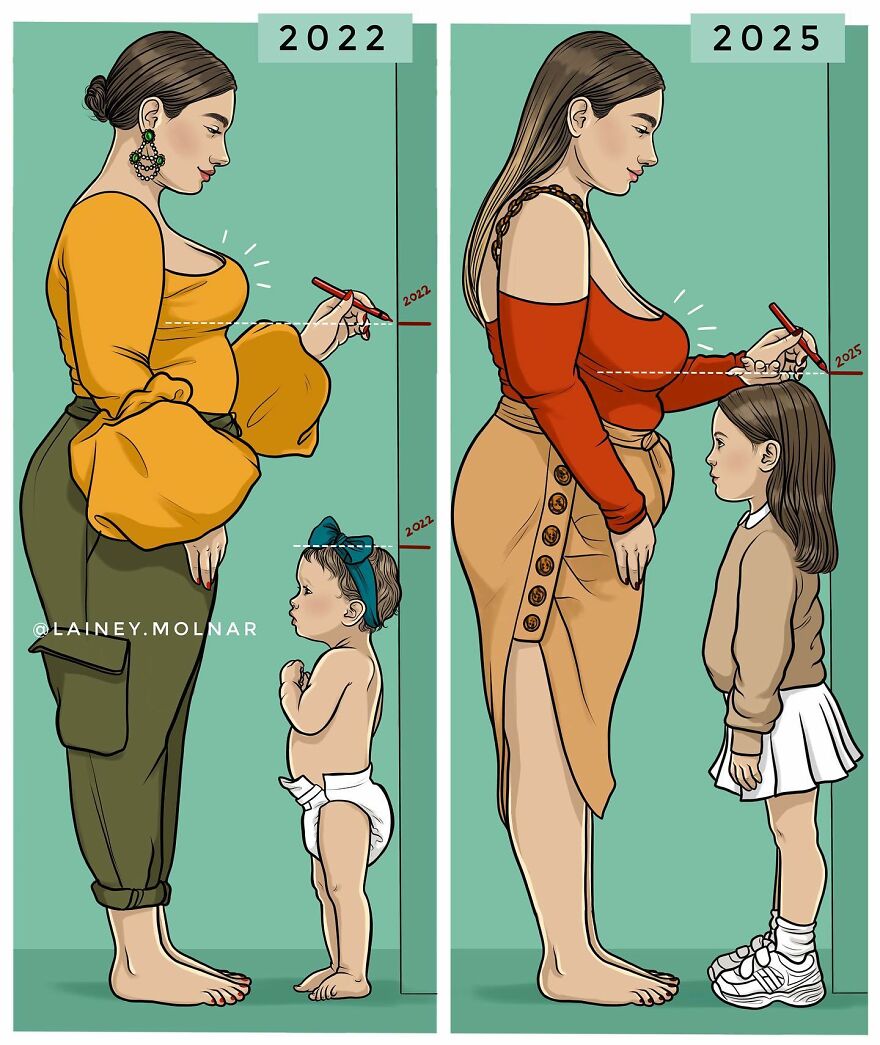 3. Normal stuff we do
4. NEVER.
5. There's no right way
6. Break the pattern
7. Not weakness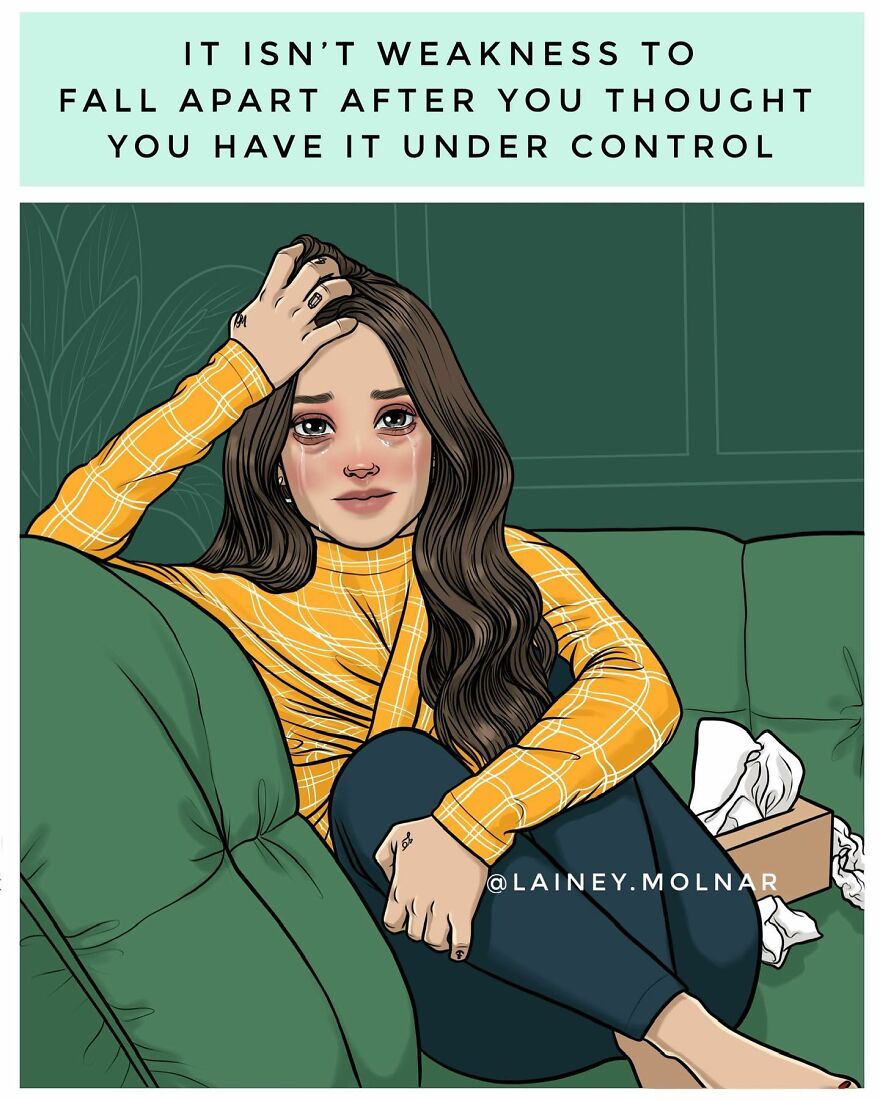 8. Dogs!
9. It fits YOU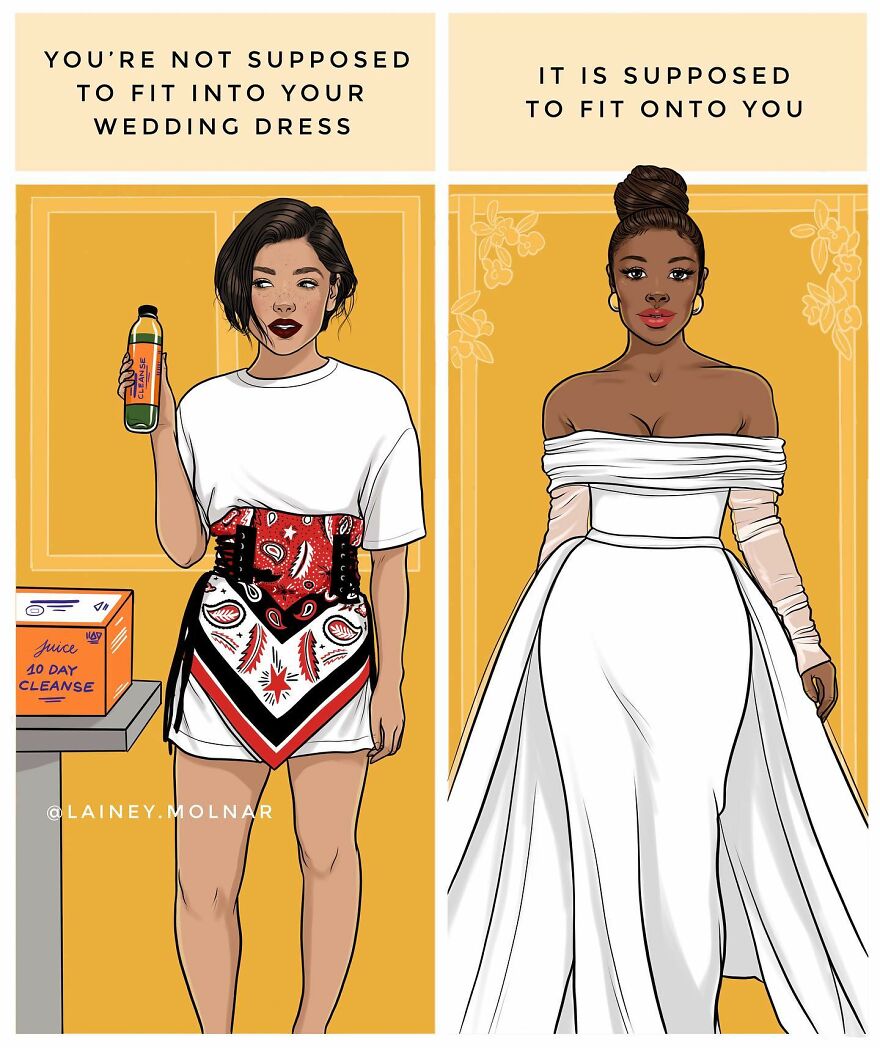 10. Byeeeee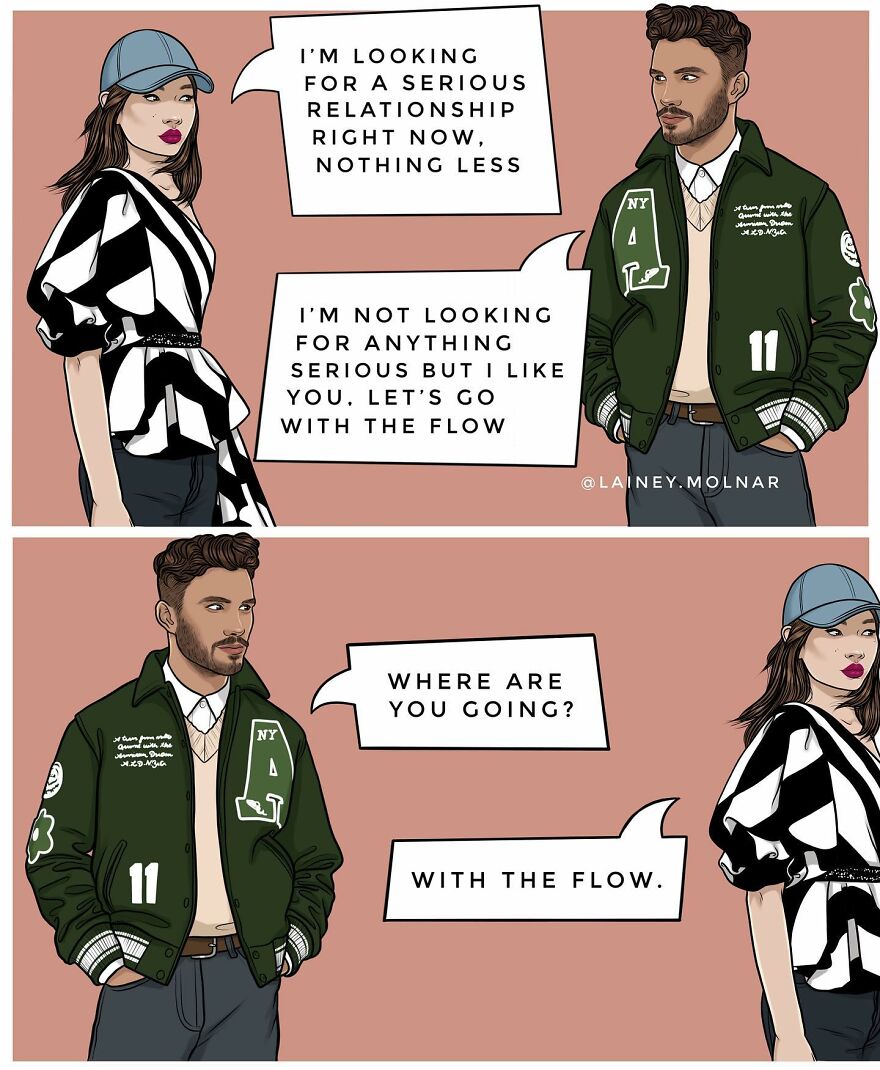 11. No timeline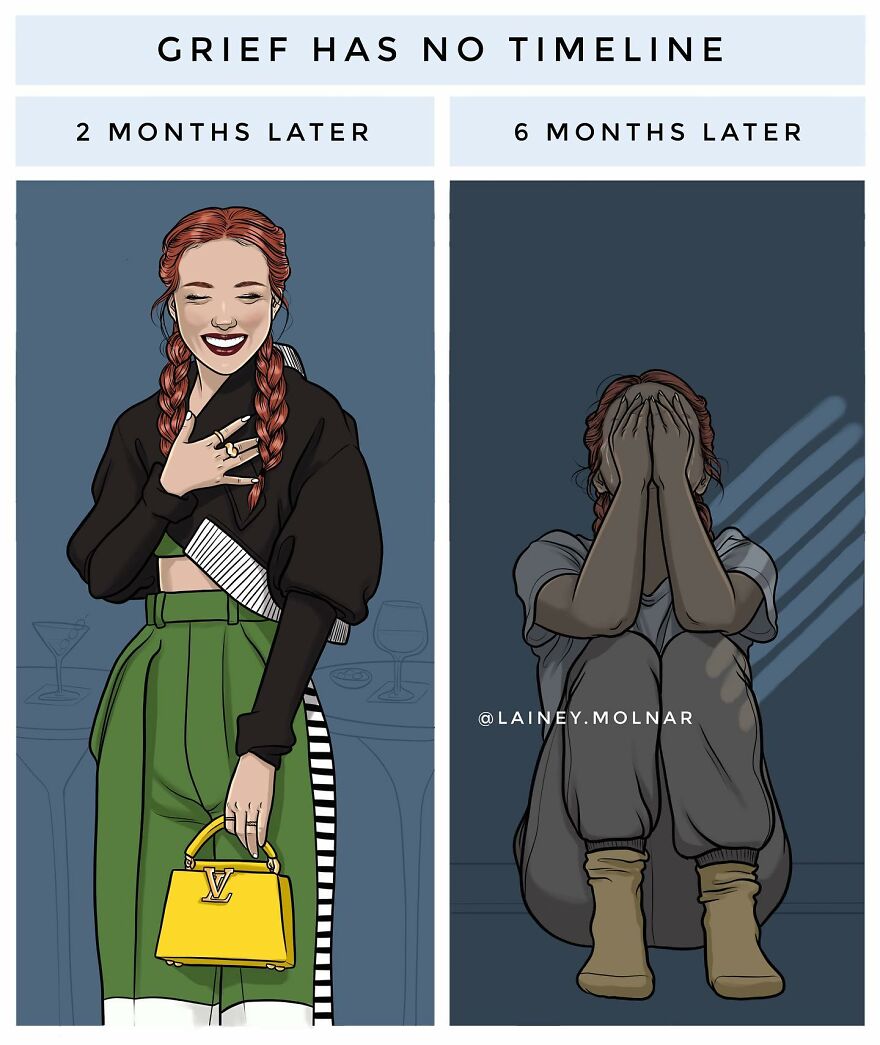 12. Wait. What.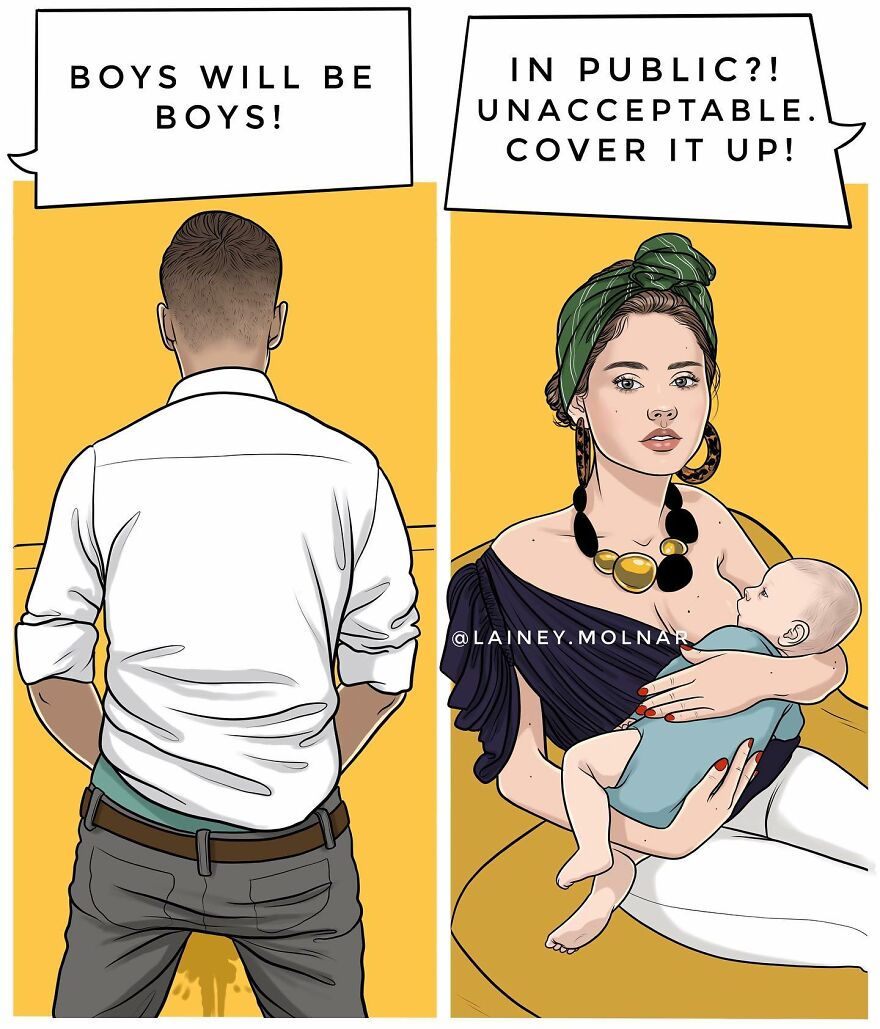 13. It's not a challenge.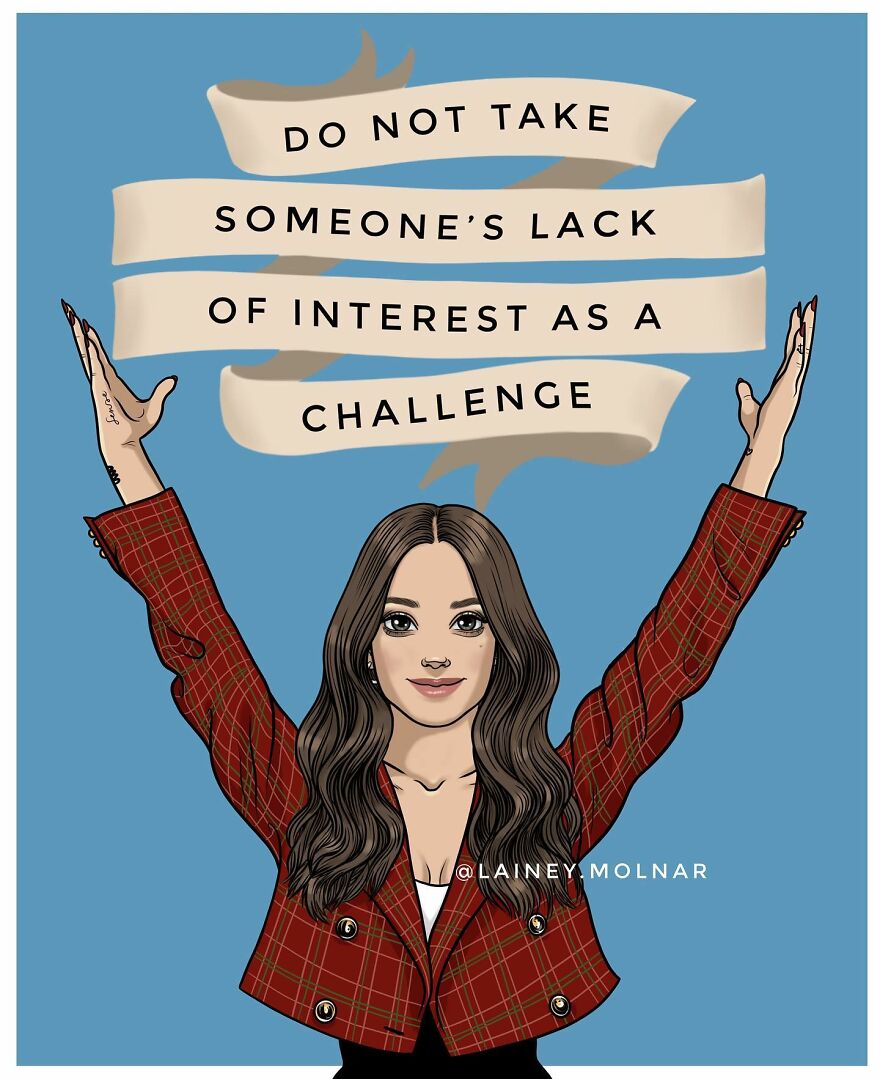 14. Yep.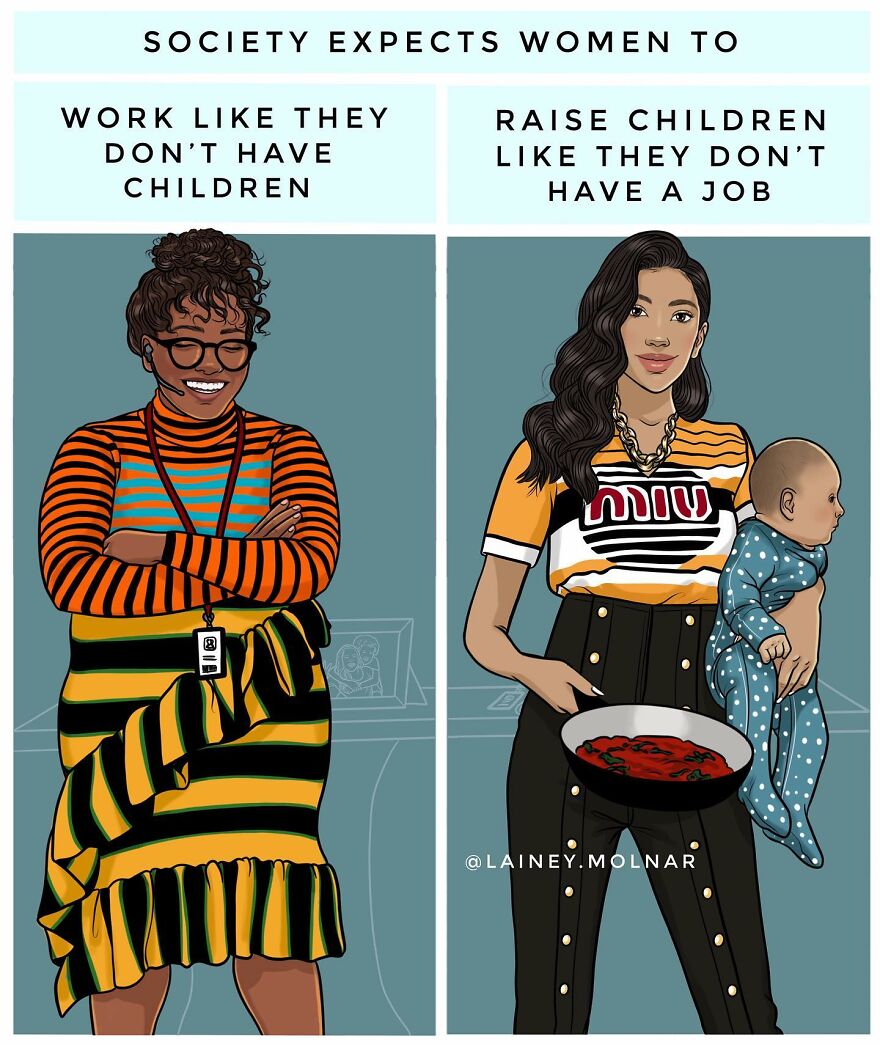 15. Still be different!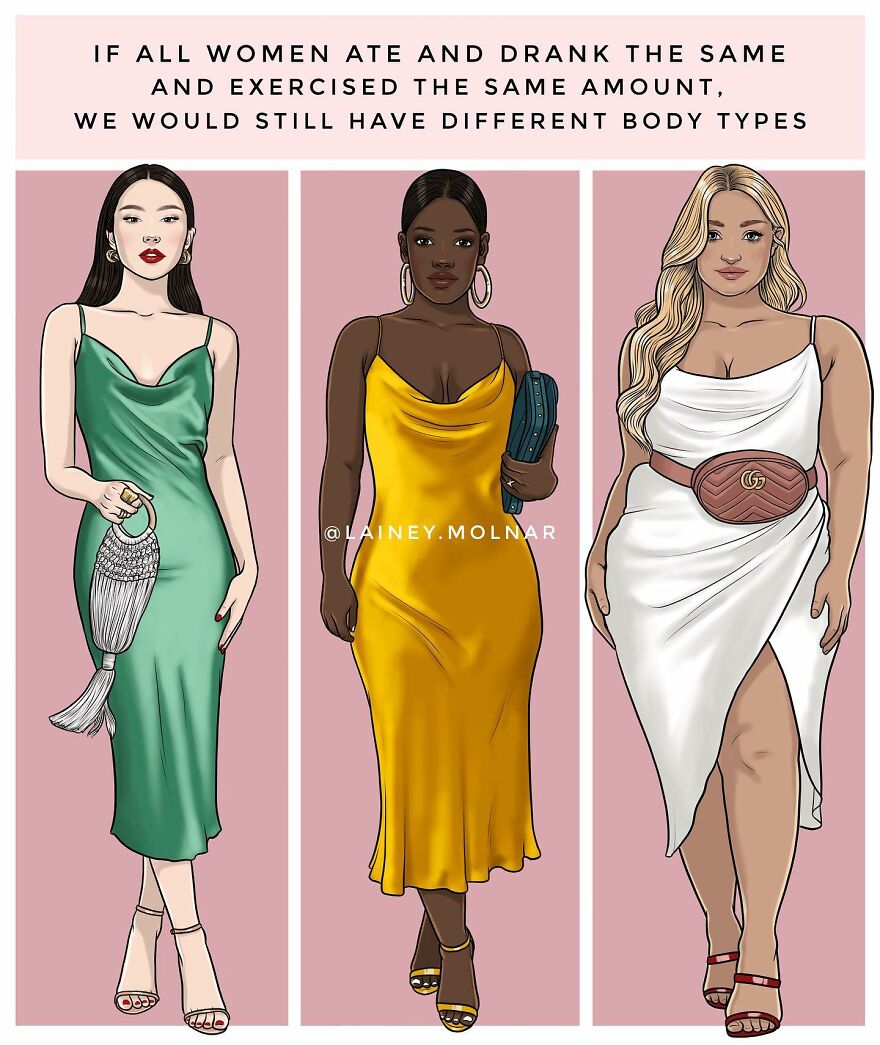 16. BINGO.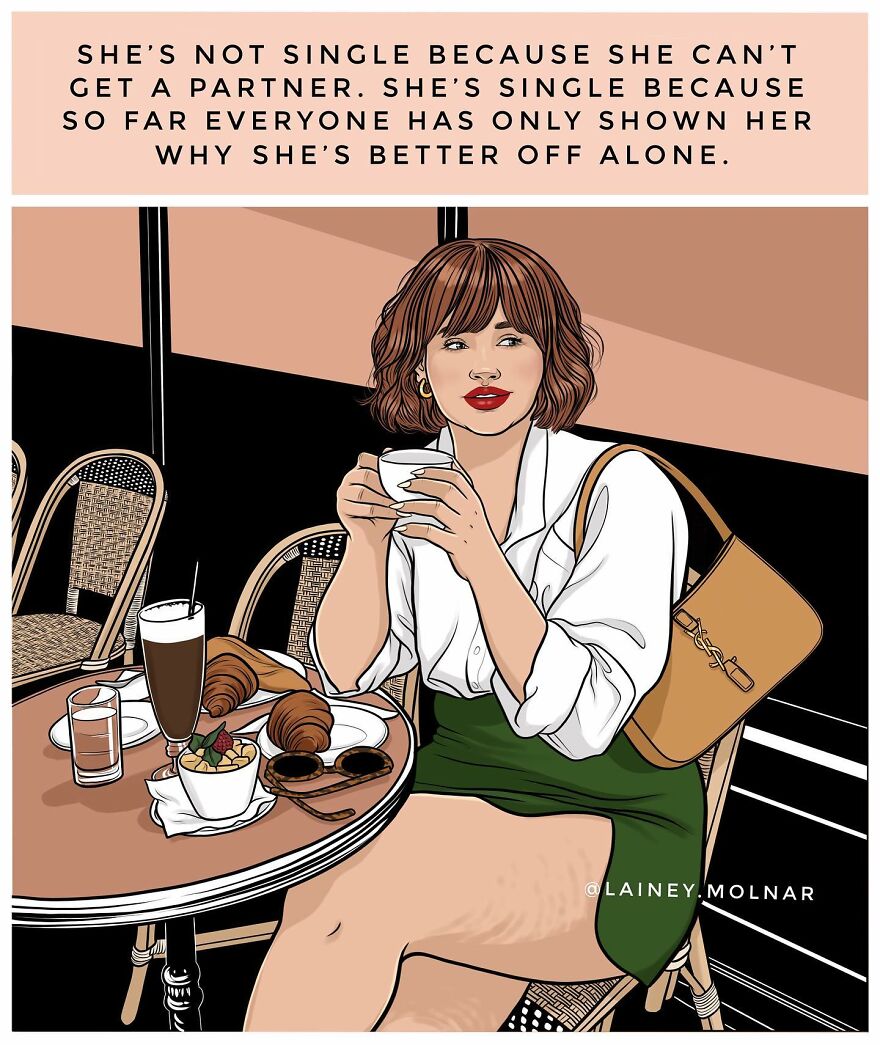 17. Love it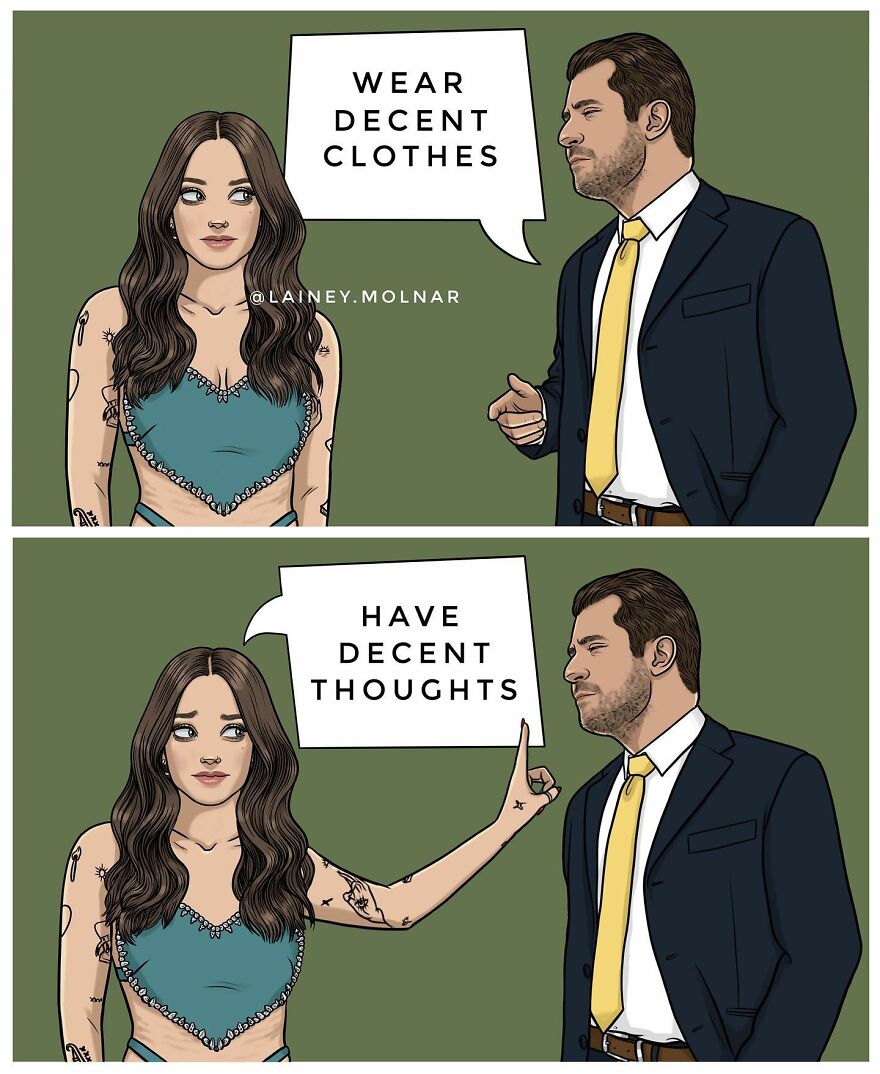 18. No way to win
19. Zing!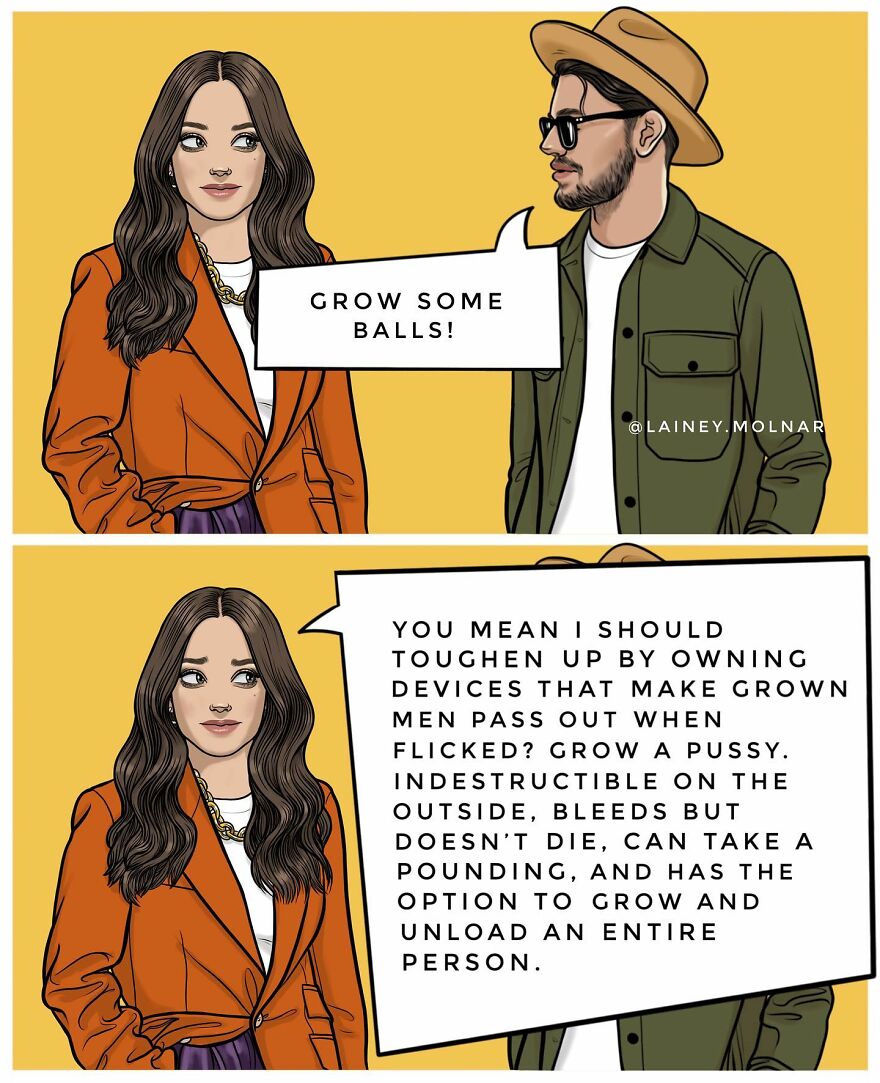 20. Ask!