Do you hate pumpkin spice and wish it would die a slow death? Sorry, because it looks like pumpkin spice continues to be a mainstay of fall beverages and candles—and now, it's also a CBD oil.
Toast, a boutique cannabis brand based in Aspen, Colorado, recently made an announcement that they would be selling a new pumpkin-spice flavored oil called Pumpkin Spiked Full Spectrum Hemp Extract.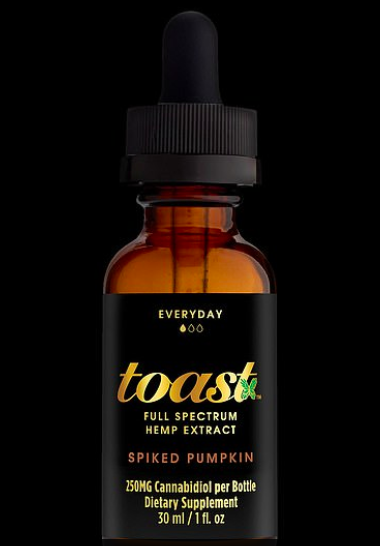 "Forget pumpkin spice lattes, you can now get Pumpkin Spice-flavored Full Spectrum Hemp Extract for apple picking, Halloween, Thanksgiving, and all your basic (or not-so-basic) fall activities," said the company in a press release.
I have officially received the most 2019 email of all time – it's about, you guessed it, pumpkin spice CBD oil

— Tess Garcia (@HiThisIsTess) October 11, 2019
The Pumpkin Spice CBD oil includes cinnamon, nutmeg, and ginger. Toast recommends mixing the oil into one's coffee, drinks, smoothies, cocktails, or placed directly under the tongue to receive relaxing benefits.
Besides the pumpkin flavor, the company also provides other fall scents including cinnamon. Want something more vibrant? Try cold-pressed orange or lemon.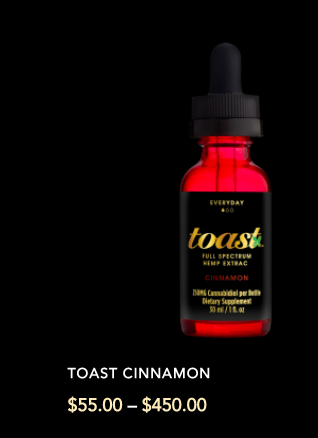 The pumpkin spice CBD oil is available only throughout the Fall and Winter season, so stock up if you use CBD as part of your arsenal to combat the winter blues. Pumpkin Spiked Full Spectrum Hemp Extract will set you back $55.
Toast also makes CBD options for pets who suffer from anxiety. Called "Miau" and"Woef," the products include full-spectrum hemp oil with wild anchovy oil, flaxseed oil and Alaskan salmon oil.
CBD supposedly can help with a host of physical issues such as pain, cancer-related symptoms, and high blood pressure. According to a variety of studies, it can also help alleviate anxiety, depression, and insomnia. CBD is the active ingredient in the only cannabis product approved by the FDA, which is an epilepsy medication called Epidiolex.
However, because CBD is currently most available as an unregulated supplement, it is hard to know exactly what you are getting. There are tons of scams, so you should be careful and talk with your doctor about options if you want to take CBD.