We didn't always have ragingly expensive healthcare in this country. It used to be downright affordable! You want proof? Check out all these medical bills and receipts that are so cheap, it boggles the mind.
---
1. My Great Grandma's Medical Bill From 1950
2. Hospital Bill From My Grandpas Birth Circa 1929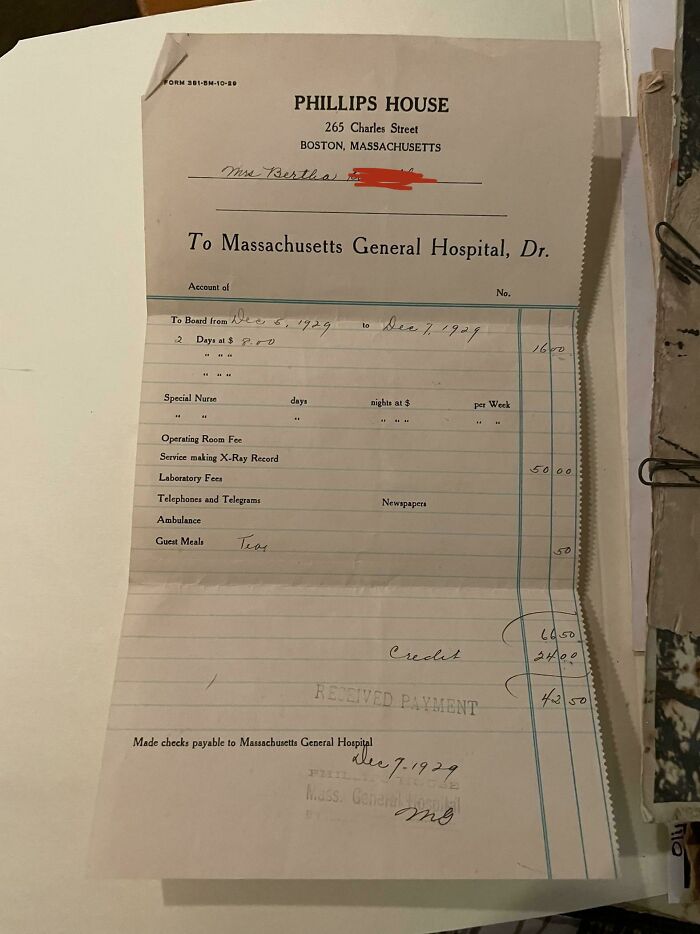 3. Happy 72nd Birthday Mom! Here's The $65 Minneapolis Hospital Bill For A Week's Stay.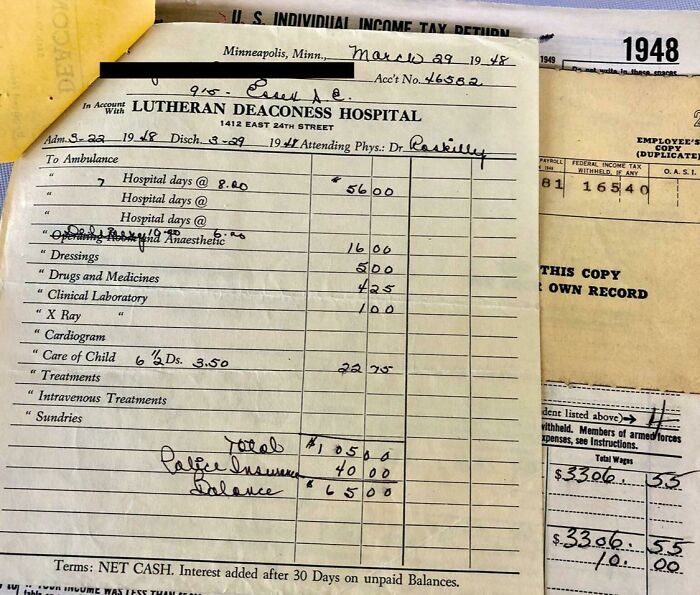 4. The Hospital Bill For My Birth On 1-18-1958 . Note The Insurance Info Is In Red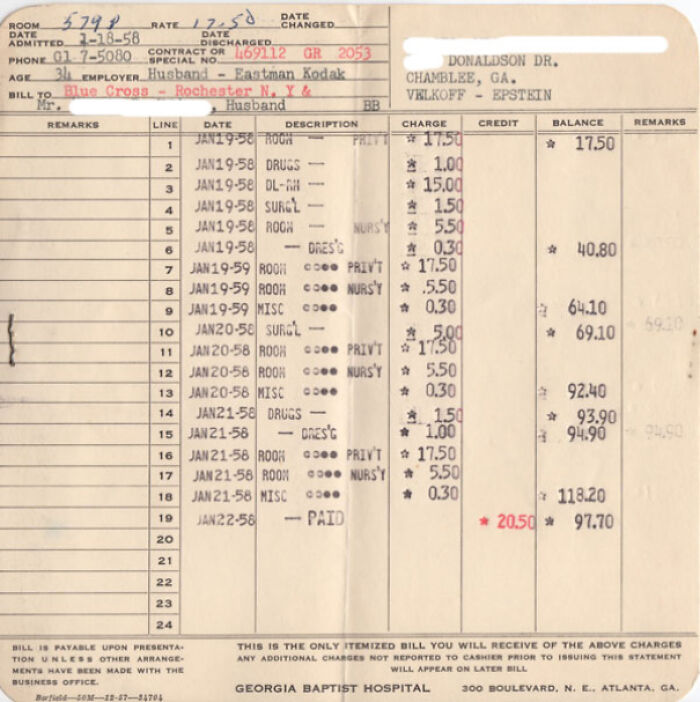 5. This Receipt For The Hospital Bill Charged To My Great Grandmother When She Had My Grandfather In 1930, Total Cost Was $38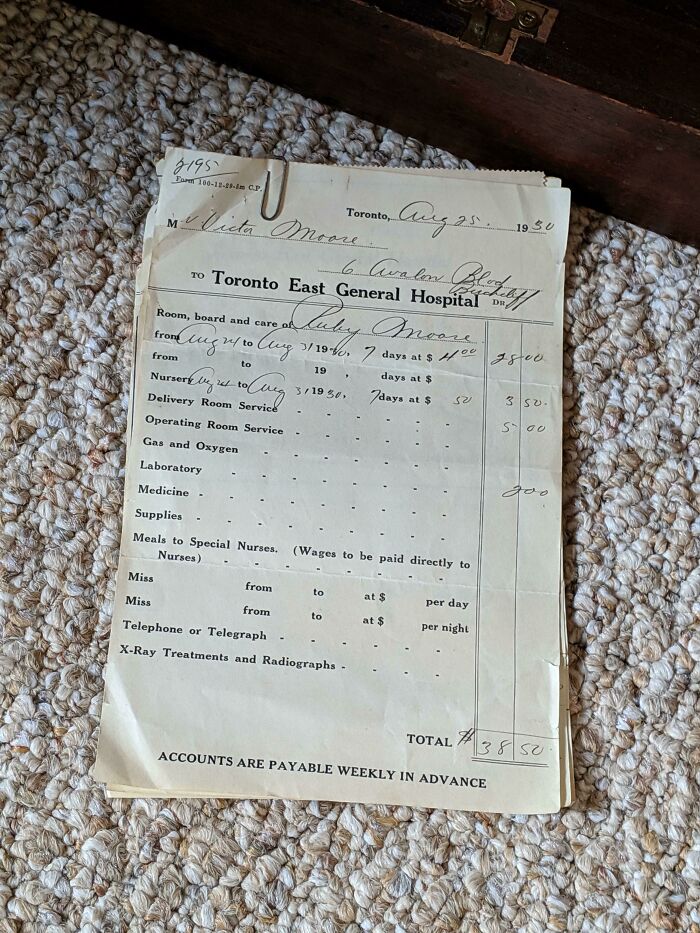 6. Hospital Bill I Found In The Garbage At Work. From The 1940s
7. This Medical Bill From 1914 For $13.87.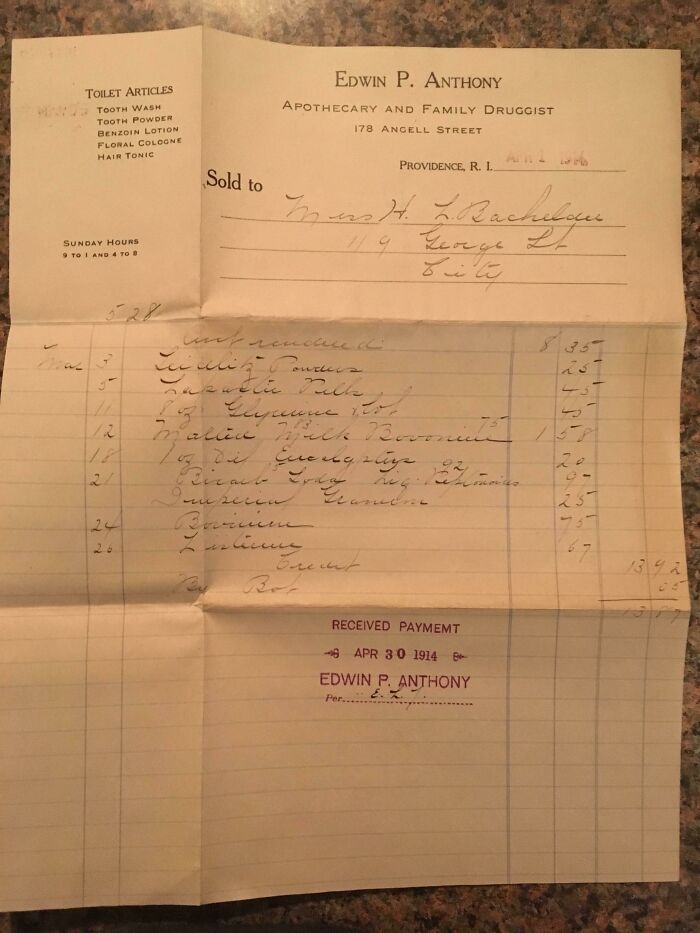 8. In 1948, A 2 Day Hospital Stay Cost Less Than 30 Bucks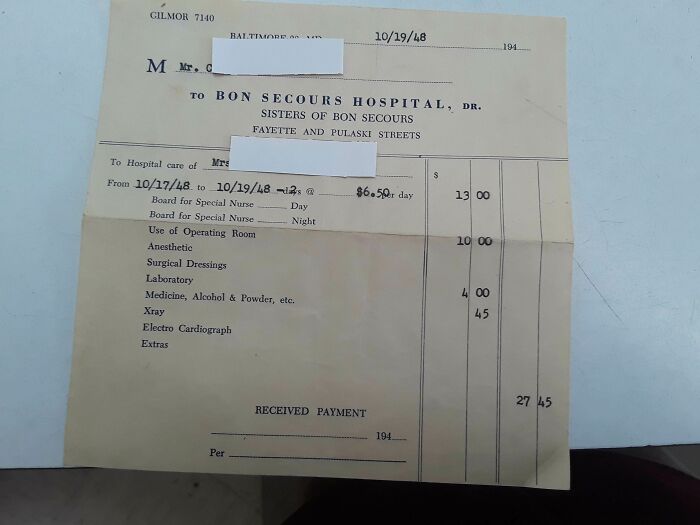 9. My Grandma's 1951 Hospital Bill For Maternity Services. Grand Total For One Live Infant Birth – $50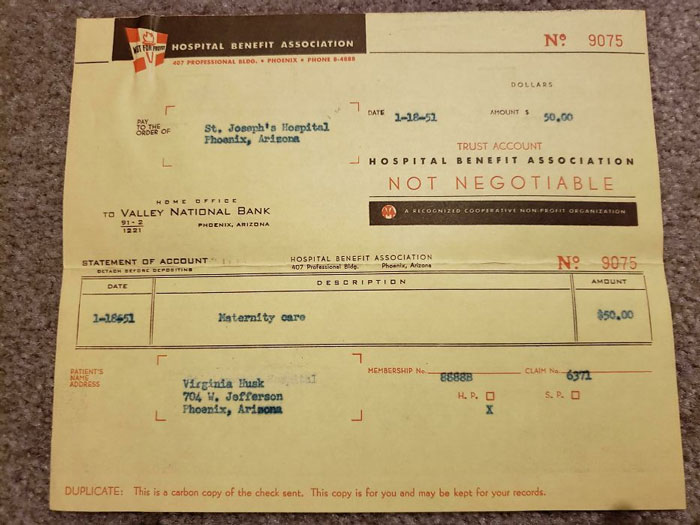 10. This 1933 Hospital Bill For A 7 Day Hospital Stay And Delivery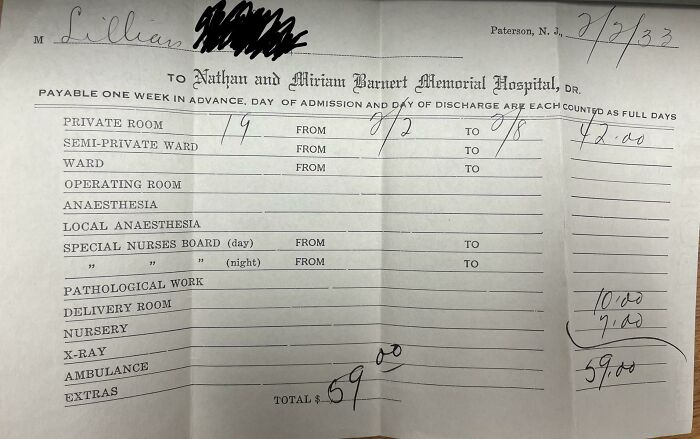 11. Old Medical Bill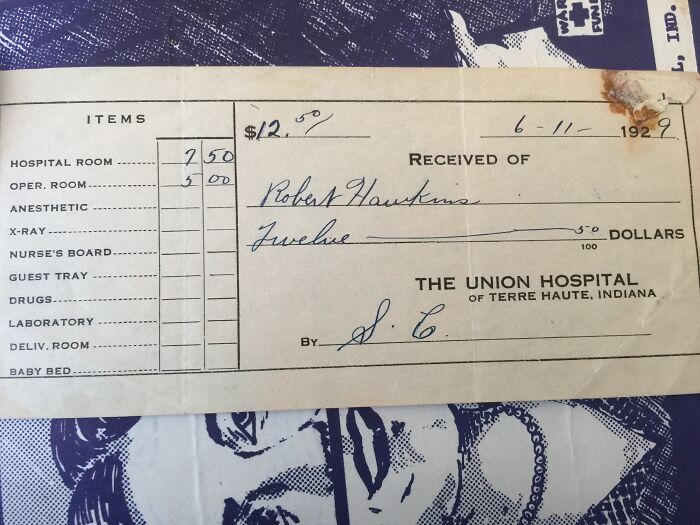 12. I Came Across This While Going Through Some Of My Grandmother's Things That I Had In Storage And Thought It Was Worth Sharing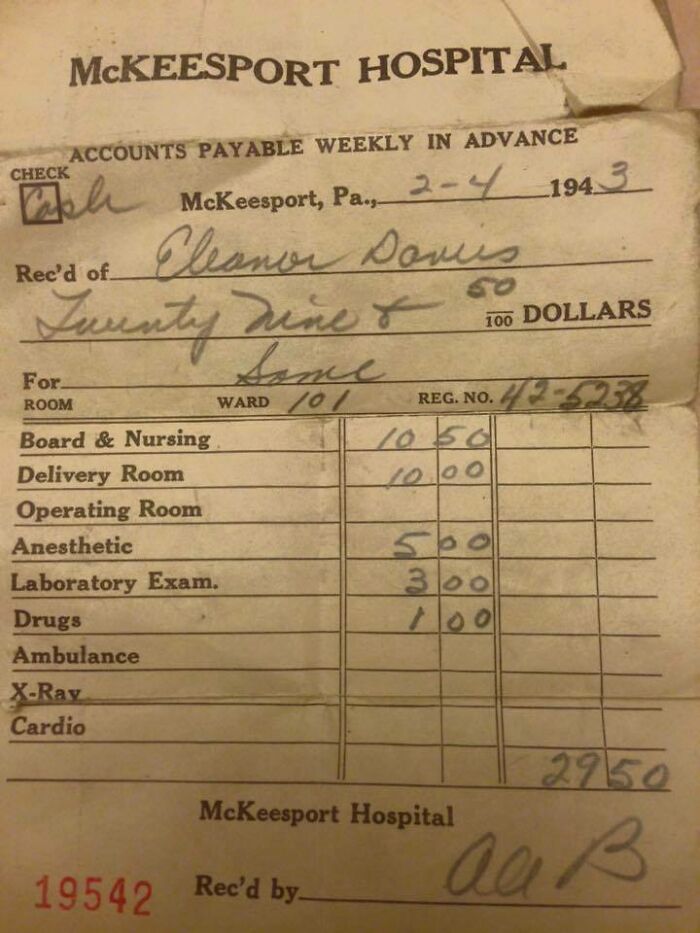 13. My Medical School Professor Showed Me This Bill From His Birth In 1955 (In The United States).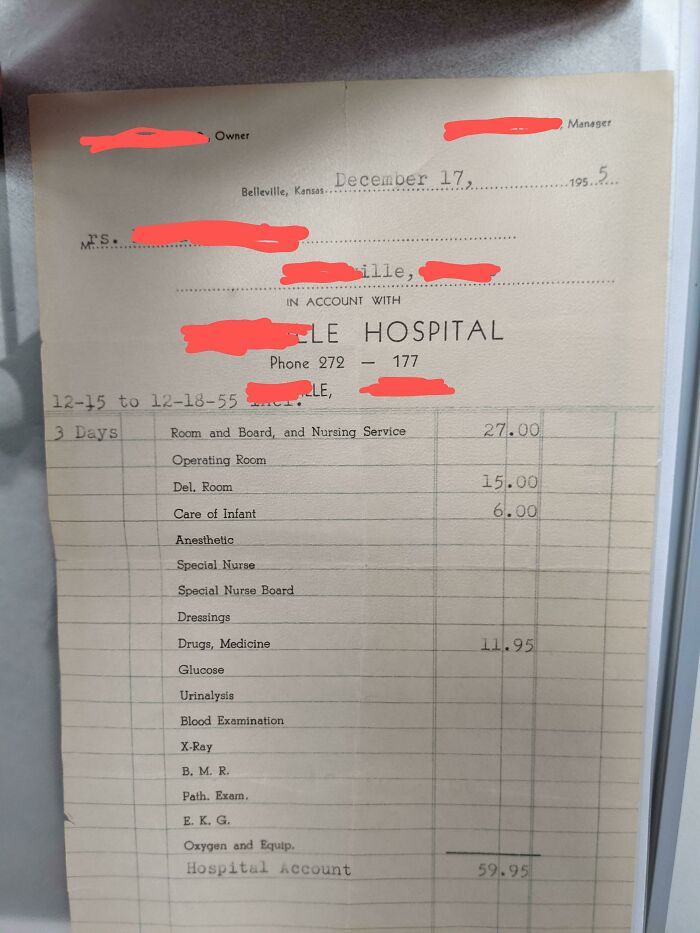 14. This Medical Bill From 1947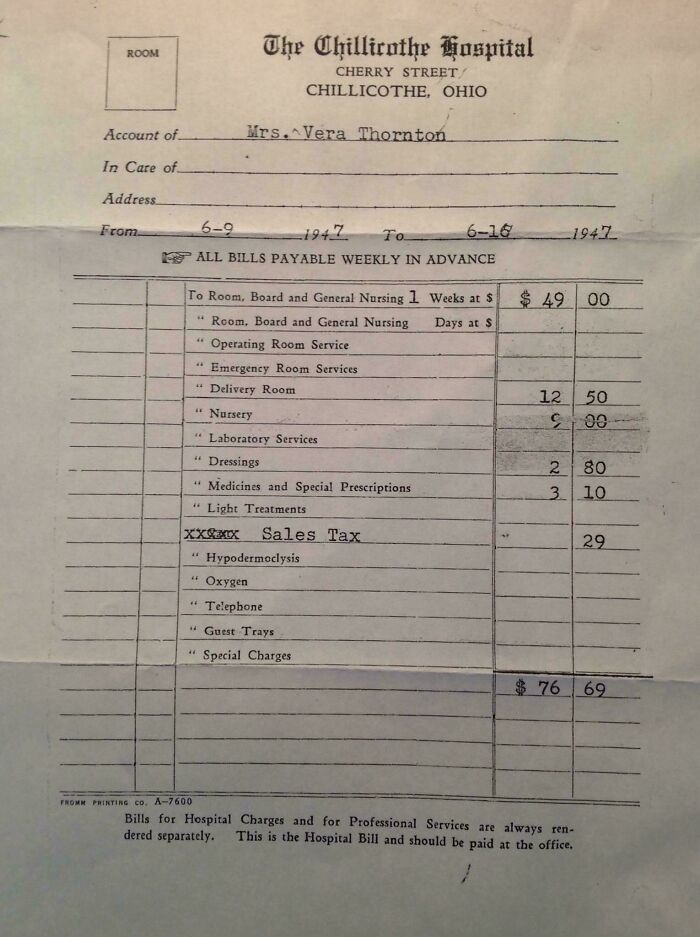 15. I Found This Hospital Bill Sent To My Great-Aunt For The Birth Of Her Child In 1939 (US)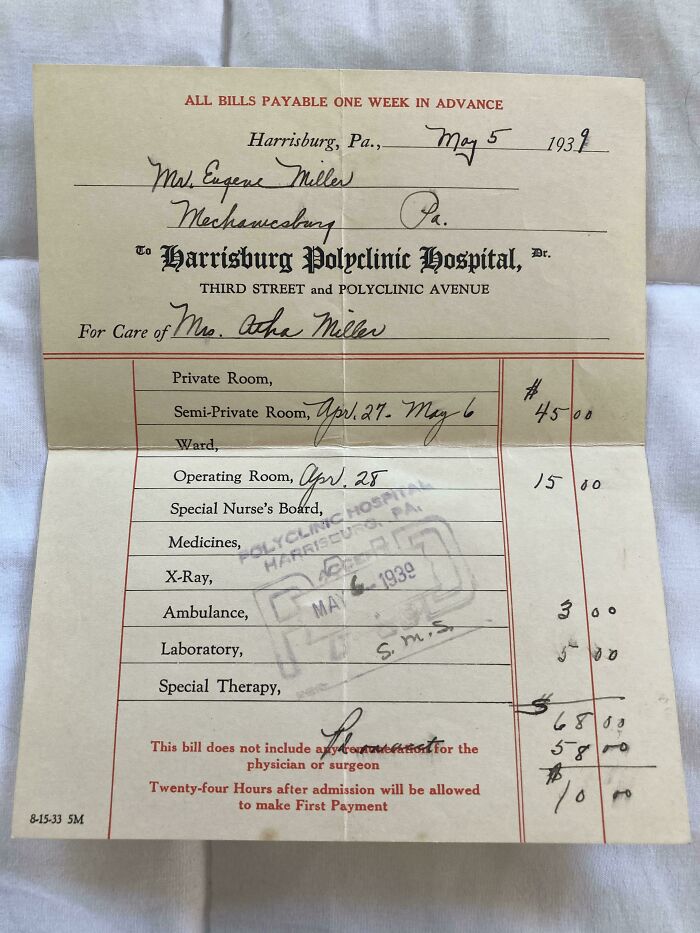 16. The Hospital Bill From My Dad's Birth In 1955. (Note The 5 Day Hospital Stay)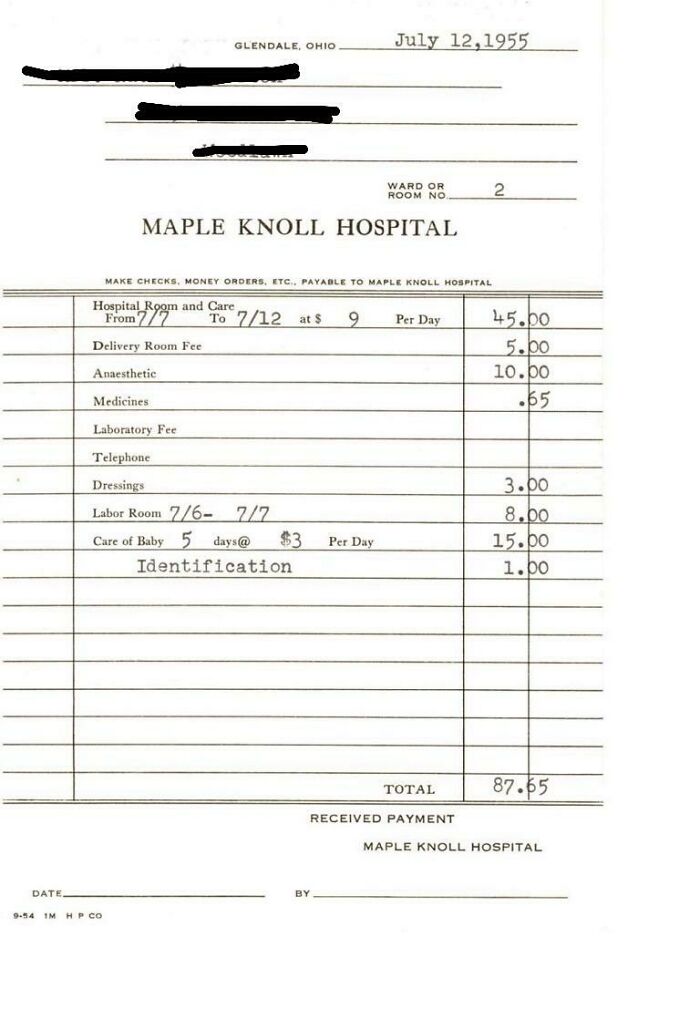 17. My Grandmama Just Passed Away And We Found The Hospital Bill Of When She Had My Aunt In 1957. Insurance Paid $100 So They Ended Up Paying $2.95 For Having A Baby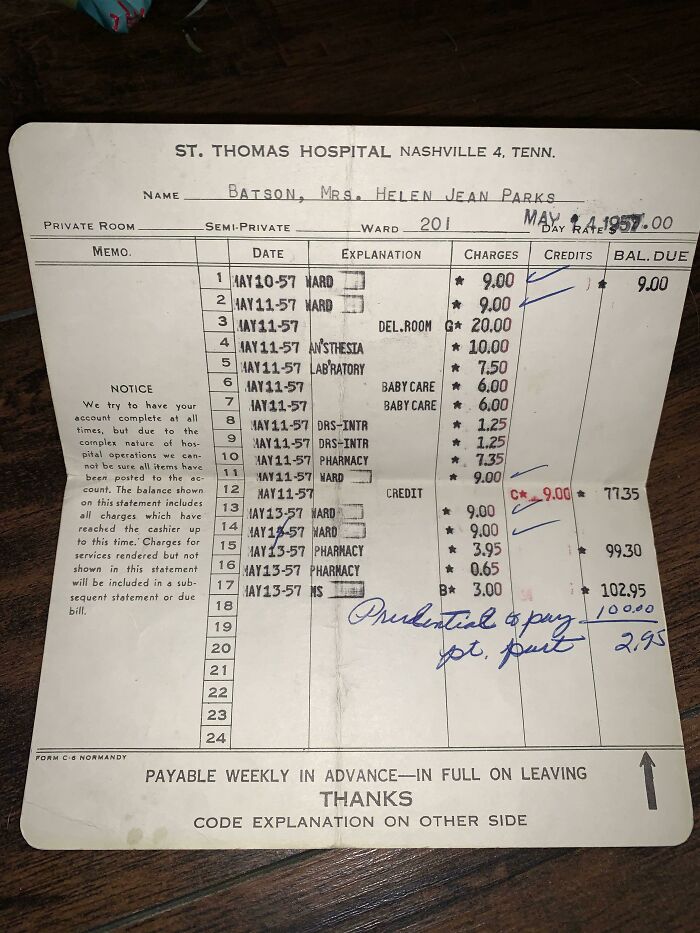 18. Hospital Bill From When My Grandpa Blew Up A Stump With Homemade TNT And Lost His Eye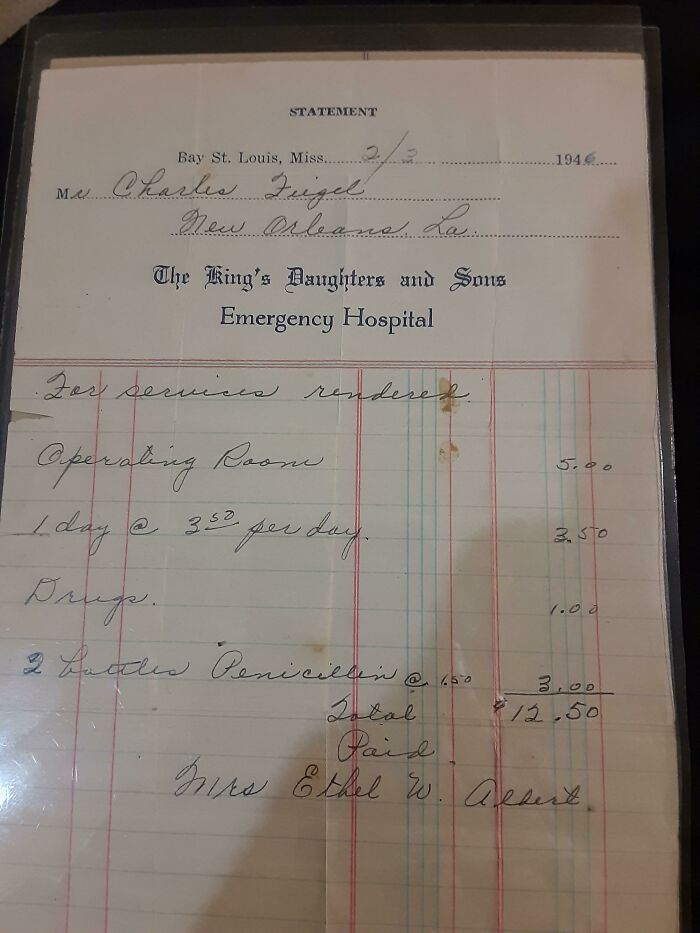 19. 1947 Hospital Bill Found Out My Parents' Attic.
20. My Grandma's Hospital Bill After Giving Birth To My Dad In 1955