I think it's pretty normal to not trust a lot of different types of marketing campaigns. It seems like the only way to really know the product is good is someone telling you that it is. These 30 cool Amazon finds have received over 1,000 5-star reviews so we can safely say they're all pretty freaking good.
All of these reviews are from people who bought the item and took time out of their miserable little life to write a review for you. Who has time for that? Only someone absolutely passionate about the crap they bought.
We've linked the products for you for easy access to buy. My system is to leave it in my cart for a few weeks until I need it and then be upset I didn't buy it earlier.
---
Promising review: "It's going on a little over a year since I got this coffee warmer and I felt I needed to let everyone know that this is the best coffee warmer I've gotten. I work from 7 a.m. to 5 p.m. and it is on the entire time, five to six days a week. It keeps my tea at just the right temperature — not scalding or room temperature like other warmers I've purchased. The 60-inch cord is long enough to go across my large desk. The hot plate is 3.25 inches in diameter, making it the right size for even my large-bottomed coffee mug. The entire warmer is 5.2″ by 8.6″, so it's not cumbersome having it sit on my desk. This was a great purchase. I'm glad I got it."
Price: $8.79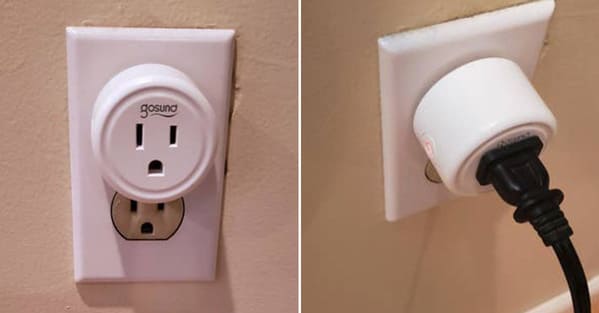 Five-star reviews:3,180+
Promising review: "Love these! They have made my life so much easier. I have three lamps and one fan connected to each other. Now, I don't have to get out of my comfy bed when I forget to turn off something downstairs! Wooo! Tip: Make sure you download the BLUE app (not the green one!) and then the set-up is super easy and quick." —Patricia
Price: $31.99 (available in a four-pack
Five-star reviews: 2,700+
Promising review: "No more overpriced Starbucks! This thing brewed the smoothest drinking coffee I've ever made. I used Eight O'clock whole bean coffee with a coarse grind and let it sit in the fridge for around 18 hours." —Marc Piper
Price: Get it from Amazon for $19.99+ (available in two sizes). Also, you gotta treat them to their first coffee for it!
Five-star reviews: 7,380+ five-star ratings on Amazon!
Promising review: "This is probably my 10th attempt at a travel pillow. A few things about me: I can only sleep sitting on the right side of the plane because I can only sleep while leaning on my right side. I can't live or fly without my Bose headphones and most pillows don't pair comfortably with over-the-ear headphones. Also, in flight, I sleep with my glasses on just in case of an emergency. I NEED TO SEE what's going down. Lastly, I typically wear a scarf in flight because I don't like my neck to be cold. For the aforementioned reasons, THIS PILLOW ROCKS!" —DST Seven
Price: $25+ (available in seven styles and in sets)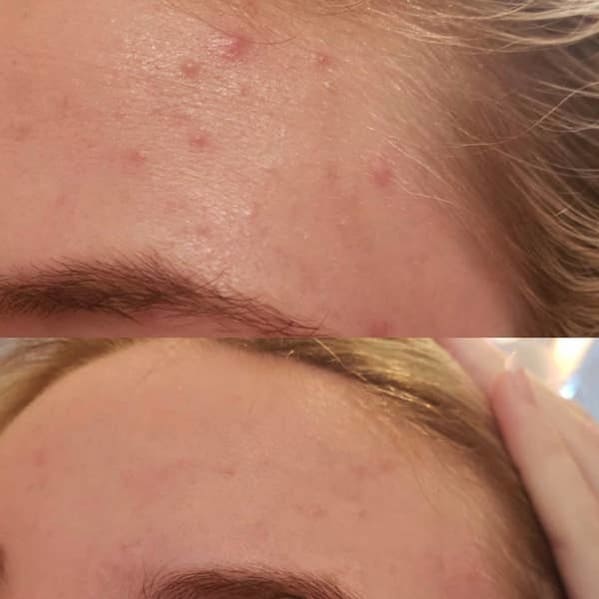 Five-star reviews: 2,670+
Promising review: "These are the best. I'm 65 years old and still experience frequent breakouts. Pop on one of these and your zit heals in half the time. The package has several different sizes so you can use really small ones for average pimples or in small areas like the tip of your nose. It also comes with big ones for those zits that look like a light in the middle of your forehead. They're practically invisible so you can wear them during the day. I prefer to put them on at bedtime and they pull the out the gunk."
Price: $8.50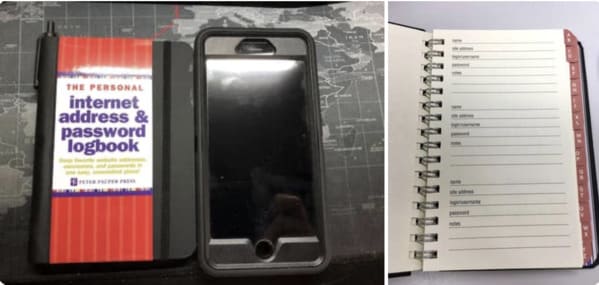 Five-star reviews: 1,850+
Promising review: "When we have so many internet addresses and passwords to remember, it gets really hard — especially when you get older and have trouble remembering what silly password you gave something. And, we are supposed to change or update passwords from time to time, so this is a great tool to help us do that. It certainly makes more sense than scribbling on a random piece of paper on your desk and then misplacing it. The trick, however, is to not misplace the book!" —Carole P
Price: $6.33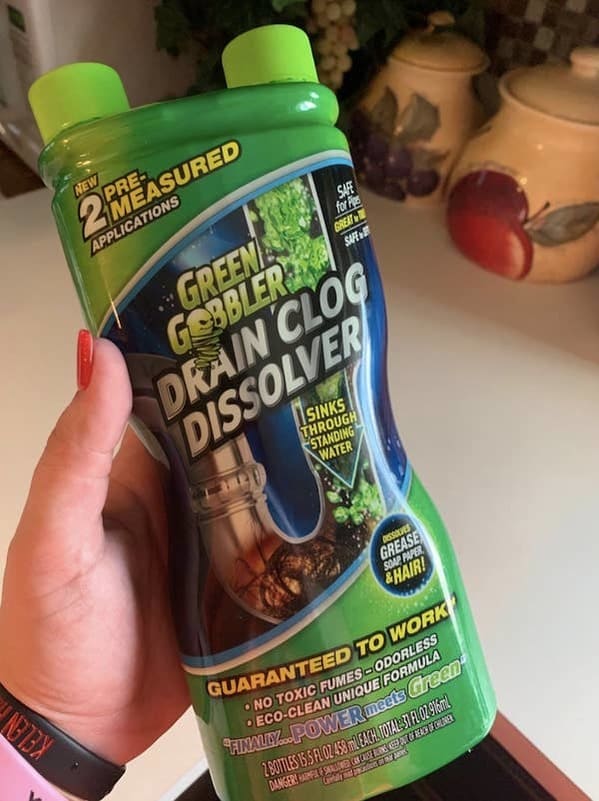 Five-star reviews: 3,950+
Promising review: "OK… So I have to do a little review on this product BECAUSE I have had a stopped-up kitchen sink and have LITERALLY tried EVERYTHING down to the industrial products with NO luck. I decided to go on Amazon and read a few reviews. This is the one I decided to go with. I only used one chamber, let it sit for an hour, and then used boiling water. My sink is NO LONGER stopped up!!! I saved a plumber bill and this was $11.97. HUGE win for this woman!!" —Tabpeach
Price: $11.97
"This flat iron straightens and curls hair with eight heat balance micro-sensors in its plates to make sure the heat is distributed evenly so you don't fry your hair off. The heat ranges from 145 to 450 degrees so you can control the temperature, unlike other flat irons that heat up to one temperature with no adjustment capabilities."
Five-star reviews: 21,220+
Promising review: " I purchased this flat iron simply based on reviews and I am soooo glad I did! I was skeptical about the size since my hair is so thick but I can literally do ONE pass and I'm done! My hair always comes out silky straight and flawless! It's most def worth the purchase!" —Ariel Woods
Price: $39.95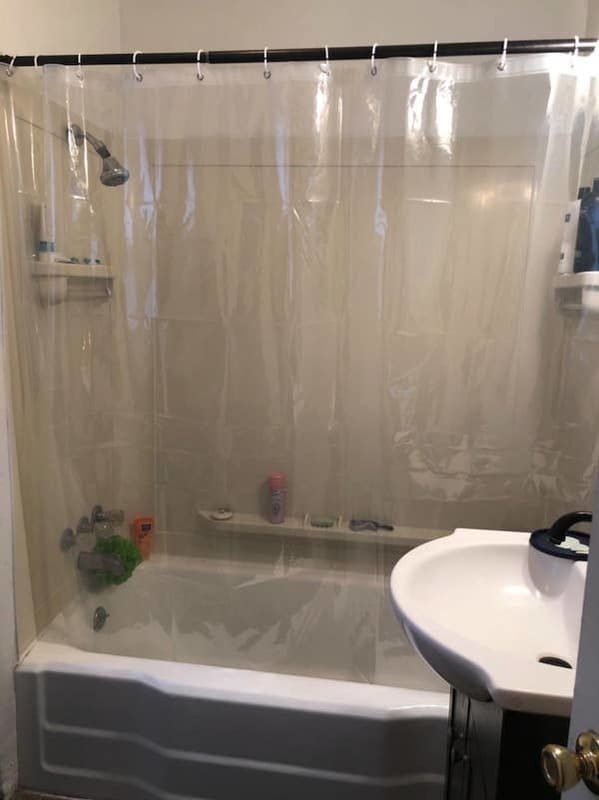 Five-star reviews: 11,830+
Promising review: "I've had this for a while and it's been doing its job ever since. I've had no mold whatsoever which is great and it's easy to clean as well, which is also great. If you want a good shower curtain liner, then go ahead and buy this." —Richard
Price: $9.99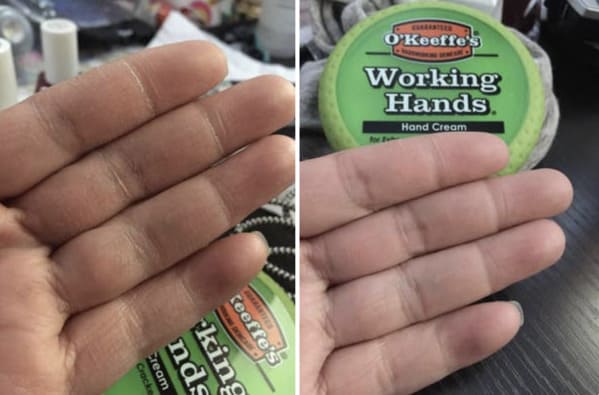 Five-star reviews: 7,700+
Promising review: "I wasn't sure if this would work since I've tried a lot of hand cream. I work in a warehouse and deal with forklifts and boxes, and I wash my hands constantly. I just purchased this a few days ago and I tried it as soon as I got it. On my first use, I saw a difference in how soft my hands and the dry cuticles are actually softer. I love this product. Can't wait to see how my hands will look in a couple of weeks." —Claire P.
Price: $5.99
Several reviewers noted that it helped them to soothe their dry, itchy scalp due to different conditions like eczema and psoriasis.
Promising review: "I cannot explain how good this feels when you're using it! It relaxes you and for sure is better than just using your fingertips to shampoo your hair. It actually goes down to the roots and makes sure that it gets into all the spots it can to clean your hair. I can tell you right now that my hair has never felt smoother than after I started using this product." —Romie Patel
Price: $7.98

Promising review: "This stuff is absolutely AMAZING. My wife and I were getting tired of looking at our worn-out cabinets and wood paneling and were very close to paying professional thousands of dollars to refinish it all, but then we came across this product. Our paneling and cabinets were looking rough. This stuff was like a magic eraser for water spots, scratches, scuffs, and any other blemish. We simply wiped the product on with a paper towel and let it sit for 20 minutes before wiping it off with a clean towel. Everything looks brand new." —Kris
Price: $8.48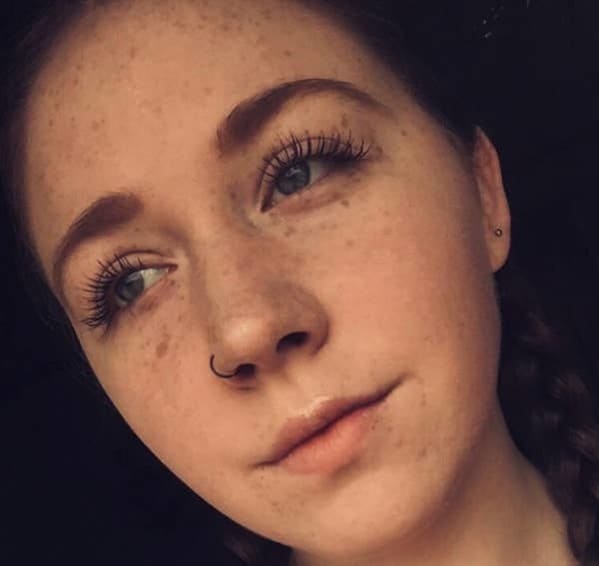 Five-star reviews: 2,900+
Promising review: "After using Lights, Camera, Lashes by Tarte Cosmetics for the past year, I got tired of breaking the bank over mascara. My sister suggested Essence Lash Princess False Lash Effect and I IMMEDIATELY fell in love. It provides dramatic length and great volume. I can honestly say I can't stop looking at my eyelashes in the mirror every single day because of how awesome they look. Also, it is very long-wearing. I go from an eight-hour workday right to the gym and sweat like crazy and this stuff doesn't budge! I love it!!" —Carrie E. Miller
Price: $4.99

Five-star reviews: 1,350+
Promising review: "I tried EVERYTHING for two years to get the ring of baked-on grime off of our stovetop. Nothing worked. I figured I'd give this product a go since the kit was just $10. IT'S AMAZING. A little scrape with the razor and a few scrubs with the cleaner and pad. BOOM! Nasty rings around the burners are GONE!" —OperaDiva
Price: $11.48+ (available in two kit options)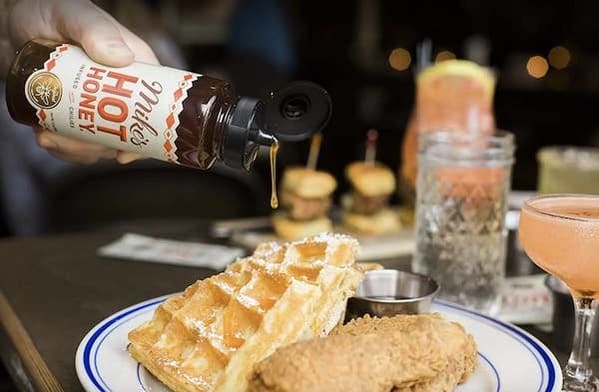 Five-star reviews: 1,100+
Promising review: "When I accidentally discovered Mike's Hot Honey, I thought it was going to be another one of those spur of the moment impulsive buys that would sit on the pantry shelf until it met its demise into the trash can… BUT… This one will clearly be a staple on most of my family's food. Even the kids loved it. I don't know who you are Mike but thank you for creating this wonder Hot Honey!" —Bijou's Collectibles
Price: $8.48+ (available in different quantities).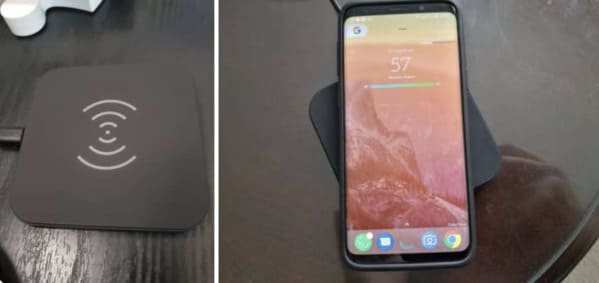 The charging pad is compatible with the iPhone 11, 11 Pro, 11 Pro Max, XS Max, X, Samsung Galaxy Note 10, Note 10+, S10+, S9, AirPods Pro, and a variety of other devices. all they have to do is place their phone down on it!
Five-star reviews: 4,250+
Promising review: "This charger has recently made a permanent spot in my backpack as my favorite charger to take with me everywhere. Sounds kind of weird but ever since I discovered how convenient it is to not have my phone being held down by a wire, I can freely pick up my phone as abruptly as I want without having to worry about breaking my charging port or snapping a wire. Overall, this is a good addition to your desk or even your backpack!" —Prithul Khanal
Get it from Amazon for $12.99+ (available in six colors).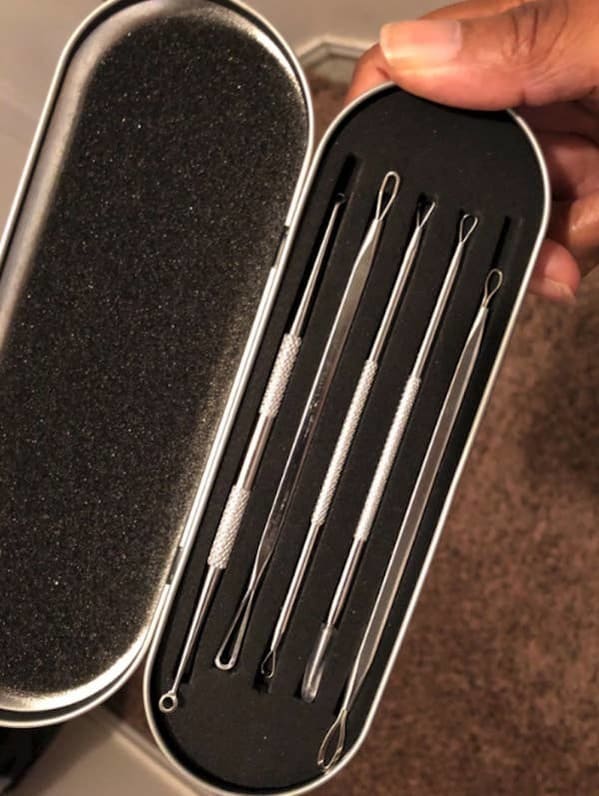 Five-star reviews: 1,680+
Promising reviews: "This is a fantastic little set of skin savers. If you use the tools correctly according to directions (and the advice of dermatologists or estheticians on the web), then these are great tools to extract grossness. Since these are made of metal they are easy to clean. I also like that these come in a case with slots cut out for each tool. Highly recommended and would be great as a stocking stuffer, too." —Parker
Price: $7.99
The reusability makes it one of the best pet hair removal devices since you don't have to worry about running out of stickies as you would with a traditional lint roller.
Five-star reviews: 5,120+
Promising review: "I have searched and searched for a pet hair remover for my furniture that actually works — this is it. It removes all the hair quickly and fully and self cleans. It is so much easier than the disposable rollers — not to mention cheaper and more environmentally friendly. I have ditched those altogether. I'm buying two more for other rooms in my house. Amazing success!!!" —Sophia P.
Price: $24.95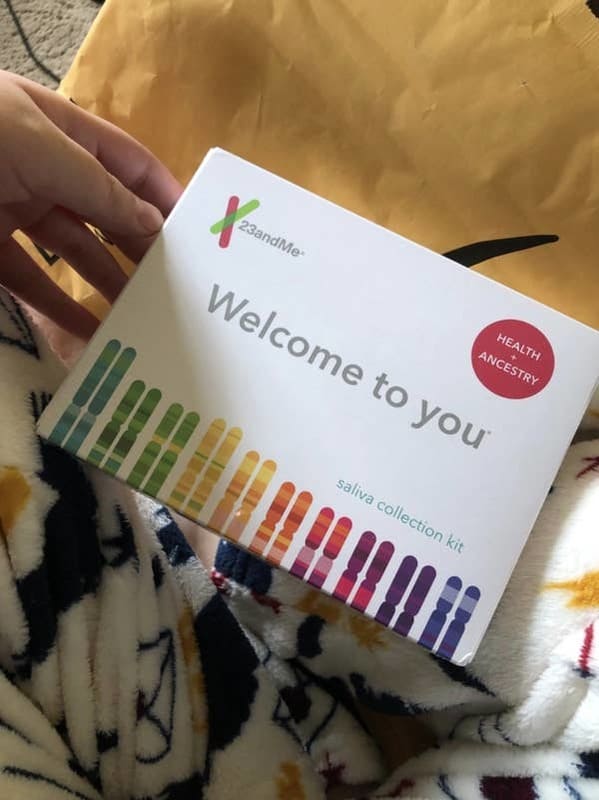 Five-star reviews: 1,700+
Promising review: "Overall, in terms of accuracy and database size, I think that 23andMe beats out Ancestry. Also, their trait features were way more accurate than Ancestry's. I think that the family trees and documents are more comprehensive on Ancestry but if you're looking at your own DNA specifically, 23andMe is the way to go! I found out that I am predisposed to type 2 diabetes when no one in my family is, which is fascinating." —Julie D.
Price: $129 (originally $199)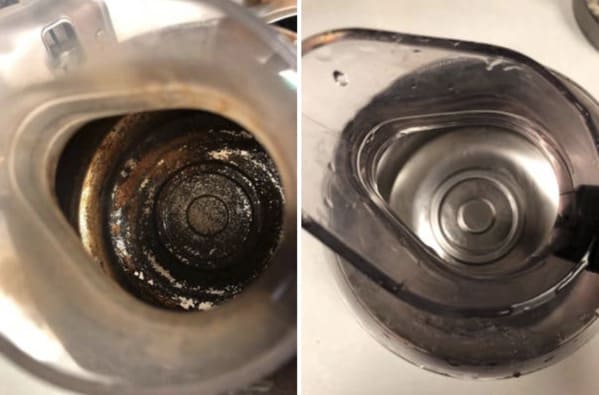 Five-star reviews: 1,720+
Promising review: "At work, we have stainless steel coffee pots with a plastic top that no one cleans and they are often left on for hours at a time. The bottoms got very gross and someone tried to clean them with hot water and soap but not much happened. I bought these, added hot water and two tablets (since they are bigger than a water bottle), and let the pots sit overnight. So much came off with no scrubbing! I'm ordering more so that we can clean regularly since it's so easy!" —Heather
Price: $7.99+ (available in two quantities)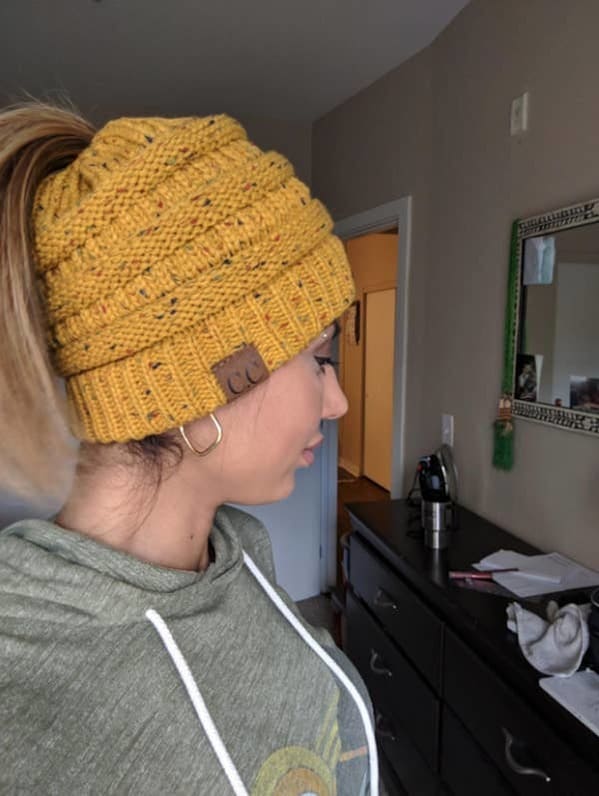 Five-star reviews: 2,170+
Promising review: "I always wear my hair in a bun or ponytail during the winter because I hate fixing my hair when it's always cold. So I always resort to a beanie. Some beanies I have fit me differently so I have to adjust my bun/ponytail to fit with whatever beanie I decide to wear for the day. I never thought there were beanies that would accommodate my hair until recently. I purchased the metallic blue. Love love love!!! ." —ABB
Price: $15.99 (available in a variety of colors)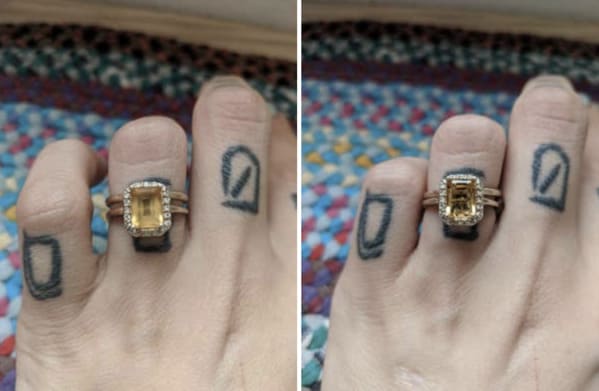 Five-star reviews: 2,230+
Promising review: "After getting engaged, I wanted to have something to clean my ring quick and easy because I wanted to be able to show it off at it's sparkliest. The reviews of this product are spot on. It's SO easy and quick. The design of my ring leaves space under the center diamond where lotions and stuff can gather and make it appear duller. This brush and cleaner combo of this pen make it easy to gently scrub stones and metals of your jewelry to get all the crevices without harming them. I've used this once a week or so since I got it now (six months ago) and I am always amazed." —KBrooke
Price: $5.49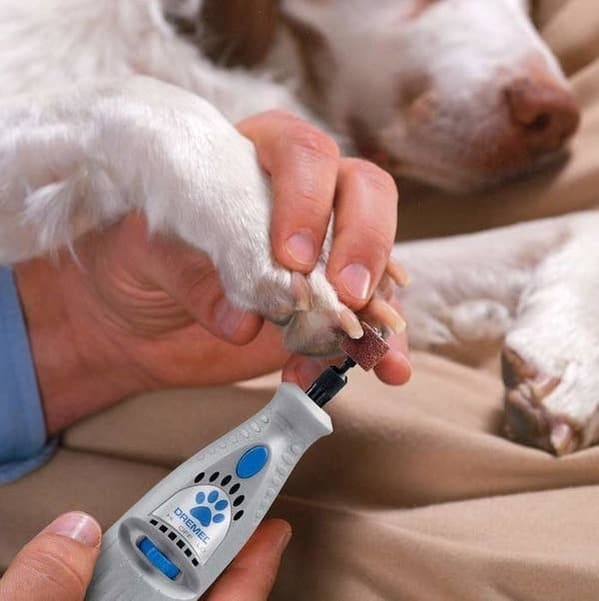 Five-star reviews: 3,860+
Promising review: "I just adopted my beagle about eight months ago and have been struggling with cutting his nails. He hated it, I hated it. I could not bring myself to spend $10 for someone to do something that I had the tools for. So my dog suffered, I suffered…for eight months! I decided to just give up because they were getting ridiculously long and I took him to Petsmart. I figured that I would watch Petsmart cut his nails two or three times and waste $30 watching them do it until I learned it. Then I discovered that they grind nails. Whoaaaa! I was like, 'what is a grinder?' It was really easy to find here on Amazon. I have been using it for several weeks and cutting his nails is actually kind of fun now." —Princess
Price: $29.99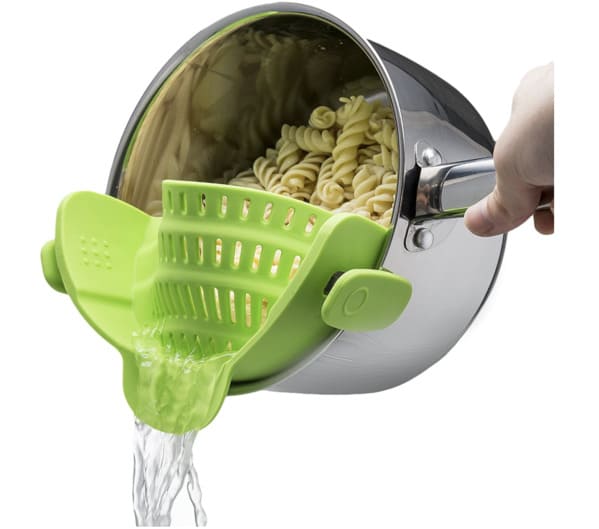 It's dishwasher-safe, FDA-approved, and it'll save you space those larger sifts usually take up.
Five-star reviews: 1,880+
Promising reviews: "This is the coolest kitchen gadget I've bought in a long time. No filling the dishwasher with huge colanders. You snap this on your cooking pot and drain. Then, after a quick wash in the sink and you're done. It holds securely and I've only lost a few noodles over the top edge when the pan was too small for what I was making. I made angel hair pasta fully expecting it to go all through the holes like a regular colander and they didn't even poke through let alone come out!" —Holly B. Nash
Price: $17.99 (available in four colors)
It'll also work well to add extra light to your laptop so you're not straining your eyes if you ever have to hunker over it at night.
Five-star reviews: 3,330+
Promising review: "This light has exceeded my expectations. It's sturdy and practical. In the past, I've had lights flop over and fall off my book completely but this light is well designed. The neck adjusts in lots of ways without compromising its grip on the book. The light has three options in brightness but what I love most is the quality of the light. It is warmer than other book lights. It has been nice reading in bed at night when my husband is sleeping. The low setting doesn't bother him and I'm still able to read. This light is rechargeable so you won't have to mess with batteries. I loved this light so much I bought one for my dad. My mom says he uses it every night and couldn't be happier." —Sherry
Price: $12.99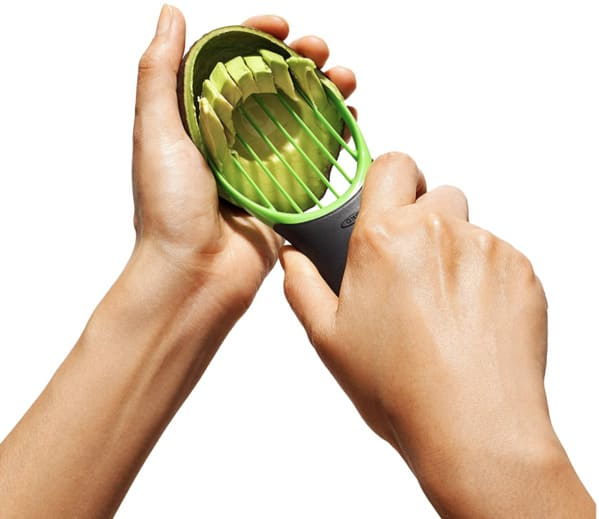 Five-star reviews: 2,760+
Promising review: "High quality. The feature that sets this apart from cheaper tools is the pit remover. I actually cut my palm and needed stitches removing a pit with a knife. Then someone told me about tools like this. The slicer part also works fine for me and saves a lot of time over manual slicing. Clean up is simple. Run water over it in the sink. Then, put it in the dinnerware basket in the dishwasher. Great gift idea!" —W.S.
Price: $9.99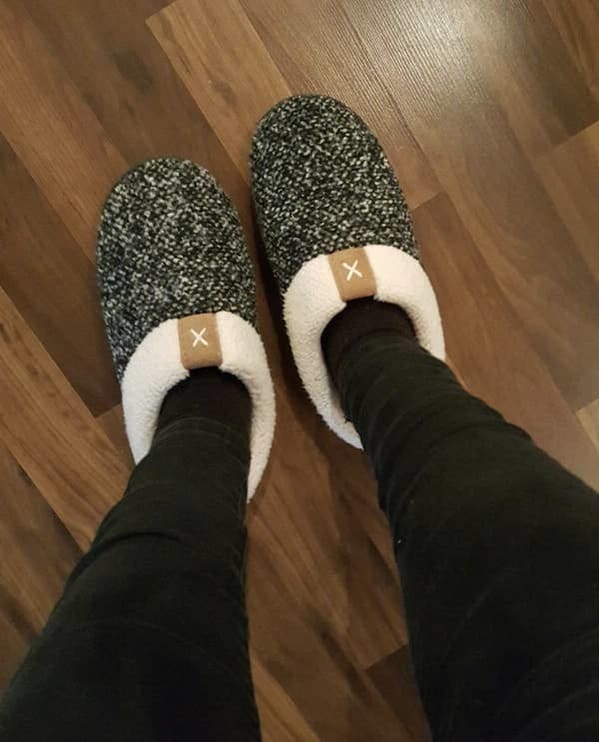 Five-star reviews: 2,020+
Promising review: "I really love these cozy, cute slippers! I read lots of slipper reviews before choosing these, and I'm glad I picked them. They feel really soft and warm on my feet, they stay on well, and they look nice. You might want to order the next size up if you're between sizes. I'm a 9.5 or 10 and I originally ordered these in a large but I exchanged for the XL, and the fit is perfect now. The customer service for this was also excellent — super helpful and quick." —Elizabeth O'Brien
Price: $25.90 (available in sizes 5-12 and four colors)
Five-star reviews: 1,940+
Promising review: "After using this product, I am happy to report that my $5 investment saved me over $500. I was ready to replace my dishwasher due to super cloudy glasses, residue, and dishes just not getting clean. Then, I became aware that the water softener was no longer doing its job so I had the rental company replace it. Dishwasher performance improved somewhat. I decided to do two more loads before deciding to purchase a new one. Then I saw a product test review for Affresh. I was ordering some stuff from Amazon anyway so I added that to my order. When it came, I tossed one of the tablets into the bottom of the full machine per the instructions and ran the regular cycle. I did not expect the results I got!!" —Sheila
Price: $3.89 (available in a six-pack)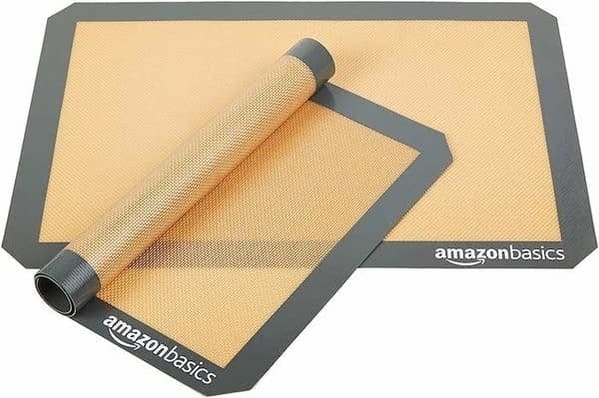 Five-star reviews: 4,000+
Promising review: "These baking mats are absolutely fantastic. The quality is superb, and SUCH a good price. I use them for just about everything I put in the oven from oven pizzas to cookies. You name it! I also love that besides food sliding easily off the non-stick surface, that they help protect all my baking sheets and such. It's also super handy to just throw them in the top shelf of the dishwasher or even just wipe clean… I've had these mats and used them almost daily for almost a year now. They still look brand new and I have had no problems with staining, melting, or the mats becoming worn." —Jezzhani
Price: $12.97+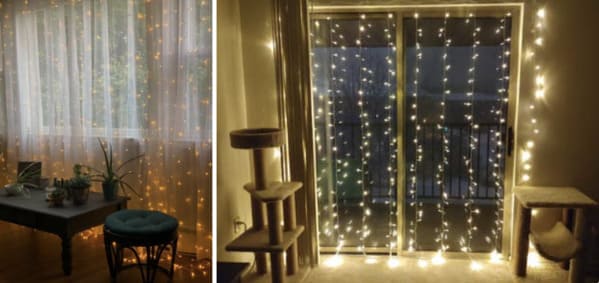 Five-star reviews: 3,880+
Promising review: "I am so in love with these lights! They were so easy to put up (took me about five minutes). They add such beauty to my room. I am so happy with this purchase." —Amazon Customer
Price: $17.99