Birth is beautiful if you're into that kind of thing! If you're not, it's horrifying and something you might not want to happen in your bathroom.
Someone on Reddit asked if he was in the wrong for not wanting his brother's girlfriend to give birth in his bathtub. They say he's being a jerk, but they were the ones who planned a home birth without a bathtub to do it in. Are you guys sure you're ready to be parents?
---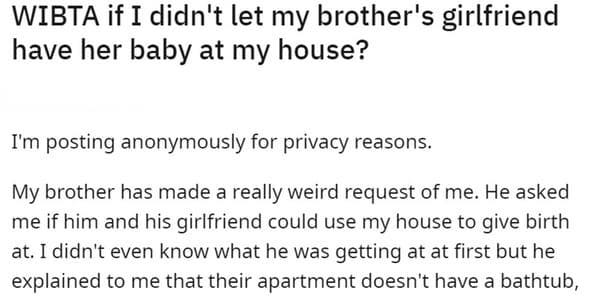 Um… you absolutely cannot use my bathtub to give birth in?? This poor guy is not the asshole at all. Reddit strongly took his side too.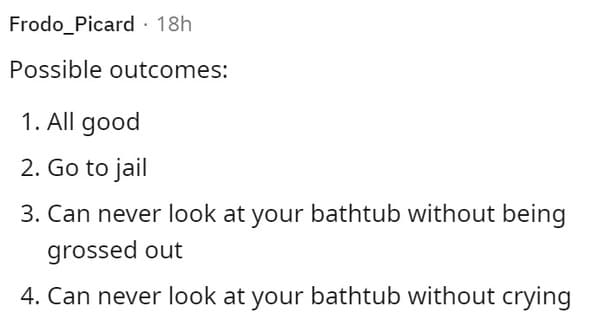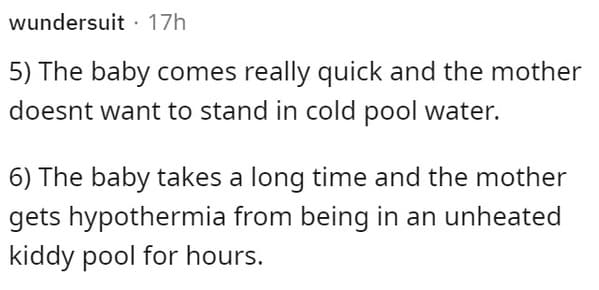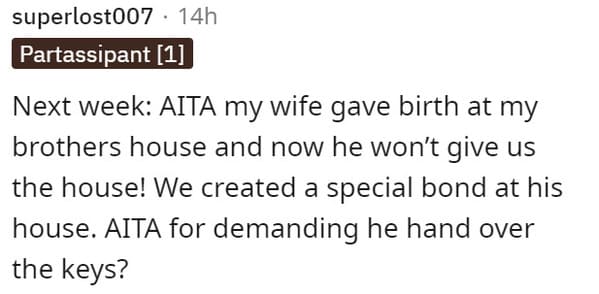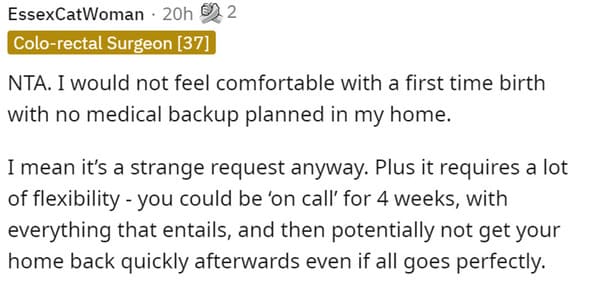 ---
More Stuff Over Here: