One of the many benefits of working at the same company for a really long time is gaining better perks like raises and vacation time. When you offer any kind of value to a company, you hold the power to demand better treatment for your value. Knowing your worth is a huge life hack that can lead to getting treated in almost every area of your life.
Someone on Reddit's Malicious Compliance posted a story about their factory being sold and taken over by new, shitty owners. A coworker who worked there for decades lashed back at the horrible company changes in the best way possible.
If you've never asked for anything more from your employer, this is your sign! Ask for more vacation time, a better office space, or ask them to double your salary! The worst that happens is that they say no!
---
Here is his story of great work revenge: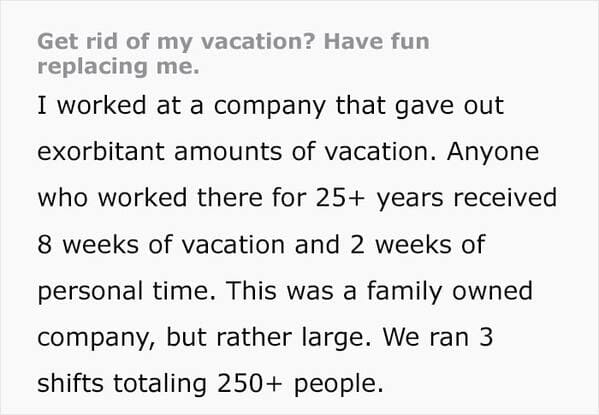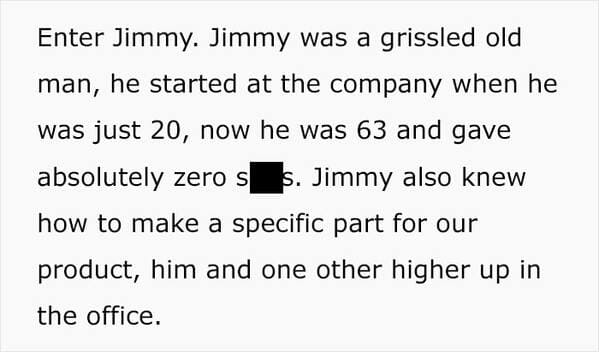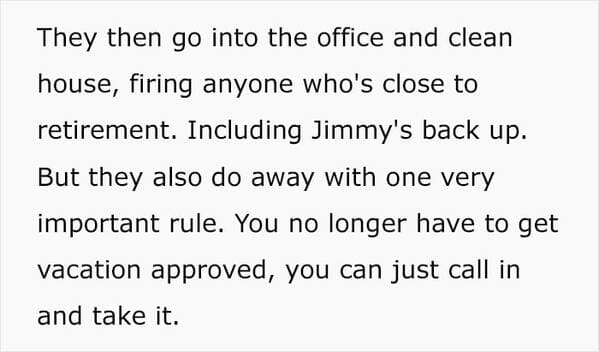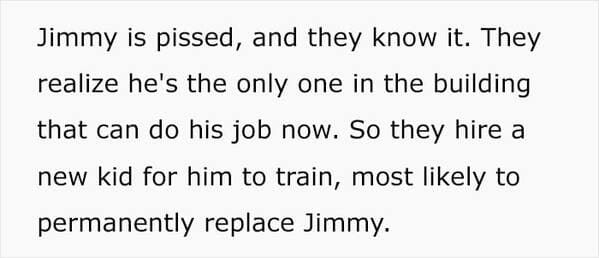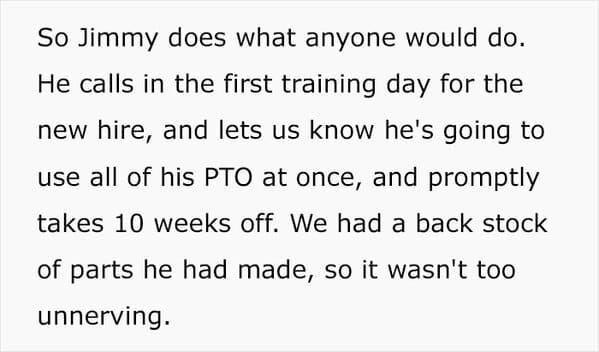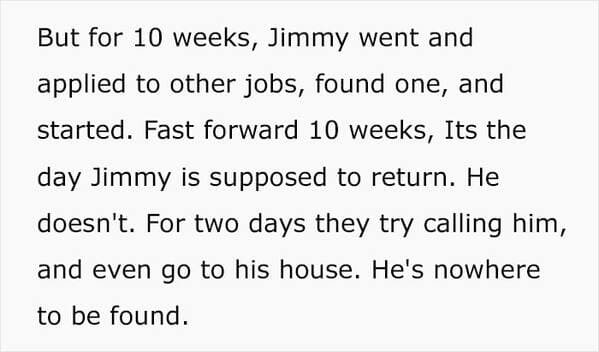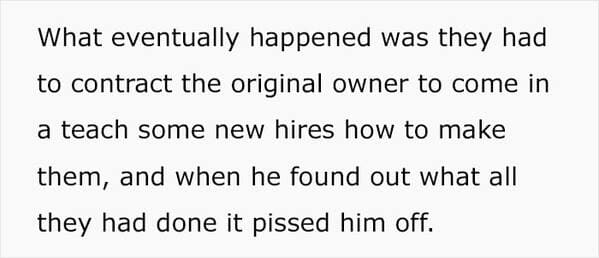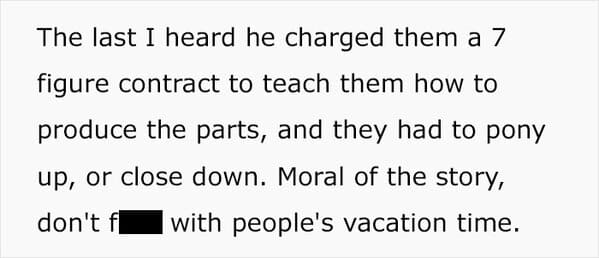 Jimmy's bravery was well received by Reddit: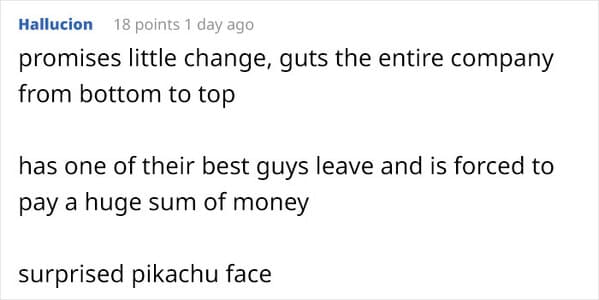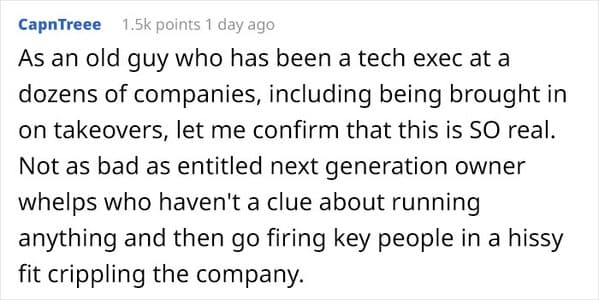 ---
More Revenge Stories: