There are a lot of classic excuses to give to a teacher when you don't have your homework or you show up late to class. But why make stuff up when the truth is so much weirder?
Redditor u/minecraftplayer48 demanded stories from the teachers of Reddit, asking, "What was the best excuse for being late that turned out to be true?"
Truth is stranger than fiction and some of these stories are wild. Some are sad. And some involve animals trying to insert themselves into human lives. They're worth a read if for no other reason than they'll help you be more creative when you're trying to get away with something in class.
1.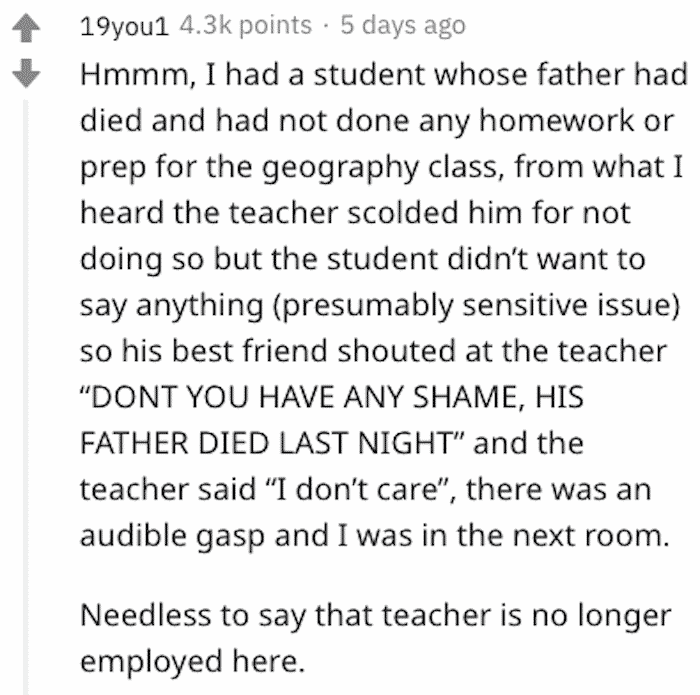 2.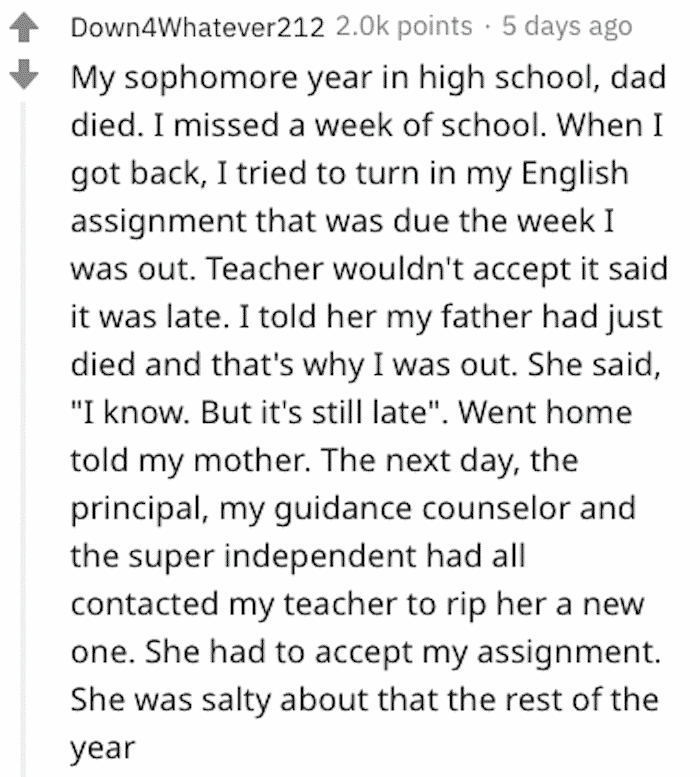 3.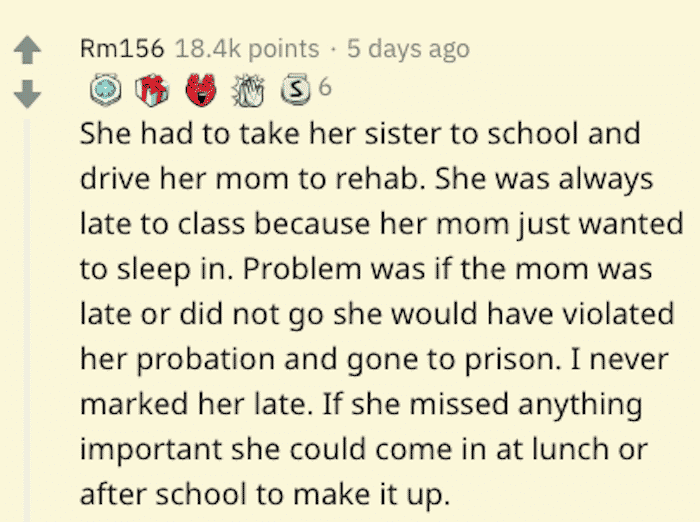 4.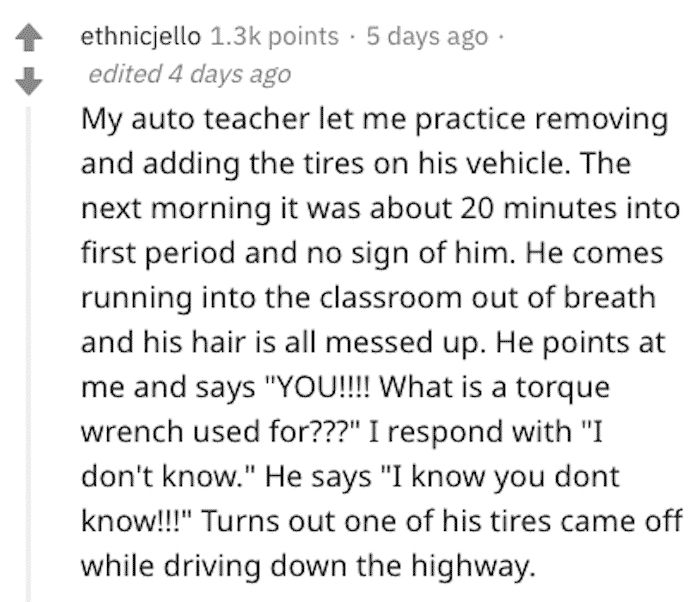 5.
6.
7.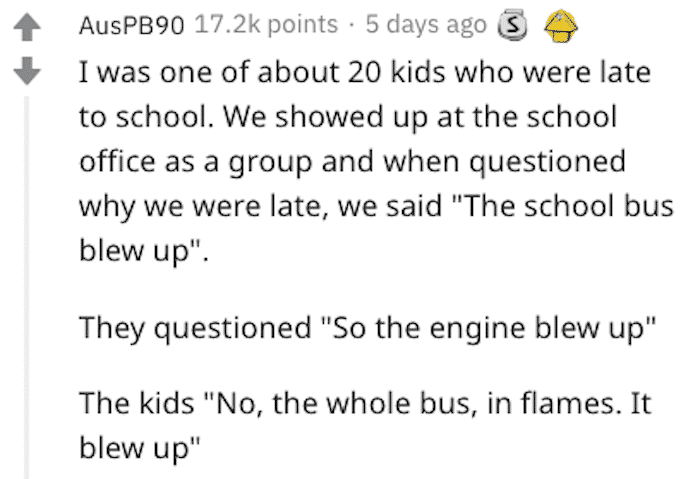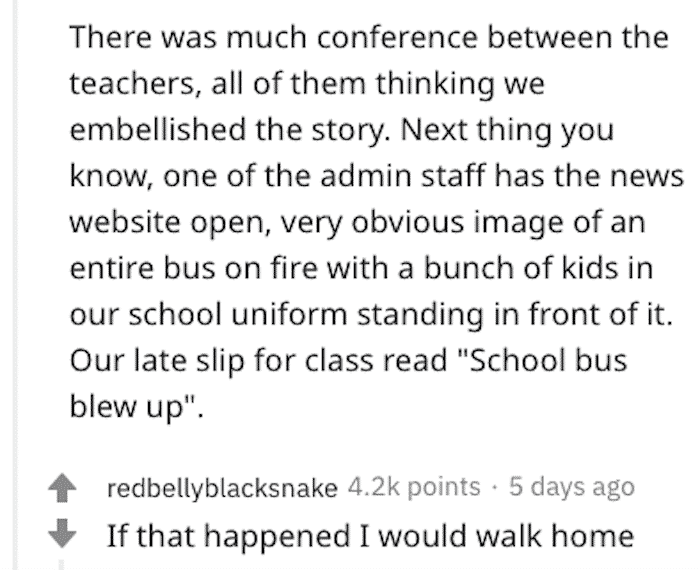 8.
9.
10.