Call it one of the sweetest Twitter threads of all time because I sure am!

@edgykristina on Twitter popped on to joke that she was still single. But what began as a quip became a series of very sweet tweets about how everyone found love.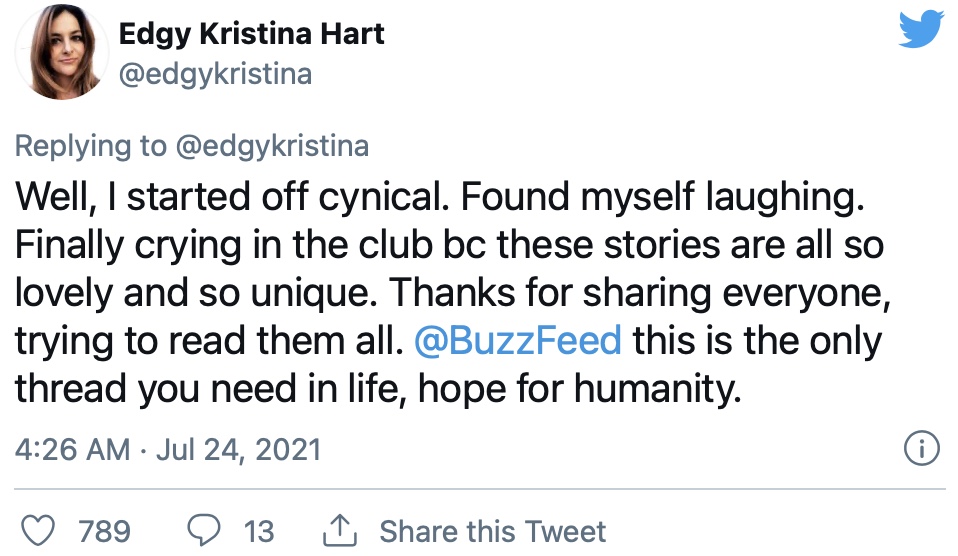 Here are some of the best ones.
---
1. Bro got 100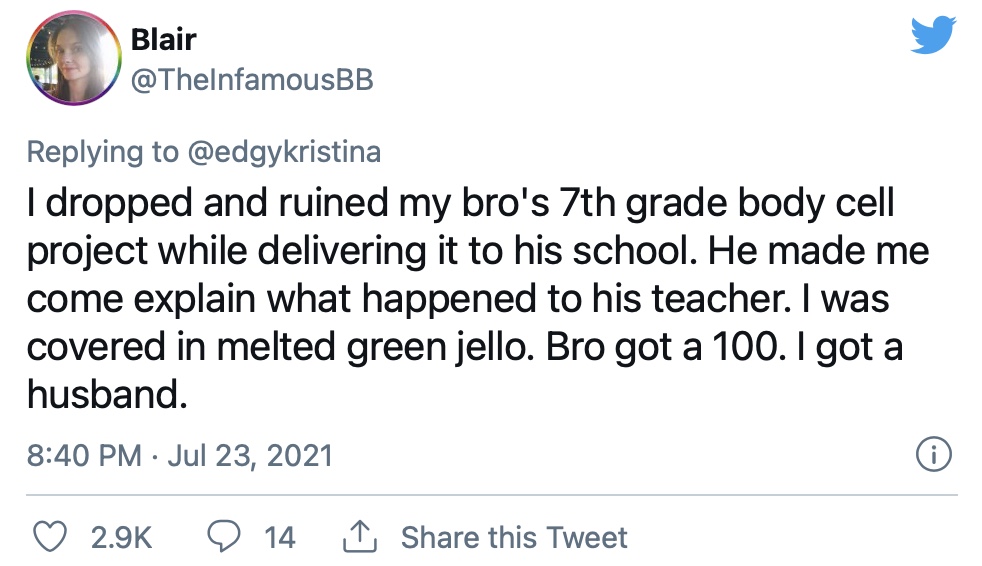 2. Weapons inspector
3. Mosh pit
4. Unwanted attention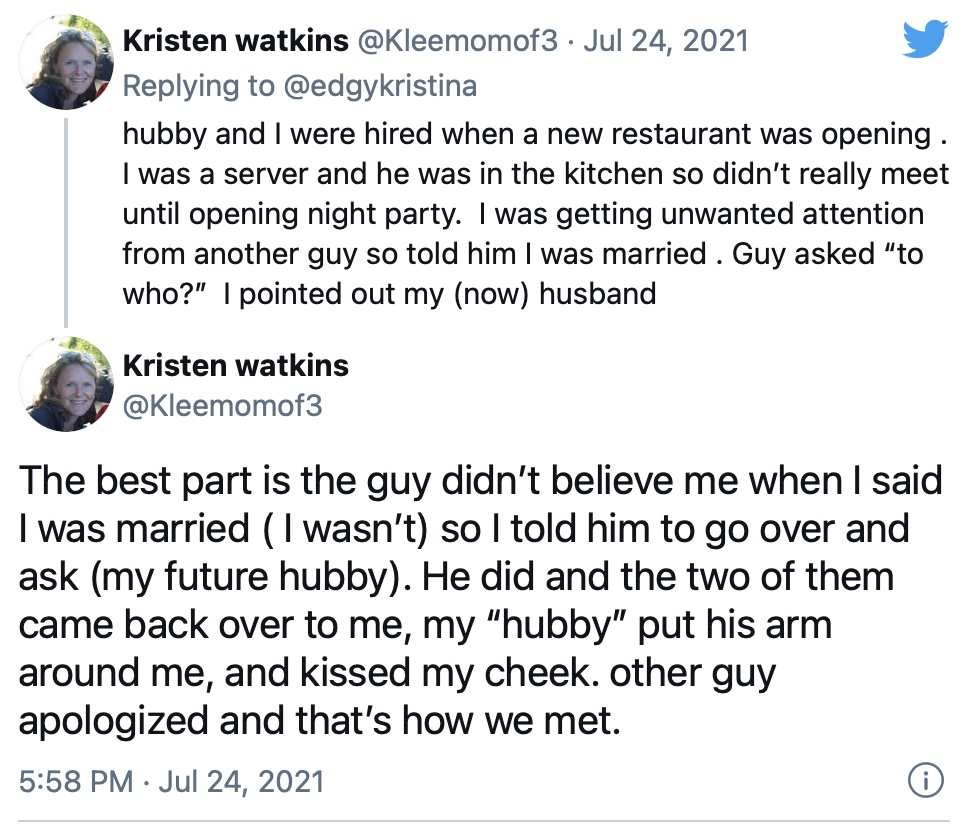 5. Negative review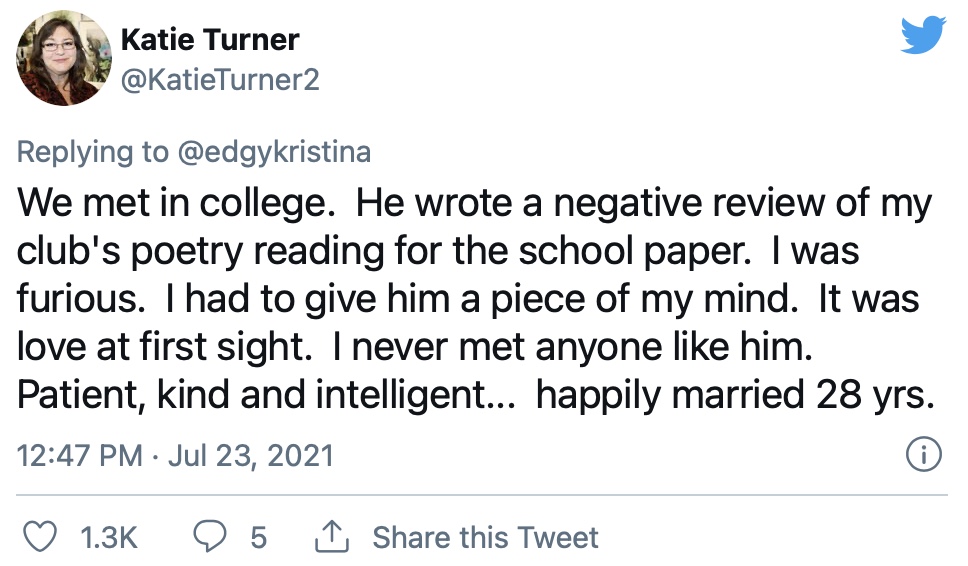 6. New release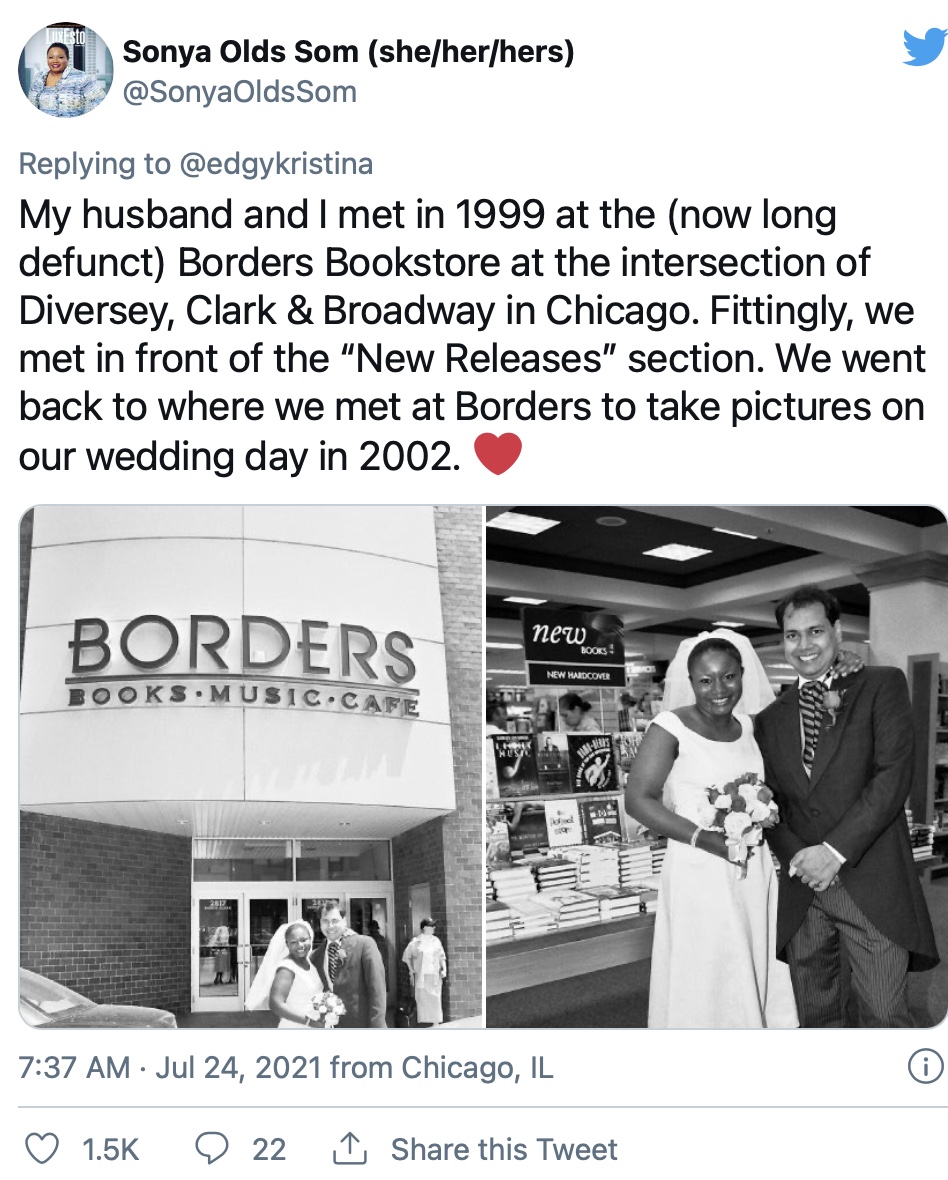 7. Study buddy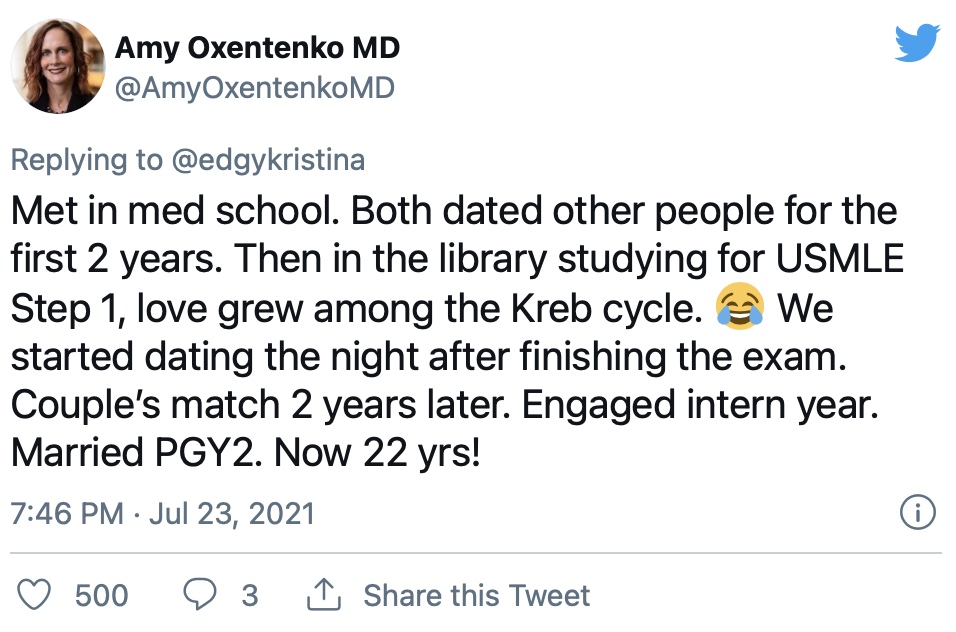 8. KISS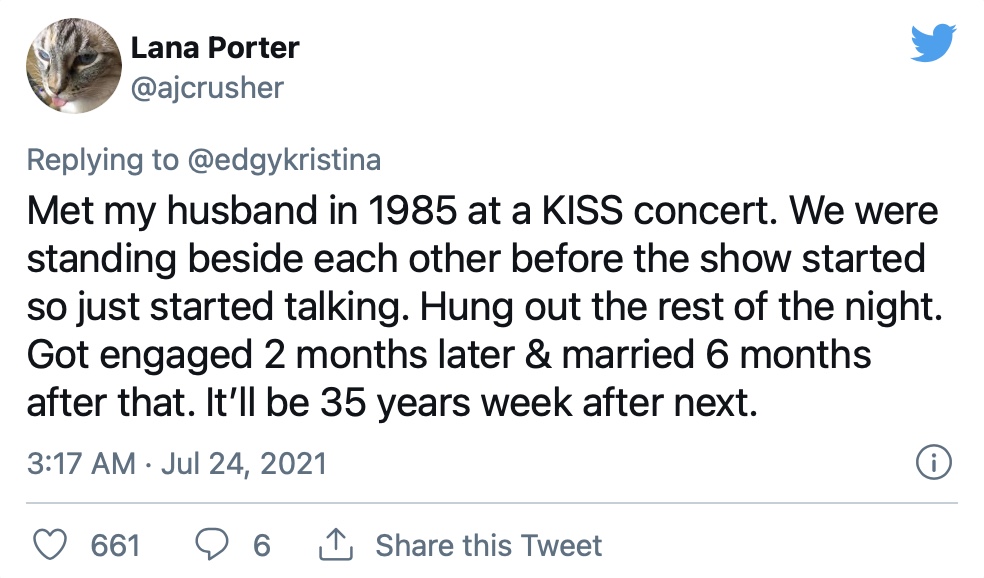 9. Follow me!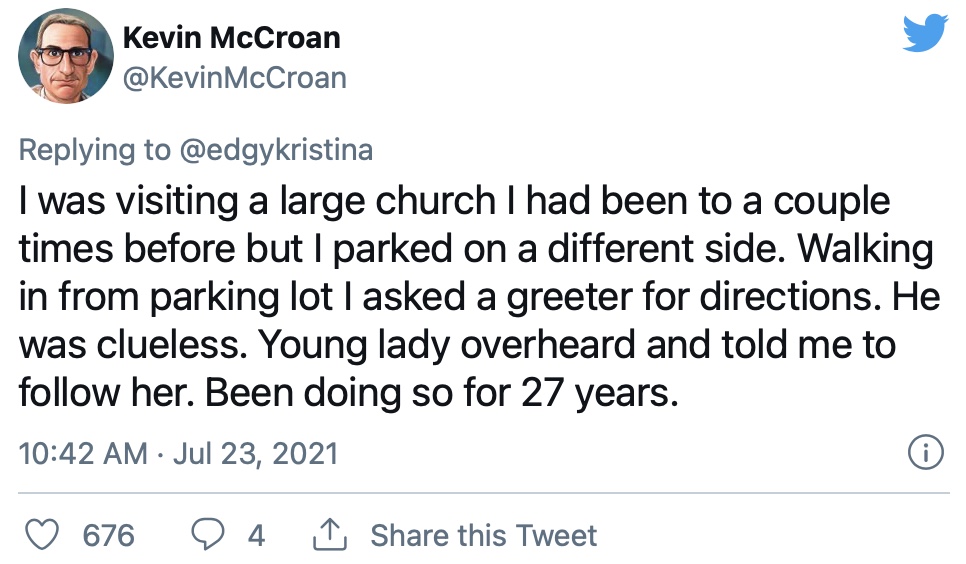 10. Bowling alone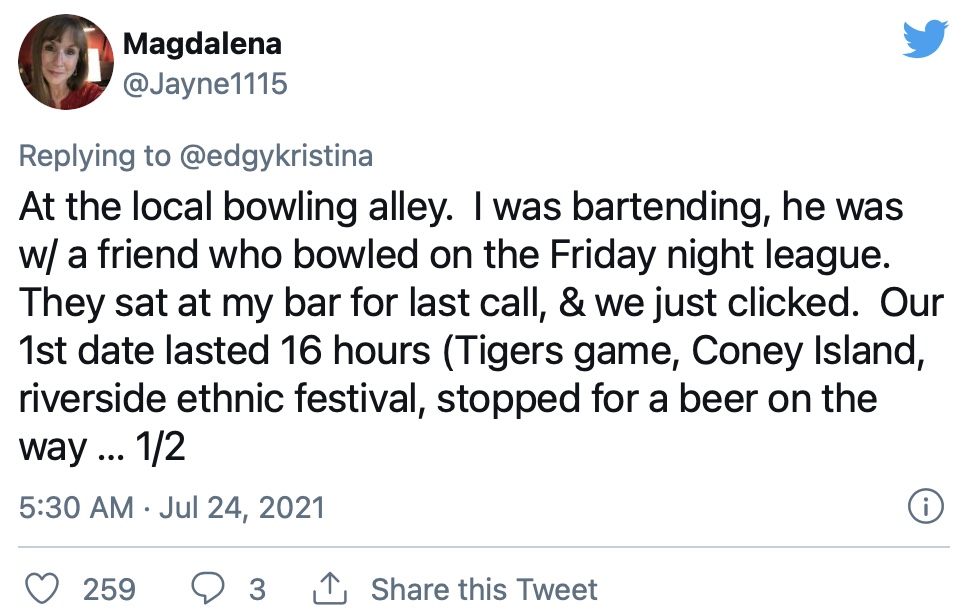 11. Married for 12
12. Spencer's Gifts
13. Dairy Queen
14. Goth Night
15. Dancing
16. Old Blogs
17. Freezing bluegrass show
18. Cheese Tower
19. Rehab
20. Intern