A man tried to fat-shame TikToker Shelby Goodrich Eckard — and she turned around and told his fiancée.
Goodrich Eckard (@pcossupportgirl) received an Instagram direct message from a man trying to flirt with her. She politely said no thanks, and the man called her a "fat b*tch" in response. She shared the conversation on her TikTok.
"U are literally perfect I would do anything to get to know you like fr," said the man initially.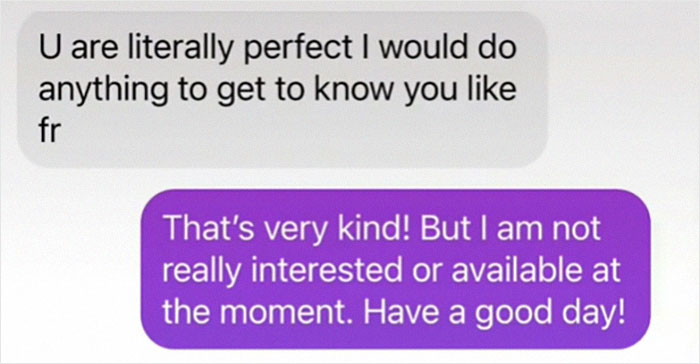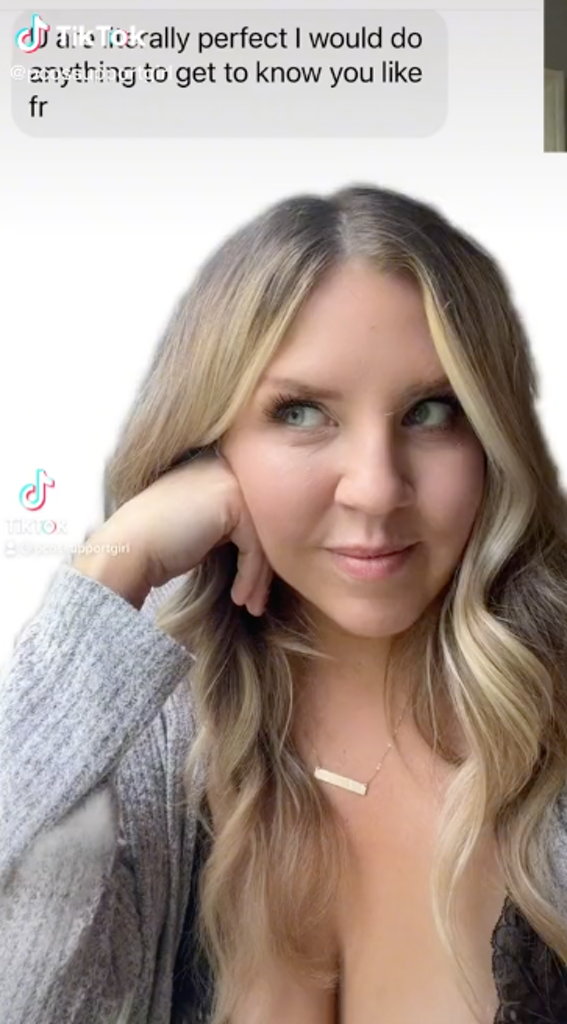 "That's very kind! But I am not really interested or available at the moment. Have a good day!" Goodrich Eckard replied.
There was some additional back and forth…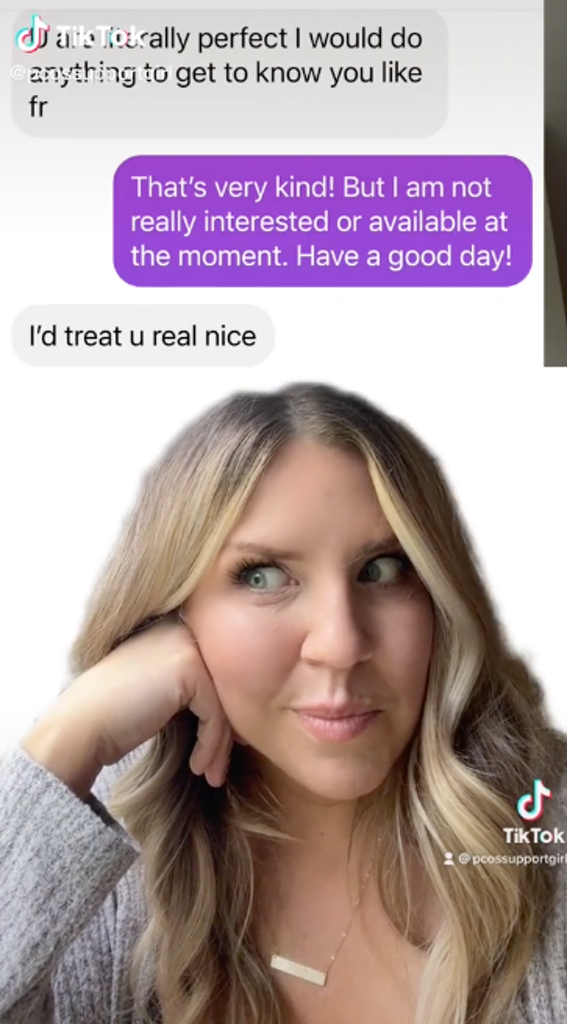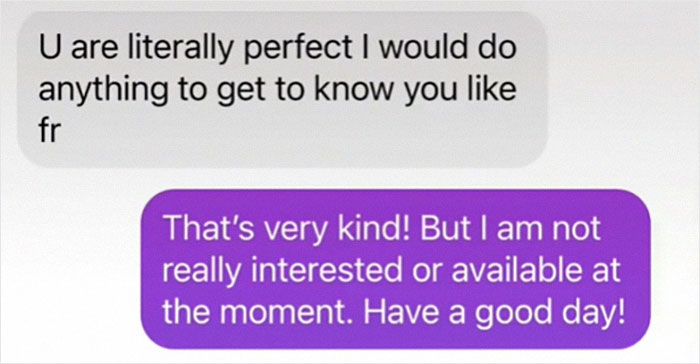 And then the man got nasty.
"Fr? Ur lucky someone like me would even think about touching ur b*tch ass," he wrote back.

Goodrich Eckard said she would show the messages to his fiancée, and the man responded with fat-shaming: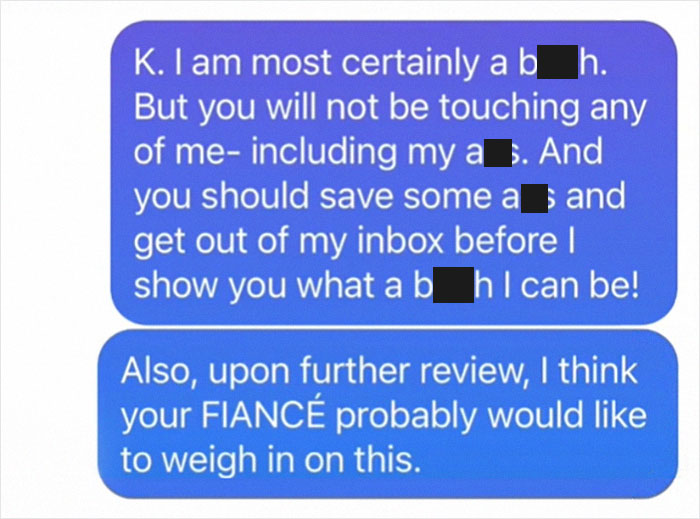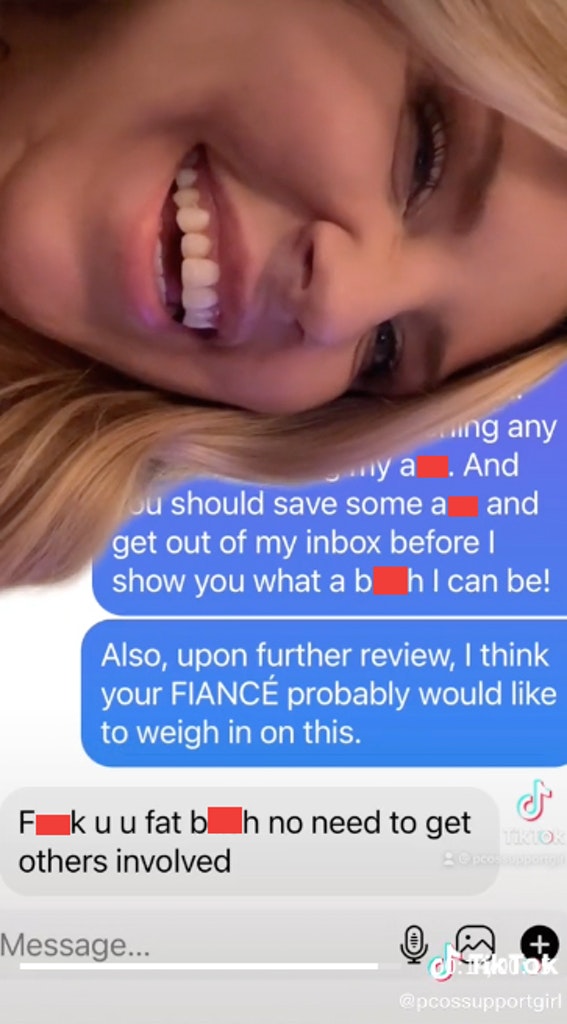 She then posted a follow-up where she sent the conversation to the guy's fiancée
"Your fiance is a dumpster fire," she wrote.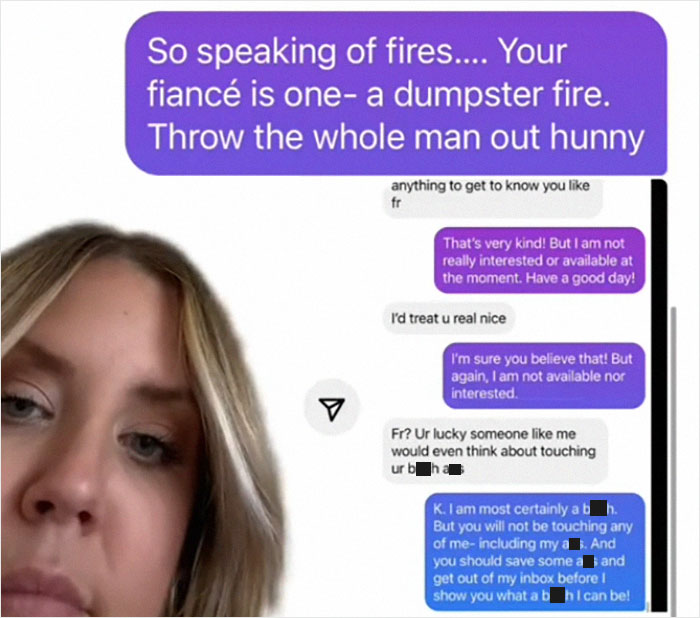 "Was this recent? Today? OMFG," the fiancée replied.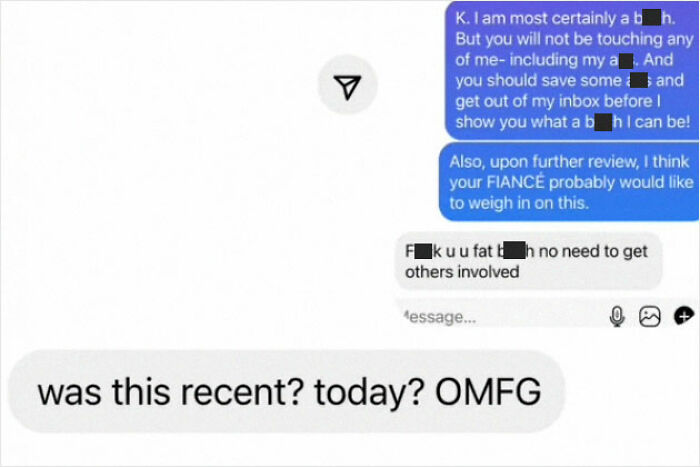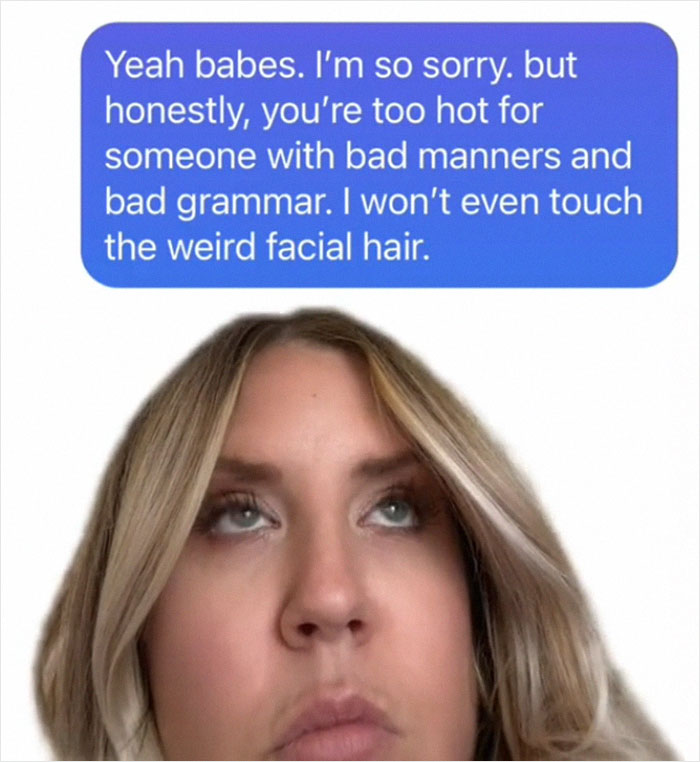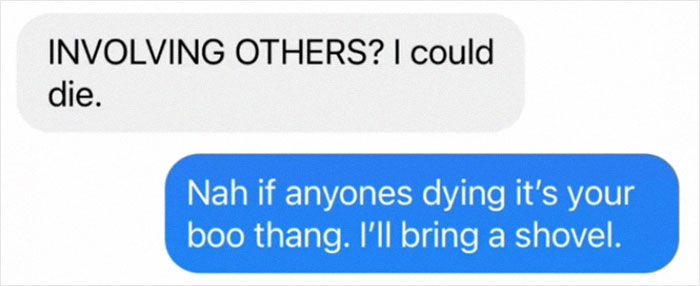 Goodrich Eckard said that she has no idea whether or not her messages had any effect on the woman's relationship, but she said that the woman did thank her for letting her know. However, she has been blocked by both.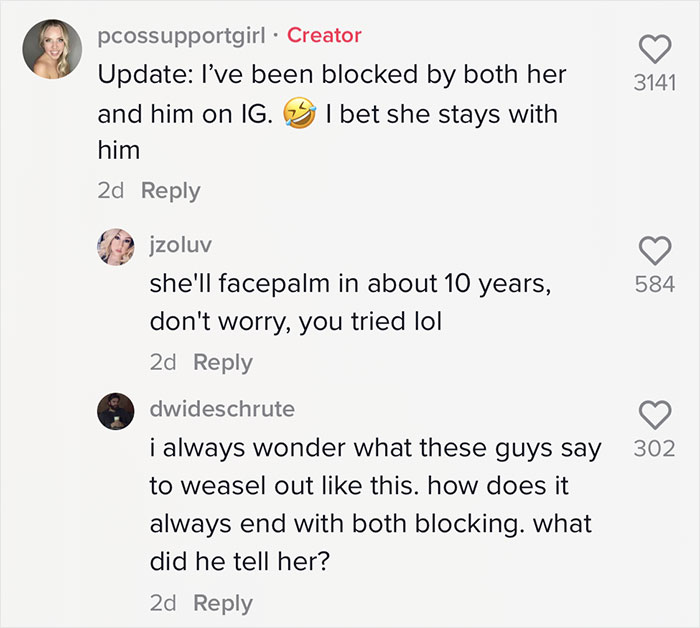 "It's amazing how quickly they go from 'hey girl I'll treat you so good' to 'ok fatty no one wants you anyway,' said Goodrich Eckard. 
Here you can see the full viral TikTok:
Here's what TikTok had to say: