Break-ups can be tough. I don't usually endorse being petty, but this one was pretty awesome. Twitter user Nick Lutz received an apology letter from an ex, and rather than respond or just ignores it, he went that extra step and graded her letter as if it were a college thesis.
Of course, if you're going to stoop to that level, you have to share it online and I'm glad he did.
---
1.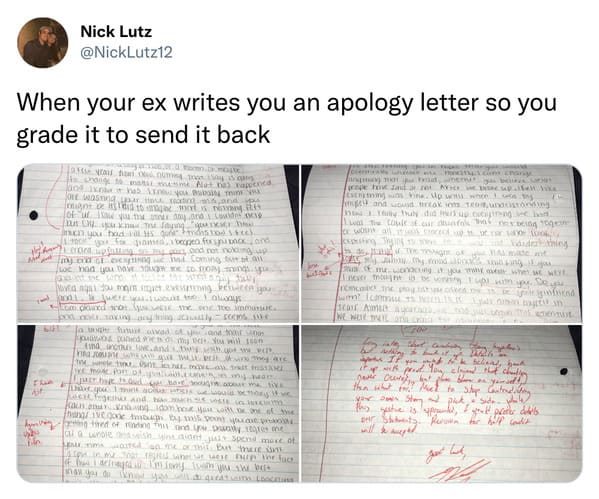 2.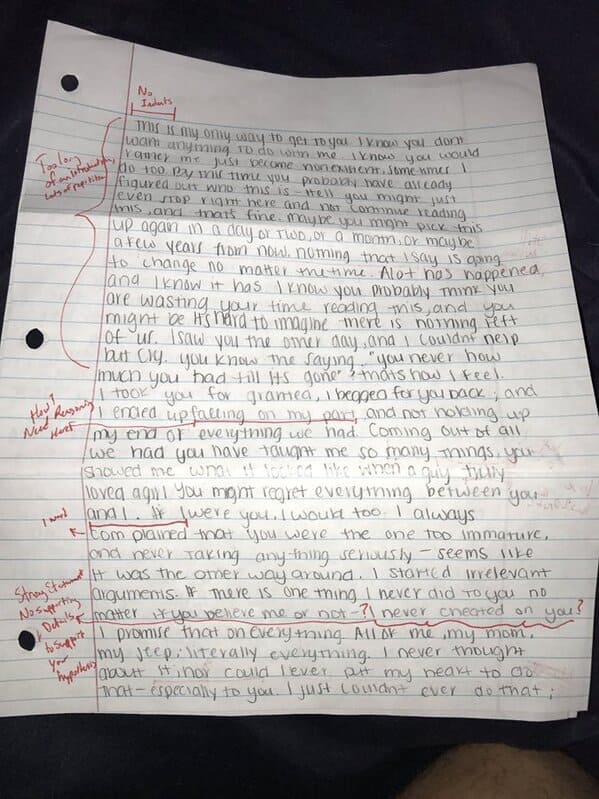 3.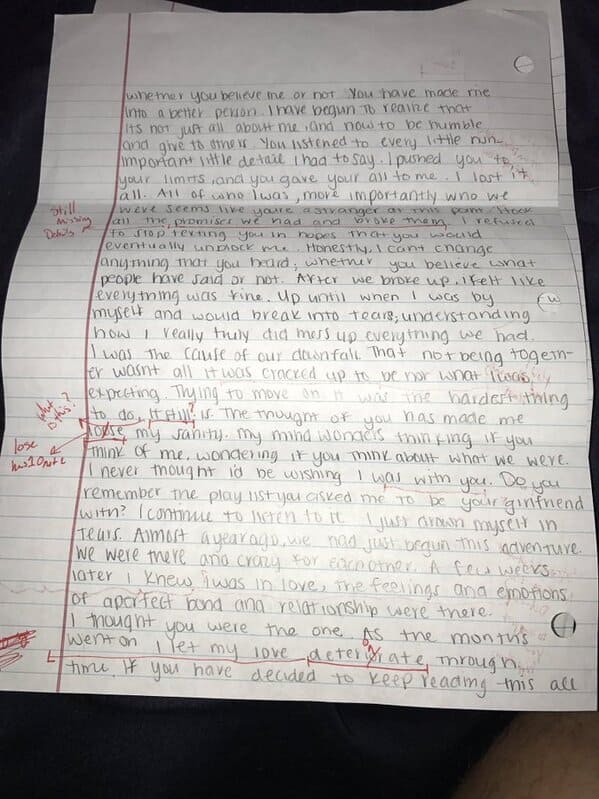 4.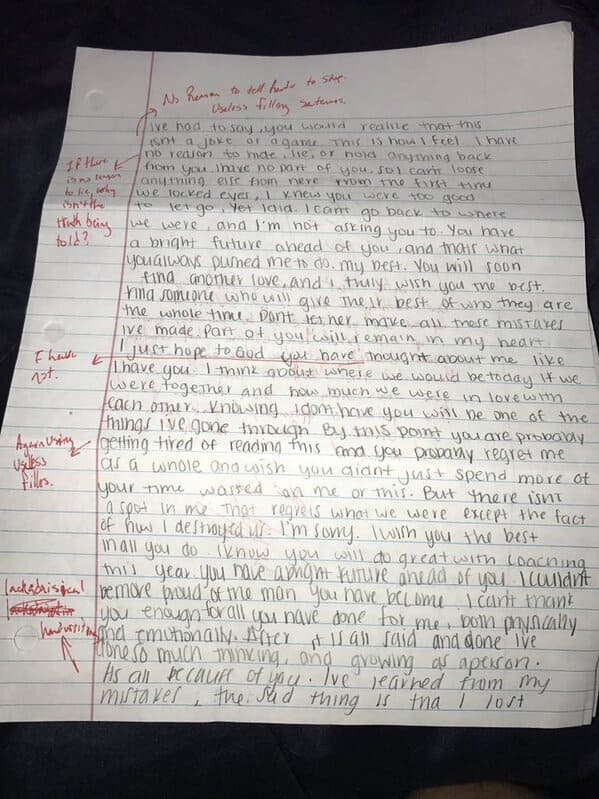 5.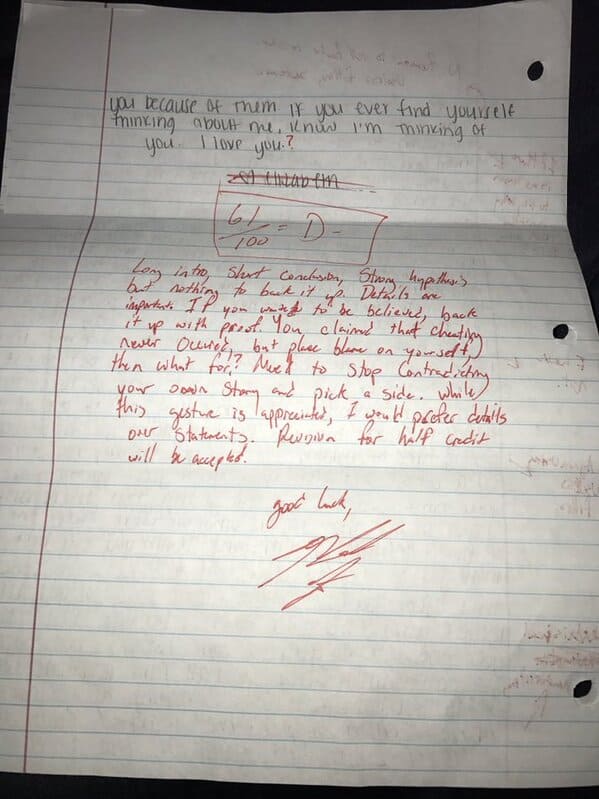 6.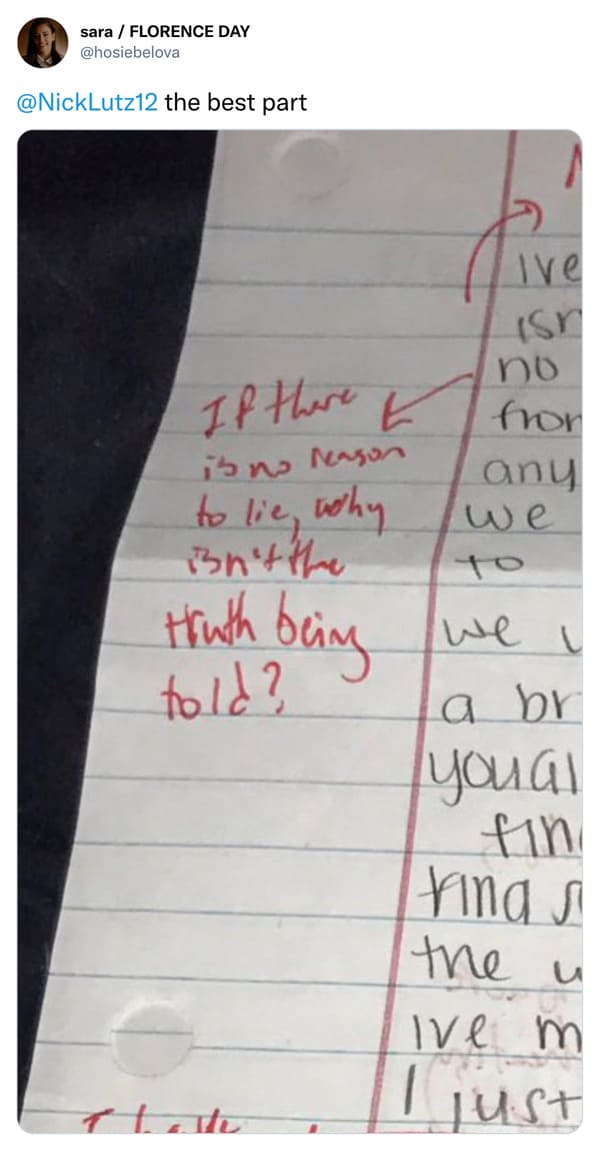 There were plenty of folks who didn't like the fact that he put her on blast like that, but it also may have helped him find a date.
7.

8.

9.

10.

11.

12.
— caitlin corsetti 🦄✨ (@caitlincorsetti) February 18, 2017