Being single has its upsides, but it can also make you feel pretty lonely at times. But according to American psychologist, Greg Matos, heterosexual men are "lonelier than ever", and he explains why in a recent article he wrote for Psychology Today.
Greg states that heterosexual men are lonelier than ever as they struggle to meet healthier relationship expectations.
In the article, Greg notes that men represent about 62% of dating app users, which lowers their chances of matching with someone.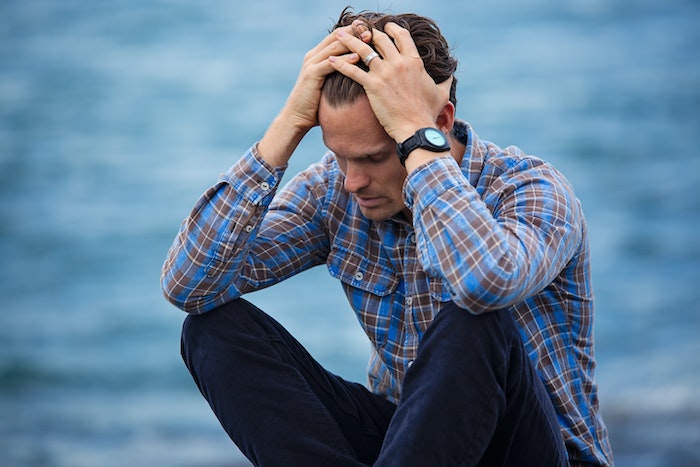 He explains that due to healthier relationship expectations, men need to address skills deficits.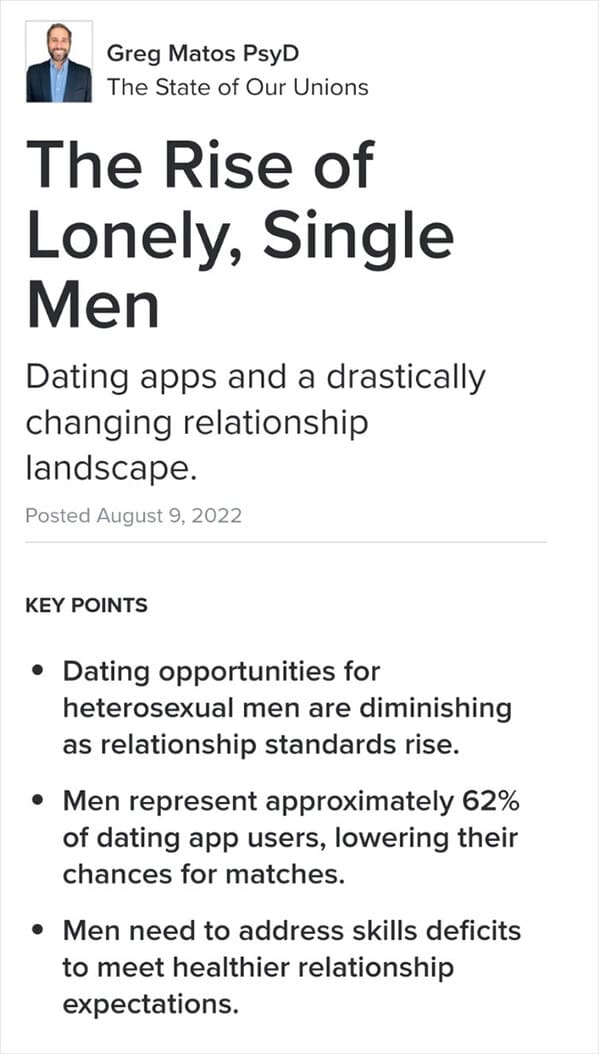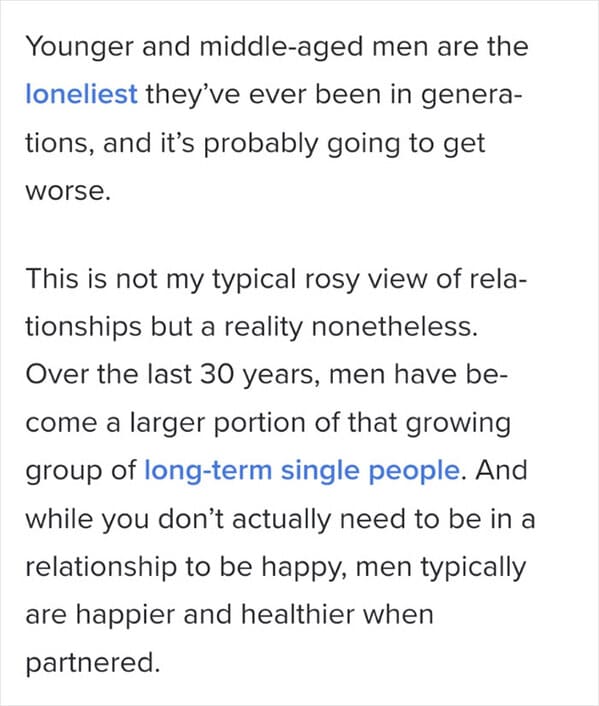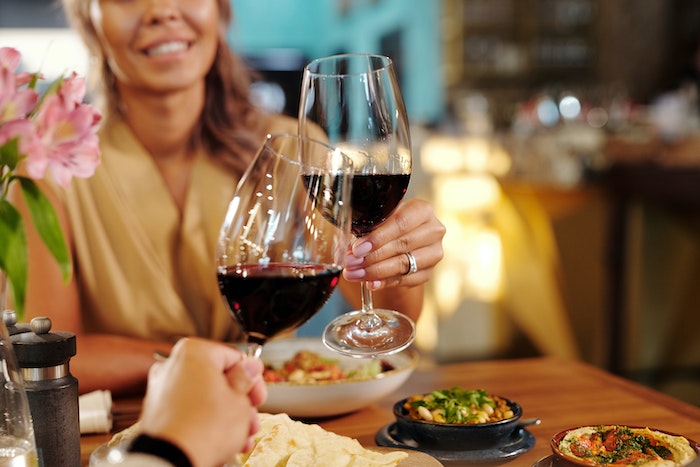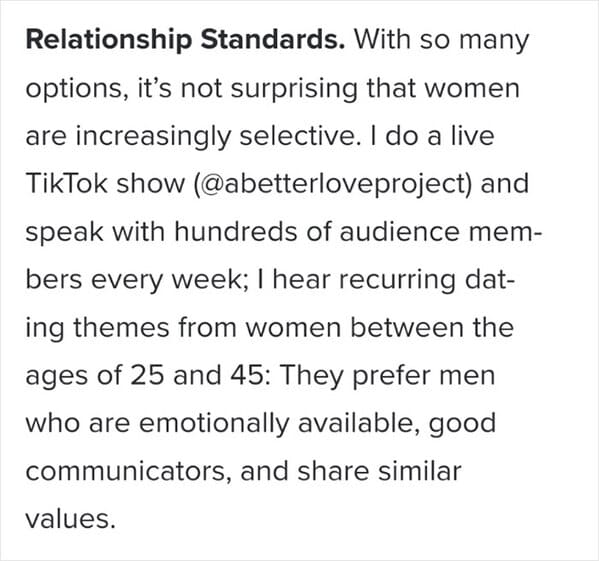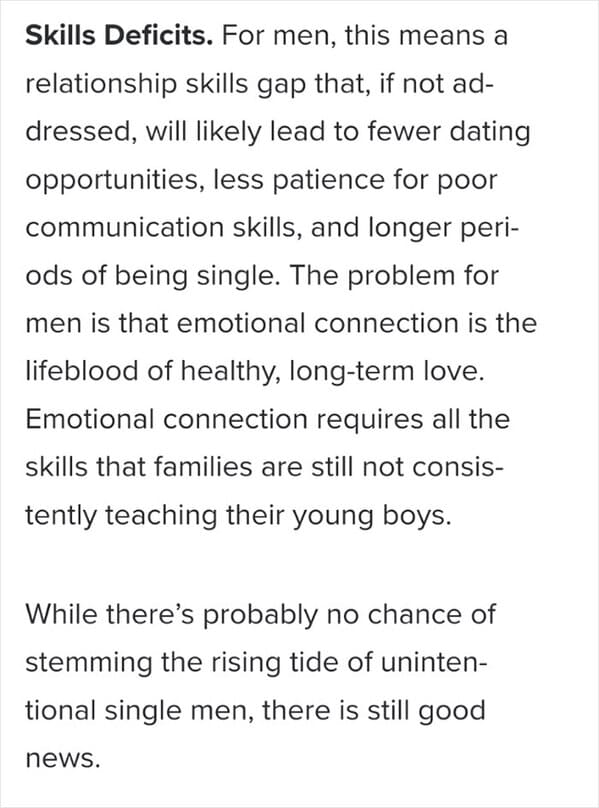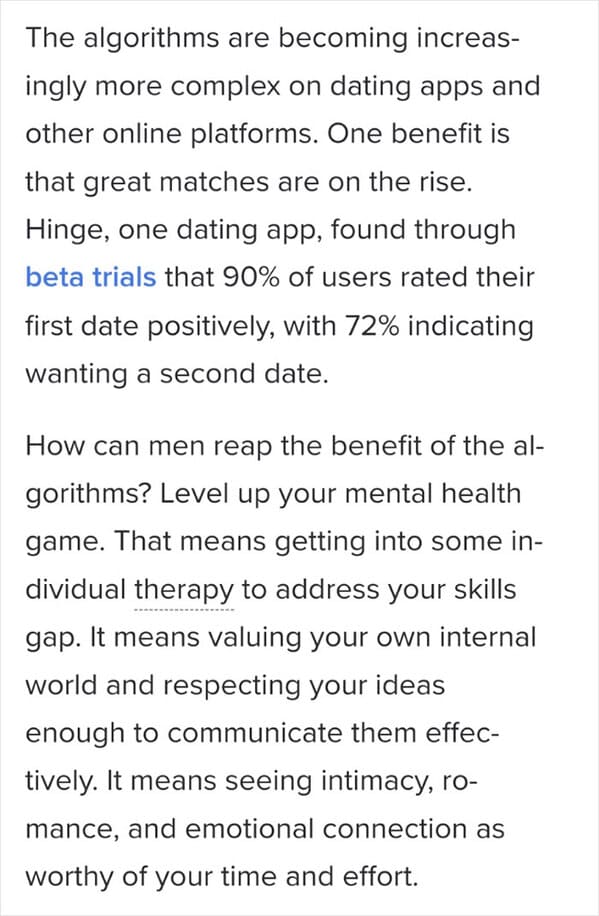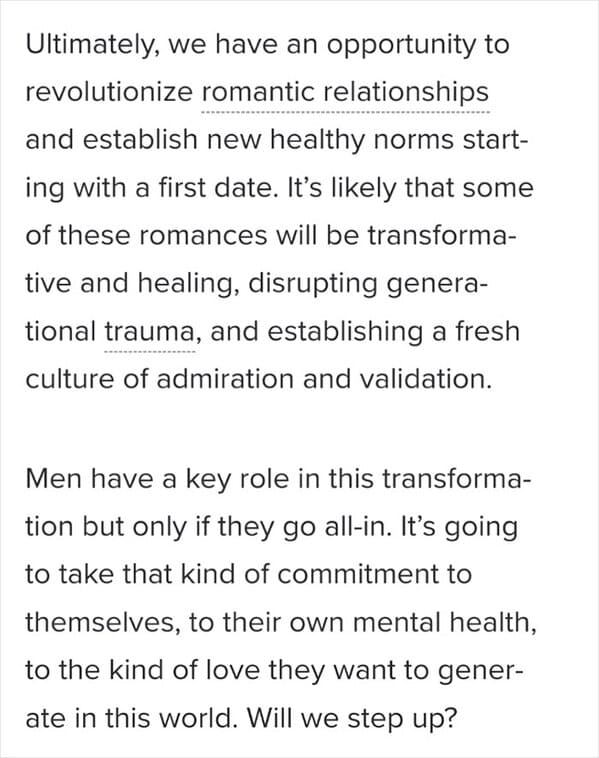 From TikTok to Twitter the article gained much attention on social media.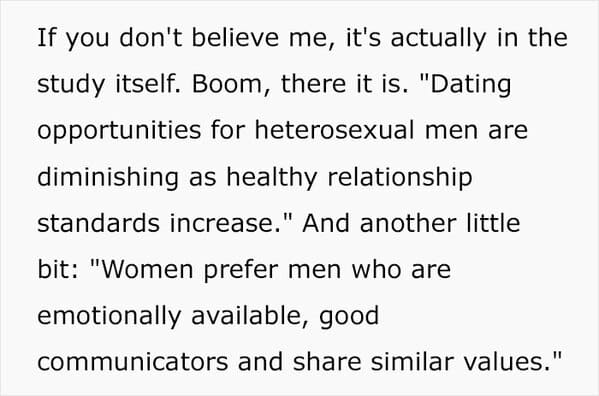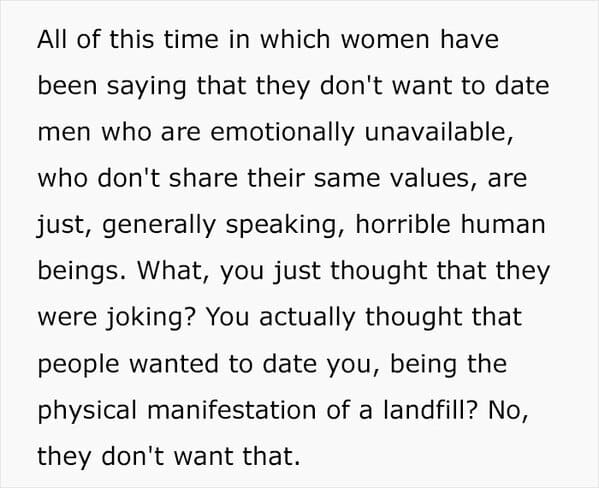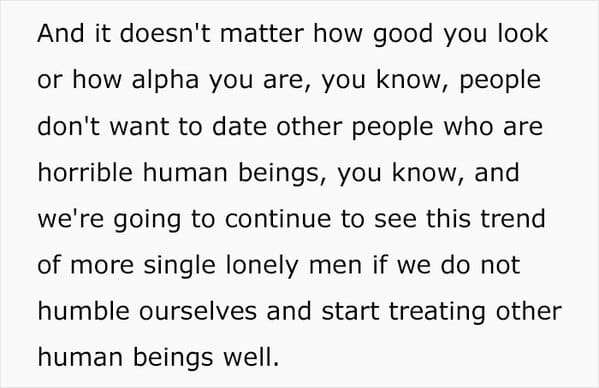 Here's The Full Video Via @legionofdoon:
https://www.tiktok.com/@legionofdoon/video/7131045980090158379
Other TikTokers also chimed in on the topic:
The conversation around the topic also made its way to Twitter: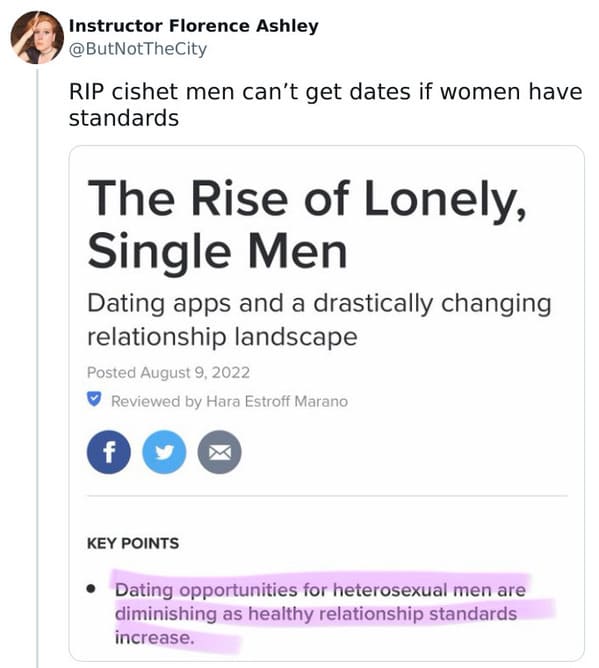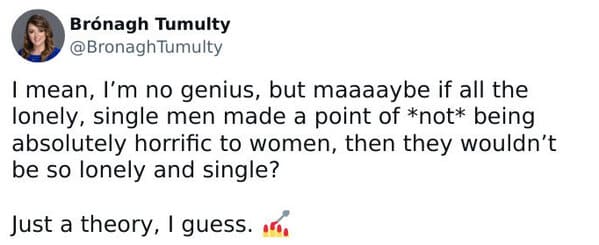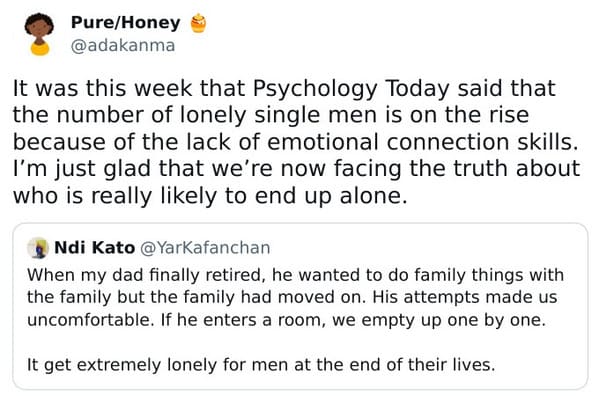 Commenters On TikTok Had More To Say:










h/t: BoredPanda