11.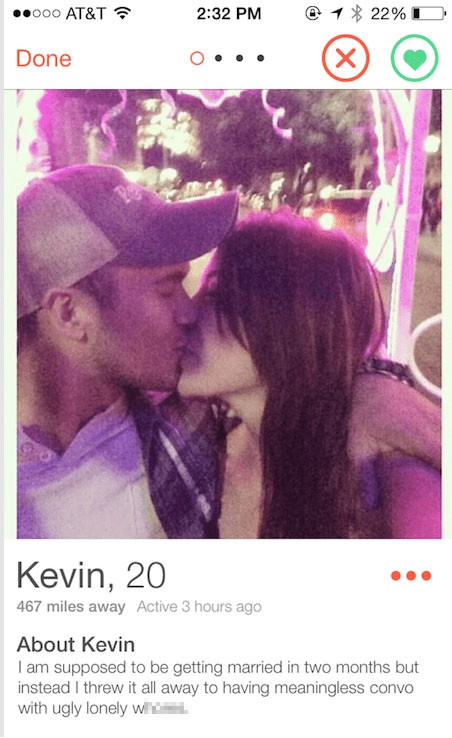 12.
13.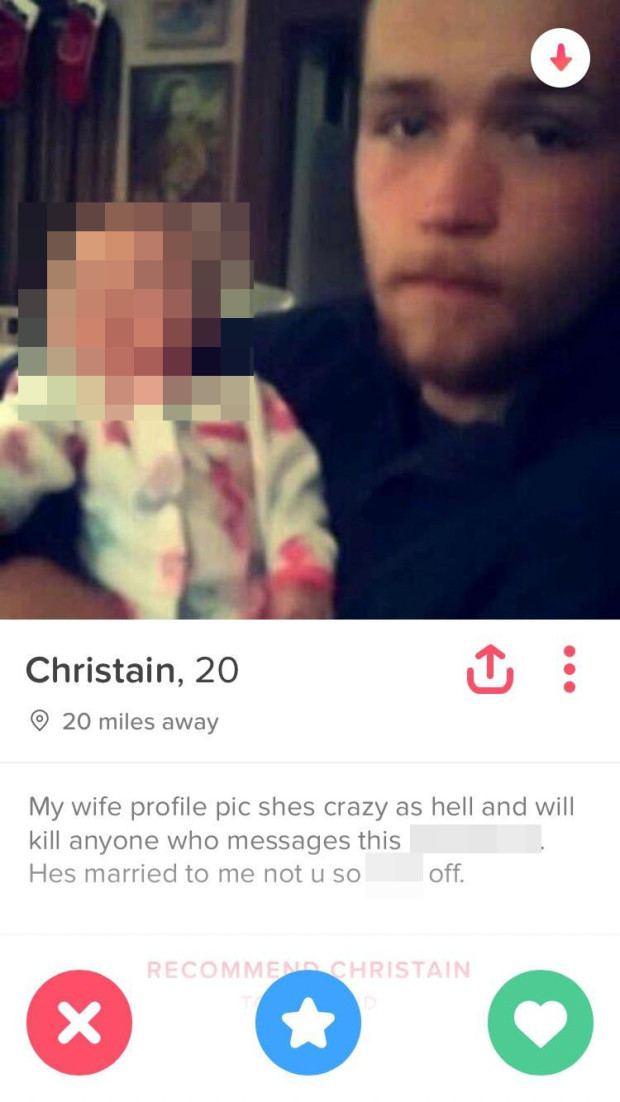 14.
15. Some Tinder cads have yet to be caught. …Probably won't take long though.
16.
Seriously..? You have a boyfriend and still need a confience boost? from Tinder
17.
"Hello, middle aged woman here in search of someone to cheat on my husband with." from Tinder
18.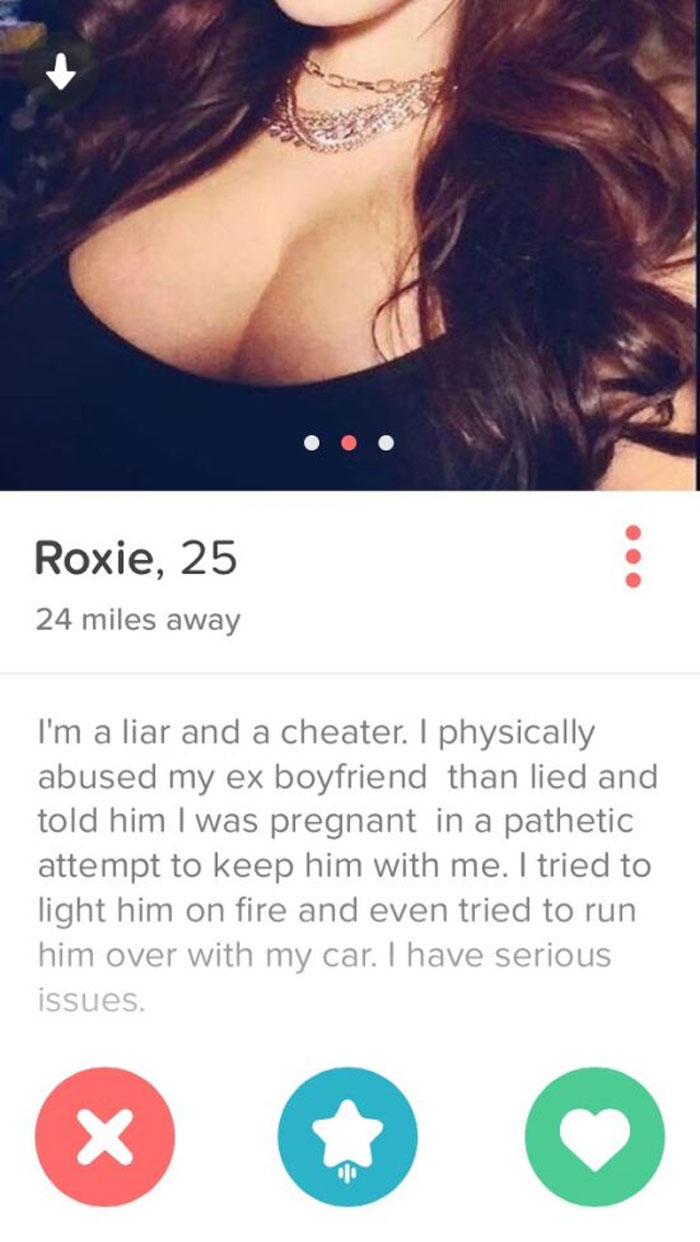 19. Meanwhile some spurned partners take to using the app themselves to get revenge…at least that's what they claim to be doing.
20.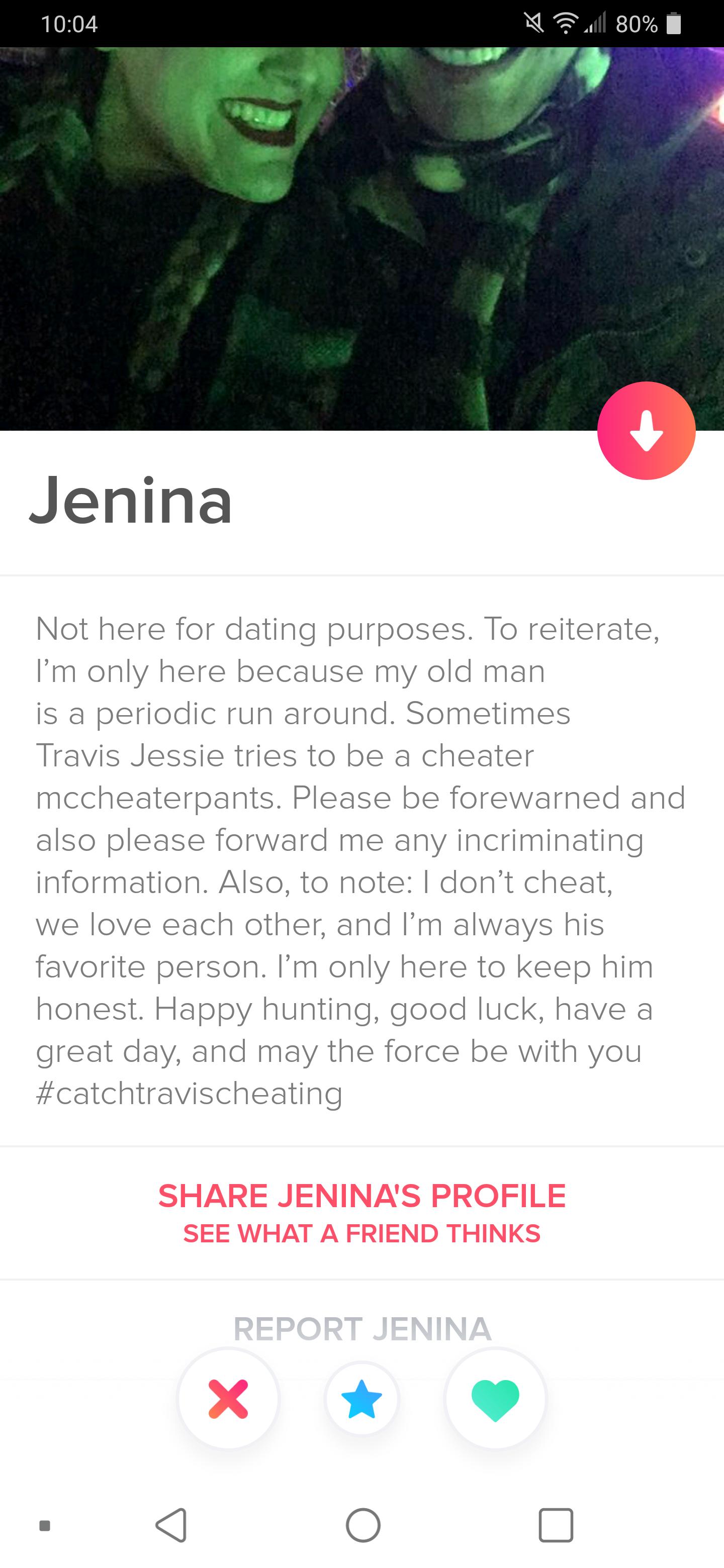 In conclusion: Being single isn't so bad.